The final Fine & Decorative auction of 2023 features a number of rare works previouslyunseen on the market.  The sale is led by lot 281 - a rare personal collection of items relating to Florence Nightingale, originally belonging to Eliza Francis "Fanny" Pettit, her companion in later life, estimated at £15,000-25,000.  Florence Nightingale, 1820-1910, known as the "The Lady of the Lamp", was a British nurse, social reformer and statistician who is best remembered as the founder of modern nursing.  She is recognised as one the greatest Victorians and a female icon in her own lifetime.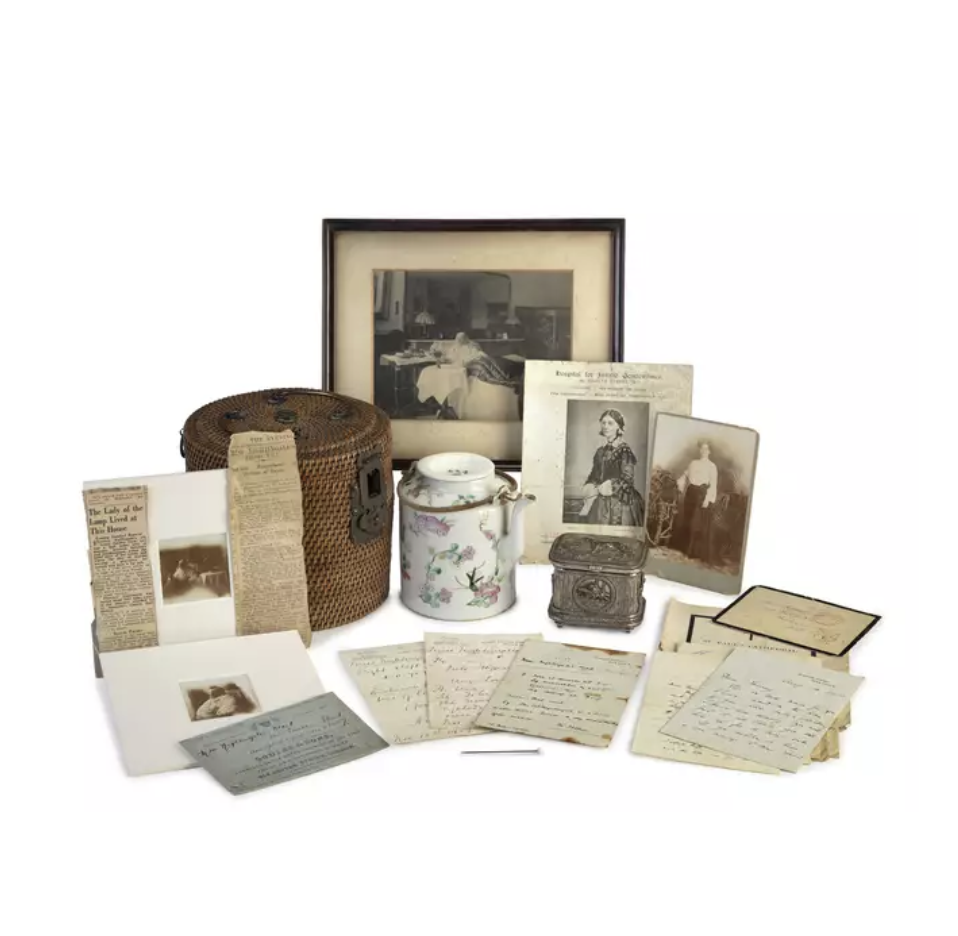 Lot 281: A rare personal collection of items relating to Florence Nightingale,
originally belonging to Eliza Francis "Fanny" Pettit
This highly personal collection has been passed down through four generations of the vendor's family from Eliza Francis "Fanny" Pettit (later Gibbs) who was Florence Nightingale's lady companion for two years in 1906 and 1907 and lived with Miss Nightingale at 10 South Street, Park Lane, London.
When Fanny left her post, she was gifted a travelling teapot and a silver-plated tea caddy by Miss Nightingale in gratitude for her years of service.  The collection also features unpublished photographs of Miss Nightingale and a poignant letter recounting her final moments.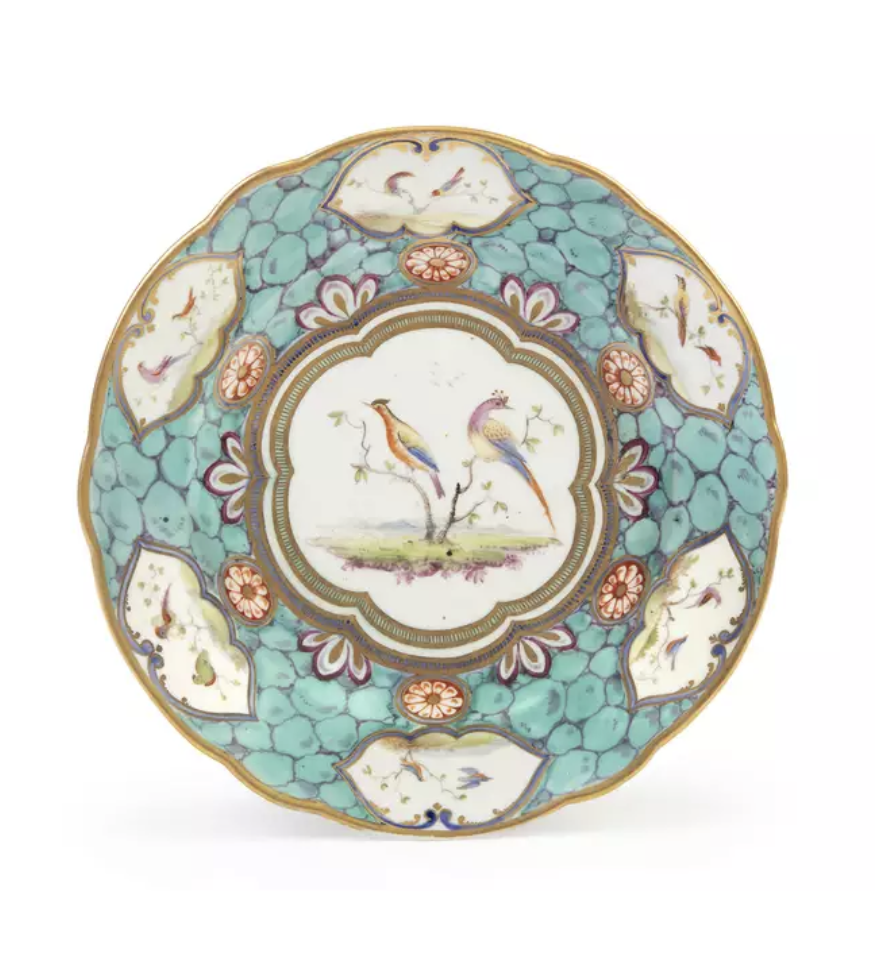 Lot 211: A rare Nantgarw porcelain cabinet plate
decorated by Thomas Pardoe, c.1821-23
A further highlight is a rare Nantgarw porcelain cabinet plate decorated by celebrated painter Thomas Pardoe dating from the 1820s estimated at £2000-3000.  It was donated to a local charity shop, who had no idea of its rarity and value, and it is a pleasure to be offering on behalf of a local charity.
The sale also features a collection of sixty-two lots of sculpture from the late Reverend John Watson, 1939-2019. Including names from the New Sculpture Movement such as William Reid Dick and Henry Pegram, alongside Victorian portrait busts and modern sculpture, the group encapsulates the Reverend Watson's passion and academic curiosity which formed the bedrock of his collection.  As his friend and advisor Ted Few remembers:
"He was quiet, thoughtful, thorough, curious, enthusiastic, prudent, unassuming, and educated; a man of enormous integrity and kindness with a sense of humour to boot.  I learned that during his ministry he had bought pictures and sculpture from several of the top West End dealers but when he retired, he was free to indulge his passion far more widely.  He had an inbuilt radar which steered him towards the unusual, and a natural attraction for works of the finest quality, not to mention a nose for anything secondary or specious. And his passion for the New Sculpture Movement exemplified these preferences."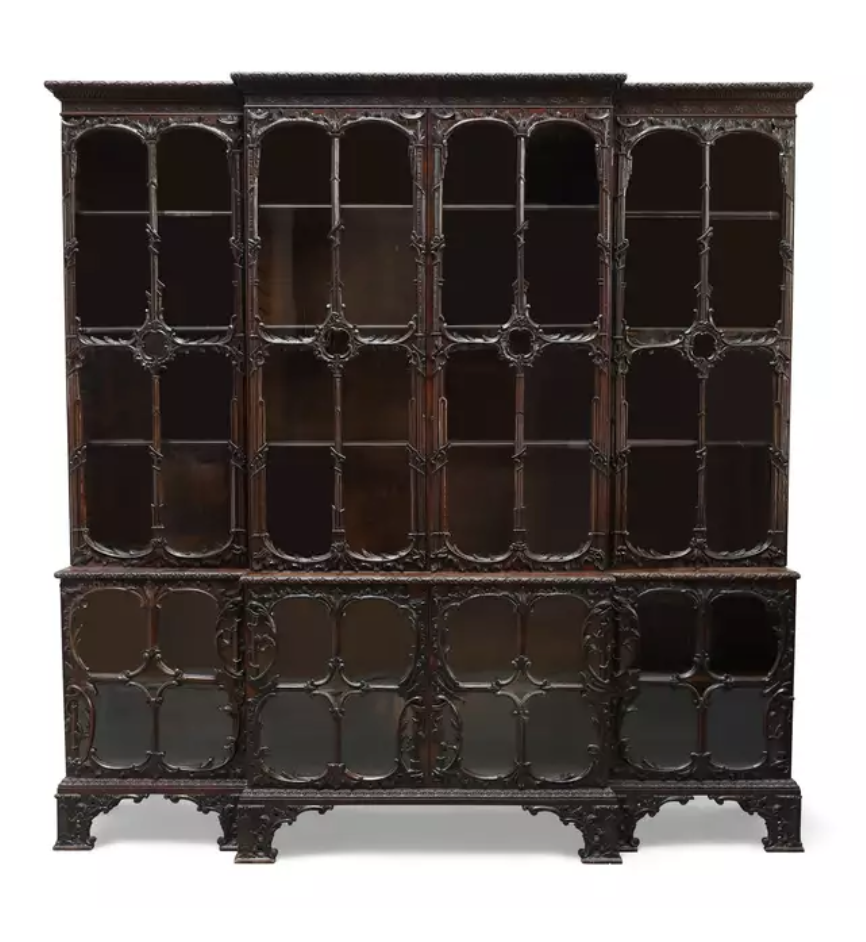 Lot 416: An English carved mahogany breakfront bookcase,
in the manner of Thomas Chippendale
Among furniture highlights on offer is a group of Regency painted faux bamboo pieces (lot 452-460)which include chests, a four-poster bed and a bow-front side table. Also leading the furniture offering is lot 416, an English carved mahogany breakfront bookcase, in the manner of Thomas Chippendale, estimate £4000-6000.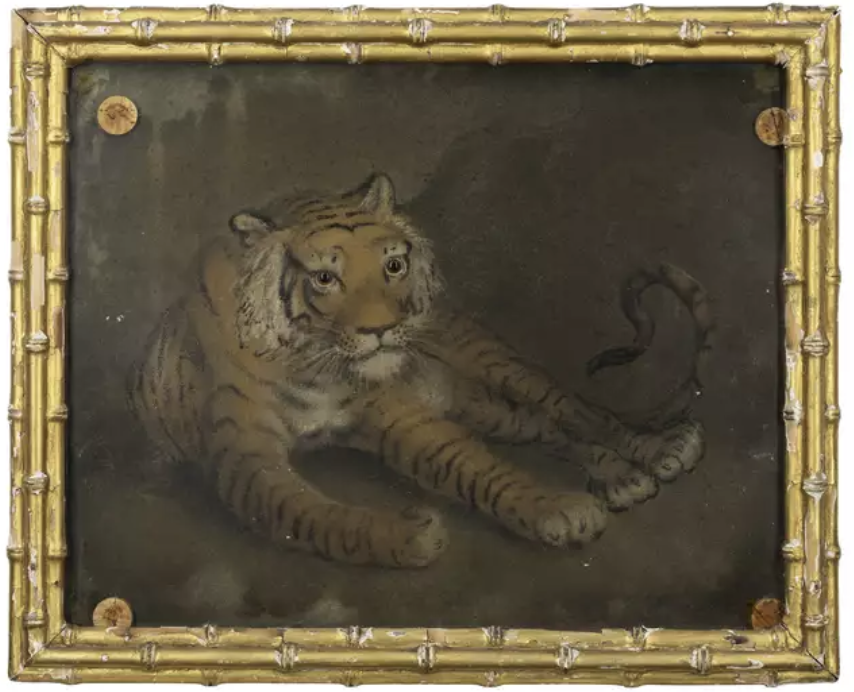 Lot 277: Attributed to Benjamin Zobel, German-British, 1762-1830
Final stand-out lots are lot 277, a charming sand picture of a recumbent tiger in the manner of Benjamin Zobel, dating to the early 19th century, estimate £600-800.  Benjamin Zobel (1762-1831) is credited with introducing the technique of sand painting in England. A native of Memmingen in Bavaria (Swabia), Zobel was employed by the Prince Regent's chef Louis Weltje, as a 'Table Decker' at Windsor Castle. The custom of 'Table Decking' had been introduced into England by George III and it involved the cloth at dinner being elaborately decorated with ephemeral designs of coloured sands, marble dust and powdered glass or bread crumbs. Zobel also became a skilled confectioner and was entrusted to create pictures in coloured sugars to decorate huge tarts served at Royal banquets. The method he employed for making sugar patterns was apparently identical to that which he used to make his sand pictures.