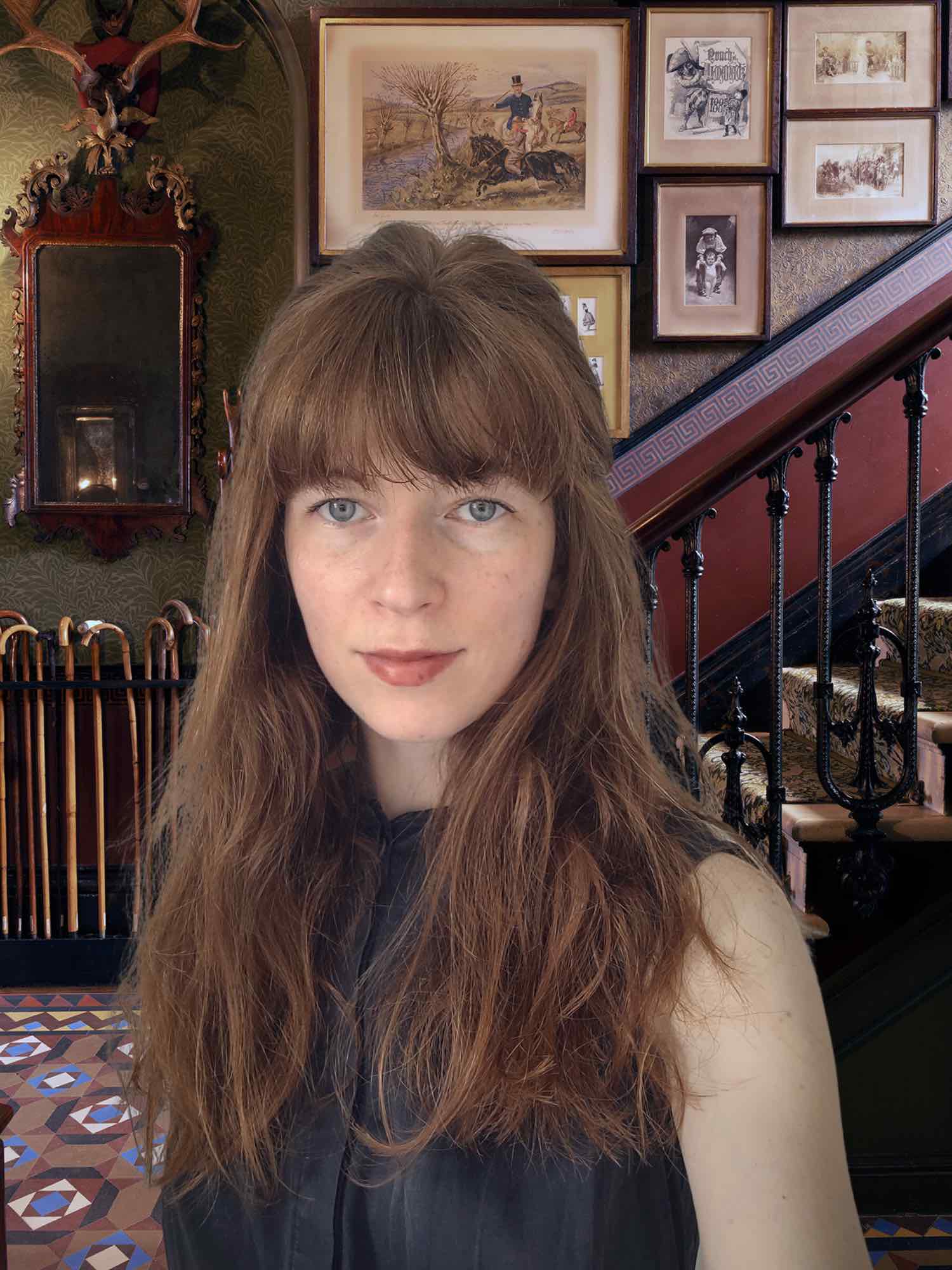 Introducing Take 5 by Hannah Lund and her five highlights from the upcoming
Fine & Decorative auction taking place on Wednesday 27 September
Hannah Lund is Curator of Exhibitions and Displays at Leighton House and Sambourne House, the former studio-homes of artist Frederic, Lord Leighton and Punch Cartoonist, Edward Linley Sambourne.
Currently, she is focused on the interpretation of both historic houses and the future exhibition programme, with a rotating programme of temporary exhibitions on display in the two exhibition galleries at Leighton House.
Hannah studied History of Art at Edinburgh University, completing a Research Masters in British material culture in 2017, before joining the museums full-time in 2018 to work on a project to rationalise the reserve collection. Between 2019 and 2022 she was responsible for developing displays and interpretation as part of the Leighton House capital project Hidden Gem to National Treasure.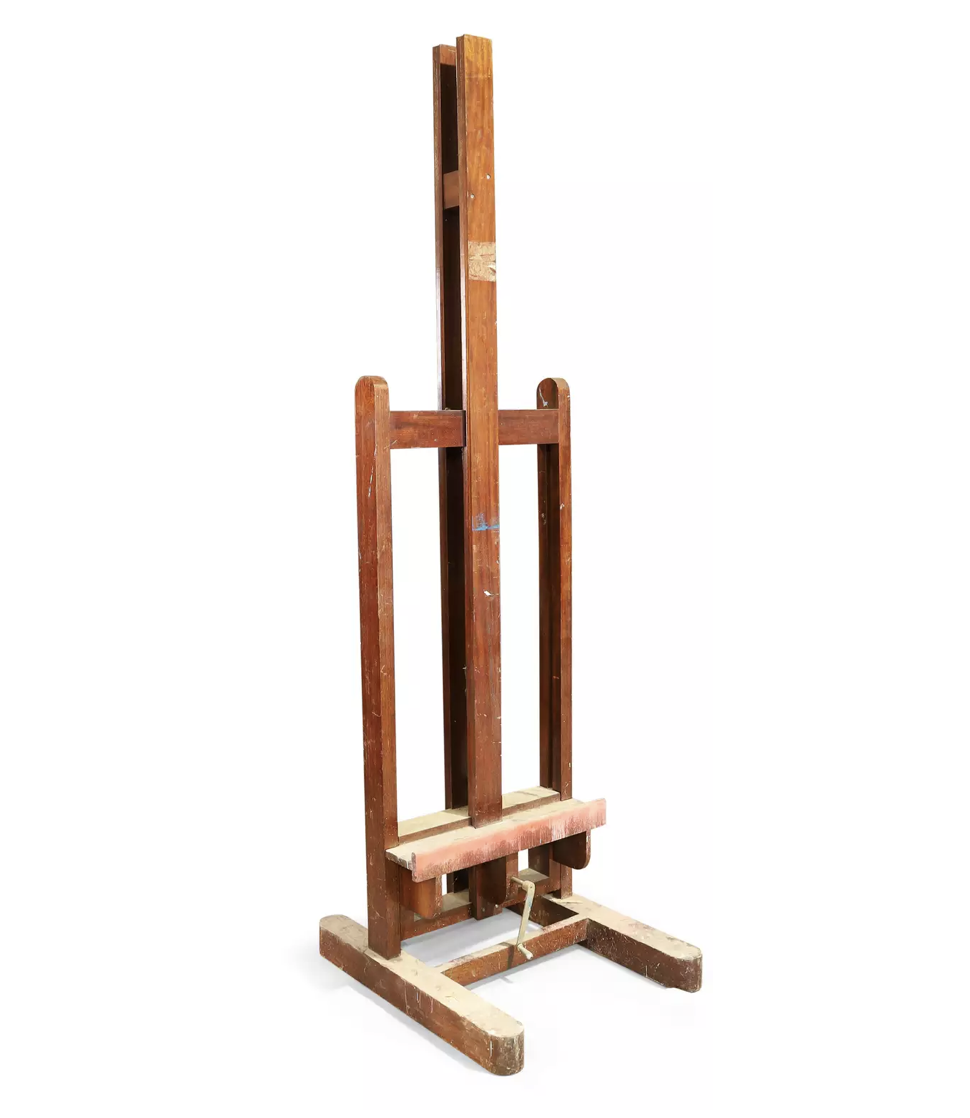 Lot 444: A mahogany artist's studio easel,
My first piece is Lot 444, a mahogany artist's studio easel reportedly used by Paula Rego's artists husband, Victor Willing. Easels were a core part of artists equipment over many centuries and still today. Paint spattered easels like this are wonderfully evocative objects of studio life.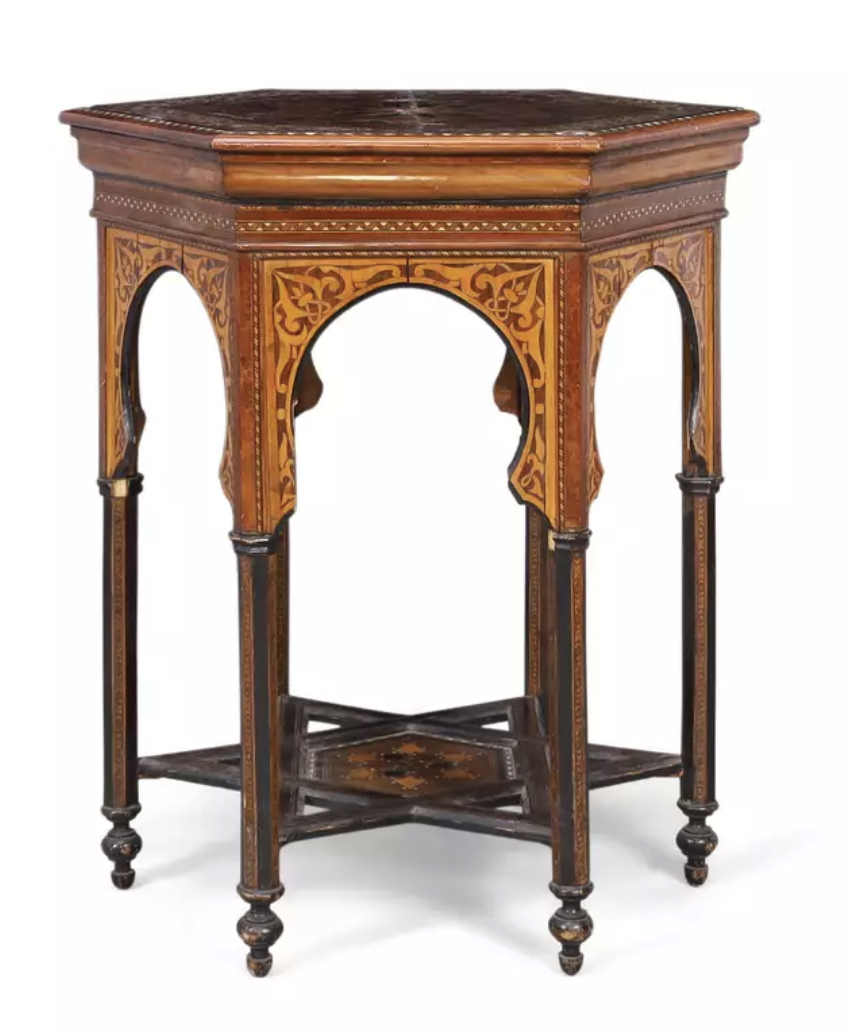 Lot 492: A Moorish hexagonal table,
Secondly, I have Lot 492, a Moorish hexagonal table. Moorish side tables like this were hugely popular with artists in the late 19th century, including Sambourne who had an example which is now on display in the morning room at Sambourne House.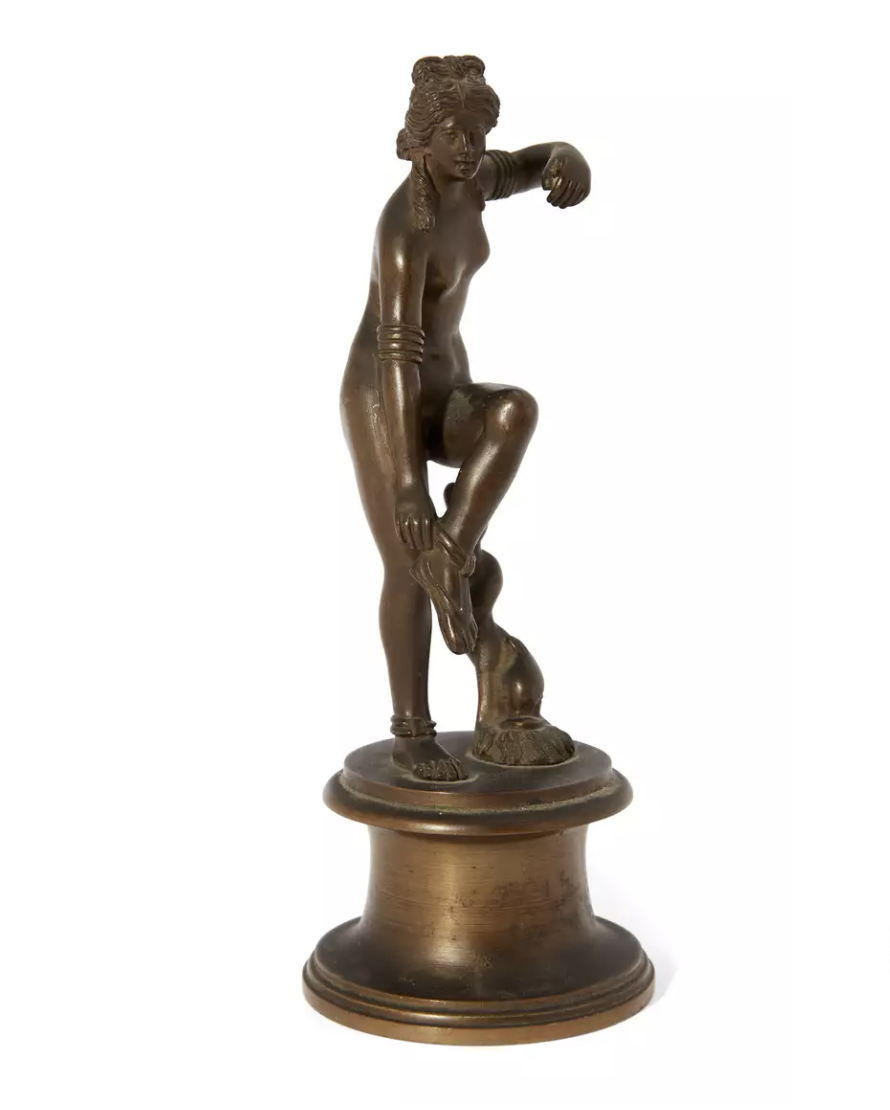 Lot 244: An Italian bronze model of Venus adjusting her sandal,
after the Antique, 19th century
Thirdly, Lot 244, an Italian bronze model of Venus adjusting her sandal. Grand tour sculptures like this were really popular souvenirs, the grand tour became an important part of an artists' education in the 18th and 19th century, and having a sculpture like this in your home was a way of displaying your artistic credentials.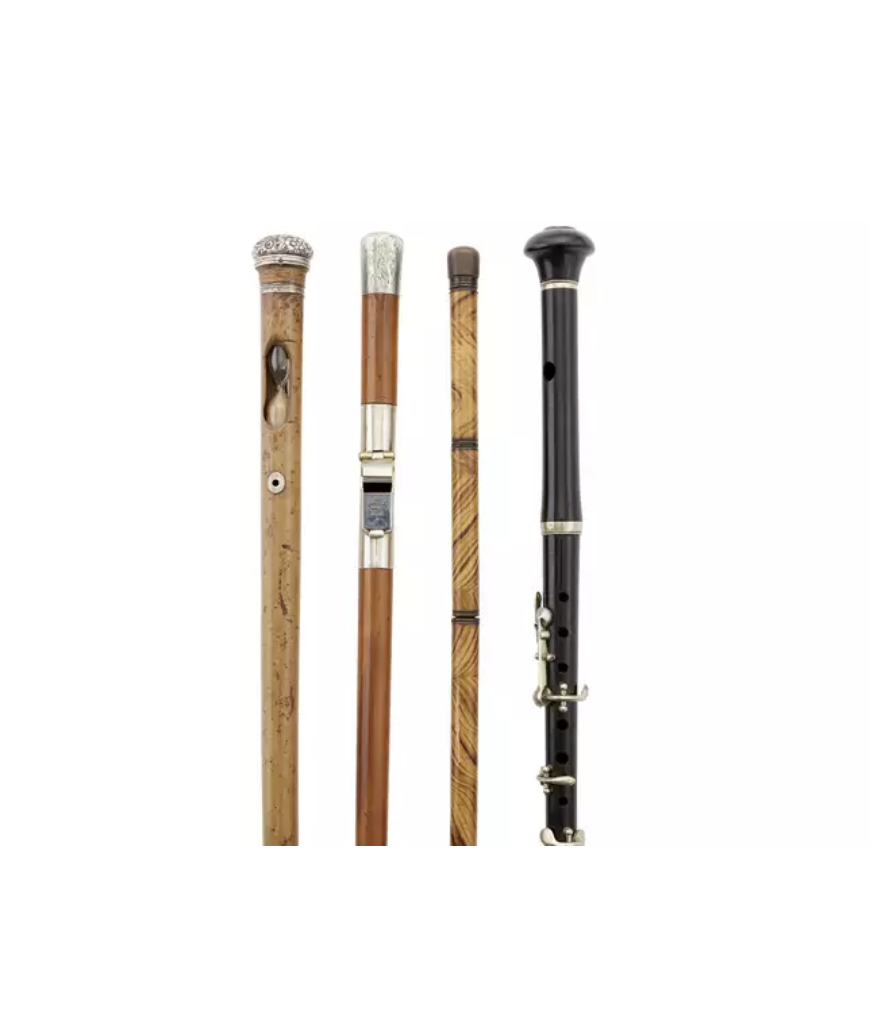 Lot 294: A group of four novelty walking canes,
Fourthly, Lot 294, a group of four novelty walking canes, which include within them a flute, a sand timer, a whistle and a pen. There's a collection of walking canes on display in Sambourne House but none of them include anything quite this ingenious!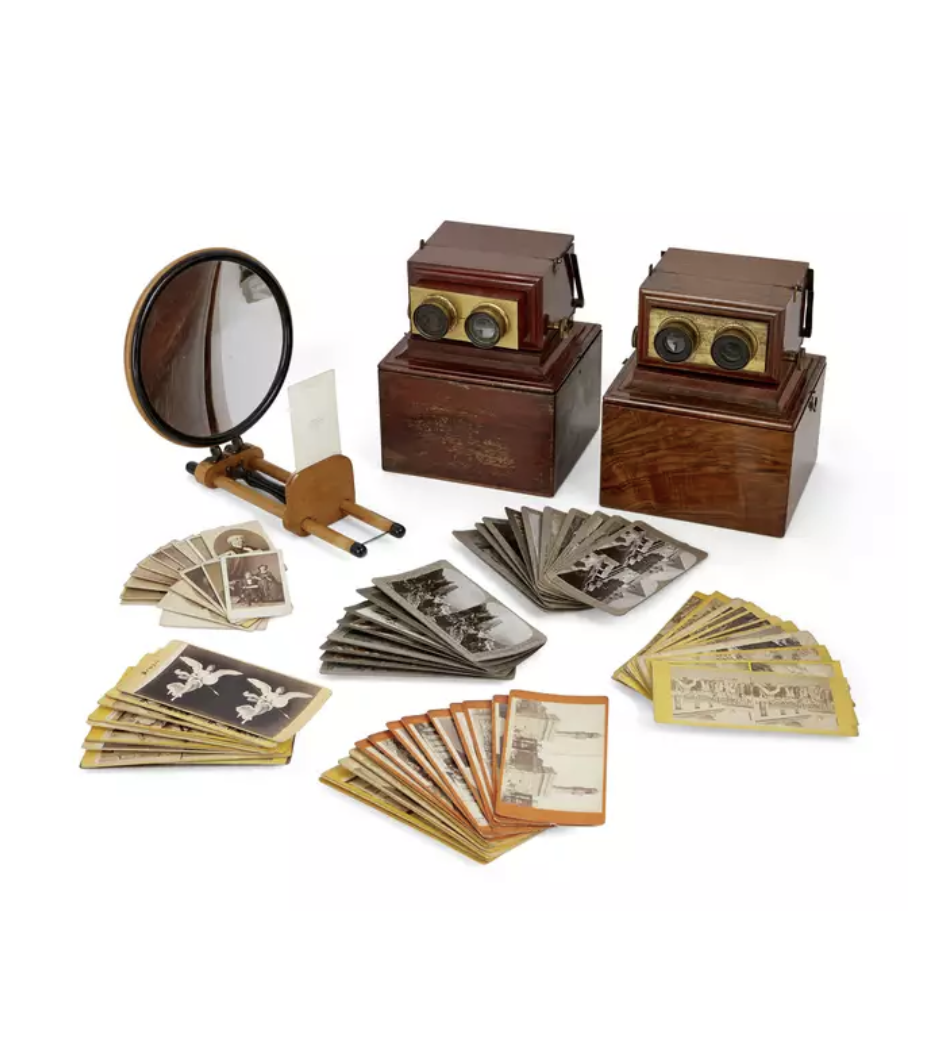 Lot 286: A large collection of stereoscope slides,
And lastly, Lot 286, a collection of stereoscope slides and stereoscopes. Photography was a really important part of Linley Sambourne artwork and he became very obsessed with it, particularly later in his career. Stereoscopes were the first photographs to give the impression of a 3D image and became very popular in the Victorian period.
About Sambourne House
Sambourne House at 18 Stafford Terrace in Kensington was the studio-home of Victorian illustrator and photographer Edward Linley Sambourne (1844 – 1910), his wife Marion, their two children and their live-in servants. The house gives an insight into the personal lives of the Sambourne family and provides a rare example of what was known as an 'Aesthetic interior' or 'House Beautiful' style. The Sambournes lived in the house for over 36 years and, although they made some alterations, the basic decorative scheme remains the same today. Highlights include Japanese, Middle-Eastern and Chinese ceramics, exquisite stained glass, William Morris wallpapers and a selection of Sambourne's own photography and illustration.
Sambourne House is open Wednesdays to Sundays,
10am-5:30pm (last entry 4:30pm)
Learn more and book your visit