July's Design Since 1860 auction showcases works by some of the very best names in contemporary British silversmithing. In a private collection of silverware coming to auction for the first time, Roseberys will be offering works by Malcolm Appleby MBE, Wally Gilbert, Martin Baker, Kathryn Hinton and Angus McFadyen. This collection also features outstanding works by the enamel artists Fred Rich and Jane Short MBE.
Malcolm Appleby MBE is known primarily as an engraver and is widely considered to be one of the most original and highly skilled craftsmen working in Britain today. In 2014, Appleby received an MBE for his outstanding contribution to the arts and services to hand engraving. Often inspired by the rhythms of the natural world, his prolific output in a career spanning over 50 years ranges from sculptural table pieces to small silver buttons. Described as 'a genius' by John Andrew (Founder and Curator of the Pearson Collection), Malcolm Appleby has developed a reputation for producing work of outstanding originality and quality. Experimentation lies at the heart of his adventurous designs, and he moves freely between exquisitely detailed engraving to bold cutting and texturing of metal. Appleby describes himself as 'passionate about the amount of energy and power that springs from the ancient craft of engraving', and this vitality and dynamism is reflected in his striking works.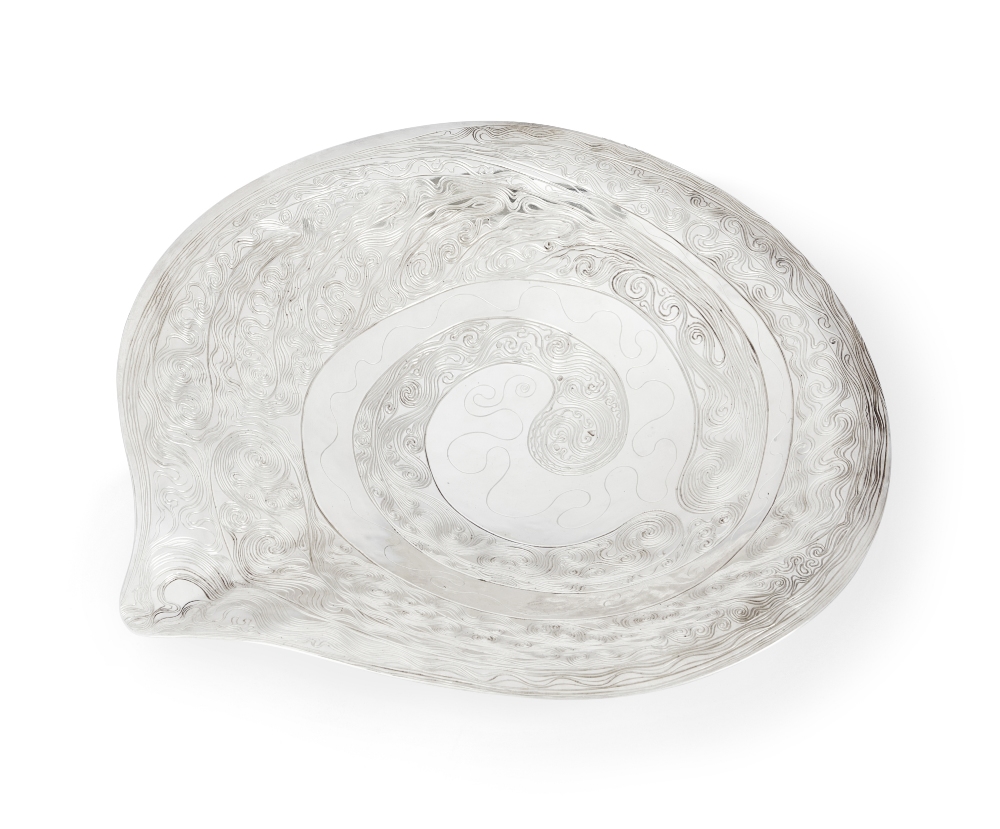 Lot 387: Malcolm Appleby 'Wild Bowl'
Malcom Appleby's work is represented in numerous public and private collections including: Victoria & Albert Museum, National Museums Scotland, The Goldsmiths' Company Collection and The Art Gallery of Western Australia. Public commissions include a sculptural table piece for Bute House, a cruet set for 10 Downing Street and the orb of the coronet for the investiture of King Charles with the title of Prince of Wales in 1969.  
Martin Baker is a master craftsman who seeks 'to represent natural motifs in a realistic way, whilst maintaining the highest standard of craftsmanship'. He graduated from the Royal College of Art in 1979 and today works exclusively by commission. His works celebrate nature and incorporate a wide range of materials including hand-blown glass, horn, wood, enamel and carved stone. Through Wartski in London he has completed a number of important commissions for the Royal Family and his work is represented in the Victoria & Albert Museum. Martin's work is also found in the corporate collections of Disney, Tiffany, De Beers and Garrard & Co.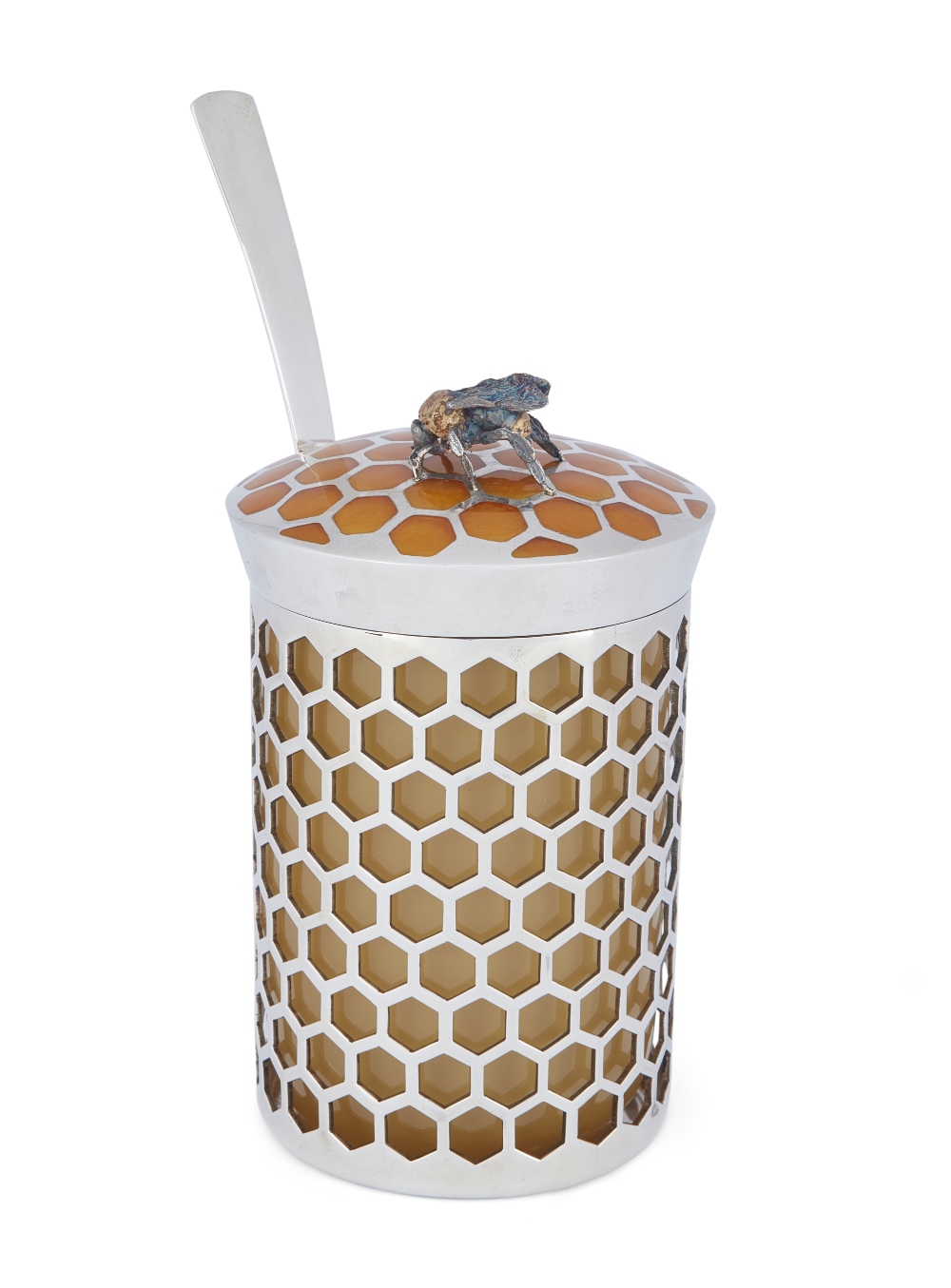 Lot 380: Martin Baker Honey Pot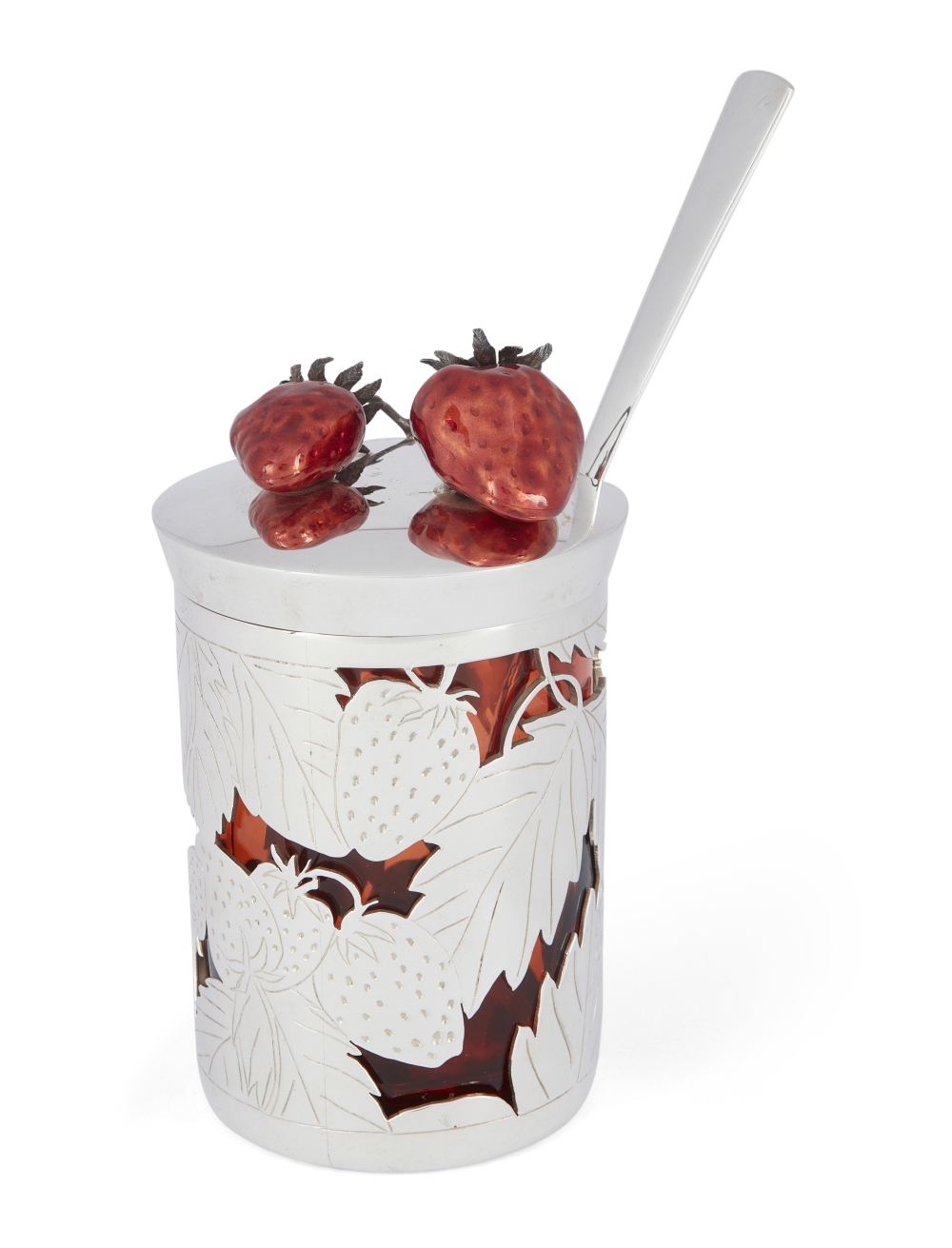 Lot 381: Martin Baker Strawberry Pot, London, 1990
Kathryn Hinton studied at the Royal College of Art in London where she was introduced to computer aided design (CAD). The Scottish-based silversmith's work combines the use of CAD software with traditional handmaking to create tactile silverware that explores emerging surfaces and geometric forms. Her work is held in the Goldsmiths' Company collection, the Crafts Council UK, The Pearson Silver Collection and several other private collections. In 2012 she won gold at the Goldsmiths' Craft & Design Council Craftsmanship & Design Awards.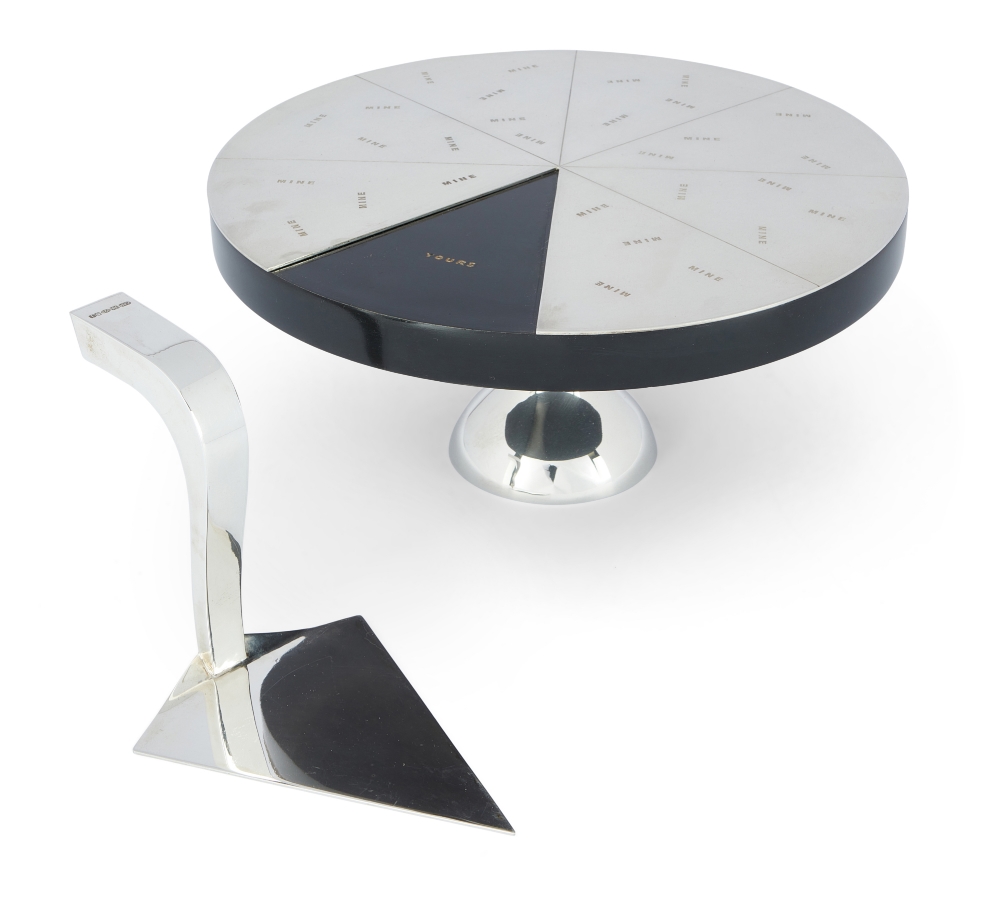 Lot 383: Kathryn Hinton Relaxed Cake Stand and Slice, London, 2008
Angus McFadyen is an award-winning silversmith who specialises in hand engraving and inlaying techniques, often using natural influences to inform and shape his work. He is a member of Contemporary British Silversmiths, Chairman of the Hand Engravers' Association and has work in collections such as the Victoria & Albert Museum and the Worshipful Company of Goldsmiths.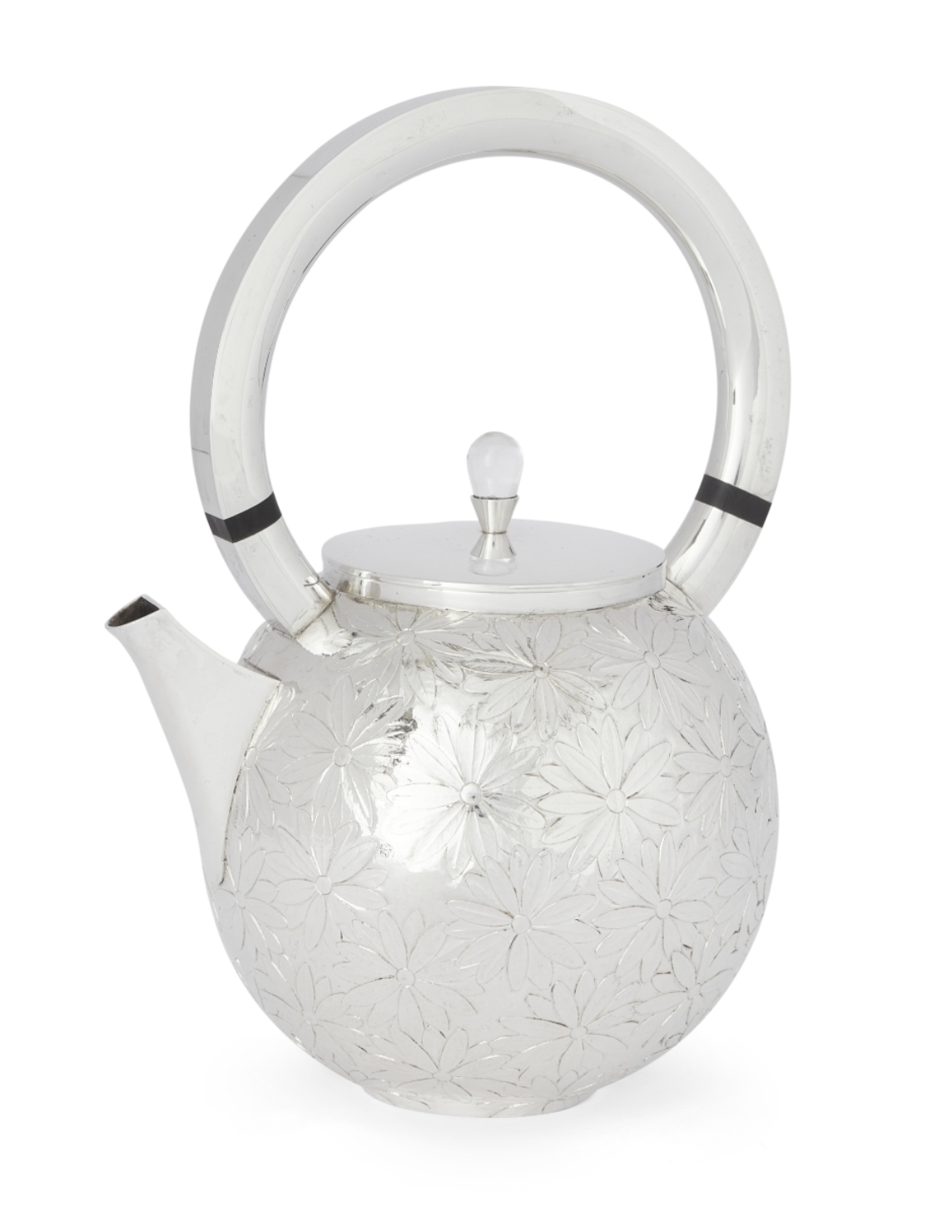 Lot 385: Angus McFadyen. Chrysanthemum Teapot.