The recent sale of Jewellery & Watches comprised 352 lots and included a very nice selection of 18th and 19th century Jewellery, a fascinating and rare to the market collection of Pocket watches that Roseberys were delighted to offer.  The sale also featured a fine section of signed pieces from jewel houses such as Cartier Van Cleef & Arpels, Boucheron, Tiffany & Co, and Bulgari.
"We were delighted with the response and participation of this sale which demonstrates the continued buoyancy of the market with many lots achieving prices that were well over the high estimates". 
- Mark Bowis, Head of Department | Jewellery & Watches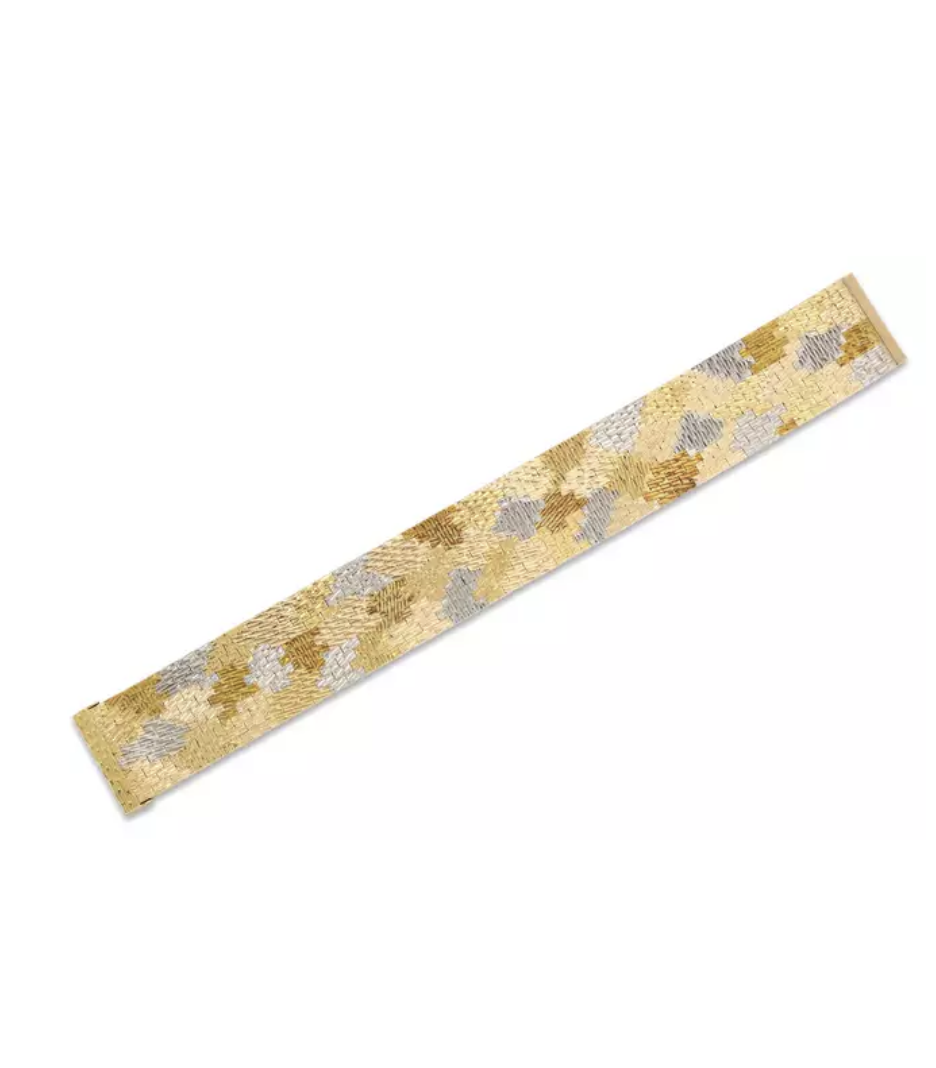 Lot 242: Roy King. An 18ct three colour gold bracelet
Highlights of the signed section of the catalogue included lots 242 and 243 an 18ct gold bracelet and necklace by Roy King one of the great pioneering jewellers of the sixties and seventies.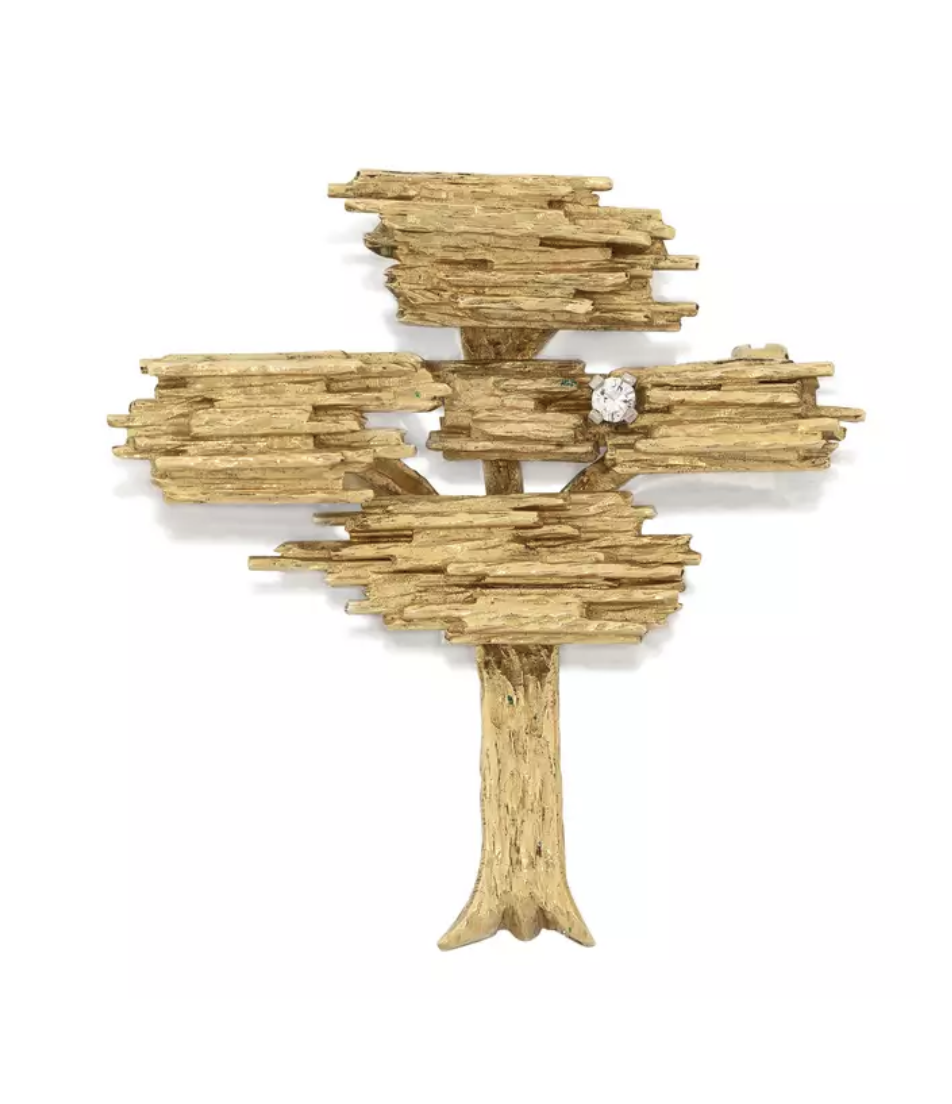 Lot 240: Hooper Bolton. An 18ct gold diamond set brooch
Staying with the 1970s we were pleased with the result of lot 240 a gold and diamond brooch by Hooper Bolton which was typical of the abstract adventurous style of jewels produced by individual Jewellery designers of the time. It was also nice that it came with its original maker's box. This realized £1,181 against an estimate of £500-800.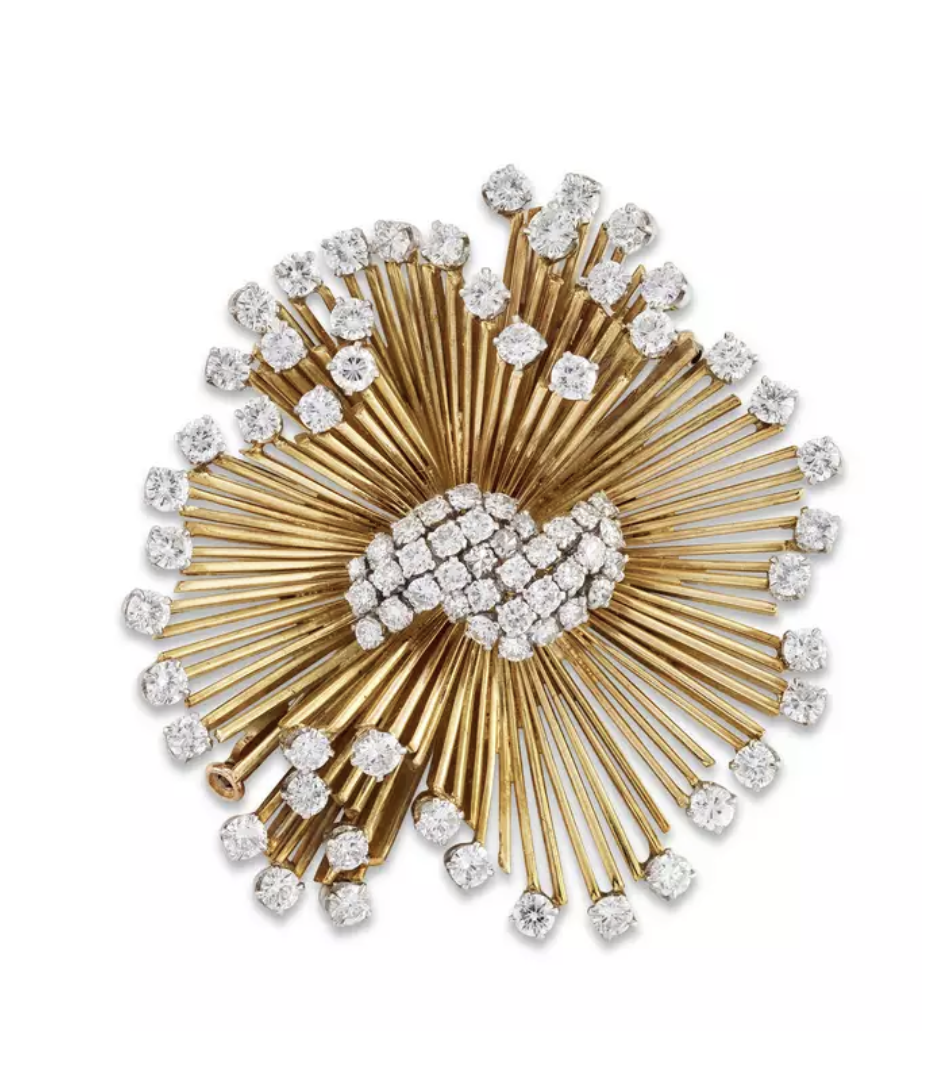 Lot 238 A magnificent 18ct gold and diamond sun burst style clip brooch by Michael Gosschalk realising £3,149 against a low estimate of £1000.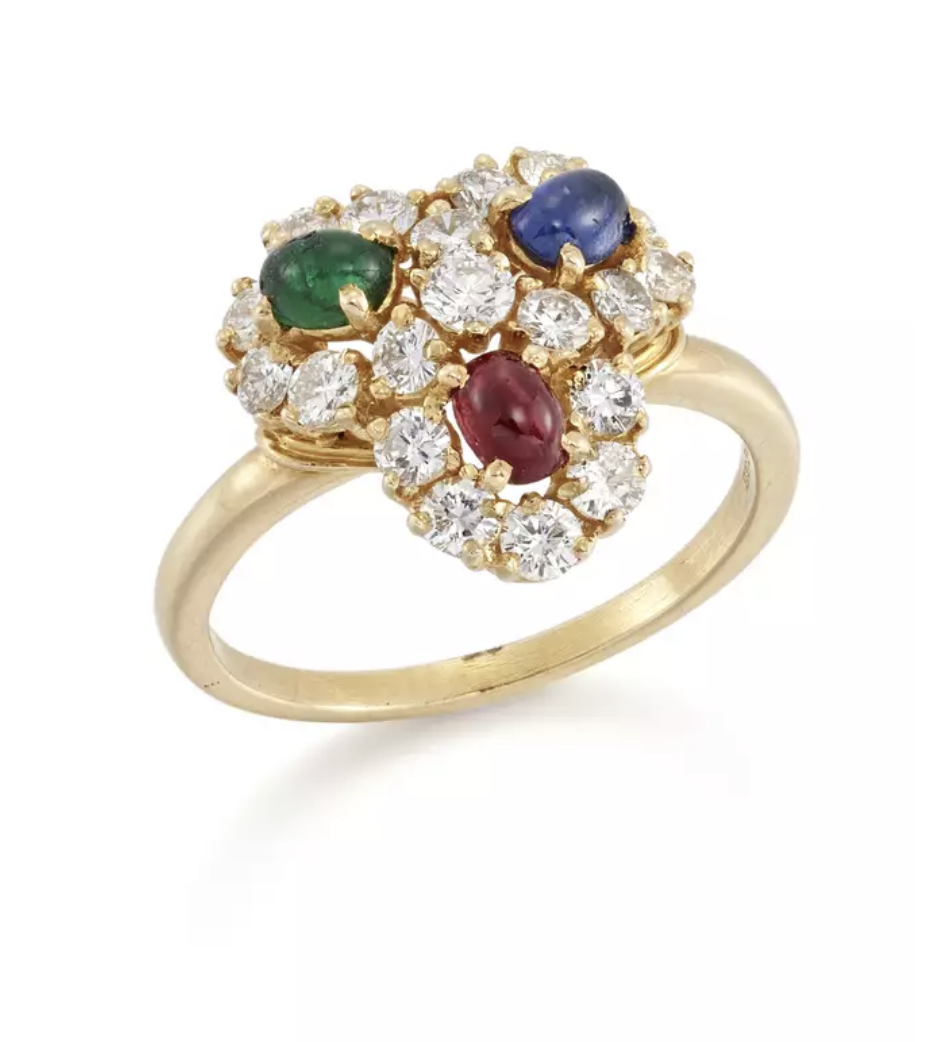 Lot 244: Boucheron. An 18ct gold ruby, emerald,
Lot 244 A classic ruby emerald and diamond triple cluster ring by Boucheron made top estimate at £1200 and Lot 241 an very impressive large brooch of an exotic bird manufactured by Asprey & Co and set off with polychrome enamel naturally drew a lot of attention and with tempting estimate of £1200-1600 realising £3,149.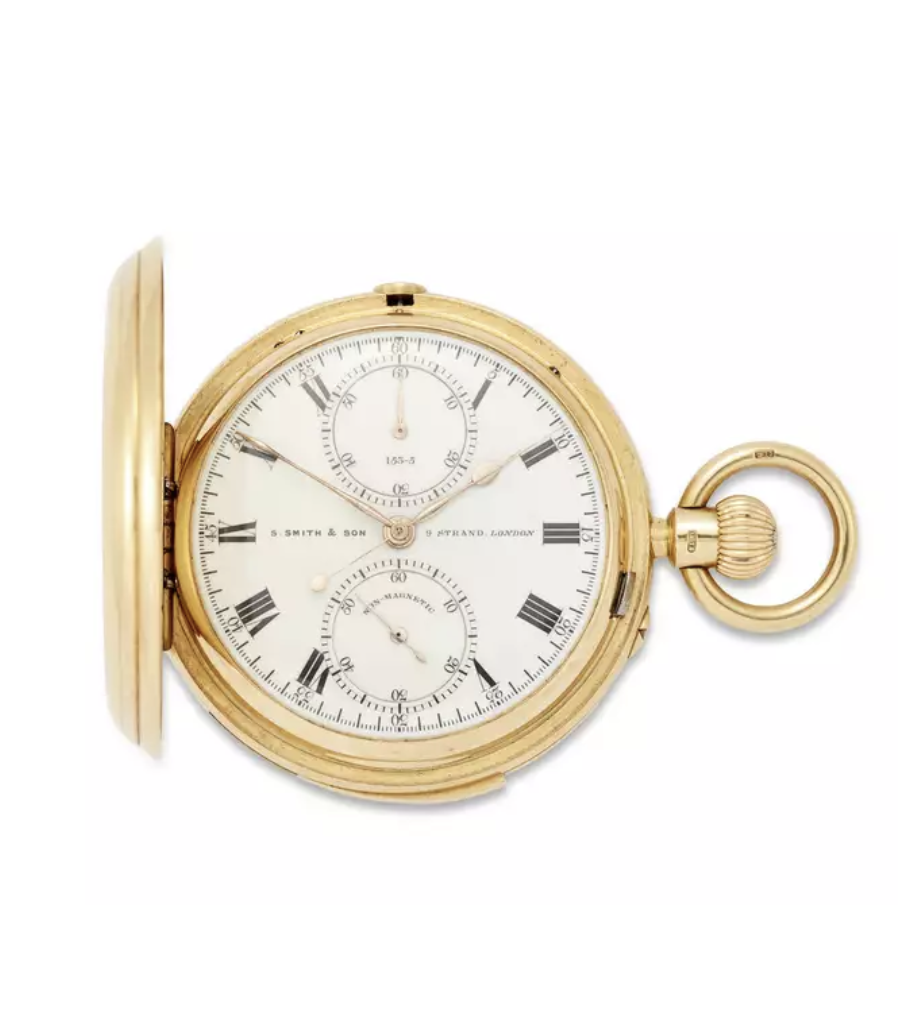 Lot 81: Smith & Son, The Strand, London. An 18ct gold keyless wind minute repeating pocket watch
gifted to the engineer H.H. Jeffcott in 1919
Additional highlights included an impressive collection of antique pocket watches, topping the bill was Lot 81 a rare 18ct gold keyless wind minute repeating hunter cased pocket watch by Smith & Son Which was KeW A Certified and numbered, and with original retailers box.it seemed that Anybody who'sis anybody wanted this watch and against an estimate of £2000-3000 the watch fetched £7,610.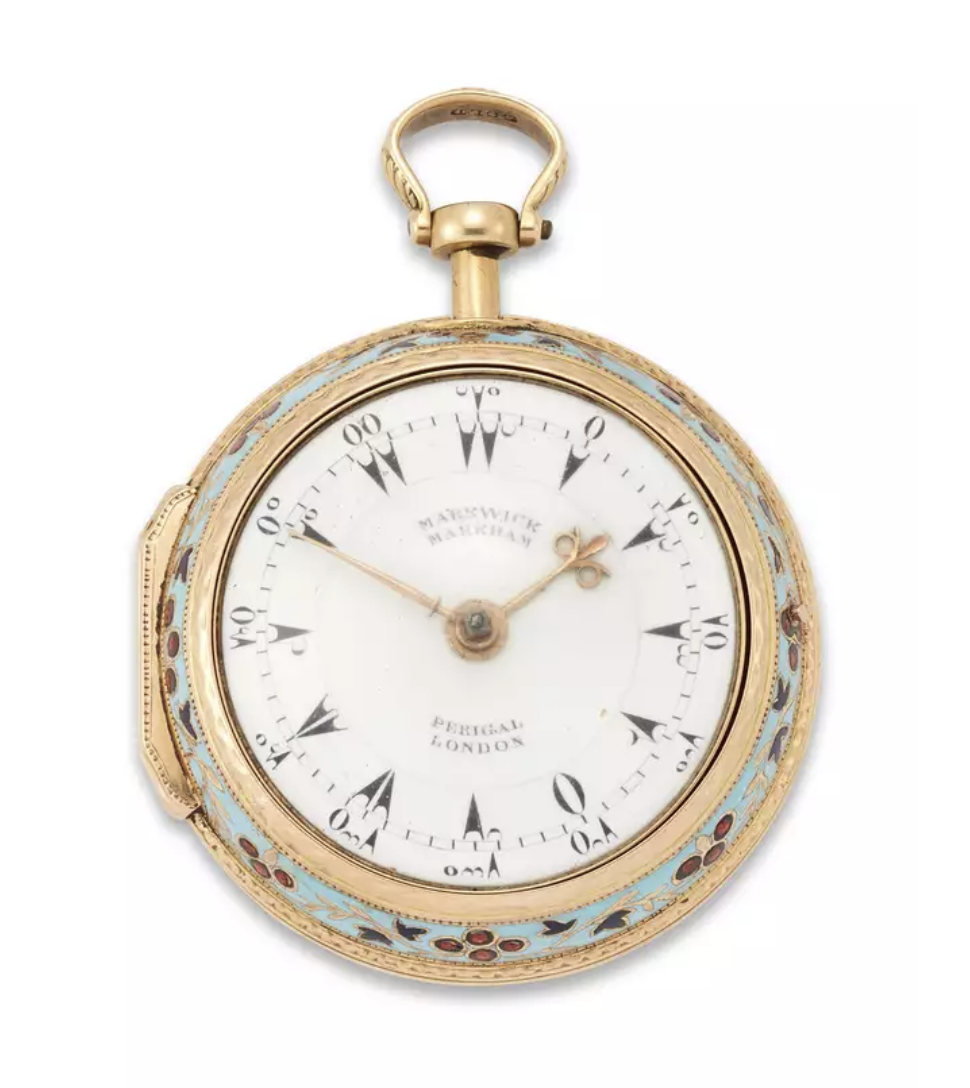 Lot 90: Markwick Markham. A gold and enamel pair case verge pocket watch 
London hallmark for 1813
Several 18th early 19th century pocket watches also attracted much attention, Lot 90 a gold pear-case watch by Markwick Markham with attractive painted enamel scenes to the case and made for the Turkish market realized £10,496 and an early 19th century gold quarter repeating pocket watch by Courvoisier & Cie (lot 88) again made for the Turkish market achieved a hammer price of £12,464.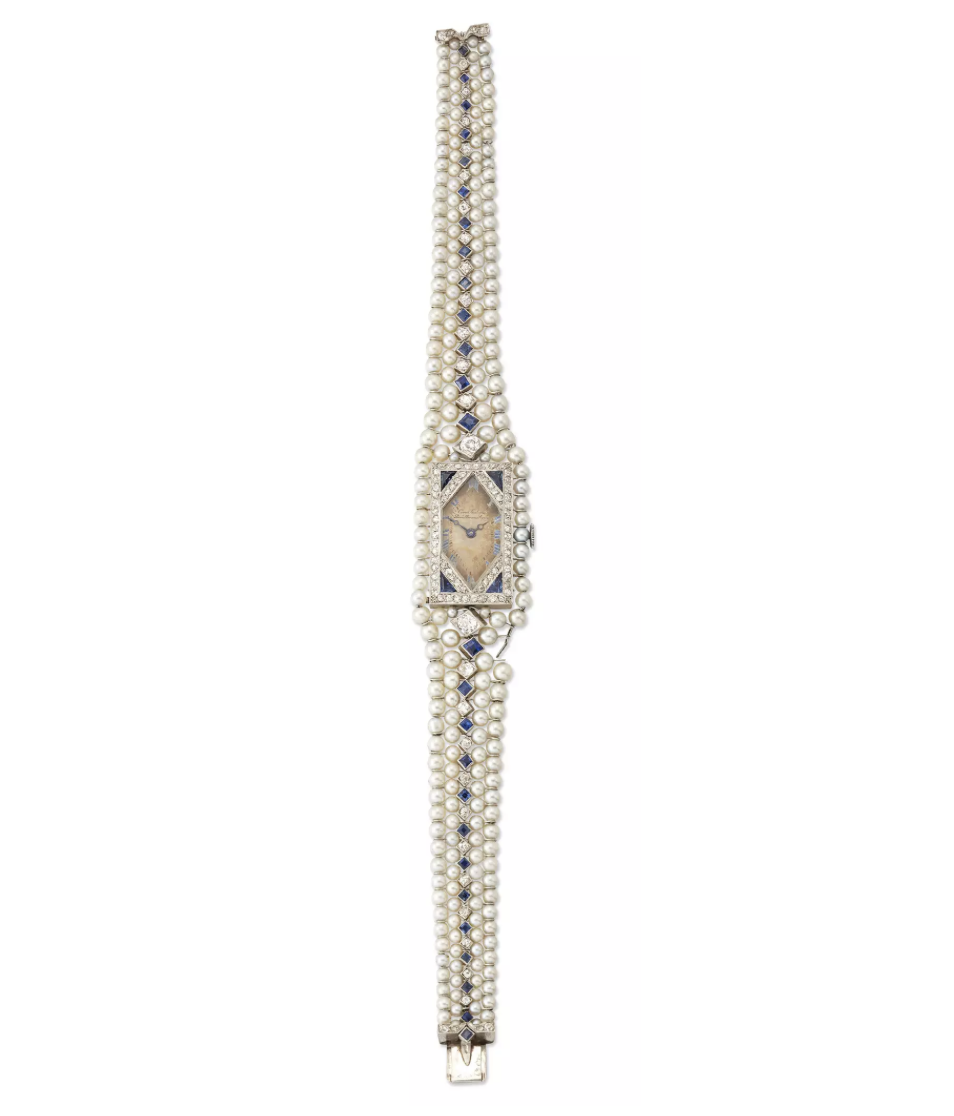 Lot 339: Coven-Lacloche. A Belle Époque platinum,
sapphire, diamond and seed pearl bracelet watch
Finally, Lot 339 a rare Belle Epoque platinum diamond and pearl wristwatch by Coven Lacloche of the Lacloche family of jewellers realized £9,840. 
Other highlights include:
Lot 342: a stunning cabochon emerald ring produced around 1915 realised £7,872. Claw-set in Platinum and set of with old-brilliant-cut diamond leaf shoulders, the ring received a great deal of interest. The emerald had super life and a was a very appealing limpid green. The quality of the mount was typical of jewels produced in this period and a conservative estimate of £2000-3000 left lots of room to encourage bidders.
Lot 348: A very charming pair of pearl and diamond earring sold for £4,723 against a modest estimate of £800-1200. Accompanied by a lab report stating that in their opinion the pearl drops were natural salt water gave buyers confidence to bid. A lovely pair if period drop earrings always have a special allure and are rare in such condition
Lot 349: a Belle Epoque diamond and pearl necklace sold for £6,560 this was designed with an intricate lattice of pearl on platinum wire and with a clasp that was set with rose-cut diamonds, an elegant necklace of great quality. Jewellery of this type is becoming less common on the market and attracted a strong section of bidders the estimate was a sensible £2000-3000
Lot 350: Of similar period and style was a pearl sautoir necklace with diamond set tassel drop and pierced platinum and diamond spacers. A classic piece of iconic charm realized £9,840
Lot 351: A premium lot in the sale was a very rare Belle Epoque, diamond and pearl hair clip which sold for £10,496 against an estimate of £2000-3000. The nice element about this piece was that it was signed and dated G.T. Van Orden 1911. This inscription authenticated the date of the clip and was interesting in that the owner was probably the American Socialite Grace Talcott Van Norden.