Artist Spotlight : Marcel Breuer
28/01/2021 News Stories & Press Release, Decorative Arts & Modern Design , Furniture & Rugs , Artists & Makers
Here we get to know Marcel Adios Breuer, the Hungarian-born modernist architect, and furniture designer better. He was most famous for his work he completed at the Bauhaus where he designed the Wassily Chair and the Cesca Chair which are "among the 10 most important chairs of the 20ᵗʰ century. At Roseberys we are fortunate enough to have sold some of his designs. 
Marcel Breuer (1902-1981) was one of the key figures within modernist design and the Bauhaus movement. In 1921 he attended art school in Vienna, at this school he became disenchanted with the teaching there and soon found himself at the renowned Bauhaus school of art in Weimar Germany. Marcel Breuer was an accomplished artist architect and furniture maker however today he is best known for his furniture making, the "Wassily Kandinsky" Chair being the most well know piece he produced. Although now known as the Wassily chair it was not always called this. It was only years after the first chair was made it was named this, as the story goes that Breuer made his friend Wassily Kandinsky the first Chair.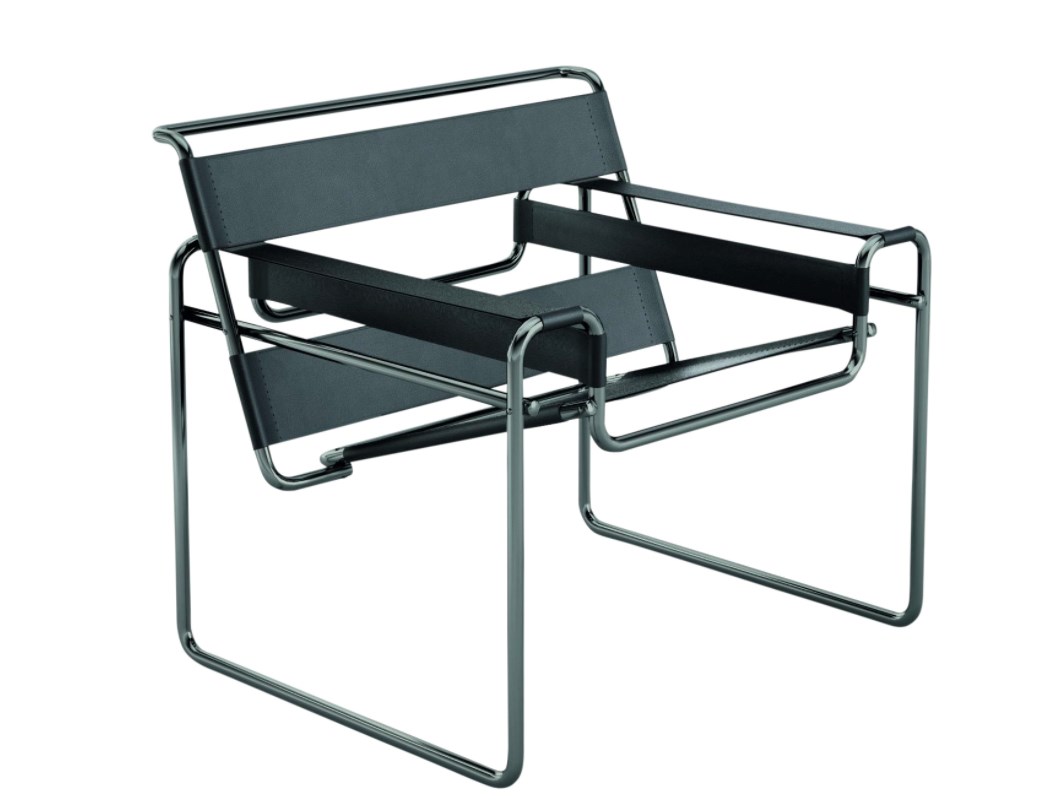 Wassily Chair by Marcel Breuer 1925
The frame of the Wassily chair was made from polished tubular steel; later models were chrome plated. The seat material came in canvas, fabric or leather in black section. Although the Wassily chair is arguably the most famous piece of furniture Marcel Breuer made, he had designed a whole range of tubular metal furniture including cupboards, stool and tables. He also used other material to create furniture such as wood, stone and marble. Tubular steel has lots of qualities that met with the modernist ideology and was used because it was affordable to the masses, hygienic and provided good comfort. The Wassily chair is a symbol of the modernist and Bauhaus movement and is a manifestation of "modernism's faith in technology, convenience, and the promise of a better life." At Roseberys we have sold many examples of the chair, which you can find here.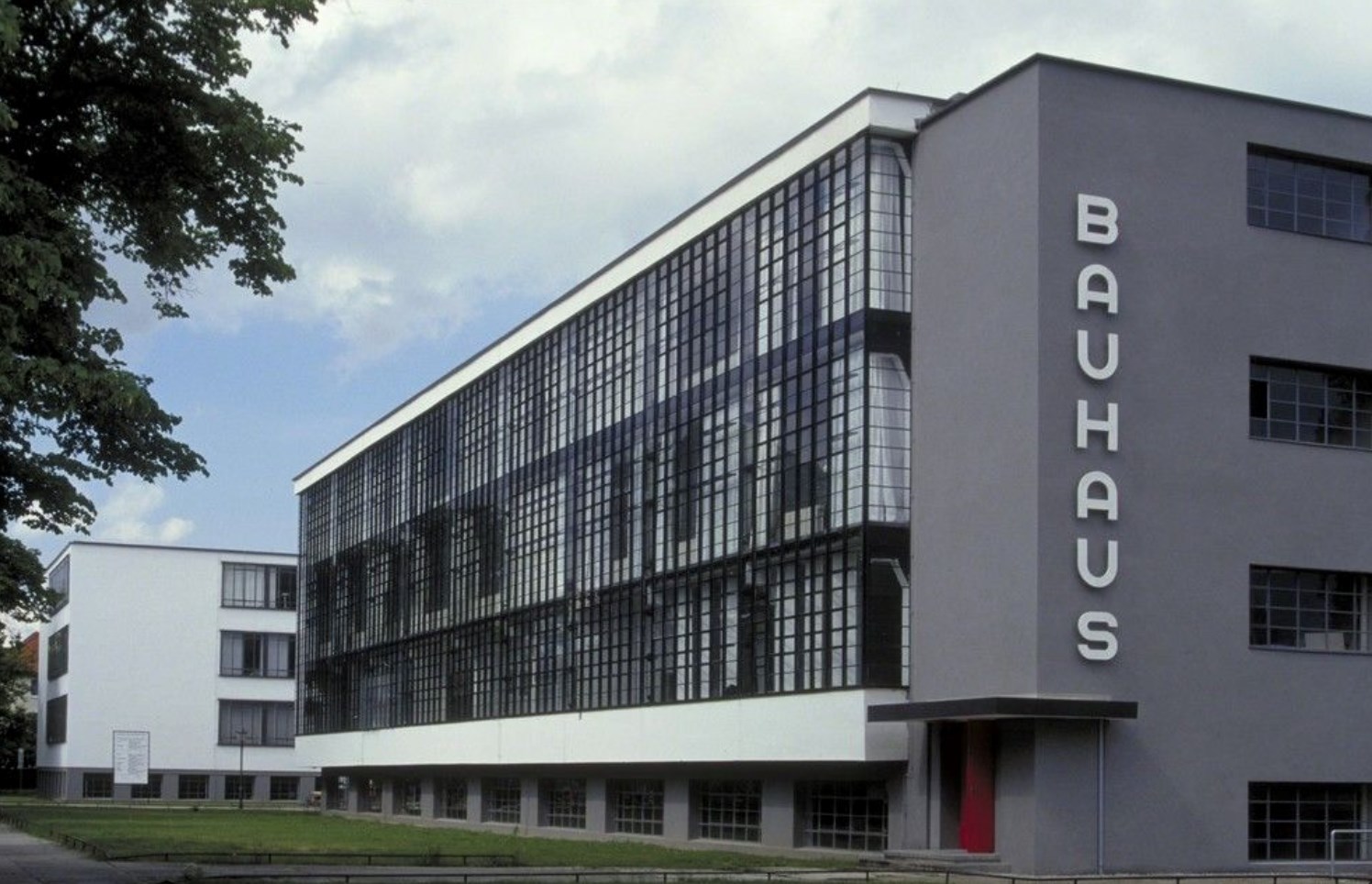 Walter Gropius Bauhaus, 1925-1926 The Bauhaus Dessau Foundation, Dessau
The Bauhaus school was founded in 1919 and aimed to bring all aspects of art under one roof. Bauhaus literally translates to construction house. The school was a focal point of Europe's most well renowned artists of the time. Artists such as Wassily Kandinsky, Marcel Breuer, Josef Albers and Paul Klee have all taught at the Bauhaus school. The school and its artists developed a unique style and ideology, one which fed into the larger modernist movement of the time with an emphasis on materials and functionality. Breuer was not only a student of the Bauhaus but also a teacher in the carpentry department and later the architectural department, he was also given the title of young master. Breuer eventually moved to Berlin to begin his architecture practice but fled in 1936 due to the growing rise of the Nazi Party, Breuer was an Hungarian Jew and feared for his safety. He moved to London and worked for the well-known furniture maker of the time the Ikson company where he designed the famous plywood long chair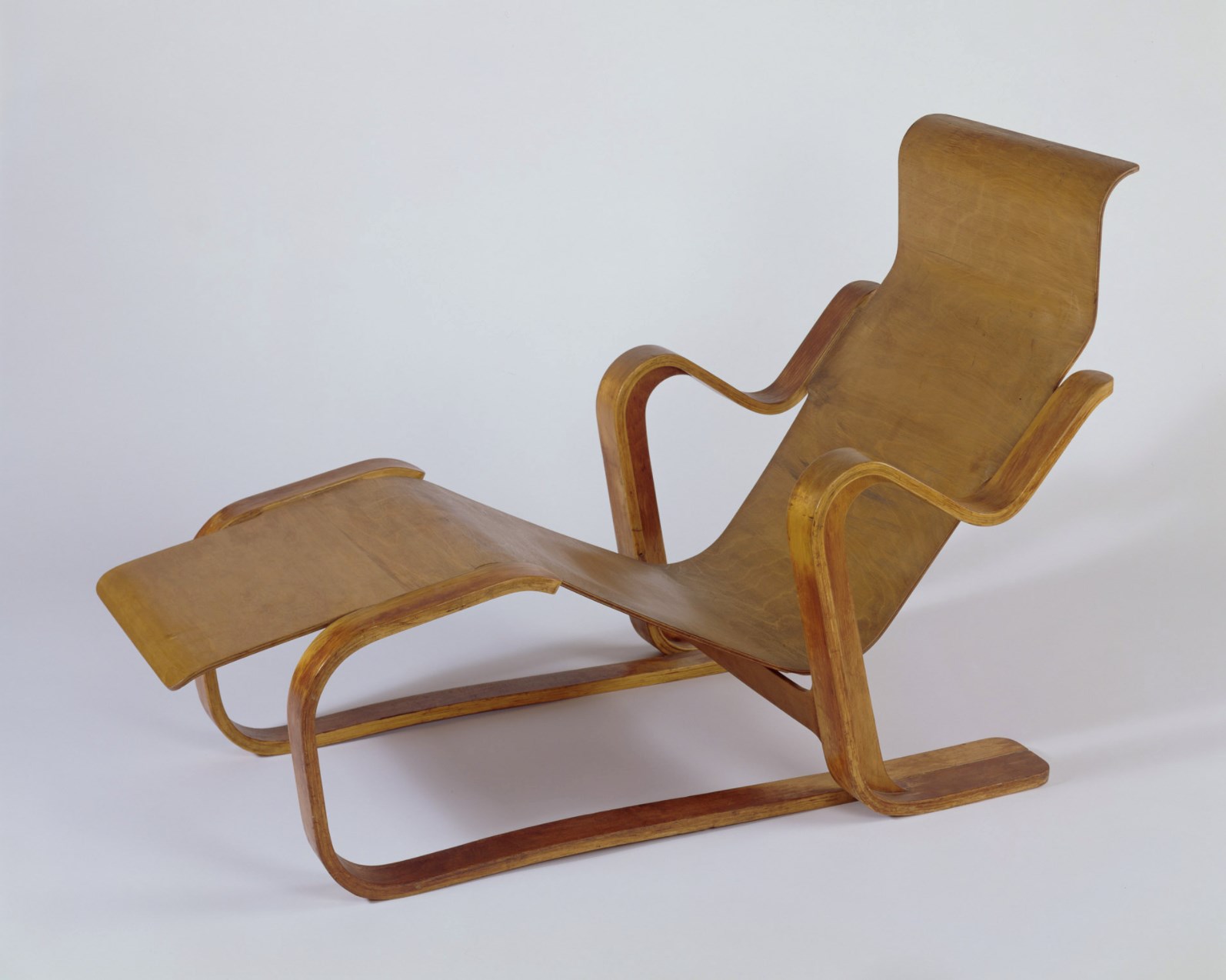 Isokon long chair. Marcel Breuer. England. 1936
Breuer eventually moved to the United States where he taught architecture at Harvard University in Massachusetts some of his student's became world-renowned architects in their own right. During his time teaching, he worked on small scale architectural projects. After the war he moved to New York where he began working on much larger architectural projects. His buildings were symbols of modernism although he also helped pioneer some of the brutalist movement that was taking off at the time which was an offshoot of modernism. You can find examples of the ' Isokon long chair' sold at Rosberys here.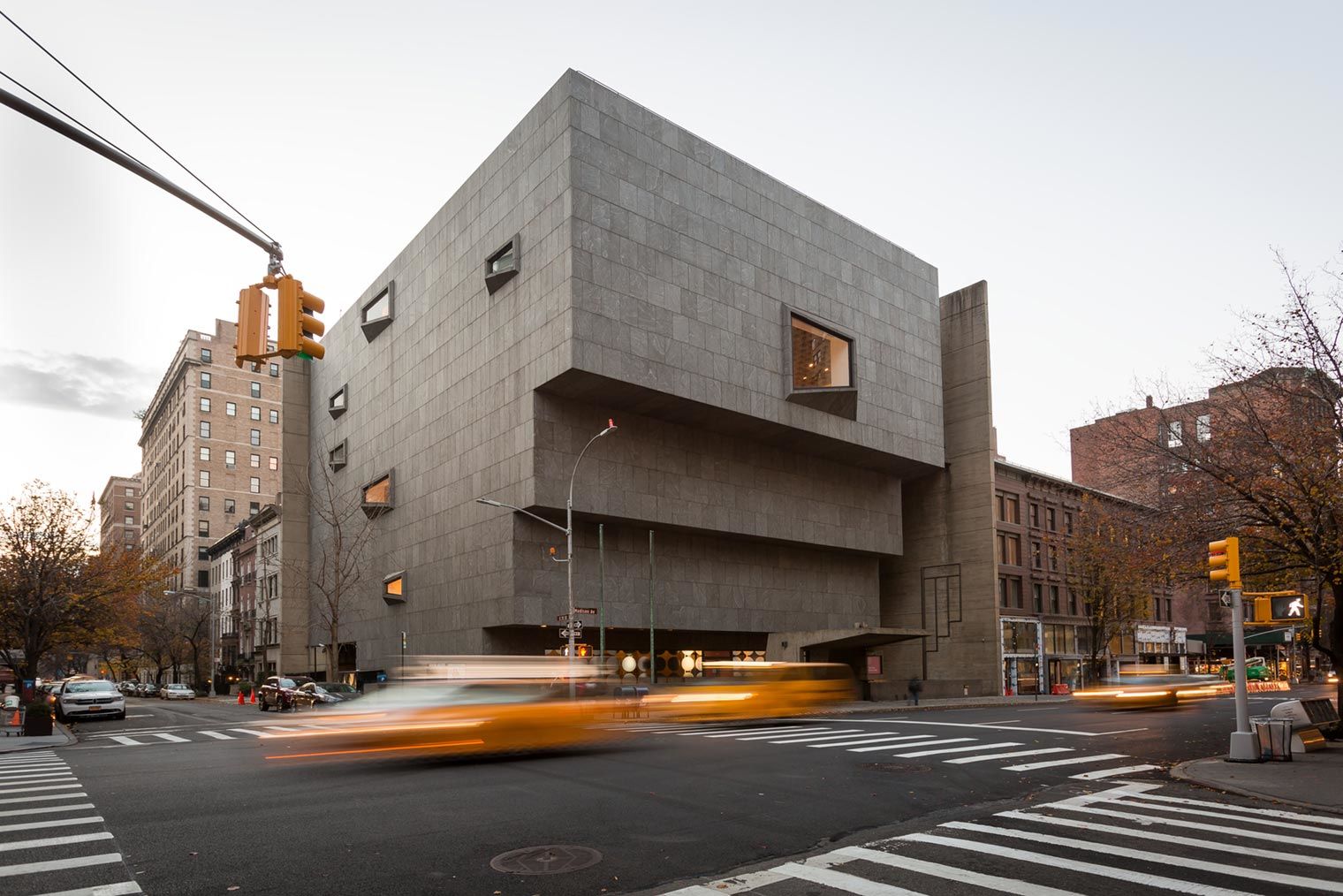 Exterior of The Met Breuer, designed by Marcel Breuer
It is important to understand Marcel Breuer's ability as an architect when talking about the furniture he has produced. His chairs, tables and other pieces of furniture all adhere to the same modernist values. When purchasing a Breuer piece, you are not only buying a piece of furniture but also buying into the architecture and art that he produced throughout his life.
An original 1920s Wassily chair from the collection of antique dealer Barry Friedman fetched $30,800 (against a $30,000-to- $50,000 pre-sale estimate) at a Sotheby's auction in New York in 1993. More recent pieces such a table he designed for the Rosenburg residence in New York fetched $112,000 (against a $60,000-$80,000 pre-sale estimate) at Christies. Roseberys sold Isokon, nest of two tables with additional associated side table, designed 1936 by Marcel Breuer for Ikson for £1750.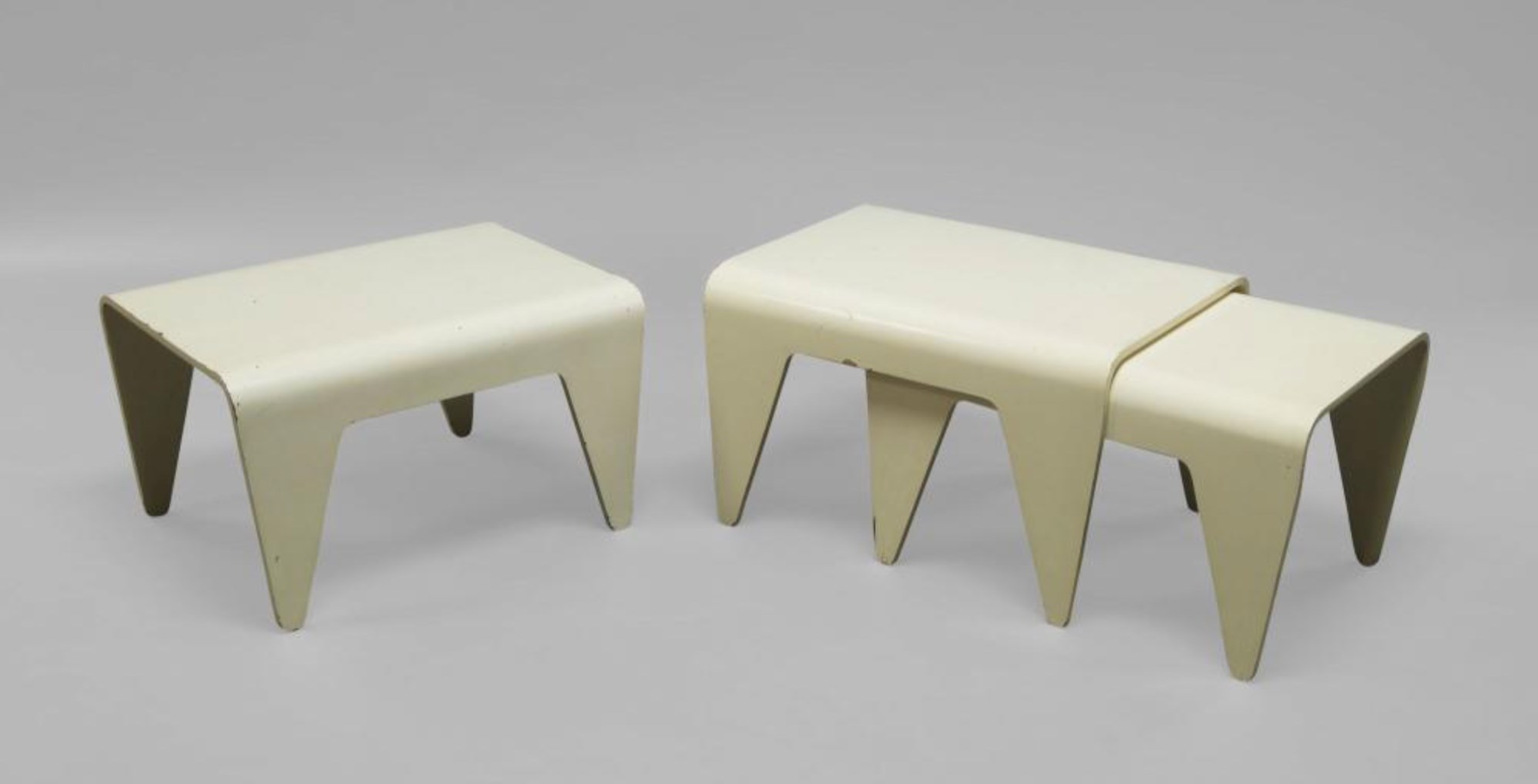 Ikson Tables that sold at Roseberys for £1750 by Marcel Breuer 
Today, Marcel Breuer is regarded as one of the most important modernists in architecture and design. His earlies works are the most valuable, but his designs were made throughout his lifetime and by Italian furniture maker Knoll who he worked with in the 1960s to produce his furniture. These pieces will still fetch anywhere between £1000-£3000 at auction depending on age and condition. It is easy to see why as an artist Marcel Breuer was so well renowned and why even today his work is so sought after and respected.
Consign A Piece by Marcel Breuer
 Learn more about our Design and Decorative Arts department