Artist Spotlight - Peter Doig
28/06/2021 Modern & Contemporary British Art, Prints & Multiples , News Stories & Press Release
Peter Doig, born 17 April 1959, is a British painter. He is said to be one of the most renowned living figurative painters of current times. In 2007, his painting 'White Canoe' sold at Sotheby's for $11.3 million, which at the time was an auction record for a living European artist. Here at Roseberys we are proud to have sold a number of works by Peter Doig. We have a print appearing in our upcoming Modern & Contemporary Prints and Multiples auction on the 7th July by the artist, titled 'Bather for Secession'.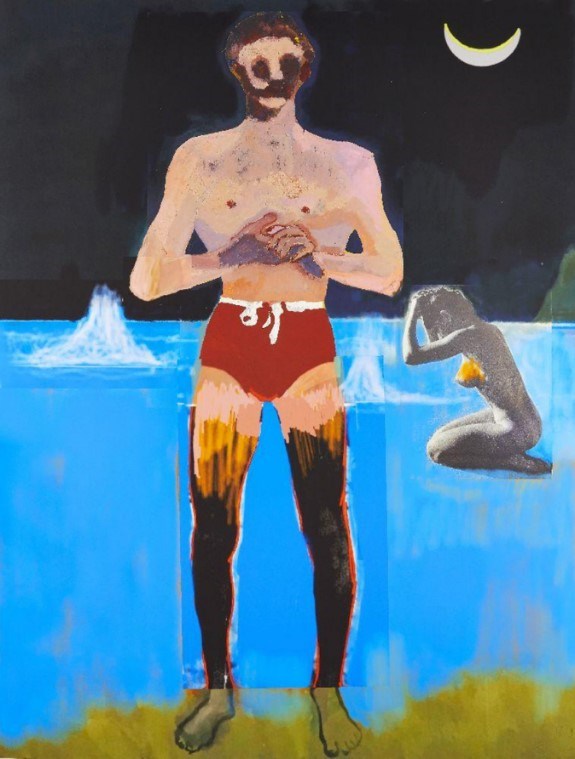 Peter Doig, Scottish b.1959- Bather for Secession, 2020; digital print in colours on Somerste Radiant White Velvet wove, sold for £4,500
When Peter Doig was two years old, he and his family moved to Trinidad, somewhere which would in later life become his permanent home. Until the age of seven Doig lived in Trinidad until his family moved to Montreal Canada, this was due to his father's work as a shipping merchant. Doig was subsequently put into a Scottish boarding school at the age of 12, however he became extremely unhappy and his parents decided to allow him to return home to Canada. Shortly after they moved to Toronto, Doig struggled with his academic education, he preferred to spend time with friends, smoking weed and listening to music. Due to the regular changes in where Doig lived, his childhood robbed him of a sense of belonging. He is quoted as saying that he doesn't really belong anywhere, but he does in some way feel Scottish due to his family ancestry. He is also quoted on saying that it would be a stretch to label him as a Scottish painter or in fact a painter from any one location.
Doig dropped out of school at 17 and had taken up various jobs, and up until this point, he had not had any interest in art. He first picked up a sketchbook and started drawing when he became bored whilst working as a labourer on a gas drilling rig. He had no real 'natural' drawing skill, but his father had been an amateur artist and his great aunt was a professional artist, so he decided on painting as a career even though his drawing skills were poor. In 1979 Doig then took himself to London to go to art school. He enrolled in a foundation course at Wimbledon college and then the following year he enrolled at Central St. Martins, but he was held back because of his lack of skill. One of his teachers is said to have held up one of his drawings and said it was one of the worst he had ever seen.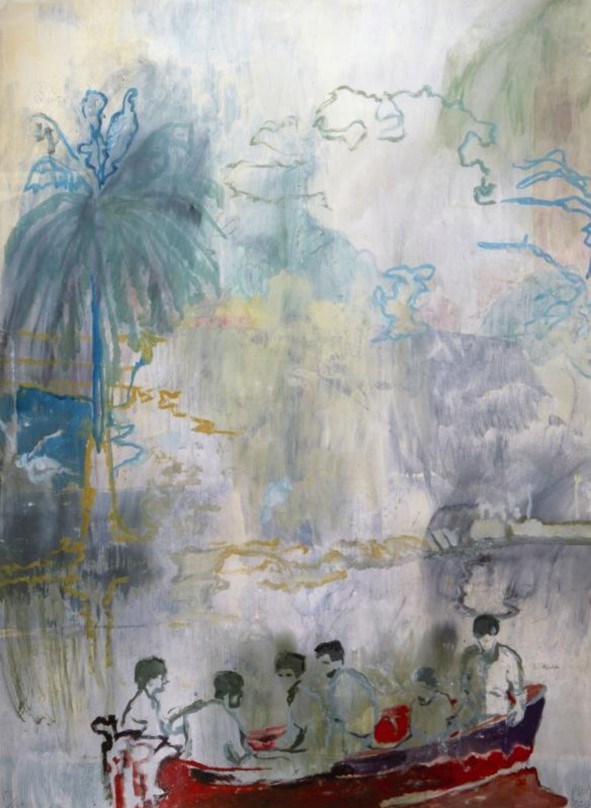 Peter Doig, Scottish b.1959- Imaginary Boys, 2013; archival digital print on Somerset photo rag
Following his graduation from Central St. Martins he moved back to Montreal, Canada, where his wife Bonnie Kennedy, who he had met at Wimbledon College, had been offered a job at a fashion firm. They got married in 1987. Doig had been working designing film sets, but he felt cut off from the art world in London. He decided to return to London at the age of 31 and complete an MA at Chelsea School of Art. It was at Chelsea where he met fellow painter Chris Ofili, they bonded over painting, music and Trinidad and since meeting at Chelsea have remained lifelong friends. In this period, Doig and Ofili were operating in quite a different way to their peers. They were painting whilst most contemporaries saw this medium as obsolete. His work looked different to that of those around him and he said that "they obviously thought my paintings were some sort of dreadful throwback or absolute kitsch'.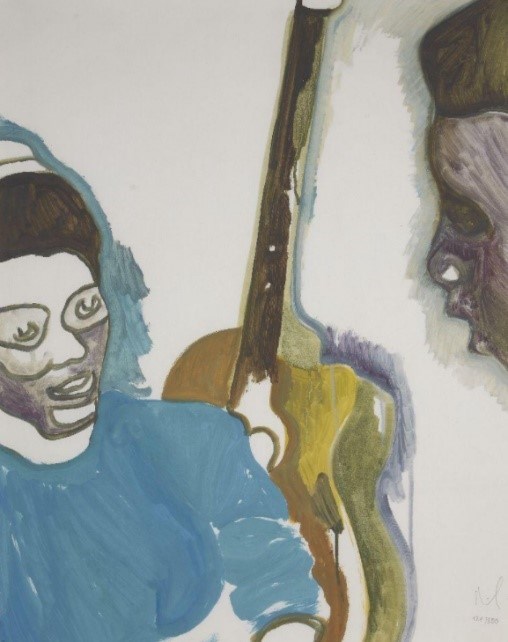 Peter Doig, Scottish b.1959- Two Students, 2008; giclée print in colours on wove, sold for £525 at Roseberys
The few years following his time at Chelsea, his work was unpopular, but in 1990 he began winning awards for his work such as the Whitechapel Artists Prize and later the John Moores Painting Prize. He created a series of paintings of a modernist apartment project completed by Le Corbusier known as l'Unité d'Habitation in France. In the early 1990s Doig was closely associated with a group of artists and architects who operated out of the building. Doig was particularly interested in the building's proximity to a woodland area, and this is translated in his paintings of the building.
Doig continued to produce work through the 90s in the UK until in 2002 he decided to move himself and his family to Trinidad after completing an artist's residency there in 2000. Three years later his close friend Chris Ofili moved to the island. In 2007, Doig briefly became Europe's most expensive living artist after a work by him titled 'White Canoe' which sold for $7.5 million. The record was subsequently broken by a Lucien Freud, however the sale of Doig's work for a record-breaking price catapulted him to fame. Doig was troubled by the sale for several reasons, the first being he thought it was a symptom of the art market gone mad and furthermore put him under pressure when he was producing work. "To go into the studio and think you are going to make a painting that's going to make a million dollars or a hundred thousand"- Doig commented on his success.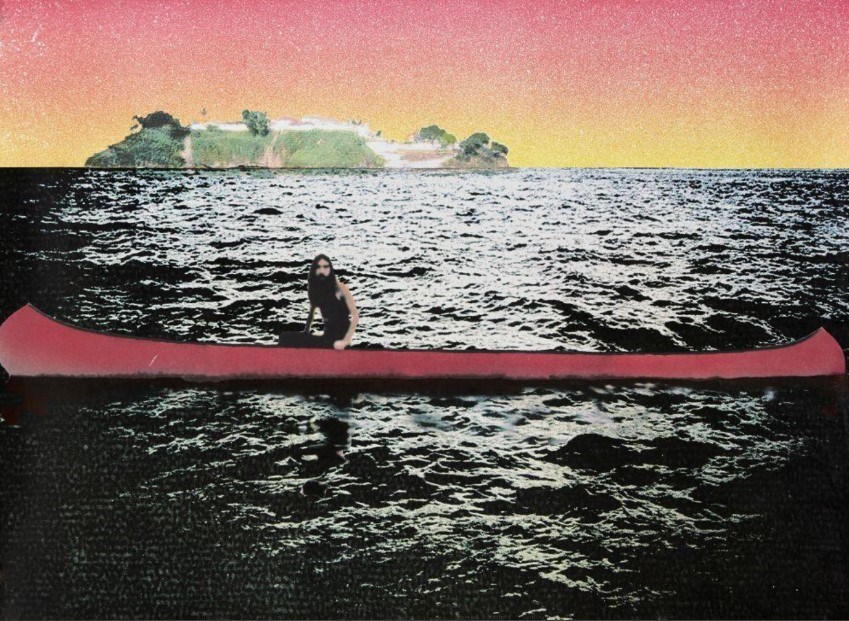 Peter Doig, Scottish b.1959- Canoe Island, 2000; screenprint in colours on wove paper
Peter Doig still lives in Trinidad creating works and enjoying life with his friends and family. His work remains highly sought after. Doig's work is different to that of his contemporaries such as Tracy Emin and Damien Hirst as his work appears handmade, allowing traditional skills to flourish. Doig has had major solo exhibitions at a number of galleries including the Tate Britain, Whitechapel Art Gallery, Musée d'Art Moderne de la Ville de Paris and the Scottish National Gallery, among others.
Roseberys are proud to offer a lot by Peter Doig in our upcoming Modern & Contemporary Prints & Multiples Sale on July 7 at 10am.