Who were the Camden Town Group
13/05/2022 Modern & Contemporary British Art, News Stories & Press Release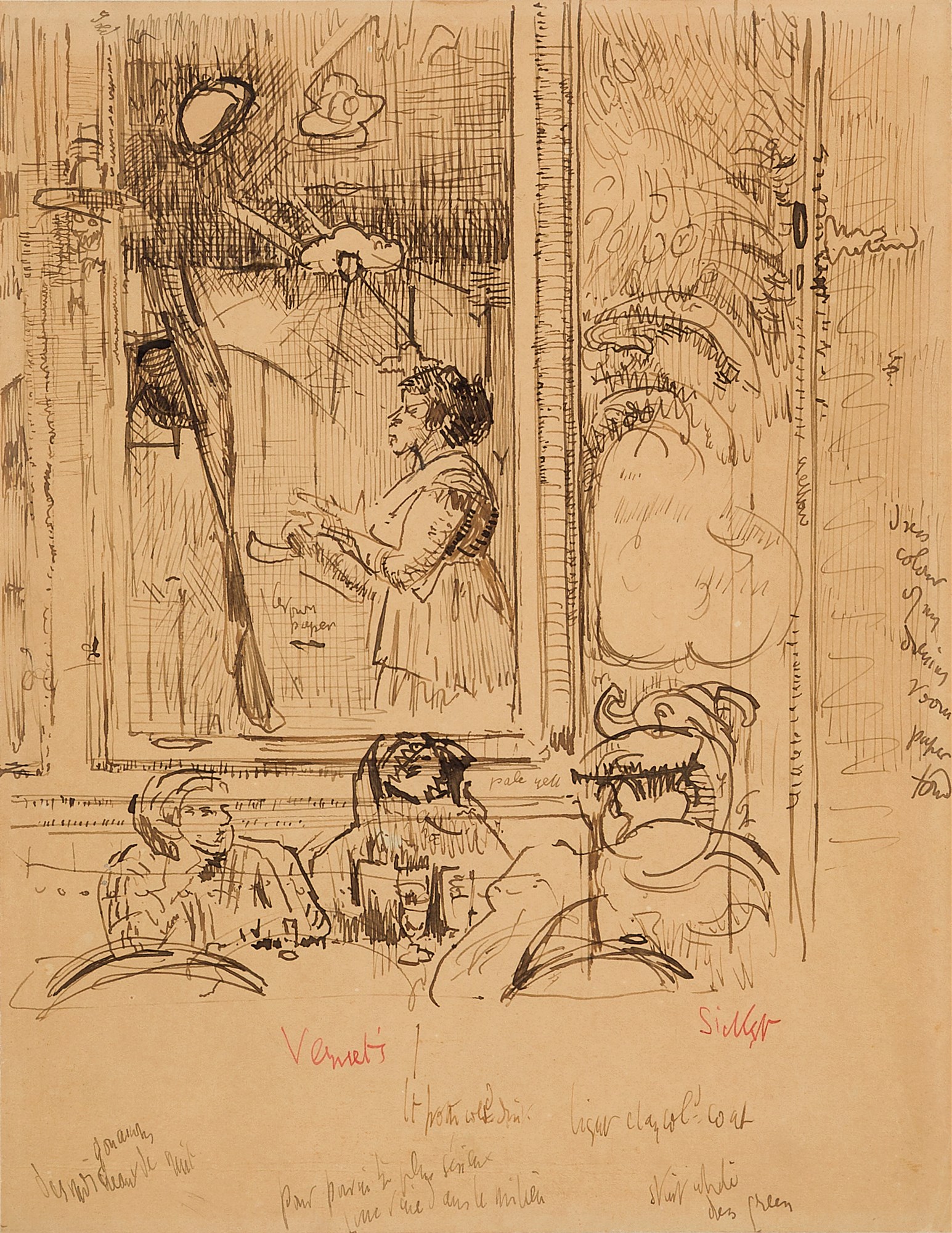 Lot 13: Walter Sickert ARA, British 1860-1942 - Café Vernet, Dieppe, c.1920; pen and ink on paper
The Camden Town Group were a short-lived but hugely influential group of artists living and working in North London between 1911 and 1913. They would exhibit just three times in this period, at the Carfax Gallery at 24 Bury Street. The collective of artists is known for their depictions of the everyday lives of Edwardians in the years immediately preceding the First World War. Unlike the artists before them, their subject matter was not limited to the grand upper echelons of society or fetishized peasant life. Rather, their work focused on capturing those in the working- and middle class in their domestic and public life. The work of Camden Town Group is characterised by its heightened colours, loose brushstrokes, and flat areas of colour and pattern. The group had little interest in making 'commentary' in their art (unlike more politically or conceptually led movements) but happened to capture British life during a time of great cultural shift.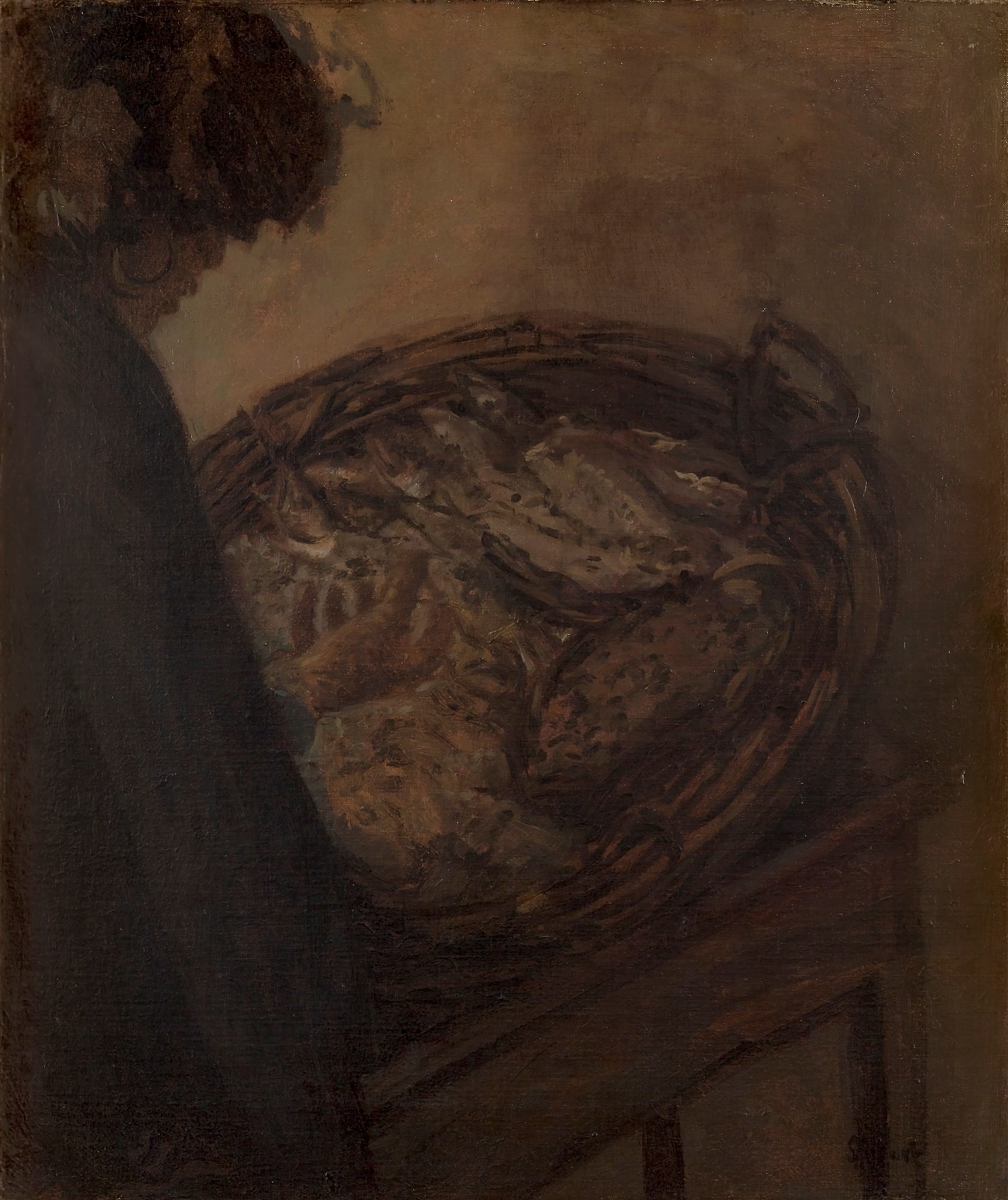 Lot 14: Walter Sickert ARA, British 1860-1942 - Alla Pescheria, c.1903-04; oil on canvas
The group developed from the Fitzroy Street Group, which began informally meeting in 1907, headed by Walter Richard Sickert. Sickert began inviting friends of his to work alongside him in his Camden studio weekly from 1907. Considered a British master, Sickert identified himself as "a French painter" due to the long periods of time he spent in the country, the influence of artists like Degas, Pissarro, and Monet on his work, and in part to his pupillage under James Abbott McNeill Whistler (a fellow Francophile). The upcoming sale of Modern & Contemporary British & Irish Art includes two lots by this legendary figure (Lot 13 & Lot 14).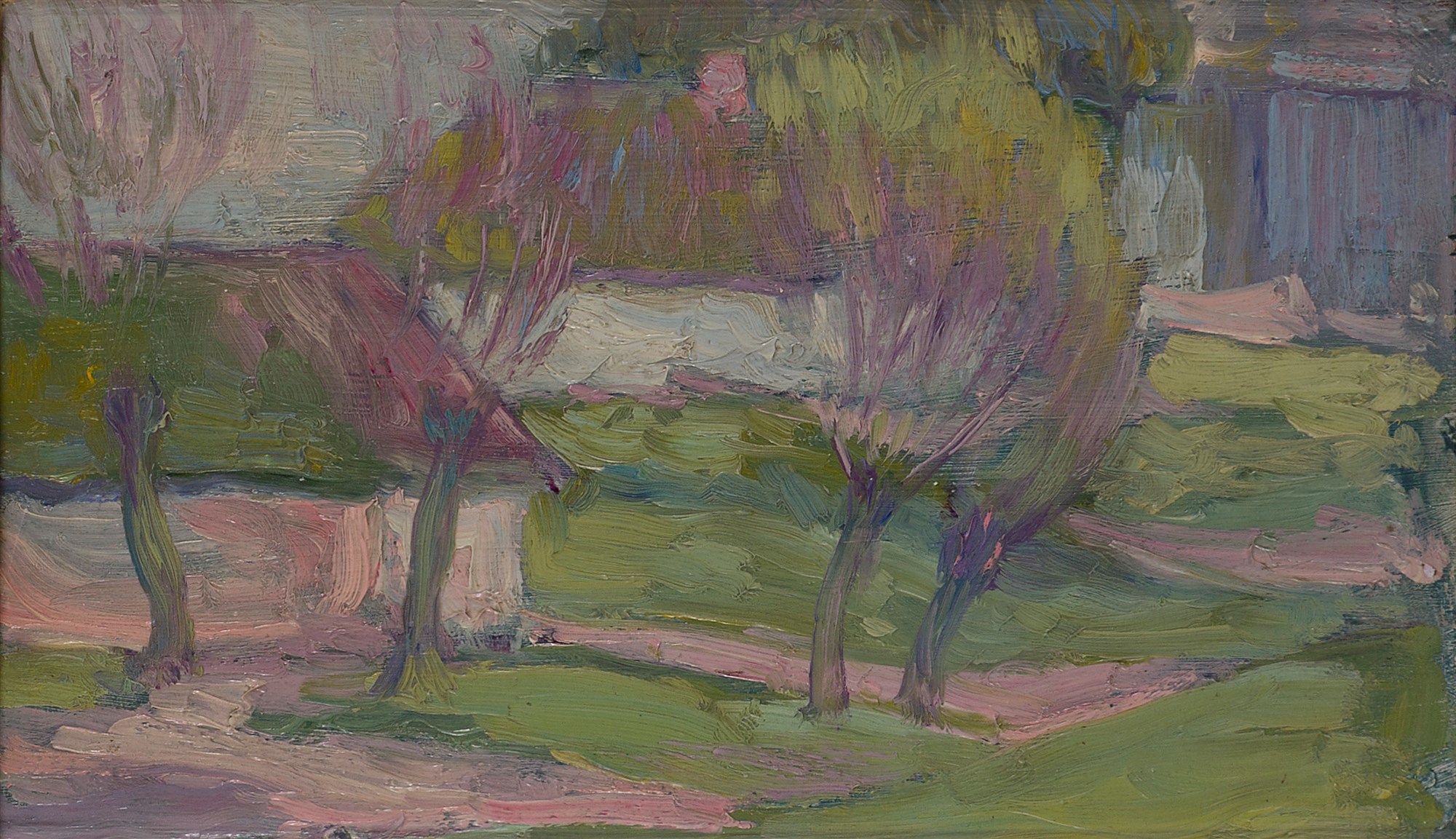 Lot 10: Robert Polhill Bevan, British 1865–1925 - Willows in Spring, Mydlow, 1907; oil on panel
Art critic Frank Rutter joined the gatherings in 1908 and went on – inspired by the Parisian Salon des Indépendants – to create the Allied Artists Association, which would assist in exhibiting work by the Camden Town Group in the following years.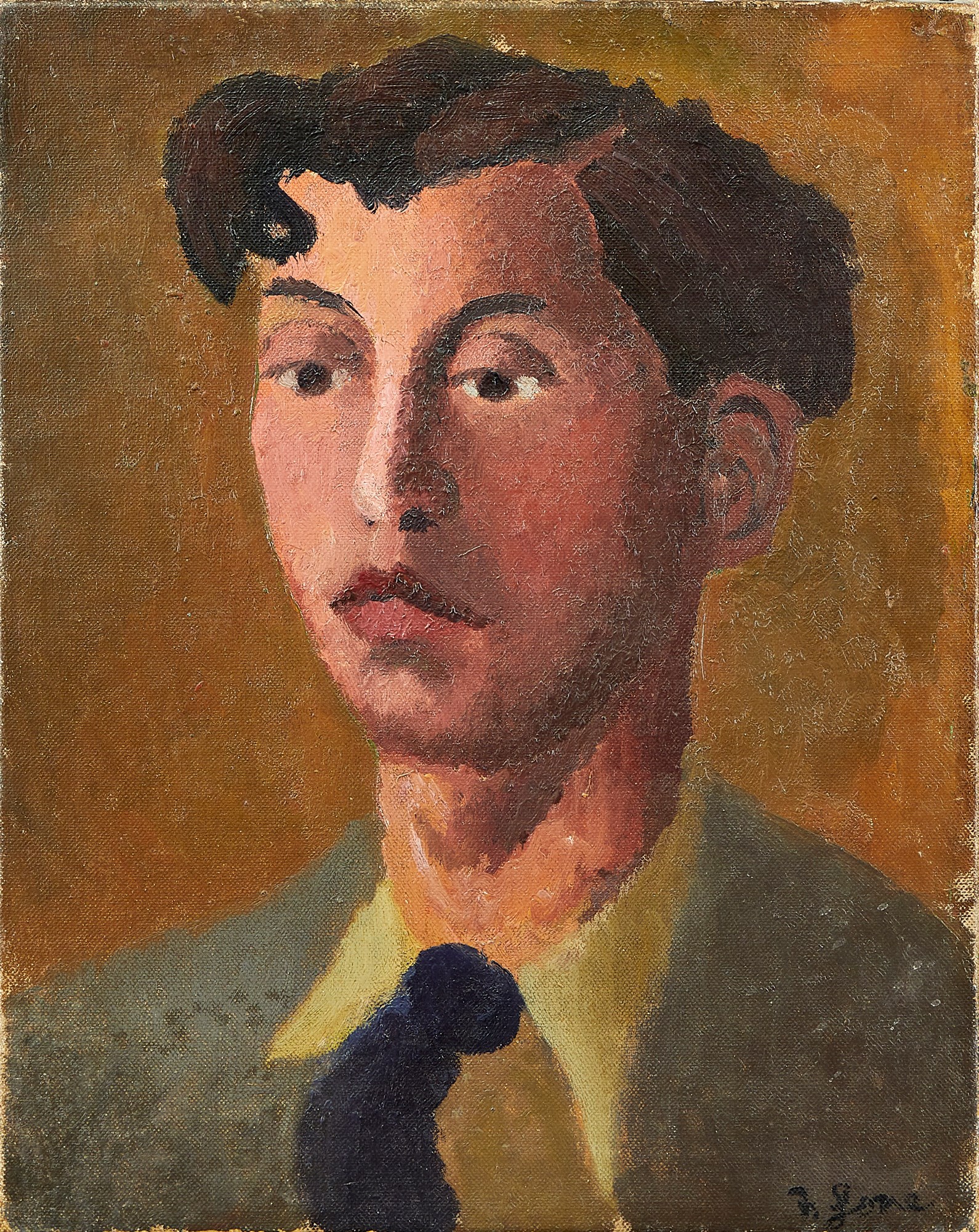 Lot 36: Frederick Gore CBE RA, British 1913-2009 - Portrait of Barry Neilson, c.1934-37; oil on canvas
The group, which was based on progressive principals of aesthetic taste, was less progressive in their attitude to sexual politics, and decided to give themselves an all-male, 16-member limit. This sale includes work by four of the members of the group: Sickert, Duncan Grant (Lot 19), Augustus John (Lot 20), and two lots from Robert Polhill Bevan (Lot 10 & Lot 11). Lot 36 is the work of Frederick Gore, son of CTG member Spencer Gore. Female artists were present in the periphery of the group, and came into the fold when the Camden Town Group disbanded and evolved into the London Group.
The Camden Town Group were inspired by the work of modern European artists like Paul Cezanne, Vincent van Gogh and Paul Gauguin, and introduced bohemian Post-Impressionist stylings to Britain. The group were more concerned with structure, technique, and aesthetic than meaning, which aligned them with the work of the Impressionists and Cezanne.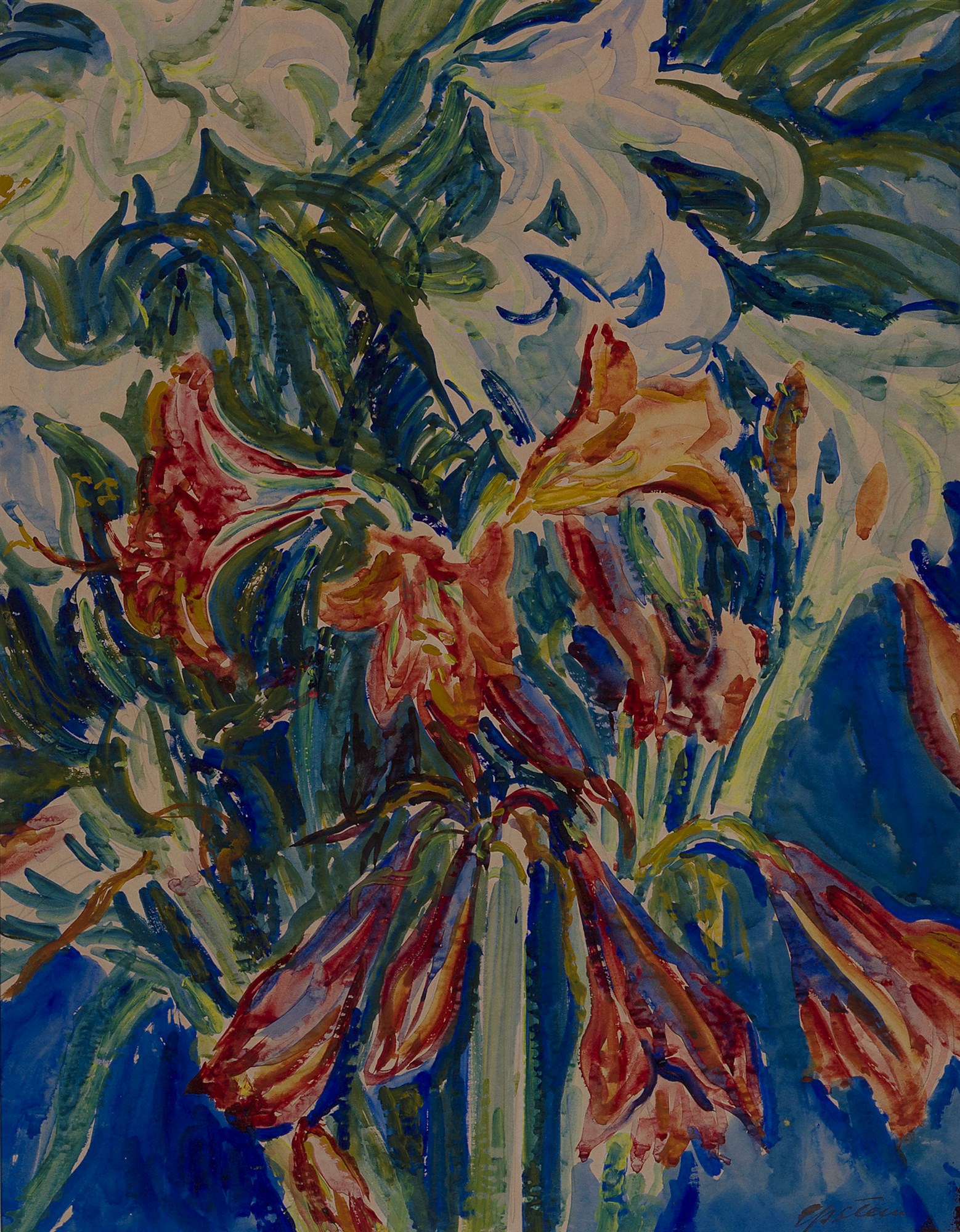 Lot 31: Sir Jacob Epstein KBE, British/American 1880-1959 – Lilies, c.1930s; watercolour on paper
The group influenced a generation of artists that followed them. The Camden Town Group paved the way for the London Group (which exists to this day) which included the artists Jacob Epstein (Lot 31) and John Nash (Lot 33). The group's passion for immortalising proletariat domestic scenes was passed to artists such as Mary Ethel Hunter (Lot 12) and Geoffrey Tibble (Lot 49). Following the First World War, the Bloomsbury Group and Vorticists thrived, along with other, more radical, avant-garde groups. The subtler palette of the Camden Town Group fell out of favour until a resurgence of interest came in the 1960s and 70s.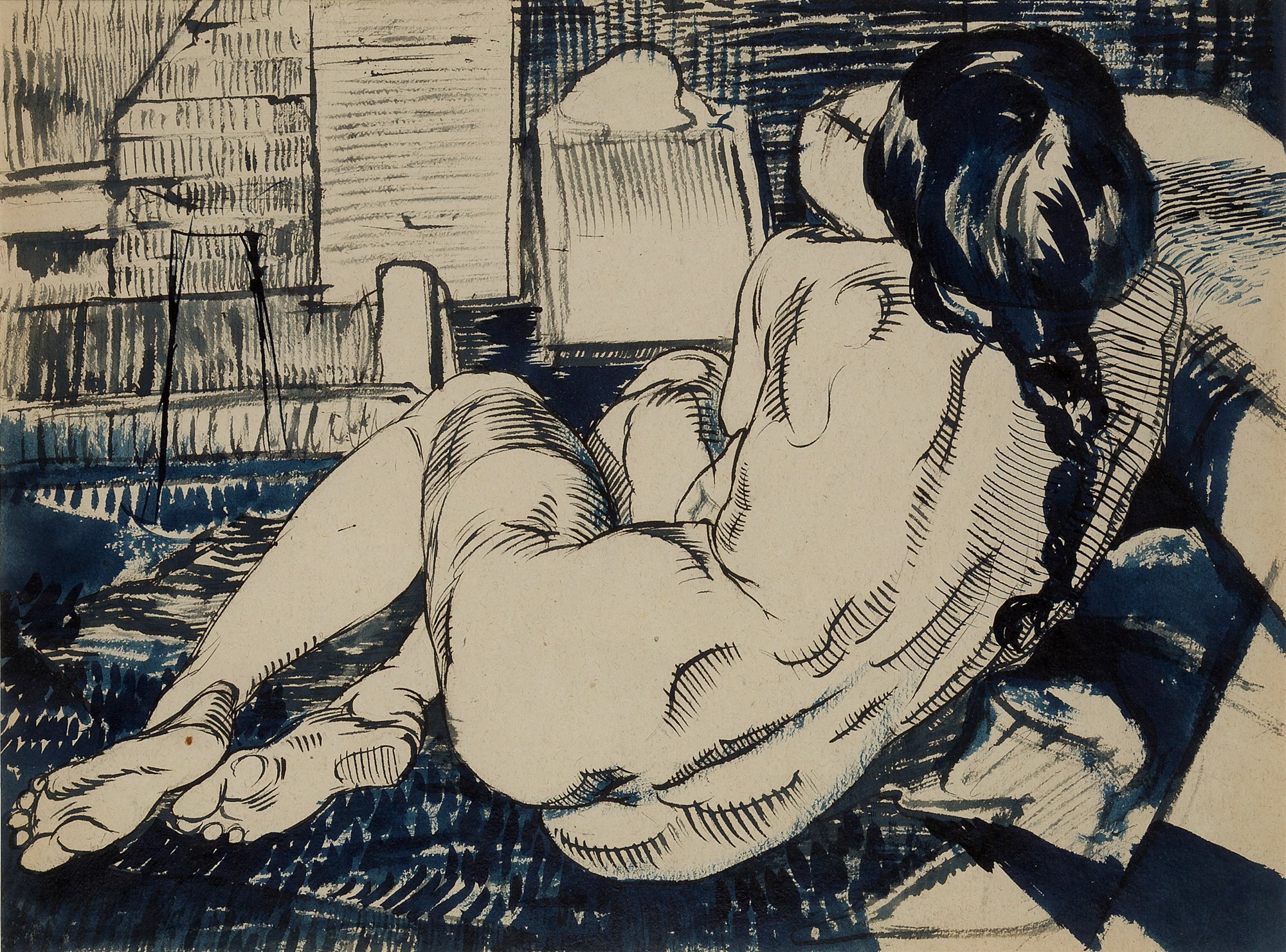 Lot 33: John Nash CBE RA, British 1893–1977 - Reclining Nude (with Nude study on the reverse); ink on paper
Famous names who have been inspired by the style and approach of the Camden Town Group include Francis Bacon, Frank Auerbach, David Hockney, John Bratby and Lucien Freud. The focus on the limited domestic sphere in the work of the Camden Town Group was appealing to artists, such as John Bratby, working after the Second World War during a boom in 'Kitchen Sink' aesthetic. It was the realist style of Walter Sickert in particular that was influential for both Bacon and Freud: side-by-side comparisons of these artists' depictions of reclining nudes next to Sickert's examples puts this influence beyond doubt. Auerbach was taught on occasion by the Camden Town Group artist David Bomberg (who had studied with Sickert) and worked throughout his career in a studio in Camden near to Sickert's.
Rosebery's upcoming Modern & Contemporary British & Irish Art sale is the perfect opportunity to bring in work by Camden Town Group artists and artists they directly inspired, into your collection.
The Modern & Contemporary British & Irish Art auction is taking place across two days on Wednesday 25th and Thursday 26th May. The second day of the sale will include the Estate of Agi Katz Founder and Director of Boundary Gallery, London. Highlights on offer from the first day of the sale include Camden Town Group artworks. Lots 299-329 are from the collection of important political cartoon editors, including Sir William Orpen, Leslie Illingworth and Sidney Herbert Sime. From the Estate of Agi Katz, a wonderful group of works by David Bomberg, Mark Gertler, Henryk Gotlib, Josef Harman and Bernard Meninsk are offered– lots 330-488.