What's it worth? Q&A with Tess O'Brien-Brioual
26/03/2020 Modern & Contemporary British Art, Prints & Multiples , News Stories & Press Release, Impressionist, Modern & Post War Art, Old Master & 19th Century Pictures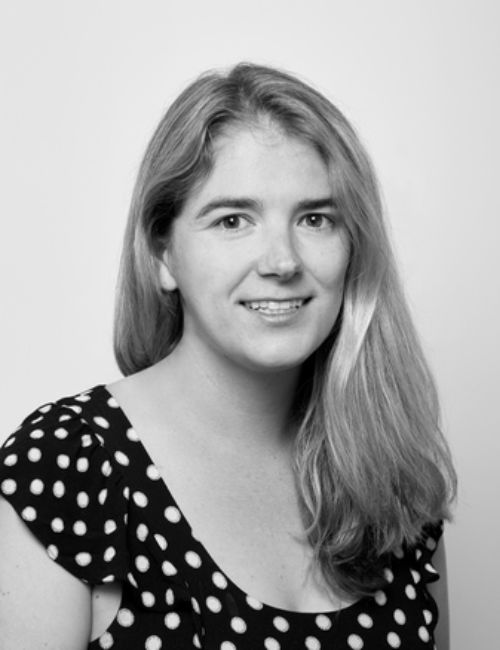 Meet Tess O'Brien-Brioual, our Head of Sale for the Impressionist, Modern, Post War & Contemporary Art department. Not only does Tess know about Impressionist, Modern, Post War and Contemporary art, but she also has a wide level of expertise across all the pictures departments, from Old Masters to Urban Art, making her one of our key pictures valuations experts.

Here we chat with Tess about how to smoothly request a valuation. 
How do I know if the art in my home is worth selling?


You never quite know; you just need to ask the right person.  I often find that when people show me a collection of pictures it is never the piece they believe to be worth anything that turns out to be worth a lot of money.  I myself have been shocked.  When I was studying in New York, I purchased a Yoshitomo Nara towel for $20 as I was off to the pool with friends (the piece was on sale).  I never actually used the towel.  When I was home in Australia visiting my parents, (my mother had put it in a pile of things for me to throw out) I re-discovered it.  Knowing that the artist has indeed increased in value I did a bit of research.  A few months later we sold the piece for £3500! I think during this period, while we are at home more than ever, it is the right time to go through your belongings and relook at things.  It could be a painting you walk past every day, or even one in your bathroom!  When your curiosity is spiked, send us the information. It is very simple to do so.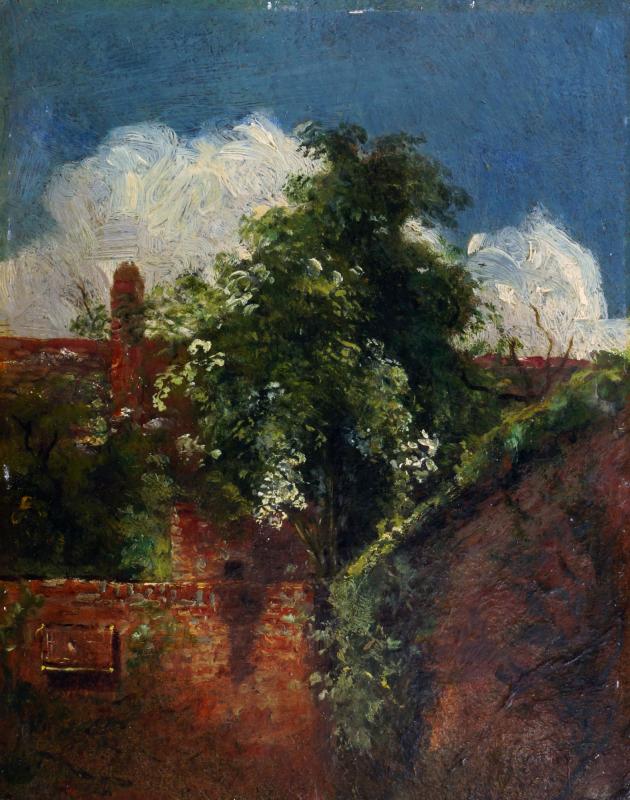 John Constable RA, British 1776-1837- View from the back of a terrace of houses, with elder tree. c.1821-2; oil on board
What is the most exciting discovery you have valued to date?

Once we had a painting valuation sent in and the vendor did not know who it was by.  We consigned the piece as an English school painting and told the vendor to let us please research this piece, it was a beautiful oil.  After some research we decided that the piece could be potentially a Constable as it resembled his pictures from near his house in Hampstead.  We contacted the Constable expert Anne Lyles that confirmed the pieces was indeed a constable. The piece hammered £381,250. ( including buyers premiun)
How do I get my art valued by a specialist?

Best thing to do is to send us pictures. Take a picture of the front and back of the painting, zoom in on any signatures or marks, and a close up of any gallery labels.  Also let us know where you got the item and any other information that you have on hand. You can send us information by emailing our client services department or fill in our simple form online. It is very easy. Then just sit back and relax and we will get back to you as soon as possible with our findings.
What makes you an expert in art?

Valuing art and antiques properly takes a lot of time, experience and research. It is a skill that I have finetuned over the years through education and work experience. After completing my BA in Art History and a MA in Art Curatorship from the University of Melbourne I have since worked for Sotheby's Australia, The National Gallery of Victoria in their library archives, Bonhams, Christie's contemporary gallery, Haunch of Venison and for a private collector and an art dealer in Paris. Since 2016 I have been working at Roseberys where I am still learning more daily. It would be impossible for one person to know everything about the art and antique world, but that is where my reaching skills come into practice.  


What kind of things add value to an artwork?
Questions that you may want to ask yourself while looking at a piece of art is, is it an important painting for the artist, is the subject desirable, was the piece ever exhibited, is the artist in vogue? The provenance is also important when coming up with the correct estimate, so where the item has come from and its story.  If the piece is from an interesting collection it can add real value. There is no real set formula, as there are a variety of variables
Once I have my art valued - what next?
Well, Rosebery's is one of the fewer smaller auction houses conducting specialist pictures sales.  We have multiple picture sales coming up in the future and we cover the following areas, Prints and multiples, Urban and Contemporary, Impressionist and Modern, Modern and Contemporary British art, Old Masters and 19th Century pieces. 
FILL IN OUR SIMPLE ONLINE VALUATION FORM HERE
LEARN ABOUT ALL OUR DEPARTMENTS
LEARN HOW TO SELL YOUR ART WITH ROSEBERYS