Watercolour of fireworks sparked a bidding battle
29/11/2019 News Stories & Press Release, Old Master & 19th Century Pictures
LONDON: Roseberys London's sale of pre-Modern pictures on November 21 achieved positive performances for mid-late 19th century British art and pre-18th century oils, particularly from the continent.
Popular British entries included an early watercolour by Walter Greaves (1846-1930) of fireworks in London's Cremorne Gardens which sparked a bidding battle before selling above estimate for £2,900. The Victorian watercolour was painted in 1859, a few years before Greaves met Whistler, the American artist he would go on to emulate for much of his career. Greaves came from a working-class background; his father, a London boatbuilder and waterman, used to ferry J. M. W. Turner across the Thames. He was poor and unrecognised for most of his life, but he became well known after a group of paintings (discovered in bad condition in a London bookshop in 1910) were exhibited as his work at the Goupil Gallery, London, in 1911 and the Cottier Gallery, New York, in 1912. [Lot 180]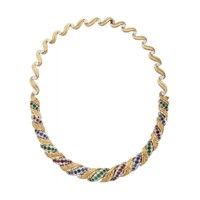 A lively and detailed 19th century composition of the Seine in Paris, purchased in c.1940-1950 by the vendor's grandfather, sold for £3,400. It was painted by the British artist James Webb (c.1825-95) who painted the bustle of industry along the Seine at the Pont Neuf around the late 1850s. To the left of the composition, washerwomen scrub and dry clothing and linen on the boats in the river, while merchants sell their wares on the quay to the right. In the background are Notre Dame's iconic bell towers.Webb was a painter of marine and landscape scenes in England, Wales, Holland and France. He exhibited at the Royal Academy between 1853 and 1888 and his works are in the collections of the Tate Gallery and the Victoria & Albert Museum. [Lot 149]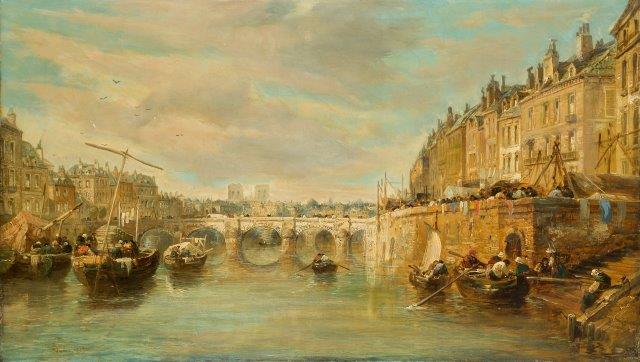 Tripling top estimate was a full-length Paul Sandby (1731-1809) watercolour of the artist's niece and daughter-in-law Harriet Mary Sandby. The small drawing, quite different from the watercolour landscapes one usually associates with Sandby, had London gallery provenance and made £1,600. [Lot 67] 
Doubling top estimate to sell for £1,800 was a typical Welsh landscape by the Birmingham-born painter Edwin Alfred Pettitt (1840-1912). The signed mid-19th century painting depicted Sunday Morning in the Vale of Neath in South Wales. [Lot 192]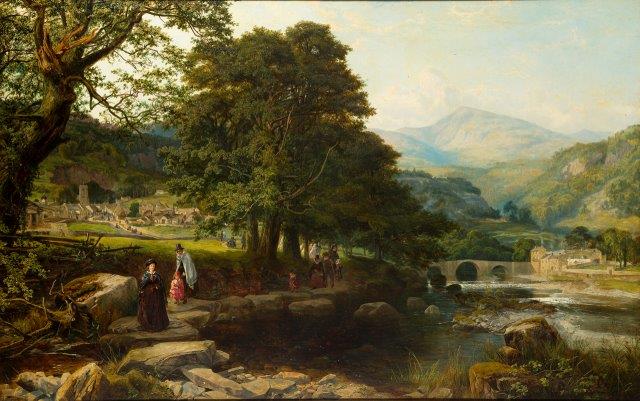 As well as British interest, demand was strong for pre-18th century oils from the continent. An accomplished Italian oil depicting a portrait of a woman holding a rose as an allegory of spring sold for £4,400. It was painted by a follower of the Florentine artist Cesare Dandini (1596-1657), who painted a series of allegory paintings - Allegory of Intelligence being among his best known. [Lot 17]
A bid of £1,500 secured a classical French oil by a Follow of Antoine Coypel (1161-1722) depicting Latona and her children, Apollo and Diana, beneath an old tree in a moonlit river landscape. [Lot 35]
A Flemish oil on panel portrait of a man quarter-length, wearing a black cap and coat from the Circle of Hans Eworth (active 1540-1573) tipped over top estimate to sell for £850. [Lot 4]
For further information please contact Peigi Mackillop
peigimackillop@roseberys.co.uk +44 (0) 20 8761 2522
If you would like to consign a work of art for inclusion of our next Old Master, 18th & 19th Century Pictures auction please click on the link below to get a complimentary valuation or contact our pictures department.