Victorian Jewellery is the highlight of upcoming auction
25/02/2021 News Stories & Press Release, Jewellery & Watches
ROSEBERYS LONDON : The first Jewellery & Watches auction of the year at Roseberys will take place on Tuesday 16 March, starting at 11am. The highly anticipated sale will include both modern and antique jewellery and watches, while boasting a wide selection of items by famous names.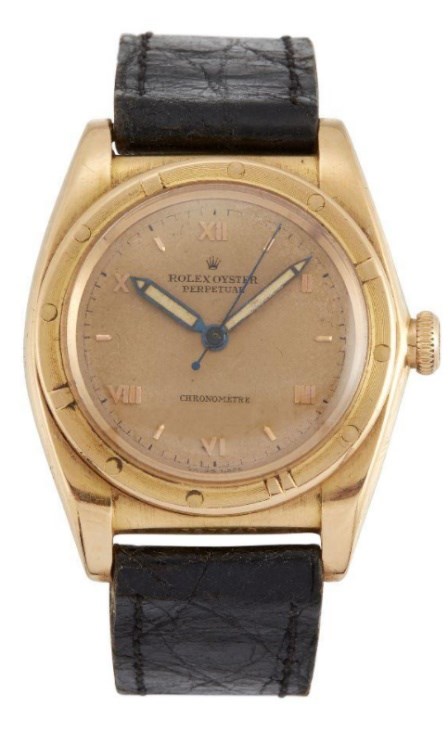 A rose gold 'Oyster Perpetual' 'Bubble back' wristwatch by Rolex Ref. 3372
Mark Bowis, Head of the Jewellery & Watches department comments 'The sale comprises of 246 lots ranging in period from Antiquity to the present day. Traditionally this sale includes a varied selection of diamond and gem rings, a very nice group of 1940's jewellery. Also featured in the sale is a selection of signed jewellery from jewel houses such as Cartier, Van Cleef & Arpels, Hermes, Zolotas, H.Stern and Gavello. Wristwatches are also represented in the sale with a selection of vintage watches including an interesting 1940s period wristwatch by Patek Philippe and a rose gold Rolex Oyster 'Bubble back' wristwatch. Furthermore, the sale also features a small collection of vintage British military wristwatches dating from the 1940s to the 1980s which includes a 'Dirty Dozen' Cyma wristwatch, a W10 by Smiths dated 1969 and W10 watch by CWC dated 1979.'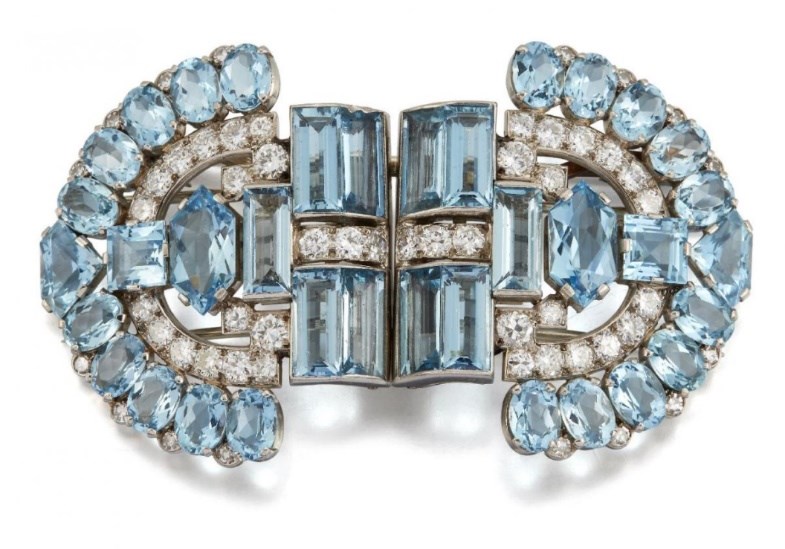 An Art Deco aquamarine and diamond double clip brooch
Offered onto the market at £2,000 – 3,000 is an Art Deco diamond and aquamarine double clip brooch. This is a lovely example of a beautiful quality brooch produced during the 1930's and is typical of the Art Deco period, with geometric model set with rectangular-cut diamonds of good strong colour, detachable from the brooch frame to form twin clips.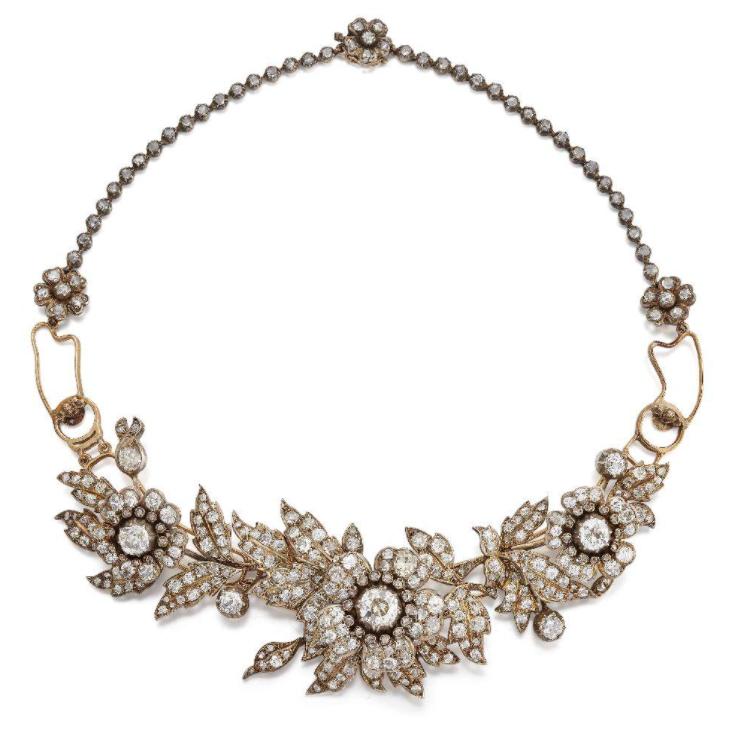 A late 19th century diamond necklace
Coming with an estimate of £5000-7000 is this beautiful Victorian diamond necklace. This is a great example of the type of high-end jewellery produced during the 1890s. Composed of three old-brilliant-cut diamond floral sprays, each with central flowerhead cluster mounted en tremblent. a method of constructing the central diamond flower head on a delicate spring to give the effect of the cluster shimmering when moved. Each spray is detachable from the necklace for optional use for wear as separate brooches. The necklace is complete with its original fitted case and fittings.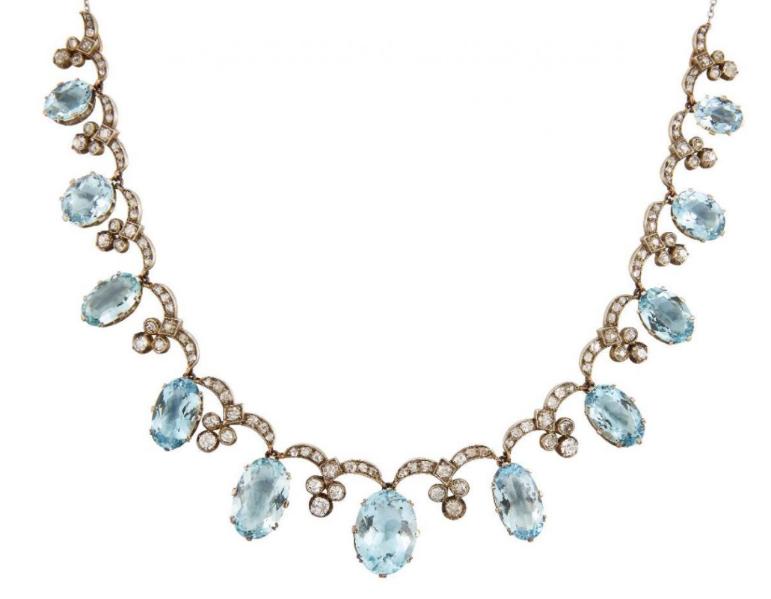 A late 19th century aquamarine and diamond necklace
Another highlight Victorian necklace within the sale is this aquamarine and diamond festoon necklace. This is a charming example of late Victorian jewellery. The aquamarines are beautifully matched and sit well in between the diamond swags. This necklace is being offered to the market at £5,000-7000.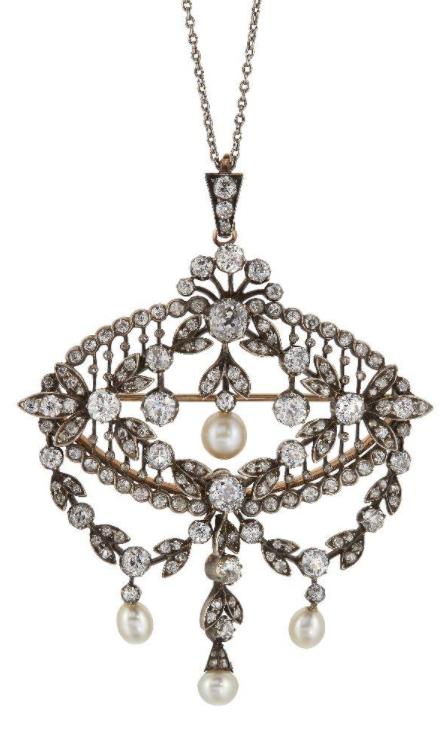 A late 19th century Belle Epoque
Rounding up the highlights of necklaces within the sale is a Belle Epoque platinum and diamond brooch and or necklace. This is a fine example of the intricate designs produced from around 1900 to 1915 and is complete with detachable brooch fitting and platinum neckchain. It comes in its original fitted case. This lot is being offered onto the market at £1500-2000.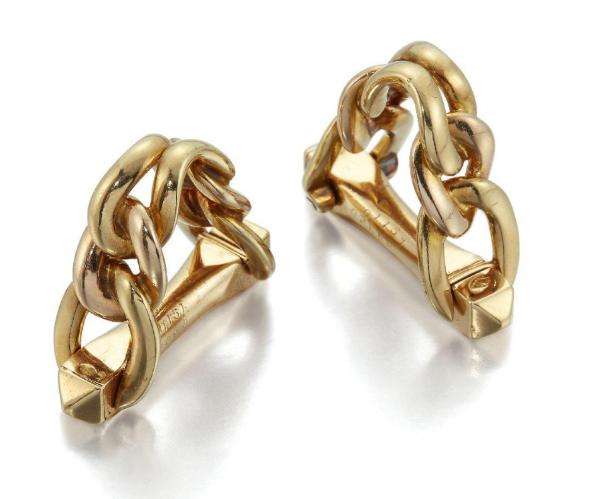 A pair of cufflinks by Cartier
A fine pair of cufflinks by Cartier are on offer within the auction with an estimate of £1,000 – 1,500. These are the classic stirrup and chain design that never seem to date. They are very robustly made and with good clear marks.  Cartier is certainly one of the most well-known and internationally beloved jewellers in the world among clients both existing and aspirational.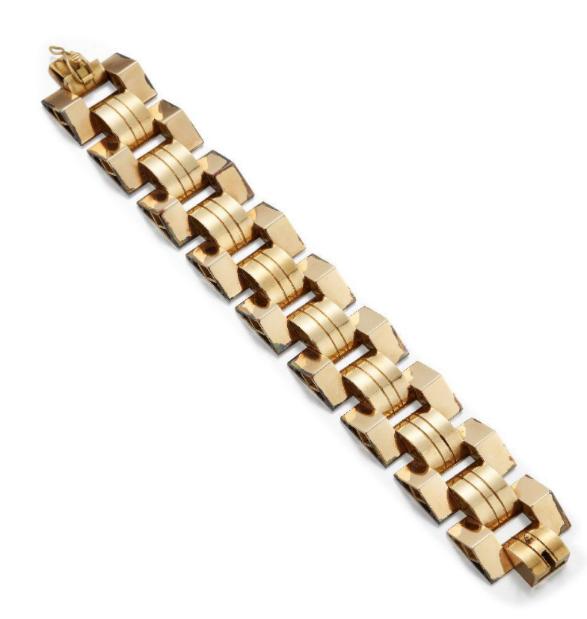 A Retro gold bracelet, of 'tank track' design, c. 1940
Lot 150 is a 1940s gold 'Tank Track' bracelet. This is a textbook example of 40s or retro jewellery. The tank track design is inspired by the wheel tracks from the tanks which were used so heavily during the war. This is both a highly collectable and wearable item, which is very on trend at the moment. It is estimated to make £1800-2000 at auction.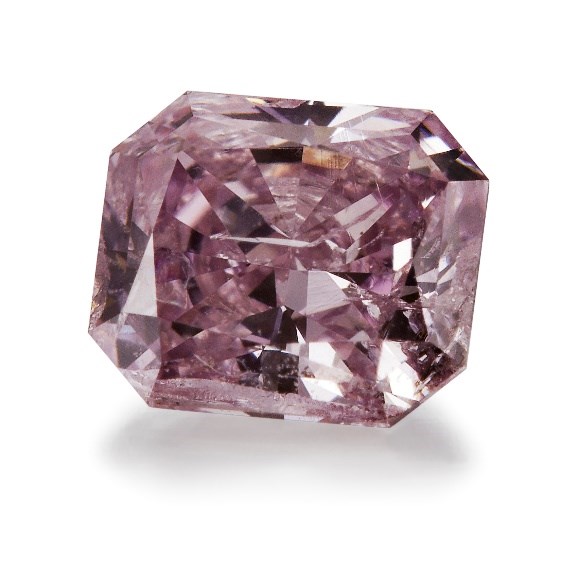 An unmounted fancy intense purplish pink diamond
An unmounted fancy intense purplish pink diamond is on the market for £3,000 – 5,000. The cut-cornered rectangular modified brilliant-cut diamond weighs 0.26 carats. It comes accompanied by report from the Gemological Institute of America, GIA.
 -Ends-


Jewellery & Watches: Live online only auction 

Tuesday 16 March, 11am   
View the fully illustrated catalogue here 
 
Due to current restrictions, we are not sure if it will be possible to hold a public view until we receive further government announcements.
We offer video viewing and extra images.

Please contact jewellery@roseberys.co.uk for condition reports and further information.