Unsurpassed Freemasonry memorabilia
28/01/2018 News Stories & Press Release, Single Owner Collections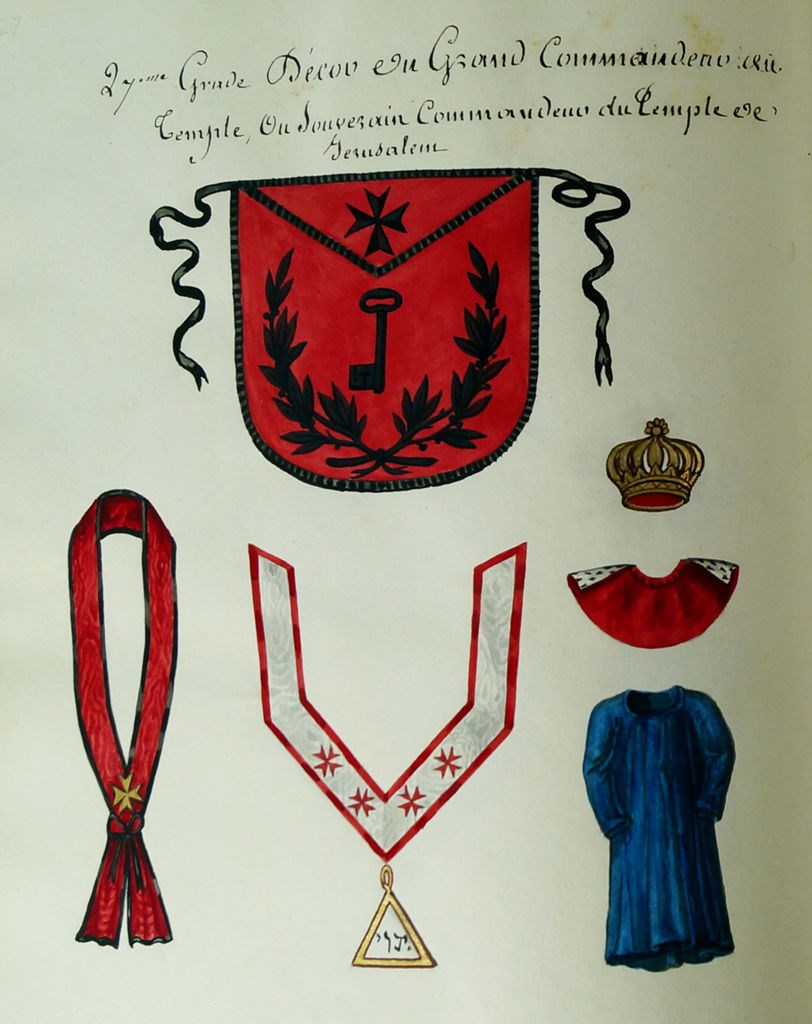 Roseberys' quarterly fine art auction in March will feature an extraordinary single-owner collection.  It belonged to the late Albert Nice and is widely regarded as the pre-eminent private collection of masonic items in the world.  This will go under the hammer on Tuesday 18 March.

Albert Nice (1898-1969) was a chemist and dental surgeon as well as a passionate freemason and supporter of masonic charities.  He joined Globe Lodge Number 23 in 1925, became Grand Steward in 1935, rising to the position of Past Grand Deacon in 1964.

He was a member of other lodges including The Quatuour Coronati Lodge 2076, dedicated to masonic research. This seems fitting as he was a devoted collector of masonic items from jewels to books, engravings to ceramics and glass.

His research interests extended to documenting the history of earlier lodges and his notes on this comprise a tome of several hundred pages which is included in the auction with an estimte of £100-£200.

He was an active member of a number of the higher orders in masonry including the Knights Templar Priests, The Grand Council of Royal and Select Masters and The Order of the Secret Monitor.

Mr Nice's collection includes a first edition of 'The Constitutions of the Free-Masons' by James Anderson, published in 1723 and with contemporary full calf binding.  With an engraved frontispiece, this was the first official publication of freemasonry, laying out all the rules and regulations.  Estimate: £500-£800
It was customary in many lodges to pass around a snuffbox after the toast to the Queen and the Craft.  This 19th century mahogany inlaid snuffbox decorated with masonic symbols is one of more than 100 in the auction with estimates up to £3,000.  This one is estimated at £150-£250.

The auction will also feature the largest collection of 18th and 19th century masonic jewels ever to come onto the market including the examples pictured below.  Pictured top is a silver and paste Thomas Harper Globe Lodge 25 (now 23) square and compass.  Pictured left and right respectively are two Royal Arch breast jewels with openwork masonic symbols, dated London 1814 and 1821, the one on the right with a paste border.  Each jewel is estimated at £300-£500.

A fine range of masonic ceramics will also go under the hammer on 18 March.  For example, this large 18th century pearlware masonic jug, c.1792, decorated with masonic symbols and inscribed "A heart that conceals and the tongue that never reveals, Royal Grove Lodge No 240, presented by Brother Nathaniel Jenkinson, 1792."  Estimate £200-£300.
Amongst the wide variety of memorabilia in the auction is this early 19th century album of original watercolours of French masonic memorabilia of the 33 degrees of Scottish Rite of Free Masonry.  A sample page, pictured below, shows the regalia is a lot more elaborate than English examples of the period.  Estimate: £400-£600.

Roseberys is welcoming additional consignments of freemasonry memorabilia for this auction until 21 February.

The catalogue will be online on 7 March.