The story behind the Indian painting collecting duo William & Mildred Archer
10/03/2022 News Stories & Press Release, Islamic & Indian Art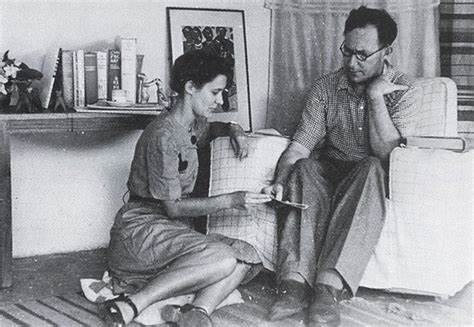 William and Mildred Archer at their home in Dumka in Bihar, India in 1943
On offer in Roseberys upcoming Antiquities, Islamic, and Indian Art auction on Friday 1 April are eight Indian paintings from the Private Collection of William and Mildred Archer.
William and Mildred Archer are considered to be pioneers in the scholarship of Indian painting, establishing reputations as two of the most prominent authorities on Indian art in twentieth-century Britain.
William (1907-1979) and Mildred Archer (1911-2005) met through Mildred's brother while William was at Cambridge. After a year of studying Hindi at the School of Oriental and African Studies in London, having successfully applied to join the Indian Civil Service in 1931, William left for the Eastern India state of Orissa. The pair were married in 1934 and were then posted to the region of Bihar in North East India. William published translations of poetry while Mildred studied Hindi. William was later appointed to the position of Deputy Commissioner and District Magistrate in Patna and Dumka. After Independence, due to his knowledge of tribal societies, he was appointed by the Indian government to the Uplands and the Naga tribes.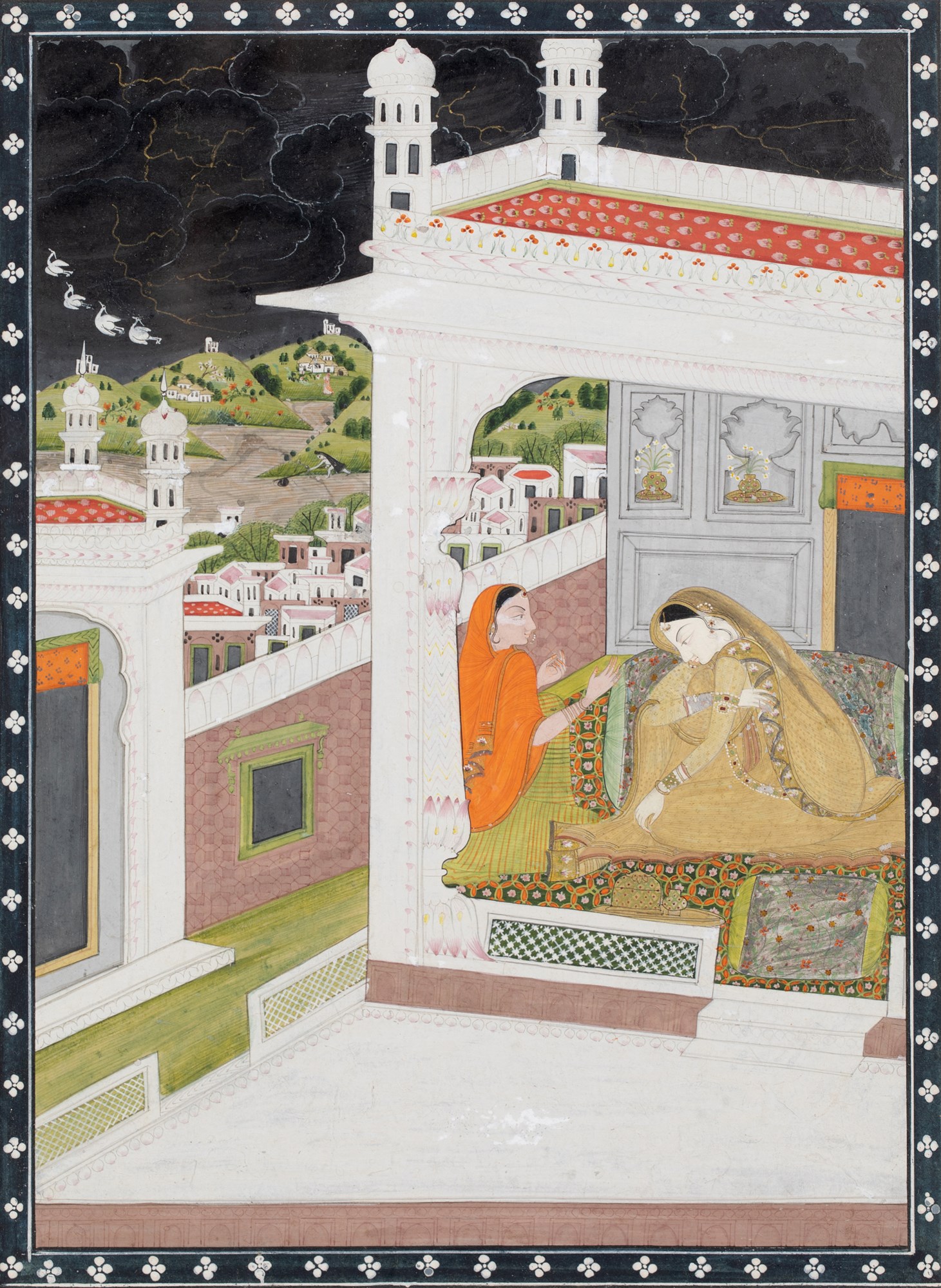 Lot 156 : A Lonely Lady, Garhwal or Sirmir (Nahan), circa 1830
Following their return to England after WWII, William was appointed 'Keeper of Indian Art' at the Victoria and Albert Museum, where he focused his attentions on Indian miniature painting in which the museum's collections were particularly strong. His work concentrated on separating the various schools of painting in the Punjab Hills and led him to numerous study trips to the region, visiting the collections of royal families. In 1954 William was asked to catalogue the Indian miniatures of the India Office Library, a job which he shortly handed over to Mildred, who became Curator of Prints and Drawings and whose subsequent publications on the collections spanned 25 years. She worked extensively on the then little known field of "Company School" paintings and is credited as the pioneering scholar in this subject.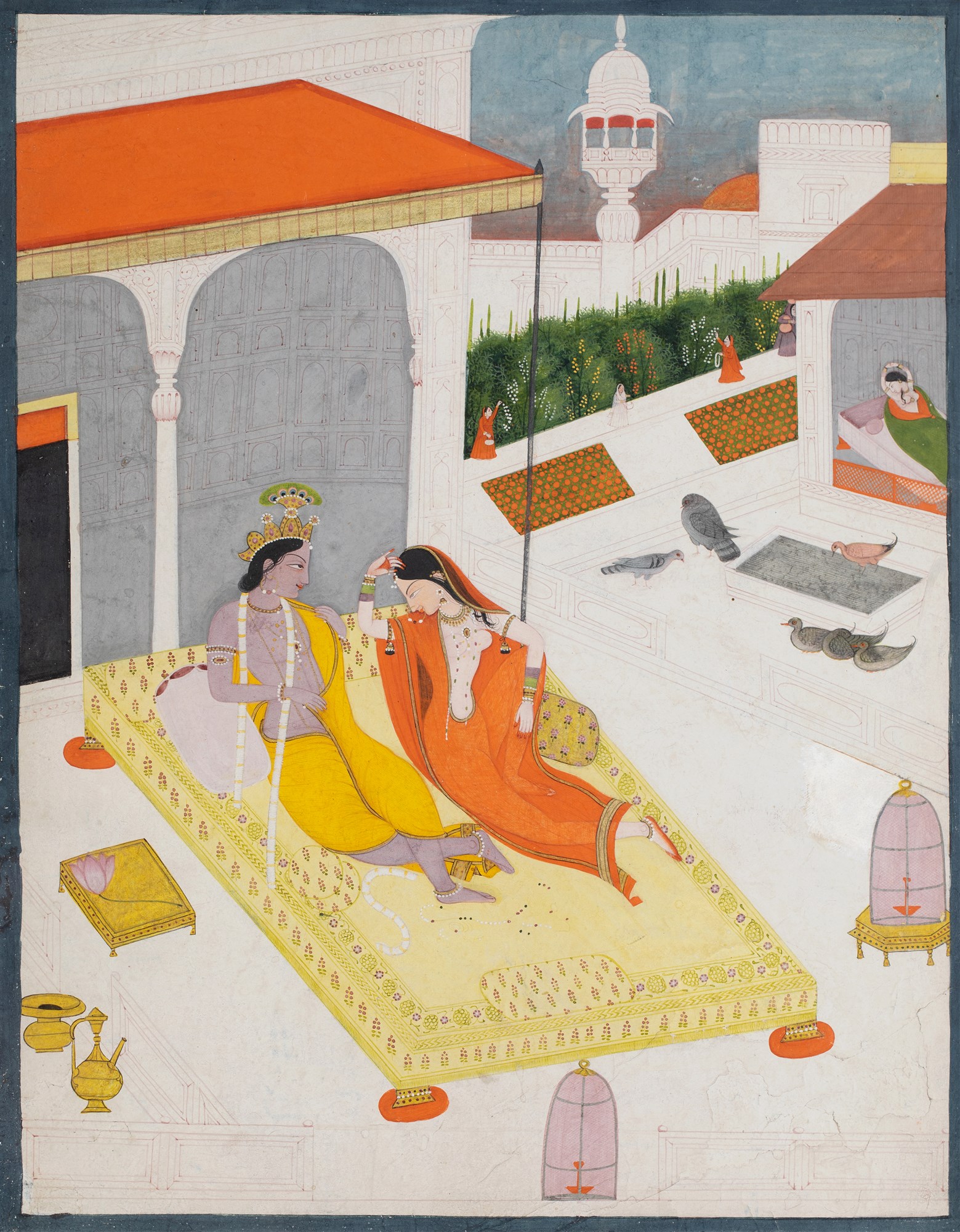 Lot 158: Radha and Krishna on a bed, Garhwal, 1800-1820
The Archers work and devotion to the field of Indian paintings was not just academic, they were also involved in the social events and artistic scene of contemporary Indian painting and were active with artists such as Jamini Roy and Rabindranath Tagore. They also started to form their own collection, buying paintings from series which are now held in museums worldwide, such as the early Mewar Bhagavata Purana paintings.
In 1969 Giles Eyre, a personal friend of the Archers, opened a gallery in Duke Street St James's to specialise in selling Company painting and British paintings of India. The main auction houses began to hold sales of this work and Mildred was often asked for help over identification.
When the American art historian Stuart Cary Welch of the Fogg Art Museum curated a company painting exhibition entitled Room for Wonder in New York in 1978 it was dedicated to Bill and Mildred Archer. In the introduction he wrote "without the generous assistance and encouragement of both Archers I should not have dared venture into what I consider their territory".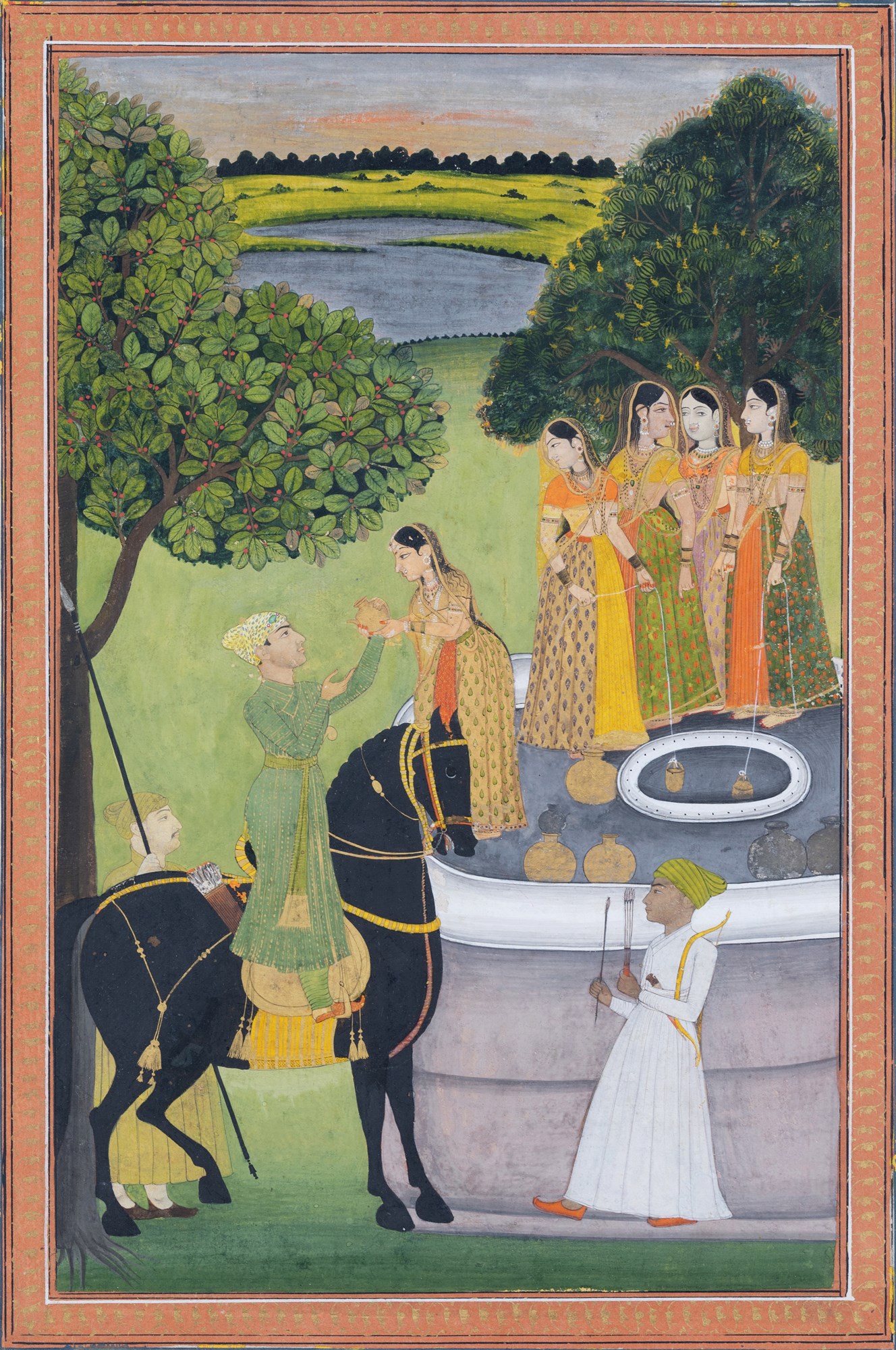 Lot 159: A Prince offered a drink at the well, Murshidabad or Oudh, circa 1760
The present collection offered for sale are representative of William Archer's greatest passion, paintings from Pahari schools. Although he was known as the author of many books on Indian miniatures, it is the two-volume Indian Paintings from the Punjab Hills published in 1973 which was arguably his greatest work and remains one of the most thorough resource on the subject.
Many of the works feature in one or more of the many publications on Indian painting that William and Mildred wrote demonstrating the marriage between their personal and professional love of Indian Painting.
The paintings in the private collection of William and Mildred Archer were for 10 years on loan to the Bristol City Museum and Art Gallery before the successful sale of 33 of them in Christie's 23 September, 2005. Some 15 years later, Roseberys are pleased to present a further eight paintings from the collection.  

You can find all the paintings on offer within the upcoming sale here. 
-Ends-
Antiquities, Islamic & Indian Arts
Friday 1 April, 10:30am

View the fully illustrated catalogue here
Viewing Times
Saturday 26 March : 10.00am – 2.00pm
Monday 28 March: 9.30am – 5.00pm
Tuesday 29 March: 9.30am – 5.00pm
Wednesday 30 March: 9.30am – 5.00pm
Thursday 31 March: 9.30am – 5.00pm

Please contact islamic@roseberys.co.uk for condition reports and further information.