The Story Behind Picasso's Ceramics
16/08/2021 Prints & Multiples , News Stories & Press Release, Impressionist, Modern & Post War Art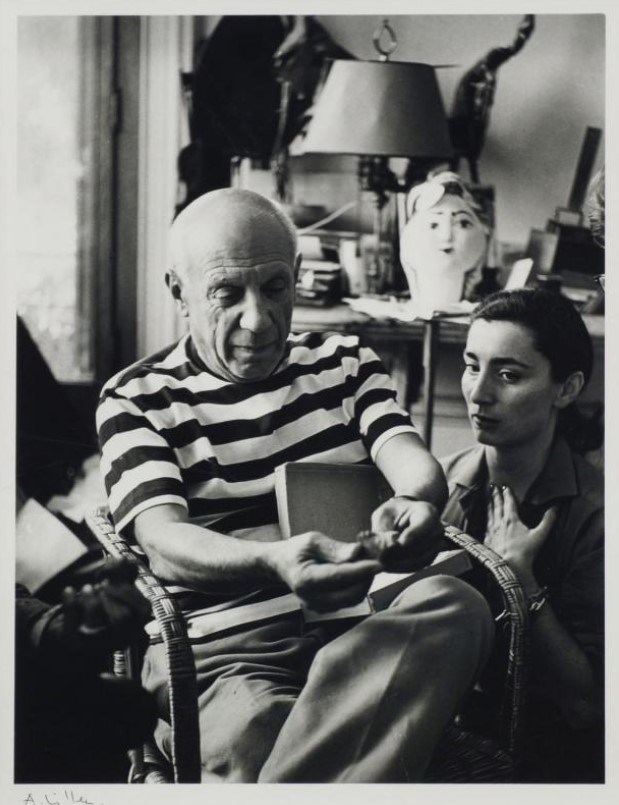 Andre Villers, French 1930-2016- ''Pablo Picasso and Jacqueline'', c.1960; gelatin silver print, printed later c.1989 sold within Roseberys Modern & Contemporary Prints, Photography And Multiples Auction on 11/06/2016 for £425
Spanish artist, Pablo Picasso is regarded as one of the most influential figures in art of the 20th century. His wide oeuvre of work spanned many creative fields. During his lifetime, 1881–1973, he was a painter, sculptor, printmaker, ceramicist and theatre designer.

At Roseberys, we have sold many of his works, produced using his many talents, from paintings to sculpture.
Here we focus on the story behind his ceramics, of which he designed 633 different editions between 1947 and 1971.  
Picasso had great artistic talent from a young age. He helped found the Cubist Movement, which went on to revolutionise European painting and sculpture. Picasso often changed his style to reflect the many cultural changes both he and the world were experiencing throughout his lifetime. Before World War I, his work consisted of Cubism, which looked at the deconstruction and reconstruction of subjects within an artwork. After the War, people had experienced enough deconstruction or destruction and Picasso's work changed to reflect that, becoming more surrealist in nature. It wasn't until he was over the age of 60 that he became interested in and started to produce ceramic works.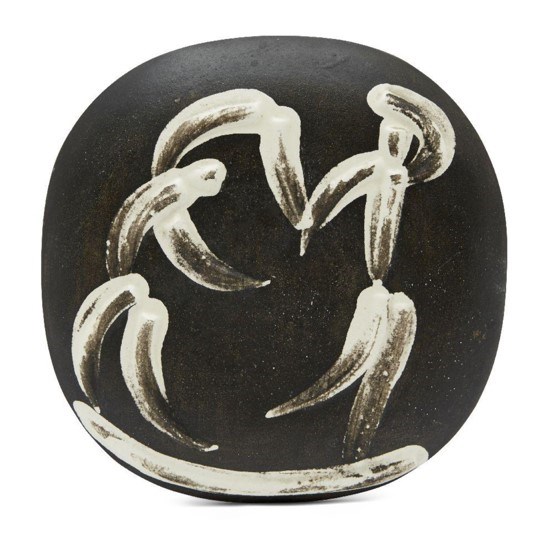 Pablo Picasso, Spanish 1881-1973- Danseurs [A.R. 388], 1956 sold at Roseberys for £3,250 in the Modern & Contemporary Prints & Multiples sale on the 07/07/2021.
Picasso spent his summers on the Cote d'Azur in France. In 1946 he went to Vallauris where he attended the annual pottery exhibition. Around this time, he was introduced to Suzanne and Georges Ramié, the owners of the Madoura Works, which he was particularly impressed by. The work Picasso witnessed at Madoura lit a fire in the artist, and he partnered with the Ramiés to begin producing his own ceramics. They allowed him to produce ceramics within their workshop and gave him access to all the resources he would need to create his own ceramic works. In exchange they would produce and distribute Picasso's ceramic works, ushering in one of the most prolific periods of his career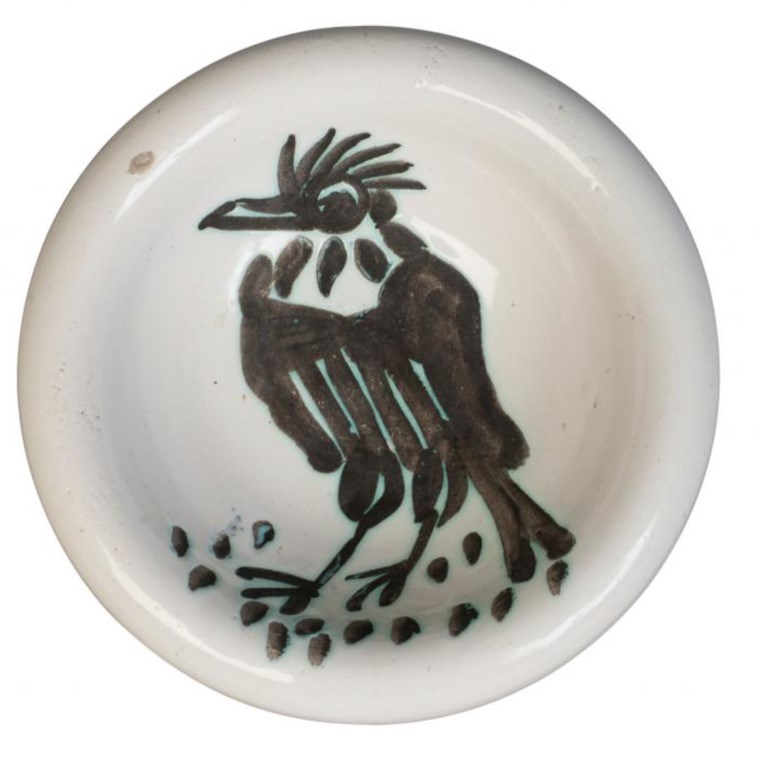 Pablo Picasso (1881-1973), a Madoura Pottery bowl c. 1950's, impressed and painted marks to base A white earthenware 'Oiseau a la huppe' bowl 14.5 cm diameter (ARR) sold at Roseberys for £1,875 in the 20th Century Art & Design on the 26/06/2018.
Picasso went on to create many ceramic pieces over the next 25 years in partnership with Madoura. He also met his second wife at Madoura, Jacqueline Roque in 1953, whom he married in 1961. His ceramic work initially started as a summer respite, a relaxing hobby to do whilst resting from the demands of painting. At first the pieces he produced were utilitarian in nature, objects such as plates and bowls. As he progressed in working with ceramics, Picasso's designs became more ambitious and artistic in their construction. Picasso started to create vessels, such as pitchers and vases and he would construct the ceramics to form the animal they depicted. Picassos subjects were playful and creative, and included creatures from Greek mythology and a wide range of animal shapes and facial motifs. It is said that Picasso saw himself as the Minotaur and that is why it can be seen in so many of his ceramics and paintings.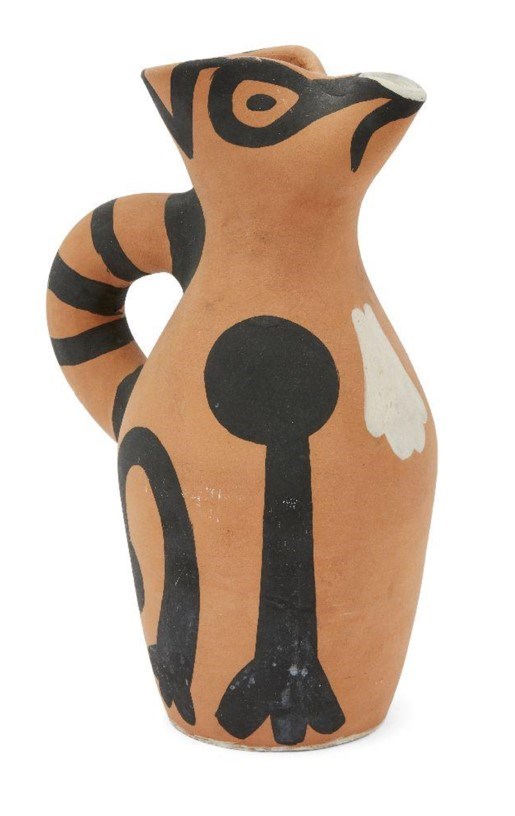 Pablo Picasso, Spanish 1881-1973-Pichet Yan (A.R. 140), 1952; terracotta jug with black glaze, stamped Madoura Plein Feu and Edition Picasso to base, from the edition of 400, 25cm high (ARR) Sold at Roseberys for £5,500 in the Modern & Contemporary Prints & Multiples  Sale on the 07/07/2021.
Picasso, like in his paintings, explored many different techniques when working with ceramics. He used paint and experimented with form and engraving on the surface of the clay. Picasso eventually settled on two techniques when it came to the production of his ceramics. The first being the arduous process of replication of an original object by hand, matching the shape and decoration as closely as possible. The second method was the creation of original pieces in dry clay moulds, which would allow a design to be transferred onto fresh clay – works that use this method are marked Empreinte originale de Picasso. The ceramics produced by Picasso feature a stamp or marking, which can be located on the underside of the piece or the reverse, and sometimes within the work itself. Some editions also feature their edition number
Pablo Picasso, Spanish 1881-1973, A Madoura pottery plaque, 'Picador' sold for £1,812 at Roseberys on the 22/03/2016
Picasso produced over 3,500 designs, including plates, vases, pitchers and tiles. Sometimes a bull fighting scene or an owl, goat or fish plate, or a portrait of a muse. Each work will fit in differently depending on its surroundings - his range of designs allowed there to be pieces for every situation, in a wide-range of interiors, depending on its shape or colour.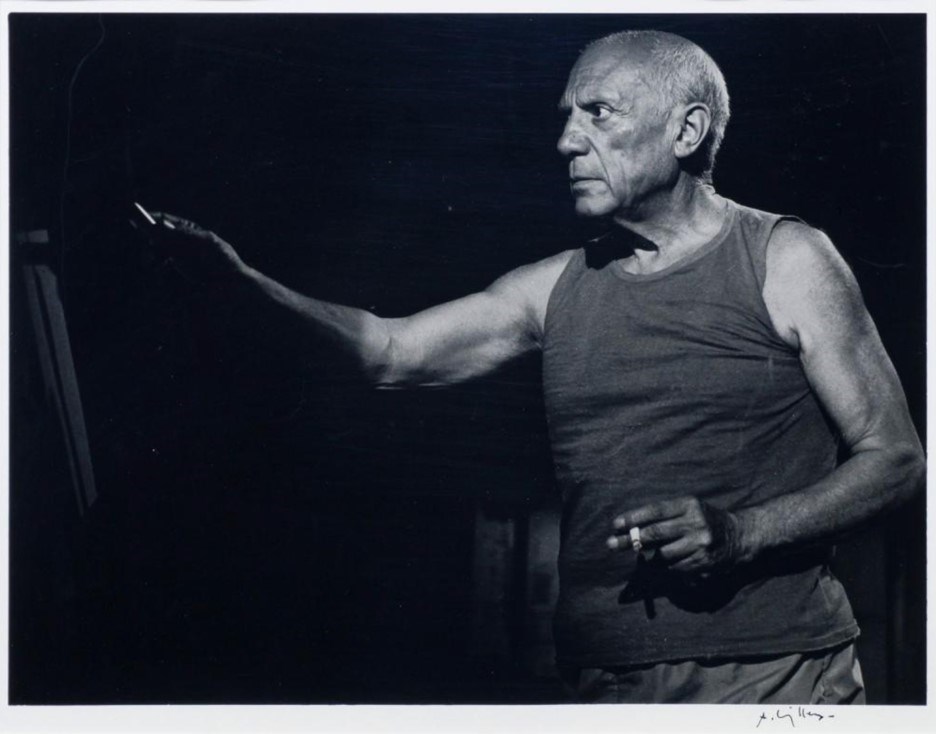 Andre Villers, French 1930-2016- ''Pablo Picasso pendant le tournage du film Le Mystère Picasso. Nice'' c.1955 sold for £1,312 at Roseberys in the Modern & Contemporary Prints, Photography And Multiples Auction on the 11/06/2016.
Picasso designed many different ceramic editions in his time with Madoura, because he intended his ceramic works to be more accessible to the general population. His ceramic works are popular within the art market as they are often entered onto the market at more accessible price points than his paintings and other works. In the past 20 years the revenue generated by Picasso ceramics has risen remarkably, in 2004 they generated at auction 3 million dollars worldwide. In 2011 that number had risen to 22 million dollars. This shows continual growth in the demand and value of Picasso ceramics. The most expensive ceramic lot sold in 2021 for a hammer price of £260,000 at Sotheby's and his most expensive ceramic lot ever made was £1,500,000 in 2018 at Christie's.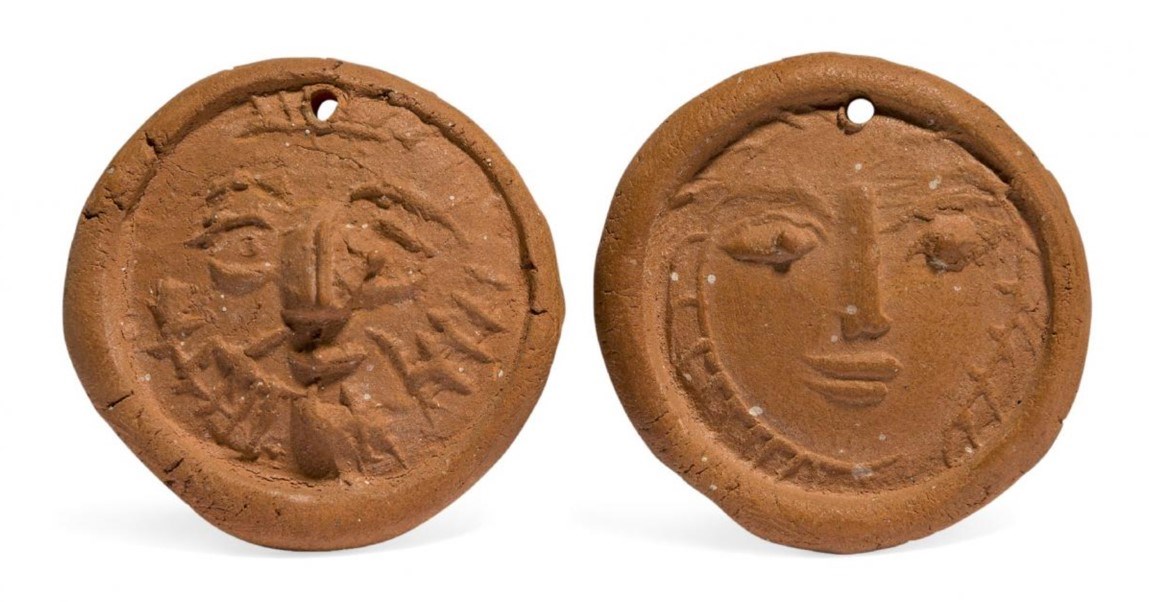 Pablo Picasso, Spanish 1881-1973- Homme Barbu & Visage, circa 1949; two medallions, each stamped Madoura Empreinte Originale de Picasso on the reverse sold at Roseberys for £6,000 in the Impressionist & Modern Art on the 26/05/2021.
As one of the most famous artists of his time it is clear to see why ceramics by Picasso do so well in the market as it gives fans of his work the opportunity to own something by Picasso at attainable prices. Here at Roseberys we are fortunate so have sold many ceramic pieces by Picasso. All pieces of Picasso ceramics sold at Roseberys have attained great prices.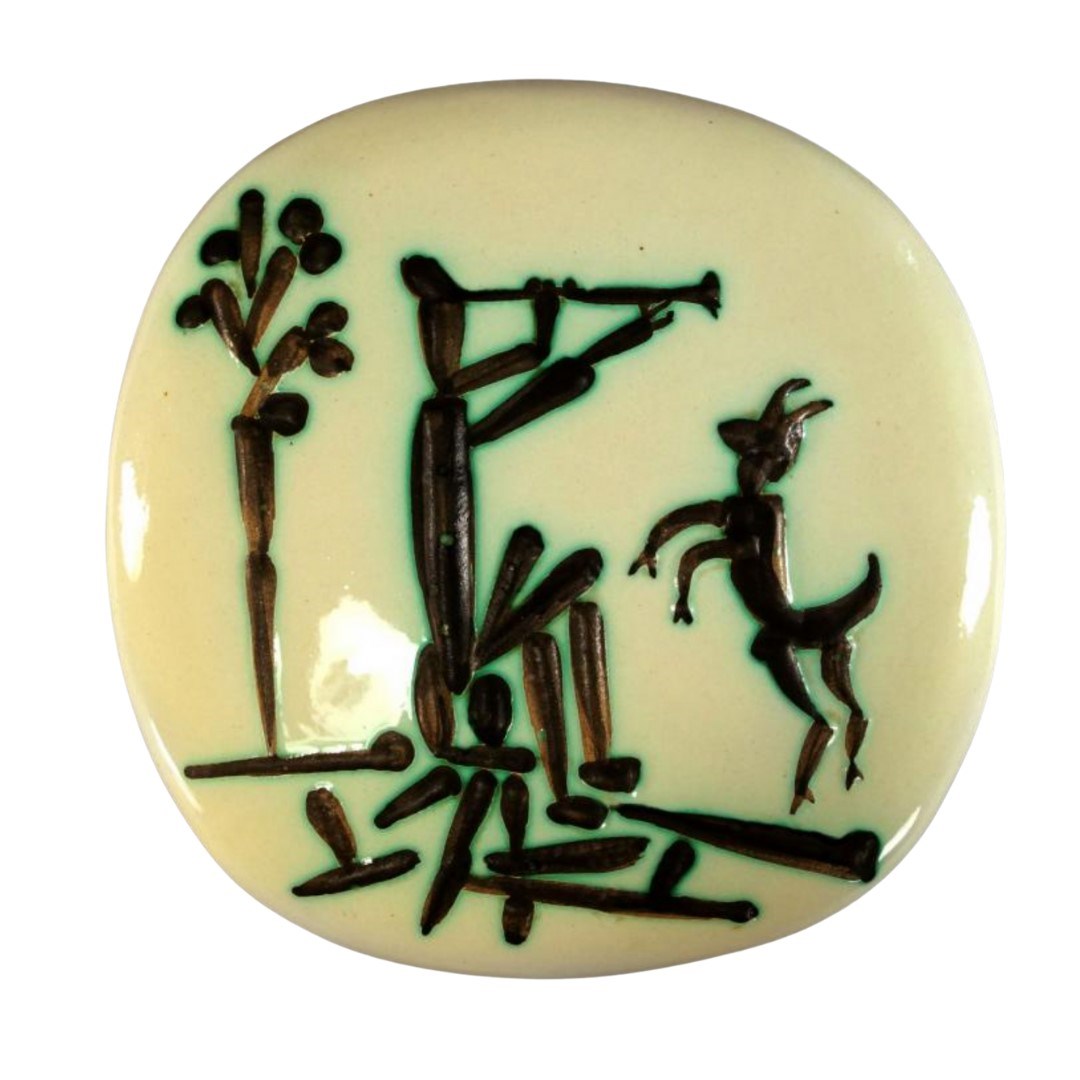 Pablo Picasso, Spanish 1881-1973, A Madoura pottery plaque, 'Joueur de Flute et Chevre', (Ramie 382), partially glazed, conceived in 1956 and executed in a limited edition of 450 sold at Roseberys for £3,375 on the22/03/16
If you have any ceramic works by Picasso, please click here for a complimentary valuation.