The Robert Heller Collection at Roseberys London
28/08/2019 Modern & Contemporary British Art
Modern & Contemporary British Art
The Robert Heller Collection at Roseberys London
September 24, 2019
 
"Generous of spirit, throughout his working life he was always ready to back talented youngsters, whether journalists or artists…"
Guardian
LONDON: Roseberys London is delighted to offer the art collection of the late Robert Heller (1932-2012) as part of its Modern & Contemporary British Art auction on September 24. Spread across 130 lots, this outstanding collection reflects Heller's love and championing of British contemporary art, offering a diverse array of mixed media works by leading artists such as Peter Howson, Clive Barker and husband and wife duo Boyd & Evans.  
Robert Heller, known as Bob, was a man of wide-ranging interests and talents. He was an accomplished journalist, management consultant, businessman, and author in addition to his passionate study and collecting of contemporary art. Born in 1932 in north London, Heller read History at Cambridge before beginning his journalistic career with the Financial Times in 1955, and later The Observer. In 1966 he was recruited to join Haymarket Publishing's new venture, the magazine Management Today. Under his guidance as founding editor, it was a major success.  Aside from his career in journalism and business, Heller was also passionately interested in contemporary art. He began collecting art and acting as a patron of the arts early in his adult life but became even more deeply involved in the art world when he met emerging London gallerist Angela Flowers in 1970. At the time, she was showing the artist Tom Phillips, in whom Heller had taken an interest. Heller became a director of Flowers Gallery in 1971 and backed the business's ambitious expansion project as it evolved into what is now an international trio of contemporary art galleries. Heller and Flowers married in 2003. Heller was a discerning collector with a keen eye, a strong aesthetic sense, and a sense of humour, evident in the works offered in this sale, all of which have provenance to the Flowers Gallery. He also took great academic and personal interest in the artists whose work he collected.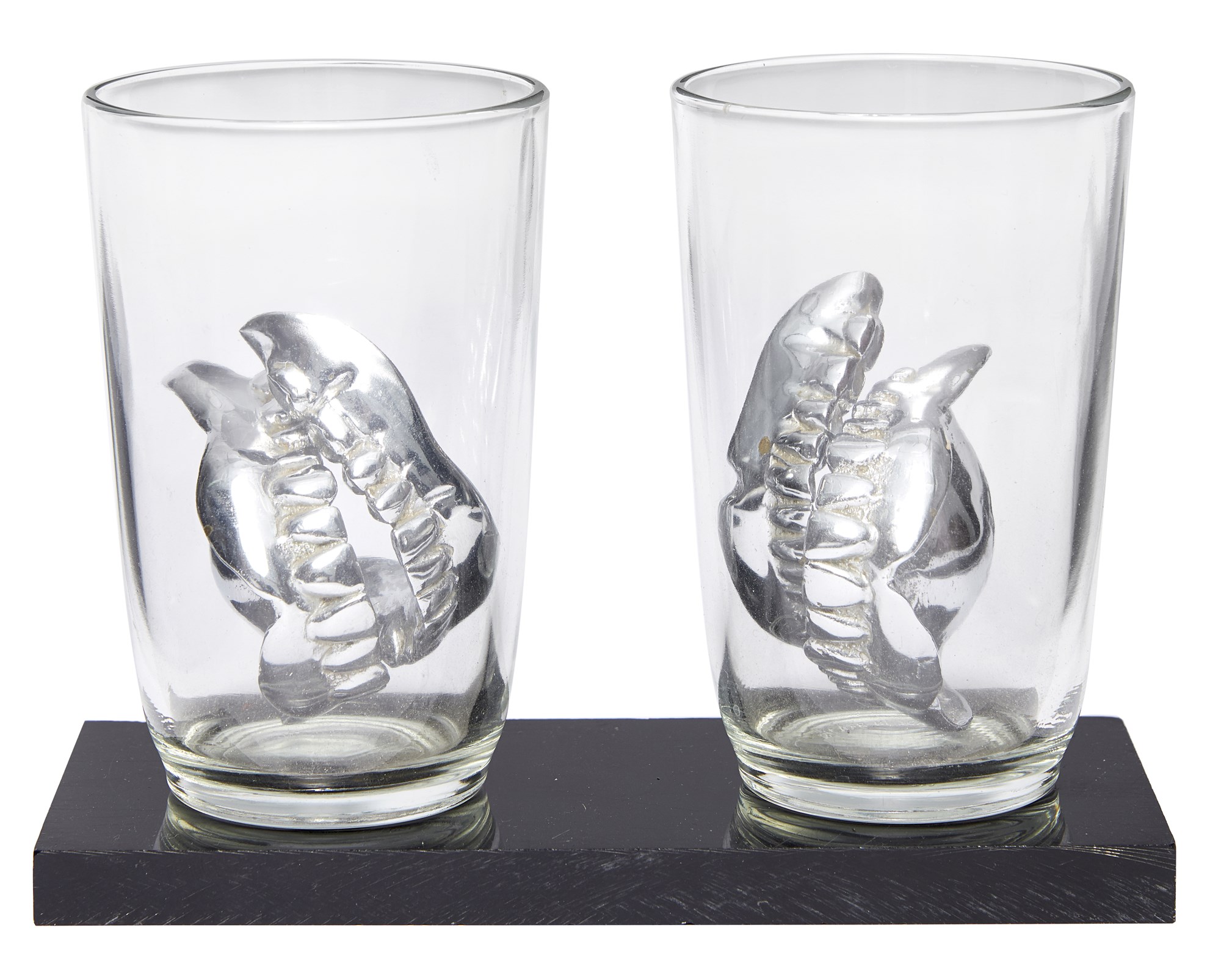 Heller published several distinguished monographs of artists including Peter Howson, whose portrait diptych of Heller (shown above) carries an estimate of £1,500-2,000, and John Kirby, Derek Hirst, and Josef Herman. Examples of their work are also within the sale.
The collection contains nine Peter Howson (b.1958) lots in all, executed in a variety of mediums such as oils, pastels and crayon. Another portrait, The Man in the Striped T Shirt, is valued at £1,500-2,000 and showcases Howson's typical muscular brush strokes and bleak view of the modern world. As does On Stage II (1986), a large oil on paper nude, estimated at £2,000-3,000. The Scottish painter was one of the central figures in the school of Scottish figurative painting that rose to prominence in the 1980s. He was appointed an Official War Artist in Bosnia in 1993.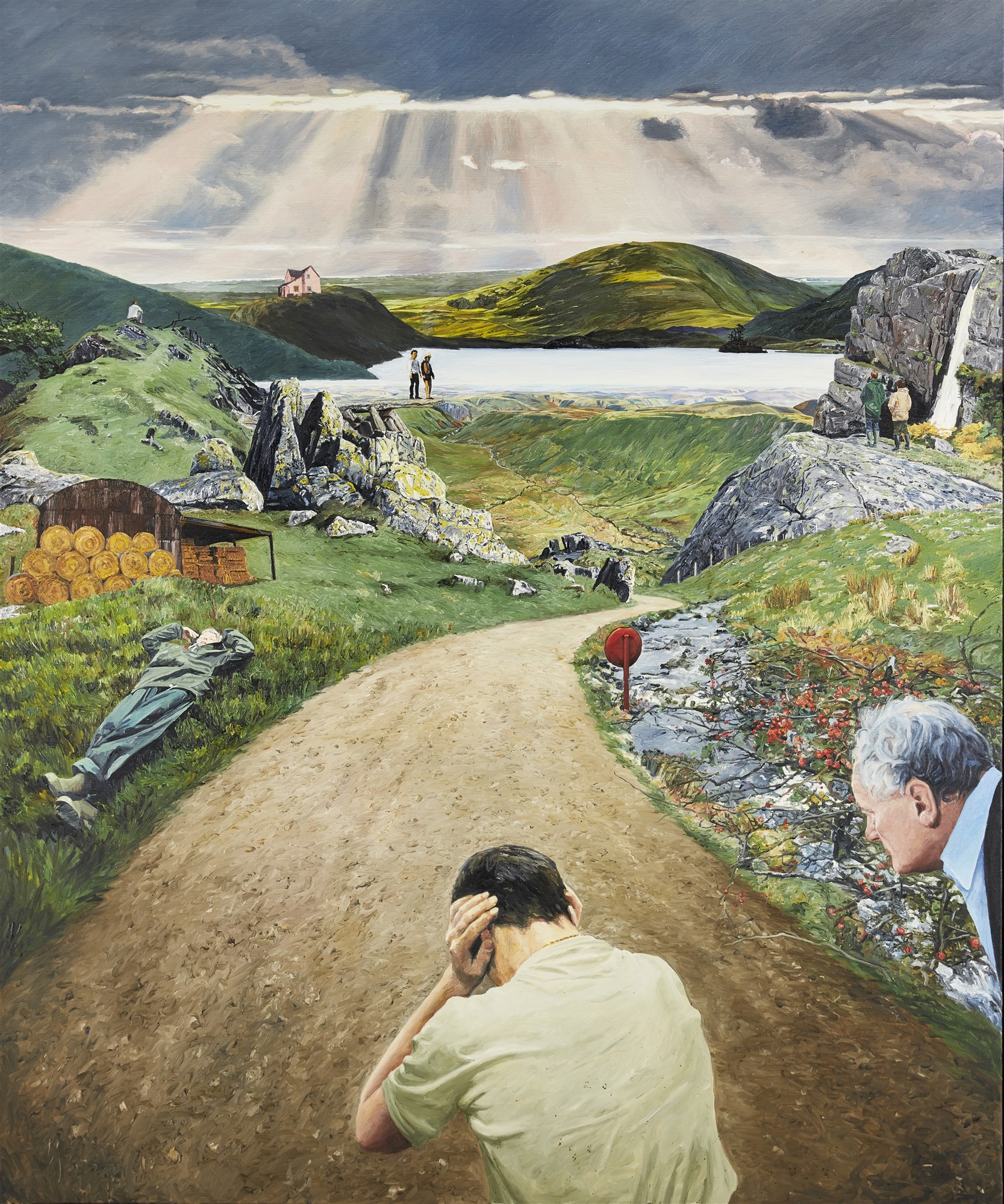 There are also around 30 lots by Fionnuala Boyd and Les Evans, the husband-and-wife team who go by Boyd & Evans. The pair have been working together since 1968, producing narrative paintings and photographs of landscapes and domestic scenes touched by Surrealism. Examples in oil include Closing In (1991), shown left, and Shelter (1986), estimated at £1,000-1,500 each, and Passing Through (1980) a panoramic photomontage with a price tag of £300-500. 
 One of Britain's foremost Pop artists Clive Barker (b.1940) has three works in the collection. 'Van Gogh's Ear' (1967) is one in a long line of tributes Barker has made to the famous painter. Made in edition of 10, it is a highlight at £2,000-3,000. The sculpture of a chrome-plated bronze ear in a box inscribed: This is the ear that Vincent Van Gogh severed on Christmas Eve 1888 and gave to Rachel. Another 1967 sculpture entitled 'Tom Bruen's Teeth', pictured above, carries hopes of £3,000-5,000.
You can find the full catalogue here. 
 Auction: Modern & Contemporary British Art
Tuesday 24 September 12, noon
Viewing Times
Friday 20 September 1pm-5pm
Sunday 22 September 10am-2pm
Monday 23 September 9:30am-5:30pm
Tuesday 24 September 9:30am-11:30am
For further information please contact Peigi Mackillop peigimackillop@roseberys.co.uk +44 (0) 20 8761 2522