The Collector's Guide to Silver
2/03/2020 News Stories & Press Release, Decorative Arts & Modern Design , Silver
Prised by craftsmen and collectors alike for centuries, silver is a versatile and elegant material that lends itself to the most delicate objets d'art as well as functional tableware. Here we take a look at some of the key things everyone should know about buying, selling and caring for silver.
Antique vs. Modern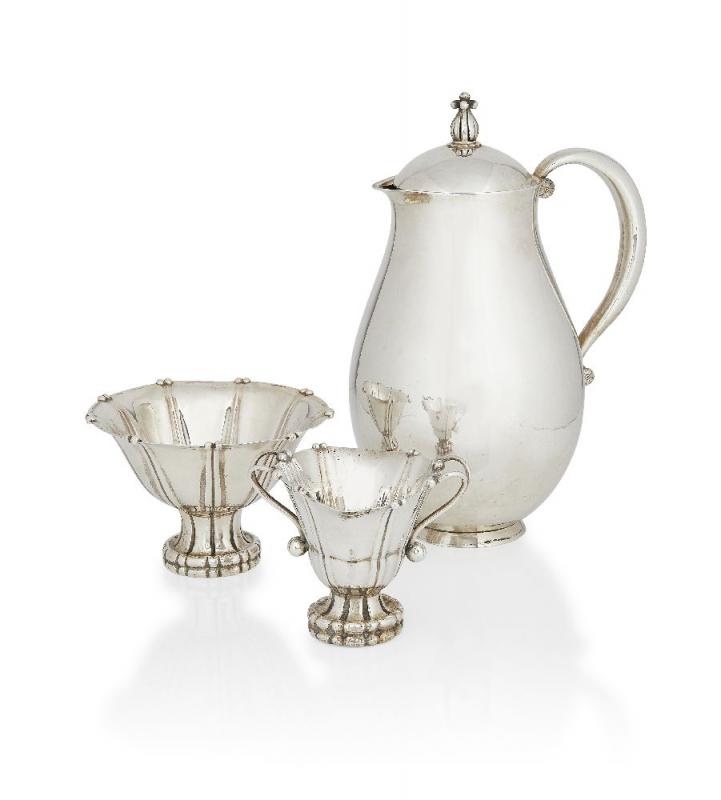 Georg Jensen, a silver three-piece matched Coffee set c.1925
While some objects in silver date as far back as the 4th millennium BC, production really began in earnest in the Middle Ages when mines were discovered across Europe. In the 19th century, with the rise of colonialism, mining moved to the Americas where Pre-Columbian civilisations had been producing jewellery and other wares for centuries. Today silver is mined and produced all over the world, with one fifth of all new silver coming from the recycling of older pieces.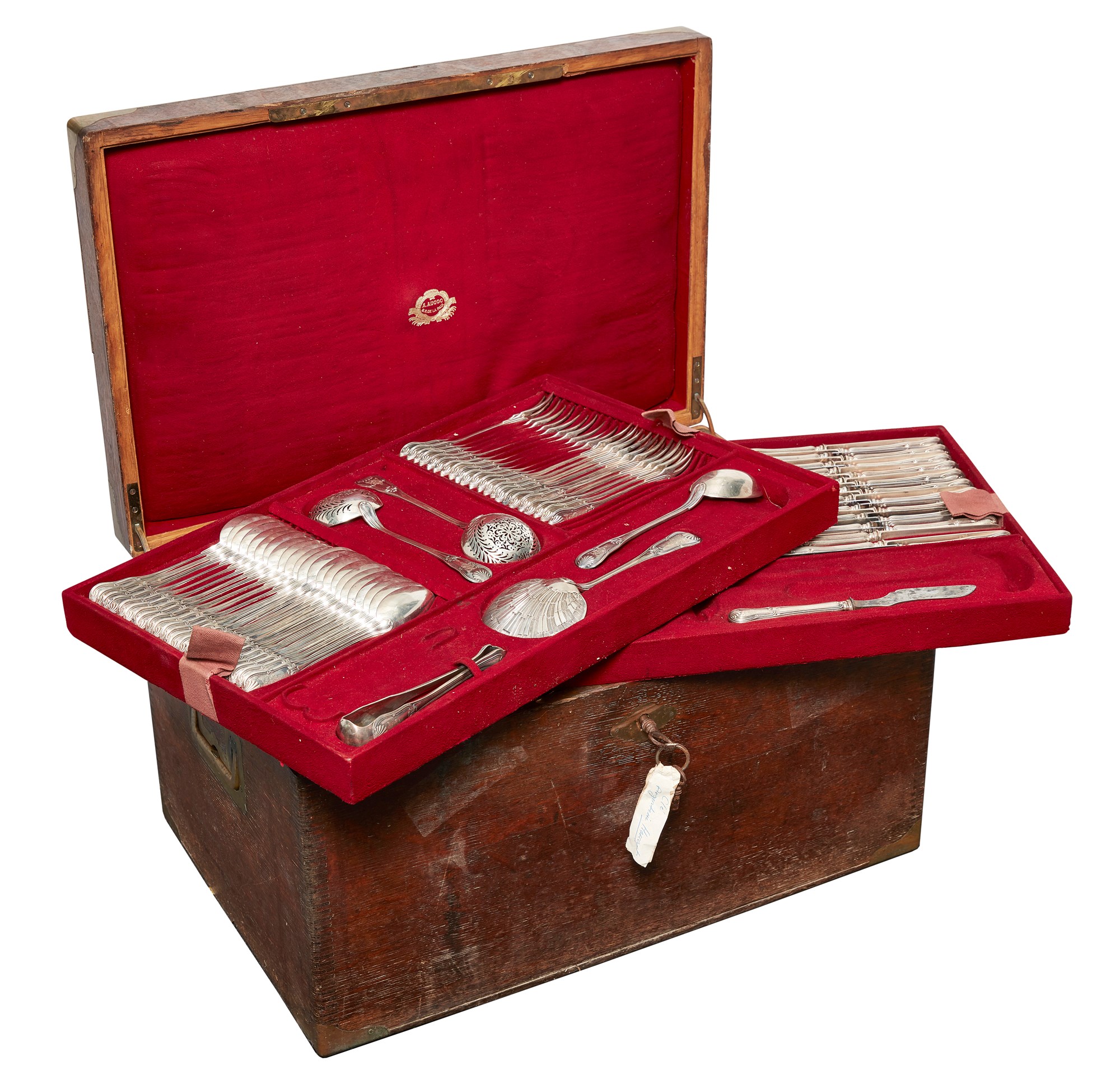 A large oak cased part canteen of French silver cutlery, by A. Aucoc, Paris, late nineteenth/early twentieth century, stamped with French marks for 950 silver
Some of the most sought after objects in silver are valued for their craftsmanship; whether they date from the Georgian period or the 1950s it is the finish, design, condition and provenance that has the most impact on the price and today both antique and modern pieces achieve extraordinary results at auction.
Fine silver, sterling and plate – what's the difference?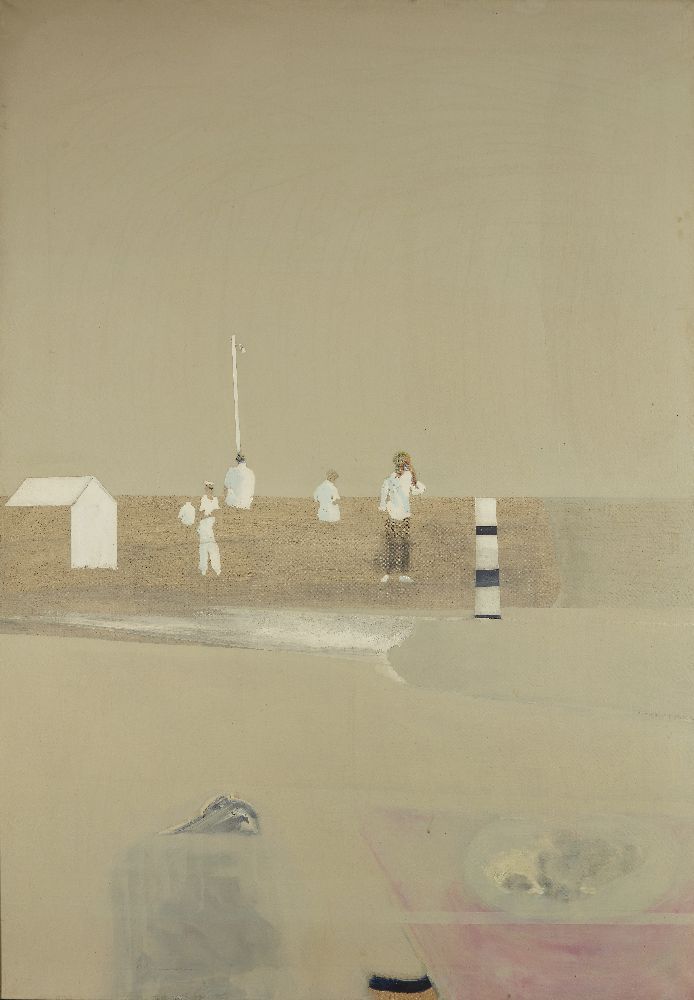 A Queen Anne silver coffee pot, by John Chartier, London, c.1716
When buying or selling silver it is important to know what grade you are dealing with. Fine silver – usually made of around 99% pure silver that has been mined and smelted with no intervention – is very soft and harder to work with so it is often alloyed with other materials such as copper in order to create more complicated designs. This alloy is known as sterling silver and is usually composed of 92.5% by weight of silver and 7.5% of other materials. If a piece is not sterling then it could be silverplate, which means that only a very thin layer of silver has been applied to the object. This coating will only last around 20 years and makes the object far less valuable. If you are not sure of the composition of your piece, the first thing to look at is the hallmark.
Hallmarks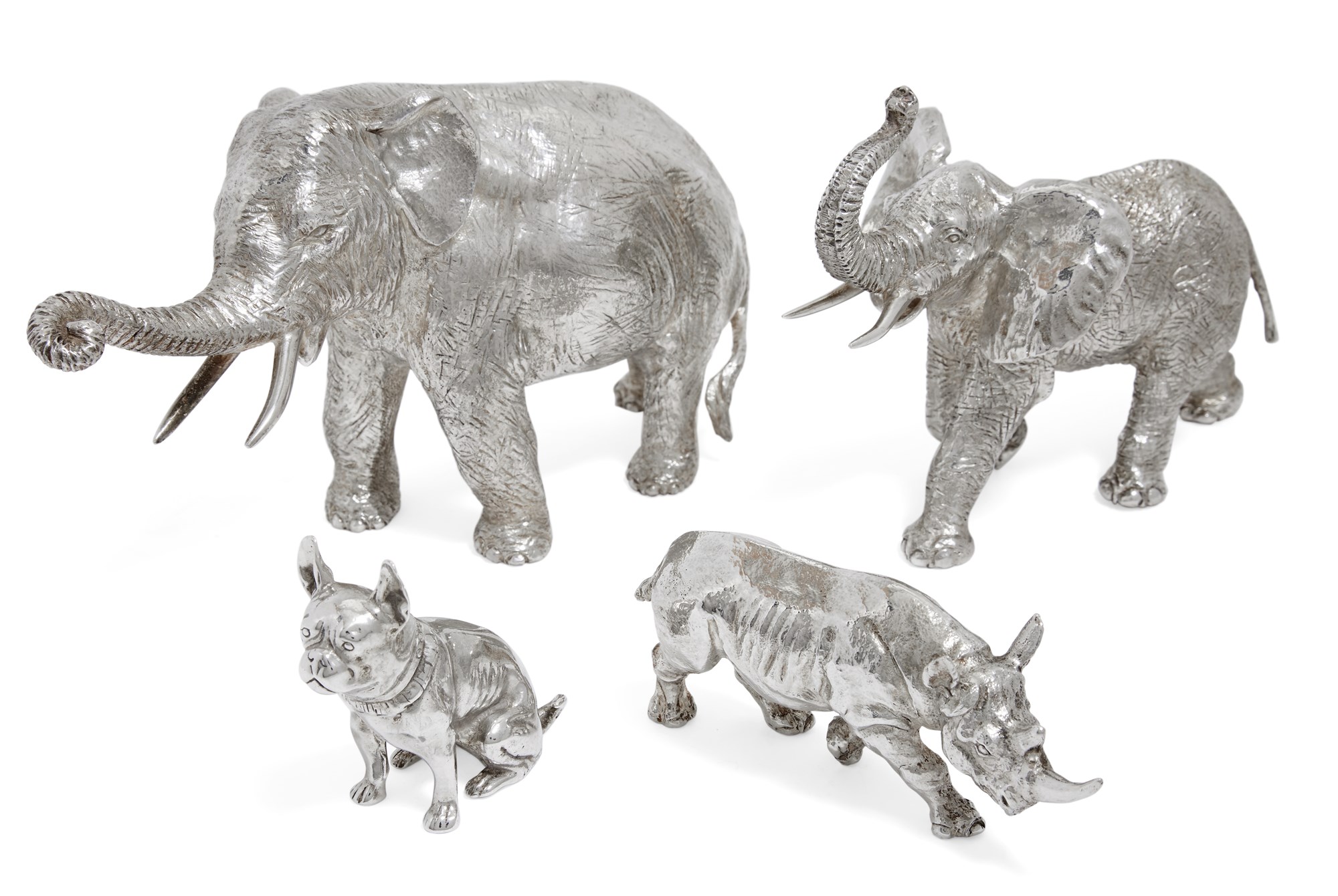 Two silver elephant ornaments, both depicted with trunks raised, together with two smaller silver animal models

The hallmark system originated in the 14th century when Edward II passed a law stating that objects in silver must carry the mark of a leopard's head to show they had been tested for their purity by the Goldsmiths Hall in London. Over the years more marks were added, including the manufacturer or maker's mark, and a letter which signifies the date the piece was made. Today the mark for sterling silver in the UK is the lion passant (a lion walking with a paw raised) while in other countries this can be the head of an ancient Greek god or goddess.
From Spoons to Sculpture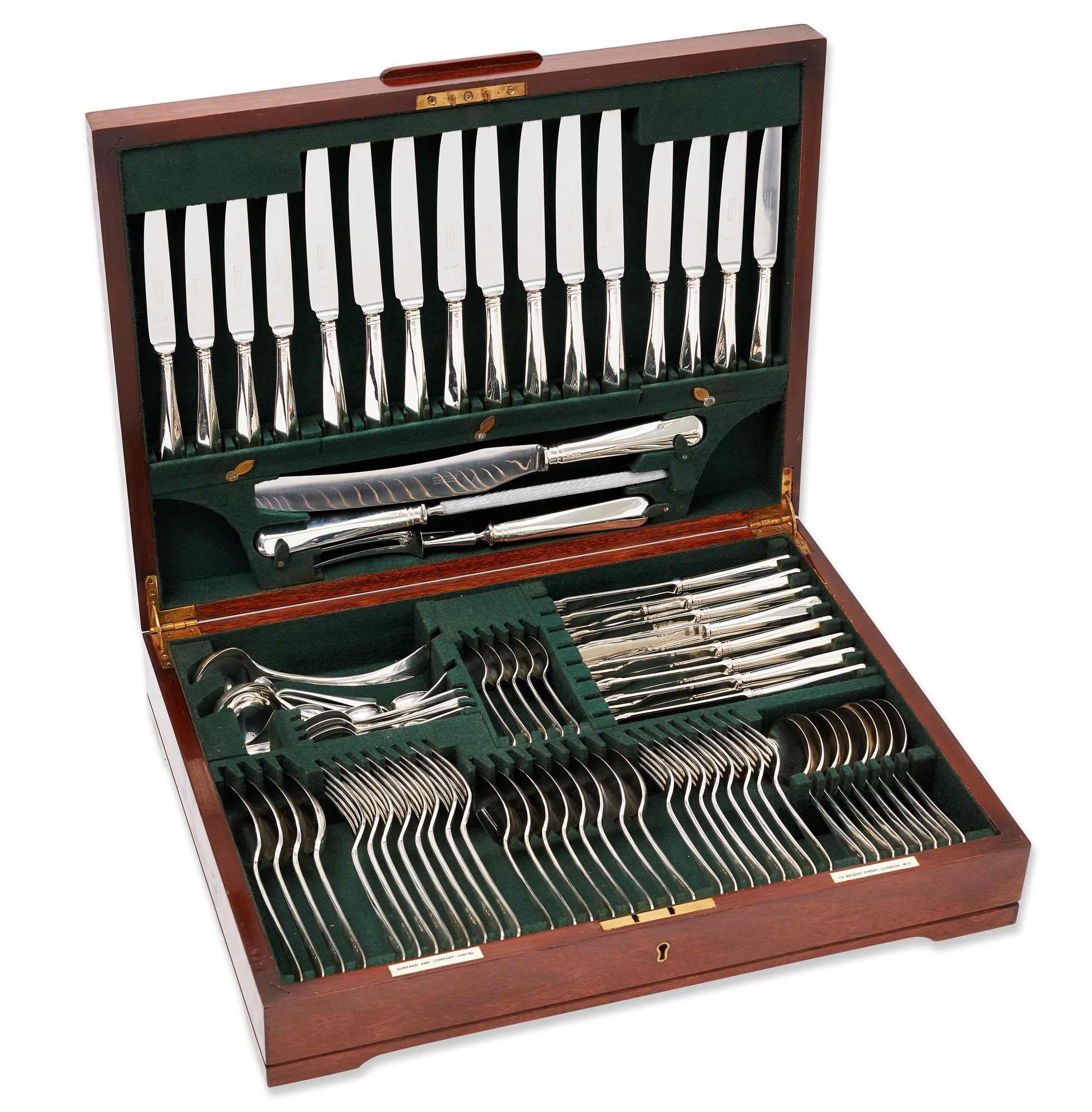 A complete boxed eight place setting canteen of silver cutlery, Sheffield c.1972, Garrard & Co. Ltd

While some of the highest value objects in silver include elaborate candelabra or royal soup tureens, there is still a strong market for simpler objects such as antique silver spoons. Contrary to how we think of cutlery today, in the past many people would have had their own personal silver spoon with which they travelled. This meant that these were often highly personalised objects, often featuring small figures at the end of the handle that held particular symbolism for the owner. During the commonwealth period silver became more austere – closer in design to modernist tastes – but with the Restoration and the Georgian and Victorian periods, objects became more ornate, often featuring large amounts of silver gilt (a technique where silver is made to look like gold). With the dawn of the industrial revolution, inventions such as electroplating allowed for greater volume of manufacture and cheaper prices.
Makers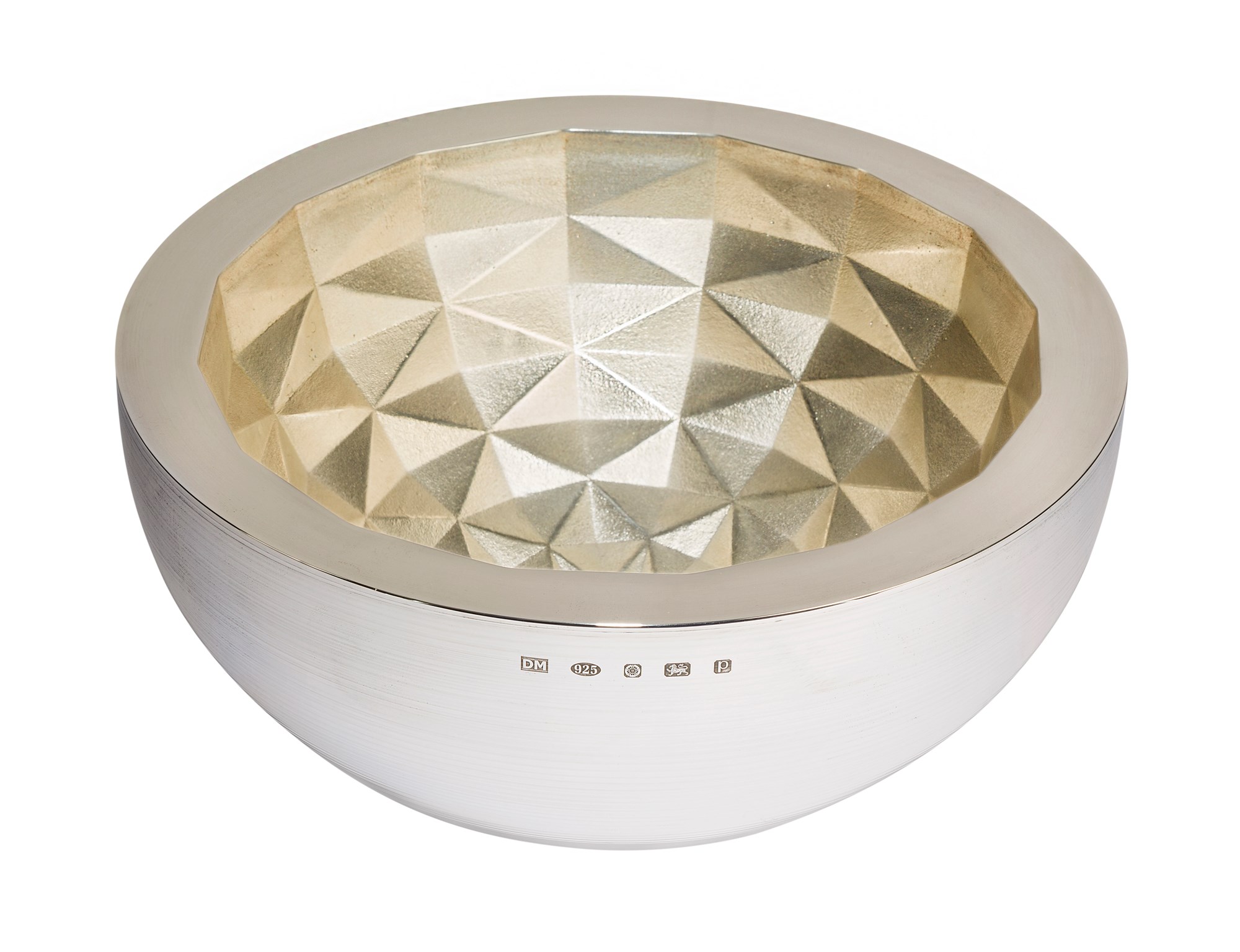 An impressive David Mellor silver bowl, Sheffield c.2014, the interior cast with three -dimensional diamond design
There have been many important names in silver across the centuries. In the early modern period Matthew Boulton, Paul deLamerie and John Chartier lead the pack while big names in the 19th century include Paul Storr and Garrard & Co.. The early to mid-20th century is characterised by the arts and crafts style, as seen in the work of Johnson, Walker & Tolhurst ltd., and the modernism of designers such as Georg Jensen. Today some of the leading contemporary craftspeople include David Mellor and Rauni Higson.
How do you clean antique silver?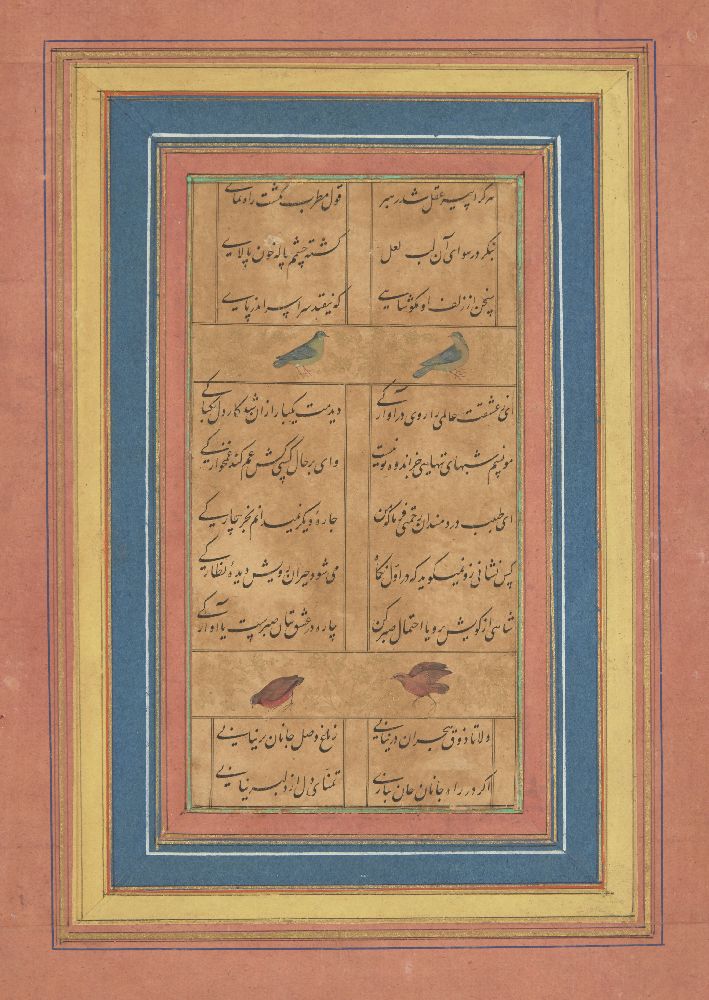 A set of four early Victorian silver-gilt tazza, London c.1845, Charles Thomas Fox and George Fox
First things first, silver should never go in the dishwasher. If it's in use as tableware give it a gentle clean by hand with warm soapy water and always ensure it has been fully dried – first with a linen cloth and then in an airing cabinet or with a hairdryer on a low setting – before putting it away. It's also important to remember that foods such as eggs, vinegar and beetroot can cause indelible stains…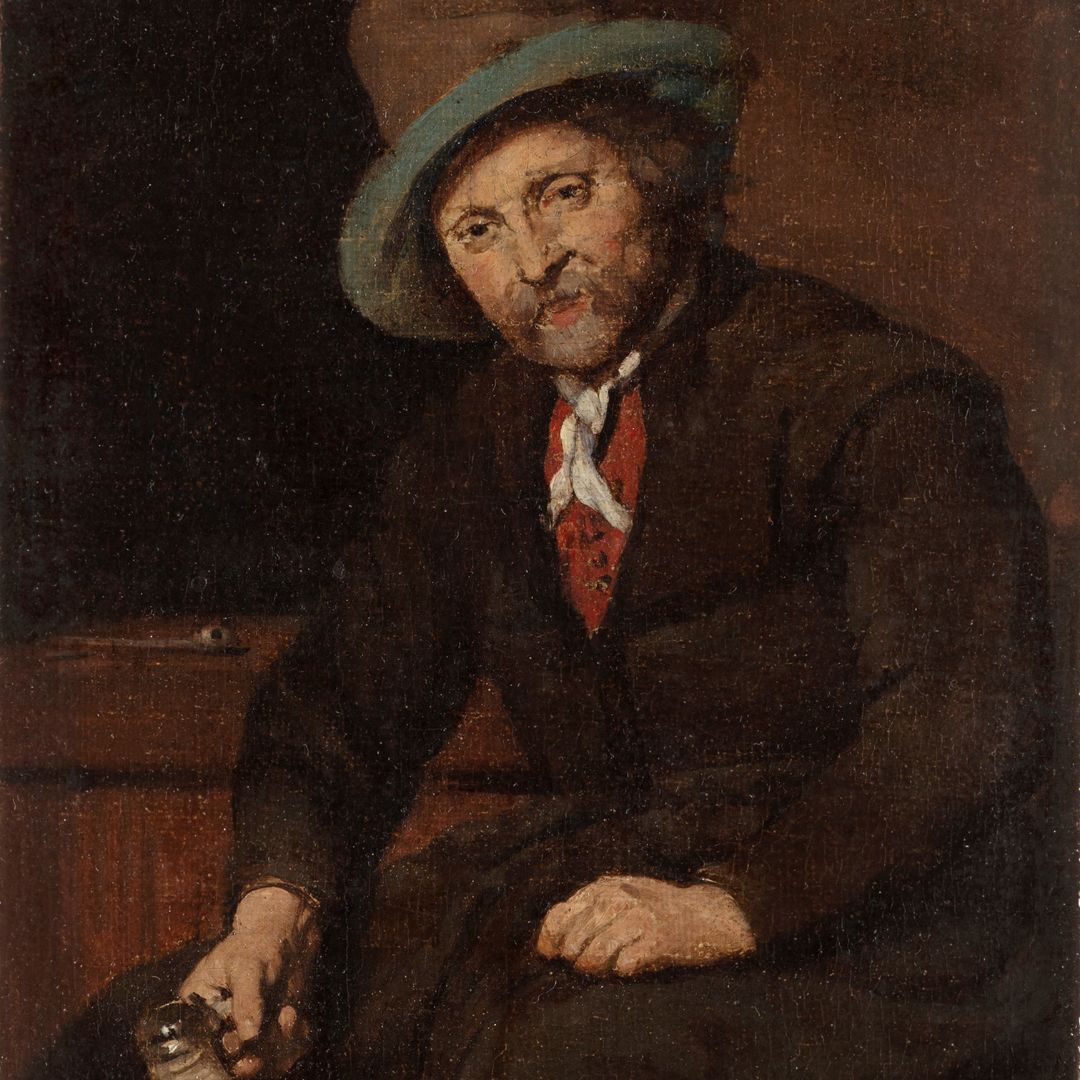 A pair of George II cast silver candlesticks, London c.1737
Over time silver will naturally become tarnished from use, developing a dull grey film that can be hard to remove by cleaning. It is tempting to use home remedies such as Coke or baking soda, toothpaste and aluminium to remove this, however specialists recommend that Silver Dip and Silver Polish, which can be easily bought online or from a jeweller, are the best remedies to this problem, applied with cotton wool or a cotton bud for smaller details. In order for it to last, silver should not be cleaned too often.
Of course, prevention is always better than cure: to keep your silver free of stains it is best to store it in dry, acid-free tissue paper and then in cotton or baize bags. It is also important to keep it away from velvet, wool, rubber, newspaper and felt which can leave marks unless the piece has been lacquered.
FIND OUR MORE ABOUT OUR SILVER DEPARTMENT