The Advantages of Collecting Prints & Multiples
9/10/2019 Prints & Multiples , News Stories & Press Release
For art aficionados, amateur enthusiasts and everything in between, Prints & Multiples can be a great investment, both emotionally and financially. For anyone looking to start their own art collection, investing in Prints & Multiples can be a great way to begin. There are many reasons to start collecting Prints & Multiples from captivating techniques to lower price points.  Through Roseberys you can find works that match your style, space, and budget.  
From market data to a diversity of techniques, here are the top three advantages of buying prints and multiples.
Fascinating Techniques

Different artists produce prints and multiples for different purposes, from high exposure, to wider distribution to making art more approachable for the general public. Printmaking itself is a skill and requires levels of craftmanship, which not all artists possess. Anyone can paint, be it good or bad, however print making is very technical and requires high level training, practice and artistic taste. While you don't need to study printmaking procedures to enjoy prints and multiples, these details can make you appreciate your purchases more. By asking questions about the artworks you are about to buy and looking closely at your piece, you might be able to find evidence of labour-intensive techniques and processes to enrich your artwork.

Lot 364 Takashi Murakami & Virgil Abloh, Japanese b.1962 & American b.1980- Memento Mori Stone Black, Off White and Fluorescent Orange, 2018; three screenprints in colours on wove
Accessible Price Points


Printmaking techniques like woodcut, etching, and lithography allow artists to produce multiple versions of the same work, often referred to as an edition or multiples. Because prints are available in multiples, they are often more affordable when compared to their original counterparts. This makes prints and multiples a great starting point for new collectors or those who are looking to buy more than one piece with their budget.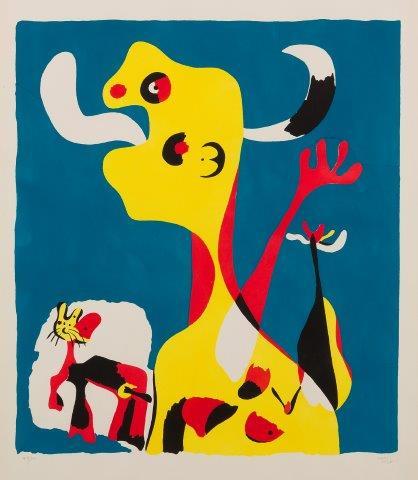 Lot 127 Joan Miró, Spanish 1893-1983- Femme et Chien devant la Lune [Dupin 18], 1935; pochoir in colours on wove
More Market Data


For data-driven enthusiasts, historic (or secondary market) prints and multiples are a great place to start. If you are wondering whether to buy a specific print, you can research auction results for other artworks from the same edition. These direct comparables will give you an awareness of an artwork's market value and can help guide your bidding choices at auction. Websites like Artsy and Artprice.com can give you access to this market data.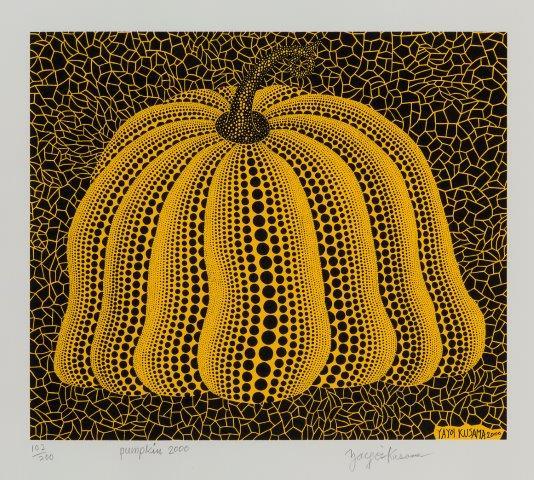 Lot 363 Yayoi Kusama, Japanese b.1929- Pumpkin, 2016; two painted cast resin in yellow and red, with original boxes 
Shane Xu, Head of the Prints & Multiples department comments that there is a misconception that prints are not unique. "When we talk about a limited edition be it in fashion or within the luxury goods market, this means it is highly sort after and precious. This also speaks within the artworld and applies to Prints and Multiples. I think that Prints and Multiples is the perfect category for the new generation of collectors or people who are looking into starting their collection. I also like the idea of how the underlying notion of spreading ideas through art be it political or current social issues has not changed over time within this category. Therefore Prints & Multiples are at the forefront of political art."
Roseberys next Prints & Multiples auction will take place on Monday 14 October, from 12 noon. The auction is expected to be an exciting sale spanning a range of artists and styles. The sale features renowned European artists including Picasso and Miro alongside contemporary print makers such as Oli Epp and Yue Minjun.
Learn more about your favourite works by asking our specialist Shane Xu for more information about the print edition, the artistic technique, or the artist's market.