Street Art Tour in East & Central London: Part Two
29/05/2020 Modern & Contemporary British Art, Prints & Multiples , News Stories & Press Release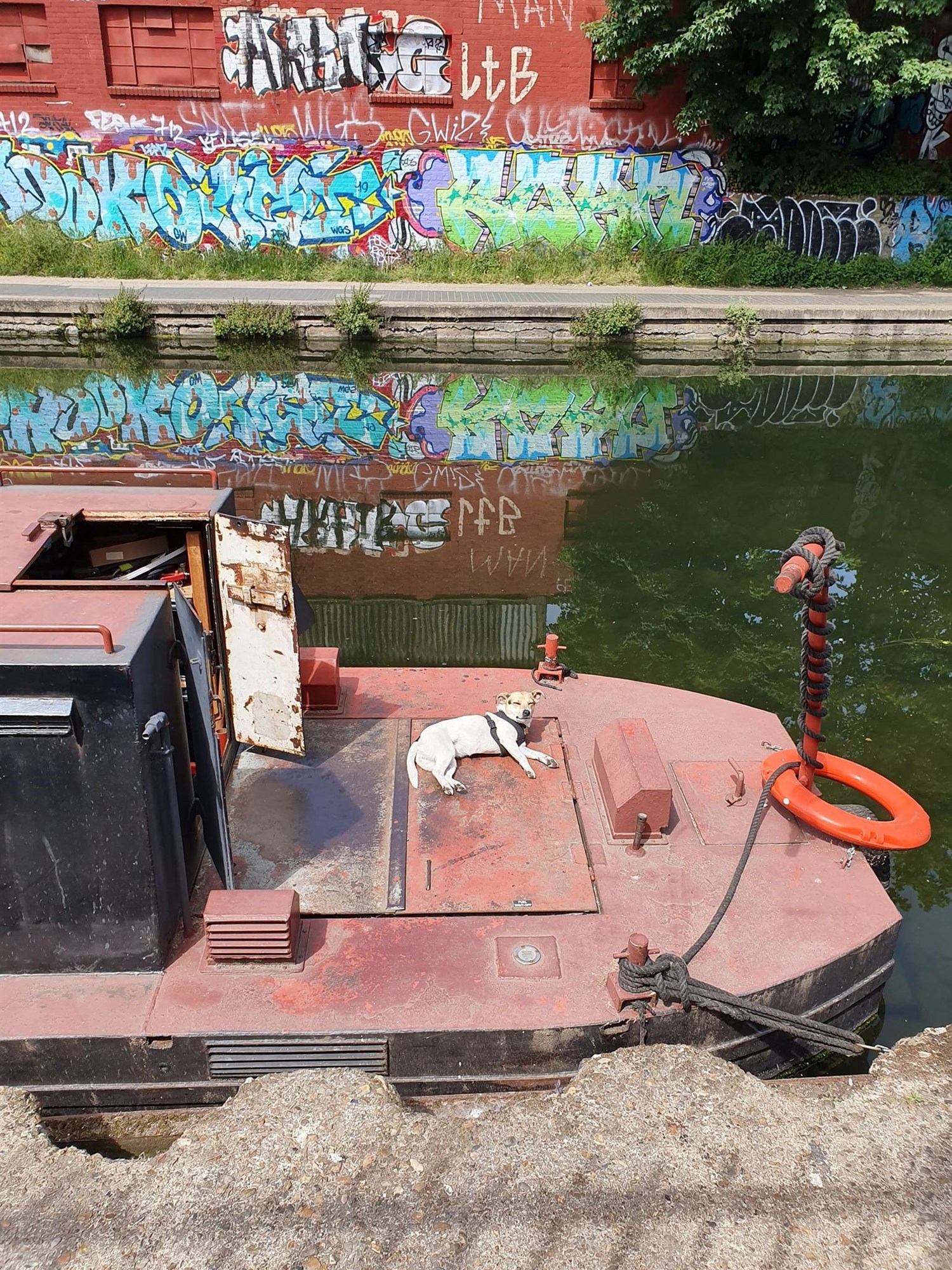 Galleries and museums may be closed at the moment, but you can find art elsewhere in London.
Here Peigi Mackillop, our Marketing & PR Project Manager shares the street art that she came across during lockdown in and around her neighbourhood of East London: part two. 
When I first embarked on this project, I thought it would be a short adventure and article, yet every corner I turned during my daily walks I came across even more public art in my area. Now with a trained eye, I know where to look for it. Not just on walls, but art peeping around doorways to up high, plastered across skyscrapers. And not only in new spots, but in the places, I had once visited, due to the fast-changing pace of the art on show, here today – gone tomorrow.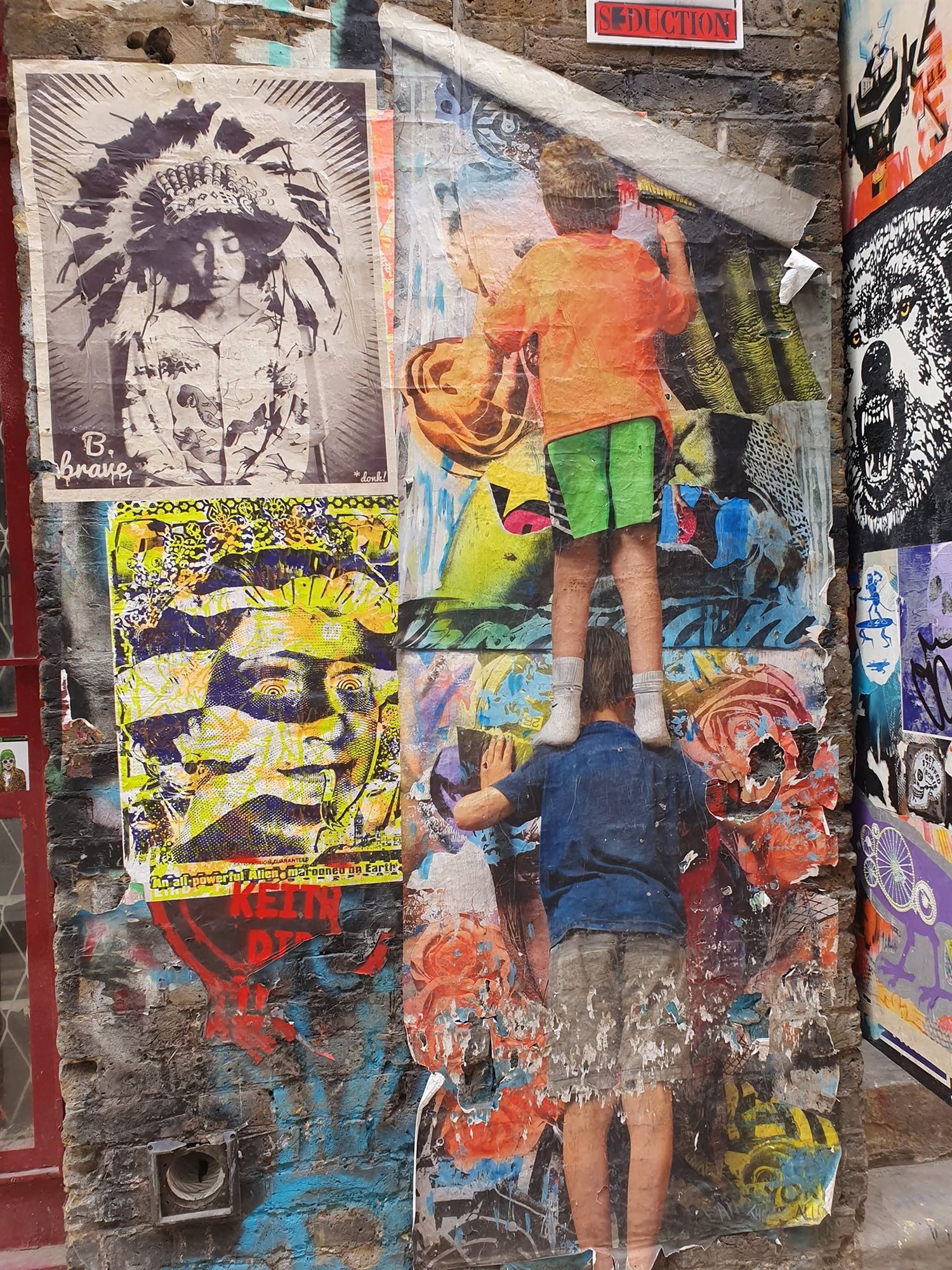 While I am seeing the usual famous suspects, I have also been noticing works created in response to the current coronavirus pandemic. Artists have been using their talents to make a big show of their gratitude toward the NHS and improve the publics mental health. Rainbows and NHS logos have been incorporated into murals, meanwhile, other artists have commented on the tense situation by depicting people in face masks.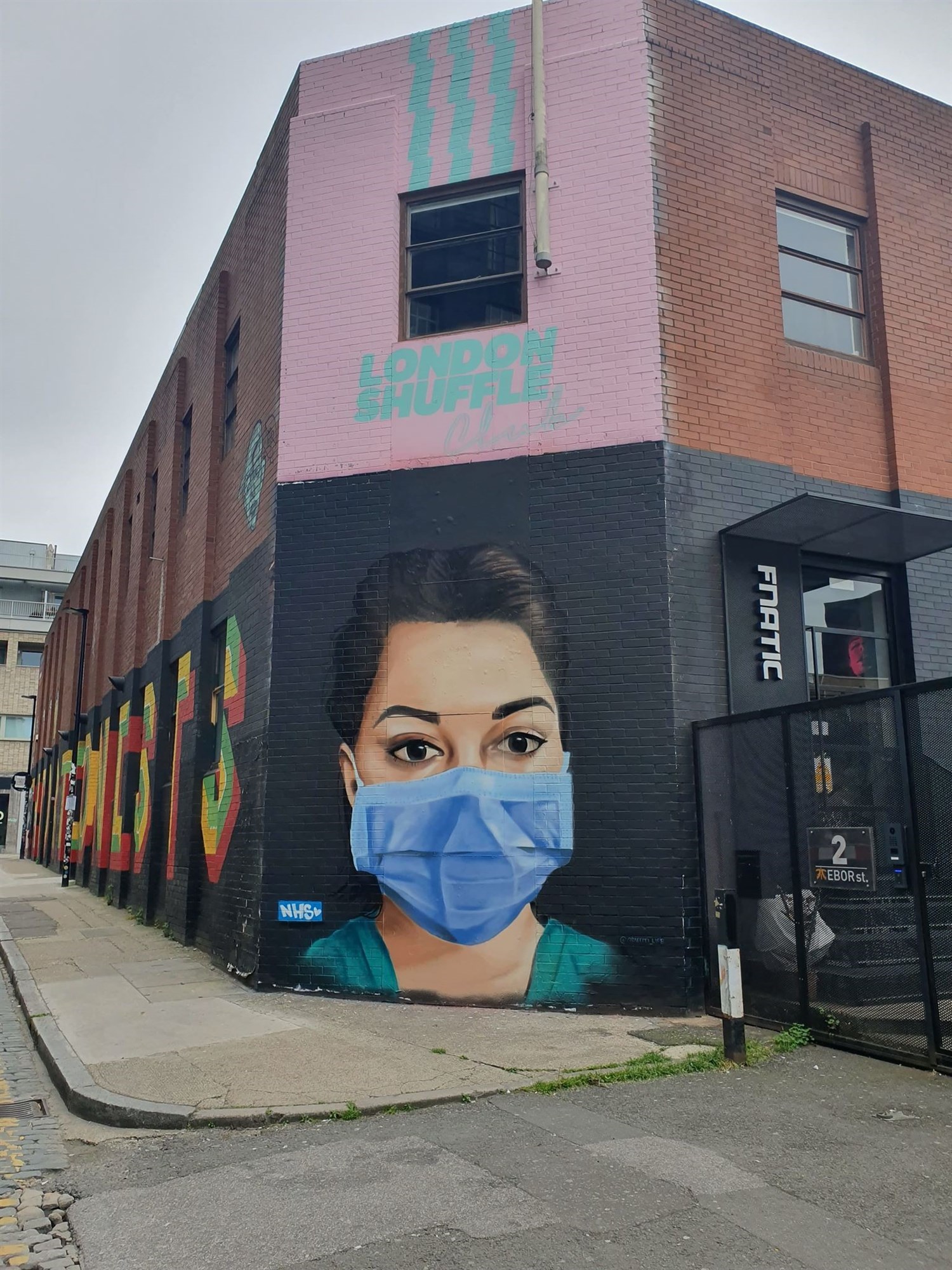 Living in Bethnal Green I am a stone's throw away from amazing street art around East London, in particular Brick Lane. Without a doubt, London has one of the biggest and best collections of un-commissioned street art in the world. Local and international artists have decorated the streets of London with a staggering array of creative works for decades.  During my explorations around my neighbourhood I have come to even to realise that a lot of the artist's work I have come across has even passed through Roseberys doors. The everchanging nature of the art made it kind of like a treasure hunt to come by. There is no real map to follow, just areas where the art is populated in, making it more interesting and exciting when you come by a gem. So, if you are quick, you may even be able to find some of these art works yourself.
Jean Jullien

Jean Jullien is a French graphic designer and illustrator. This work titled US was made to coincide with his show at the Kemistry Gallery.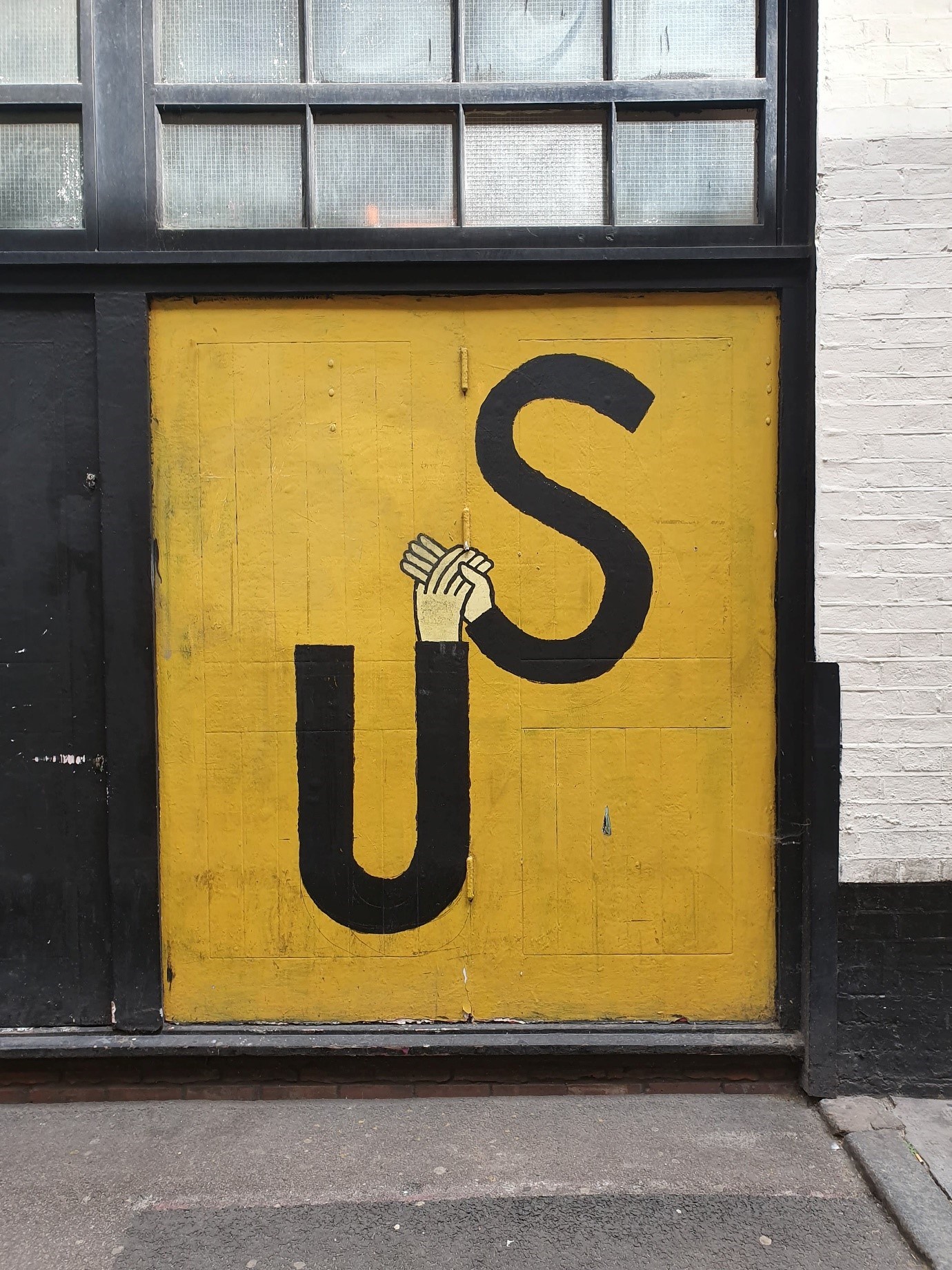 Thierry Noir
Thierry Noir is a French artist who is claimed to be the first street artist to paint the Berlin Wall. His brightly coloured paintings, which often feature cartoon-like profiles, are a common sight around London.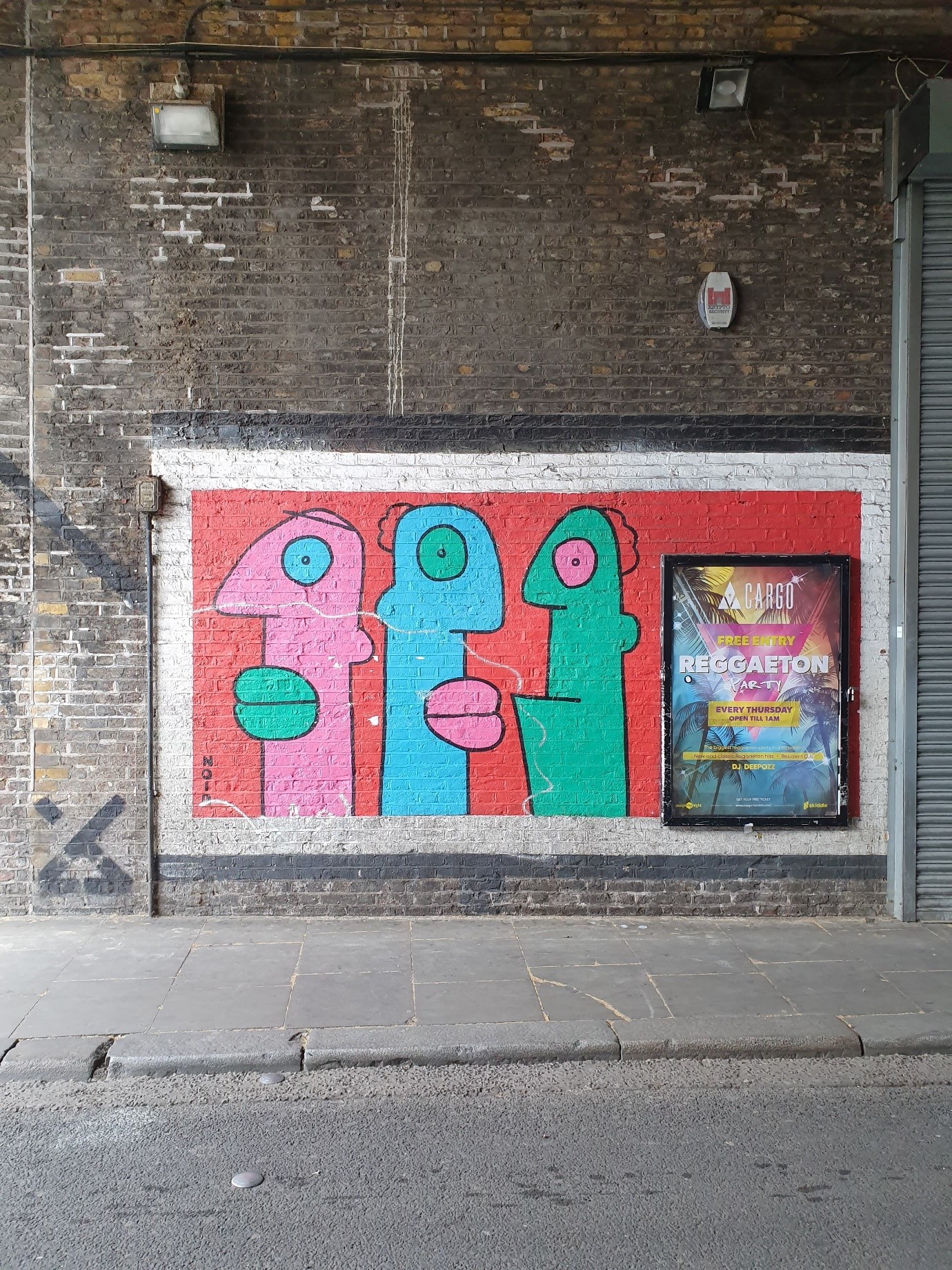 Rivington Street
You can find work of art coming up for sale or previously sold by Thierry Noir at Roseberys here.
Mark Titchner
Mark Titchner is an English artist, and 2006 nominee for the Turner Prize. He lives and works in London. Focusing on an exploration of words and language, in recent years much of his production has been based in the public realm both in the UK and internationally. During the lockdown period Mark has been boosting our morale through his colourful posters which are up in 10 cities across the UK.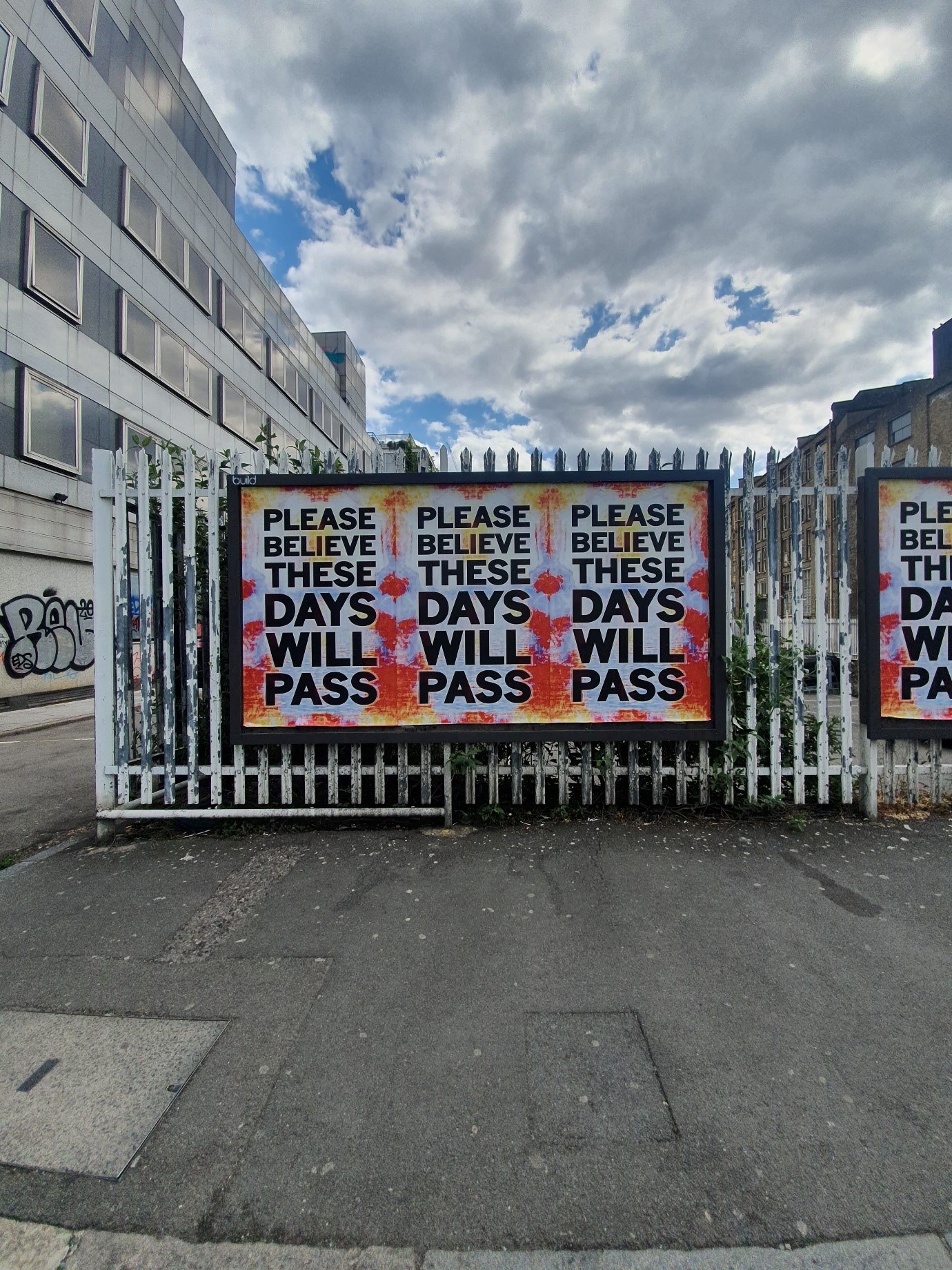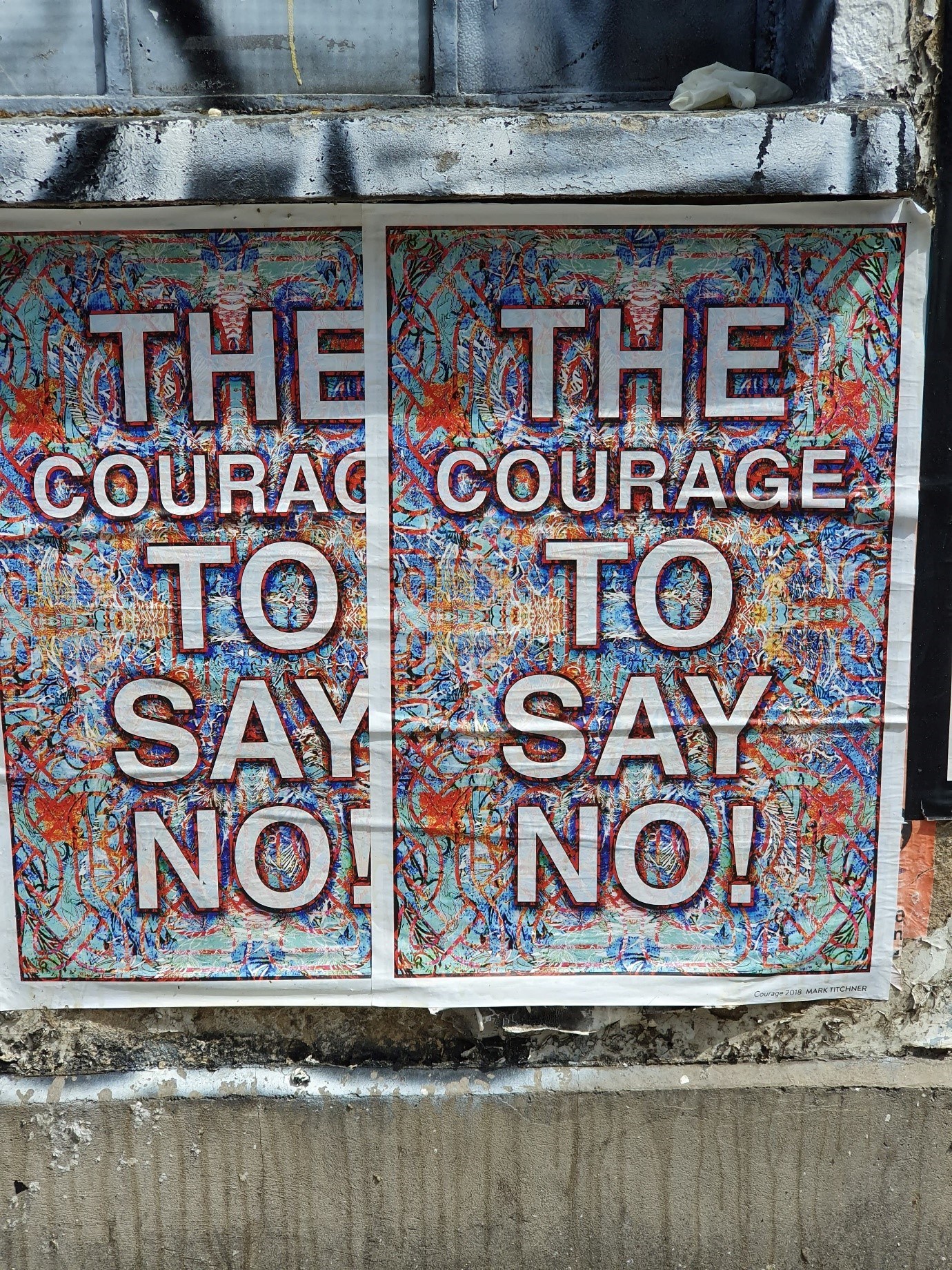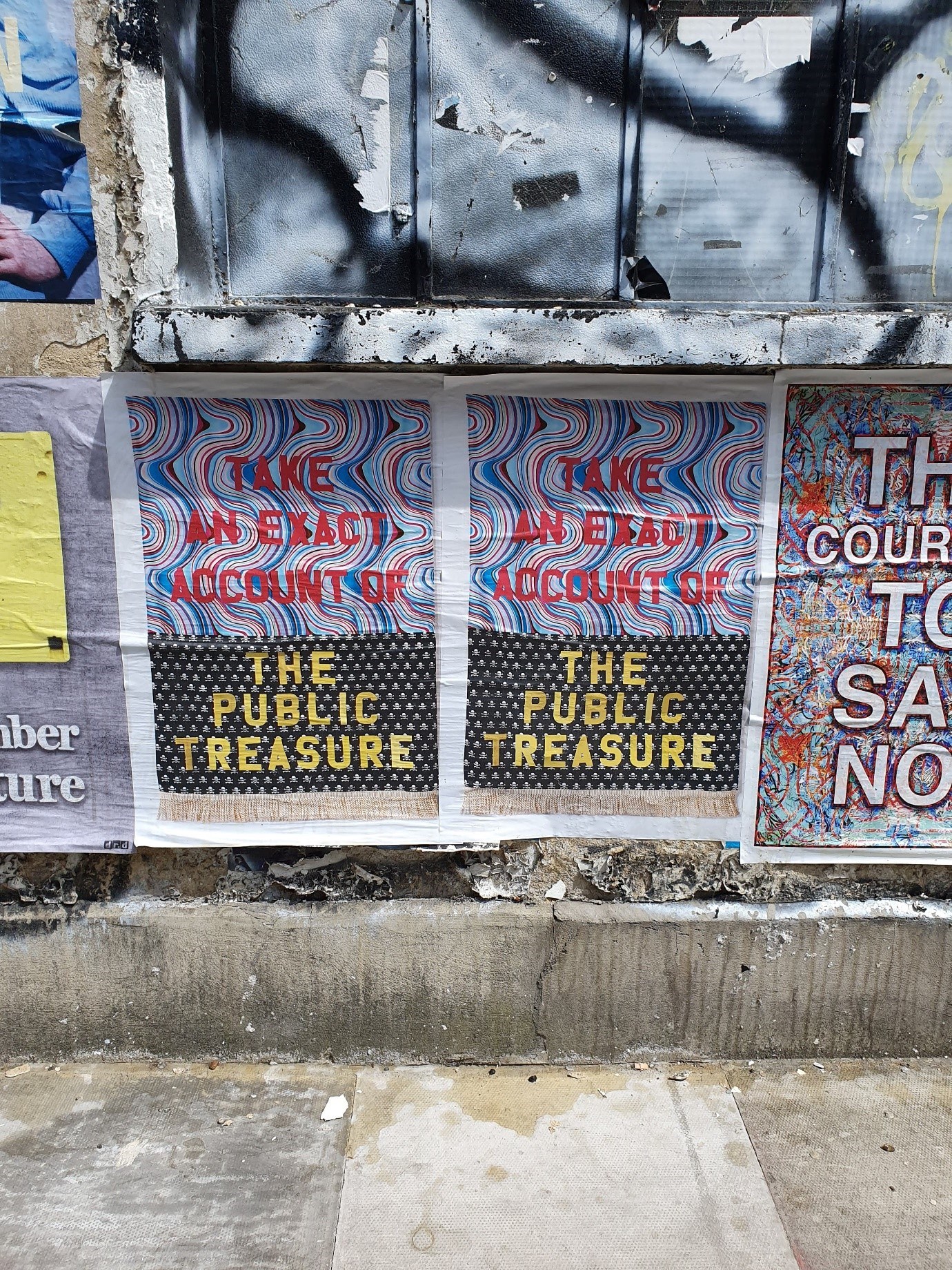 You can find work of art coming up for sale or previously sold by Mark Titchner at Roseberys here.
D*Face
Dean Stockton, better known by his alias D*Face, is an English multimedia street artist who uses spray paint, stickers, posters, and stencils. Work by D*Face can be seen widely around East London.
Sclater Street.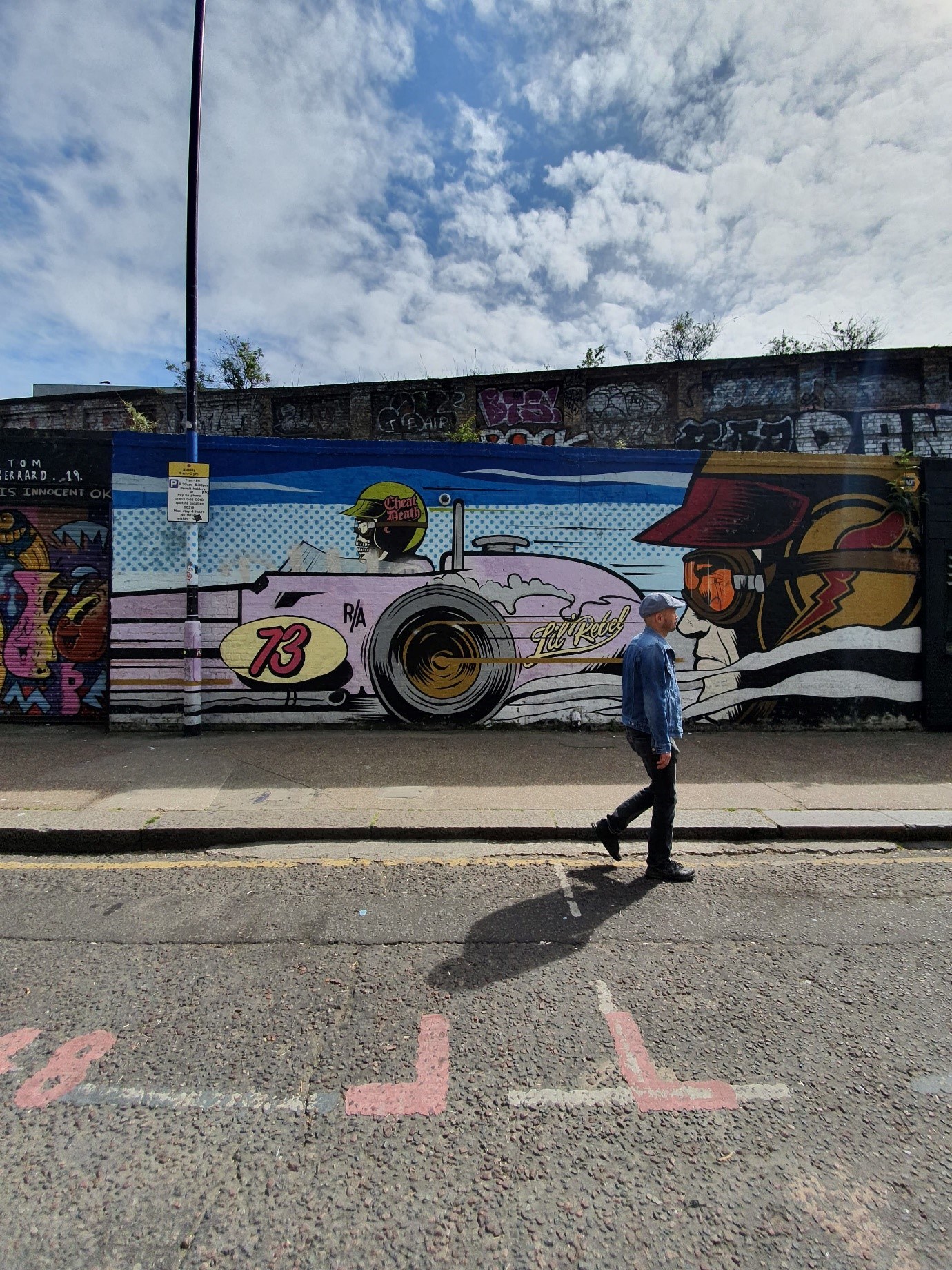 Vhils

Vhils is the tag name of Portuguese graffiti/street artist Alexandre Manuel Dias Farto. Vhils lives and works in London and Lisbon. He gained prominence when his work of a face carved into a wall appeared alongside a picture by street artist Banksy at the Cans Festival in London in 2008.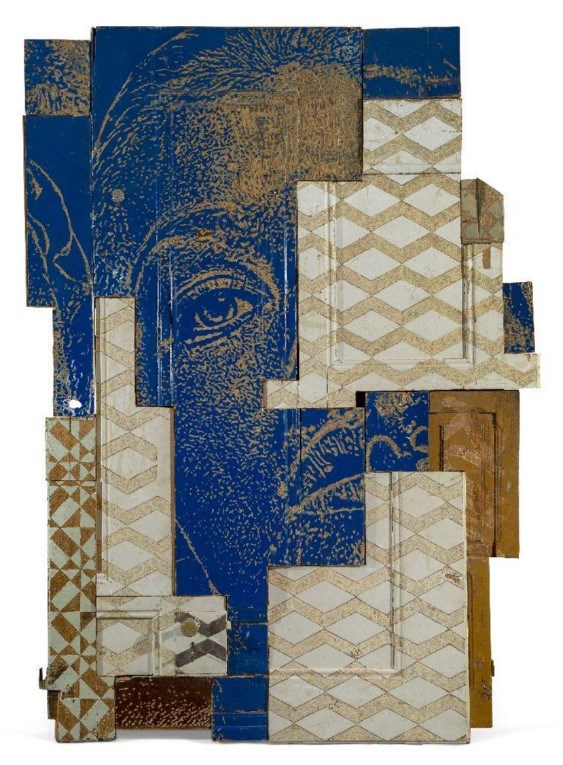 Zabou
On Brick Lane, the French street artist Zabou has created a huge futuristic and colourful piece, depicting another artist BK Foxx wearing an industrial gas mask. The French street artist living in London is mainly known for her large-scale realistic portraits. Her artistic adventure began in 2012 when she moved to London to pursue her studies. Impressed with the local street art and graffiti scene, Zabou decided to give spray painting a try for herself and the rest is history!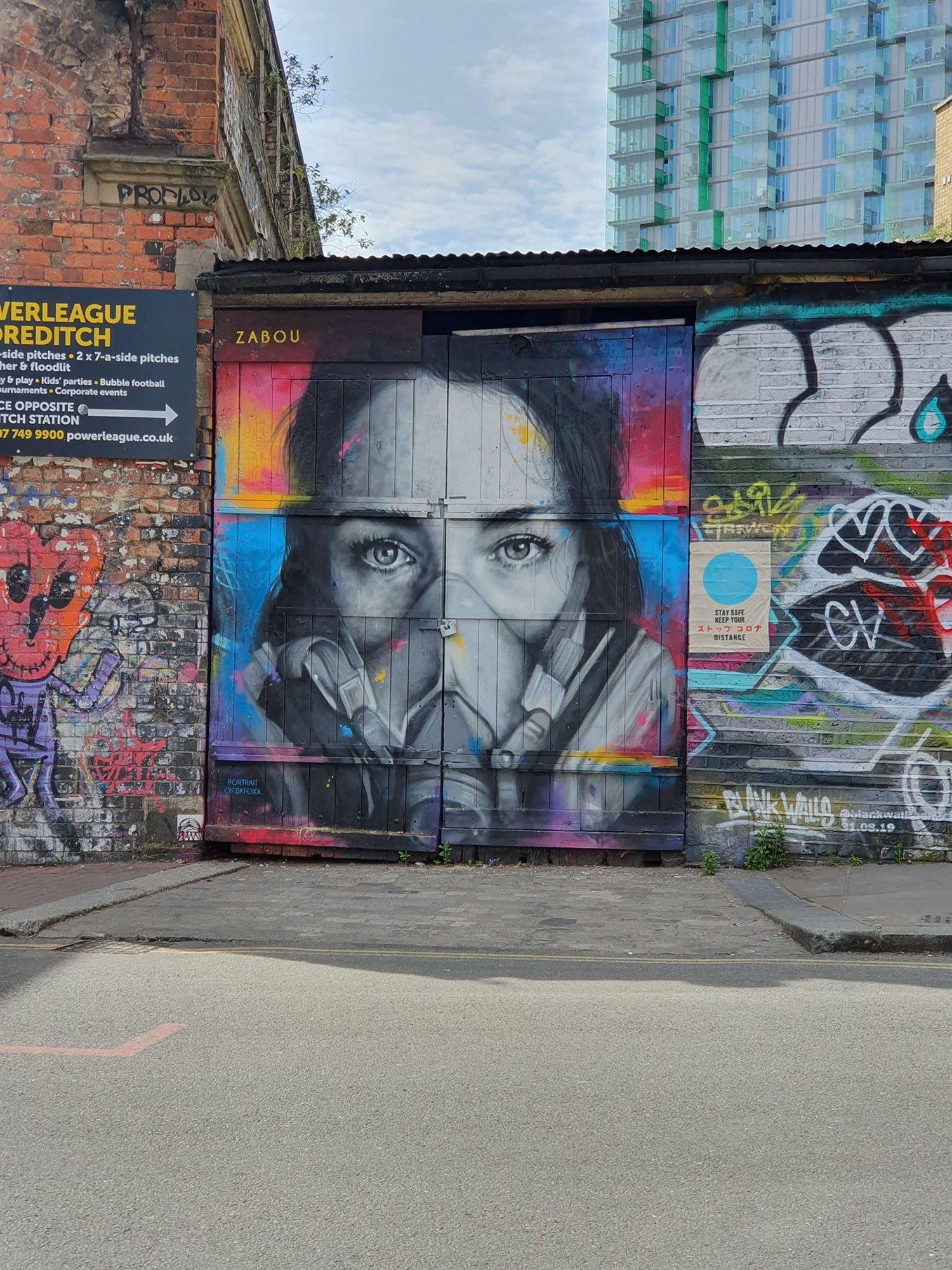 James Hodson and Jason Keet
UK creative duo, James Hodson and Jason Keet, have created a set of public health information posters based on posters from the first and second world wars. I spotted one next to a piece by Dscreet sheet. The world is in a fight for its life, so the crew behind WarOnCovid19 has created these public health information posters to give people clear instructions about what to do in a crisis. As mentioned on their website: 'They'll help if they are seen, so please download for free and share at will'. You can find more information on their website here.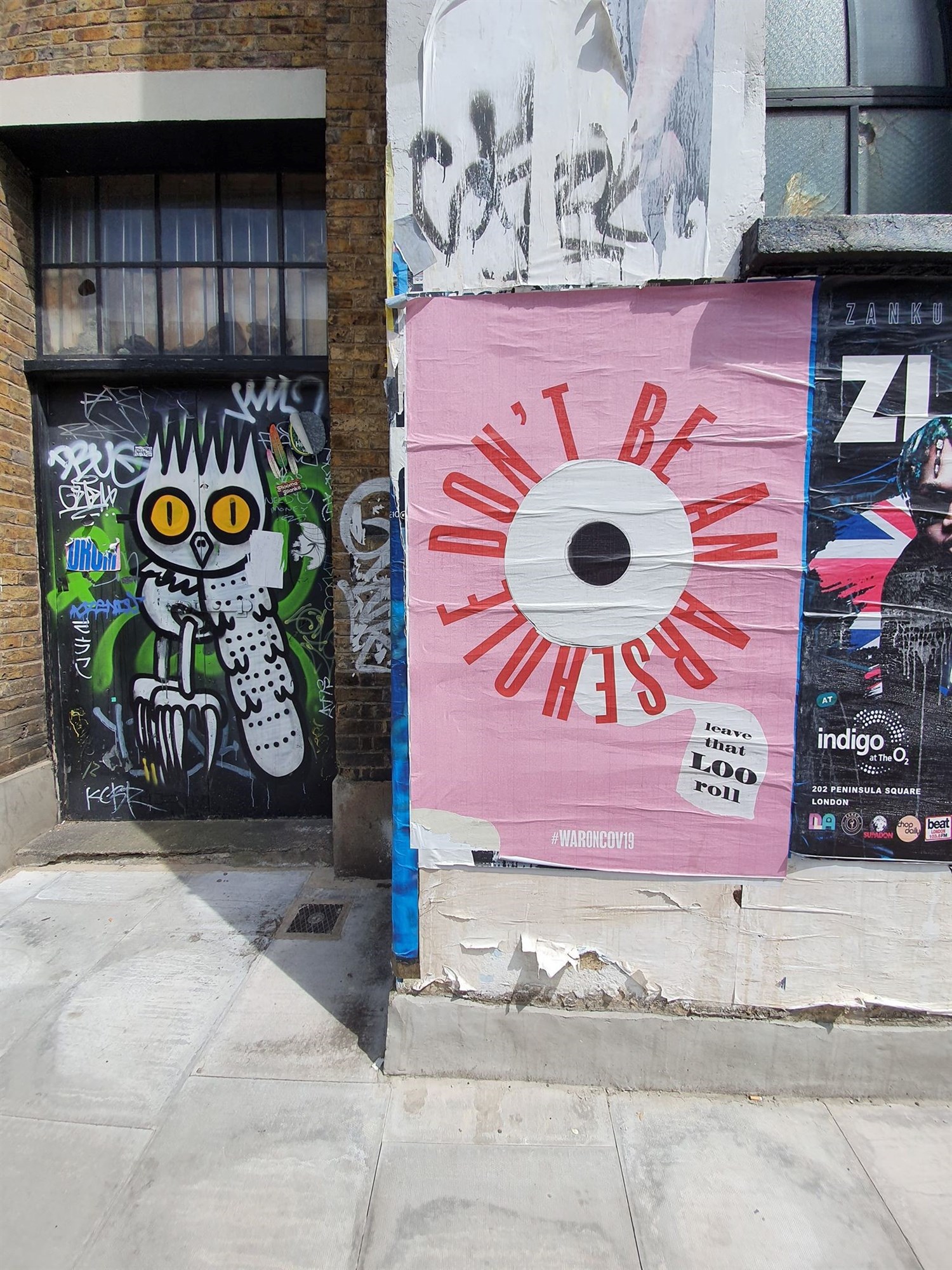 The Sweet Toof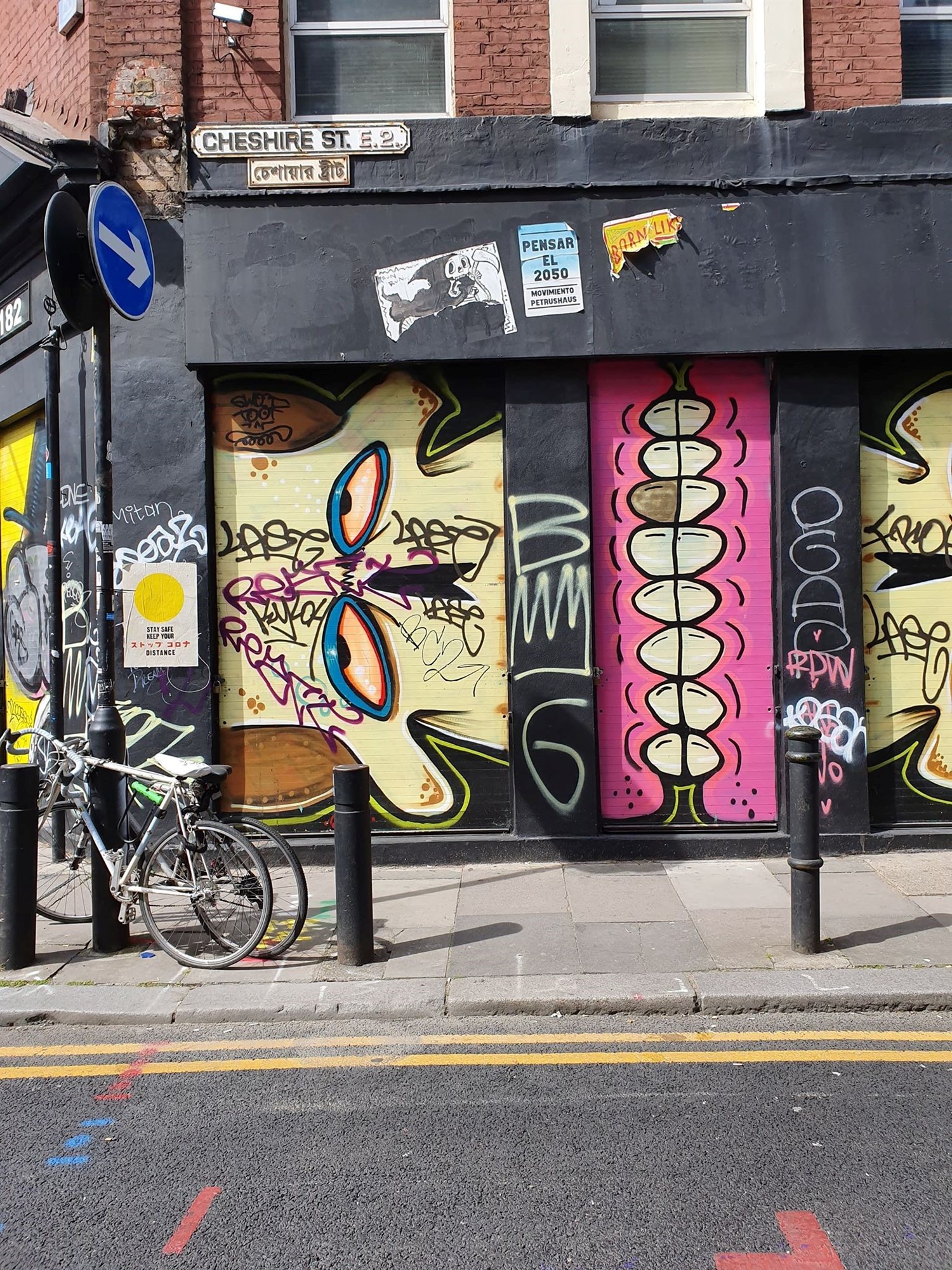 Art by graffiti artist Sweet Toof can be seen all over Brick Lane. The artist's work is equally disciplined in traditional painting and printmaking techniques, fusing ancient methods with modern materials. Sweet Toof's imagery combines layers of historical and current cultural references to create unconventional, iconoclastic art that is at once both traditional and contemporary.
Magda Archer
This poster by British artist Madga Archer is typical of her work and taste, drawing the viewer in with a stroke of kitsch delight. This poster is another work of art set out to cheer people up in response to the current climate.  This poster was seen in Bethnal Green but has already been painted over.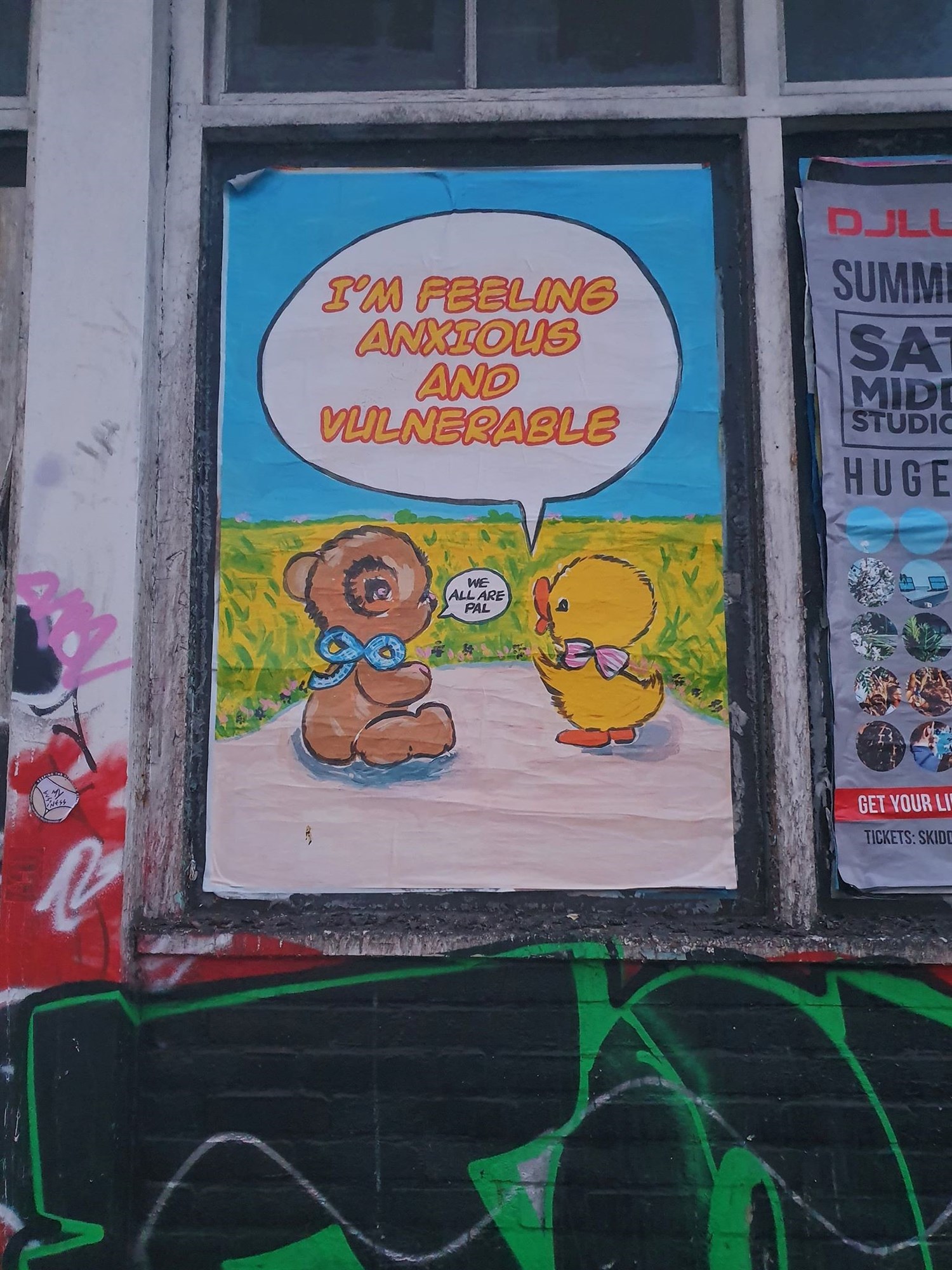 If you would like to be notified for any of these artists coming up for auction at Roseberys you can sign-up to our key word alerts by registering an account with us. 
Register an account to be able to sign-up to key work alerts
Consign work by an urban artist