South African works of art to be offered at Roseberys
19/11/2019 News Stories & Press Release, Impressionist, Modern & Post War Art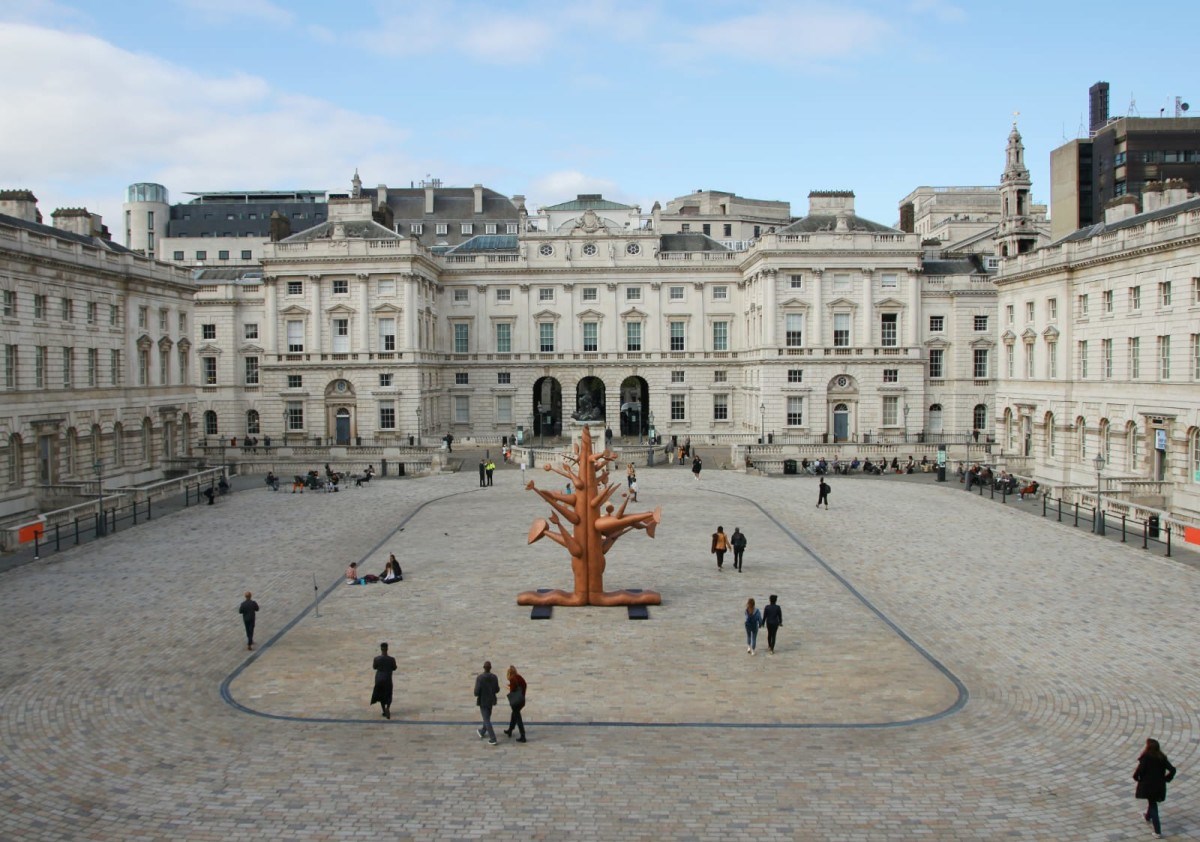 1-54  Contemporary Art Fair in London image by Peigi Mackillop
In recent years, art from Africa has been gaining Global attention. The foundations are there: famous art schools, a growing number of high-net-worth individuals, and fast urbanisation. Meanwhile, museums in Europe and North America have hosted an impressive number of shows of African art recently, while art fairs dedicated to area have emerged around the world, including 1-54 in New York, Marrakech, and London and the newer Art X Lagos.
Today, Africa's art market has plenty of room to expand. The continent's local collector base is growing steadily— and over the pond Sotheby's fourth dedicated auction of Modern and contemporary African art in April was dominated by African buyers who produced a total of $3 million, above its presale high estimate of $2.7 million according to the artnet Price Database.
Roseberys are excited to present a selection of works from renowned African artists in the upcoming Impressionist, Modern, Post War and Contemporary sale on 4th December, 2019. Here Tess O'Brien, Head of Sale highlights her two favorite South African artists from the diverse collection. 
An iconic Freida Lock interior oil from 1960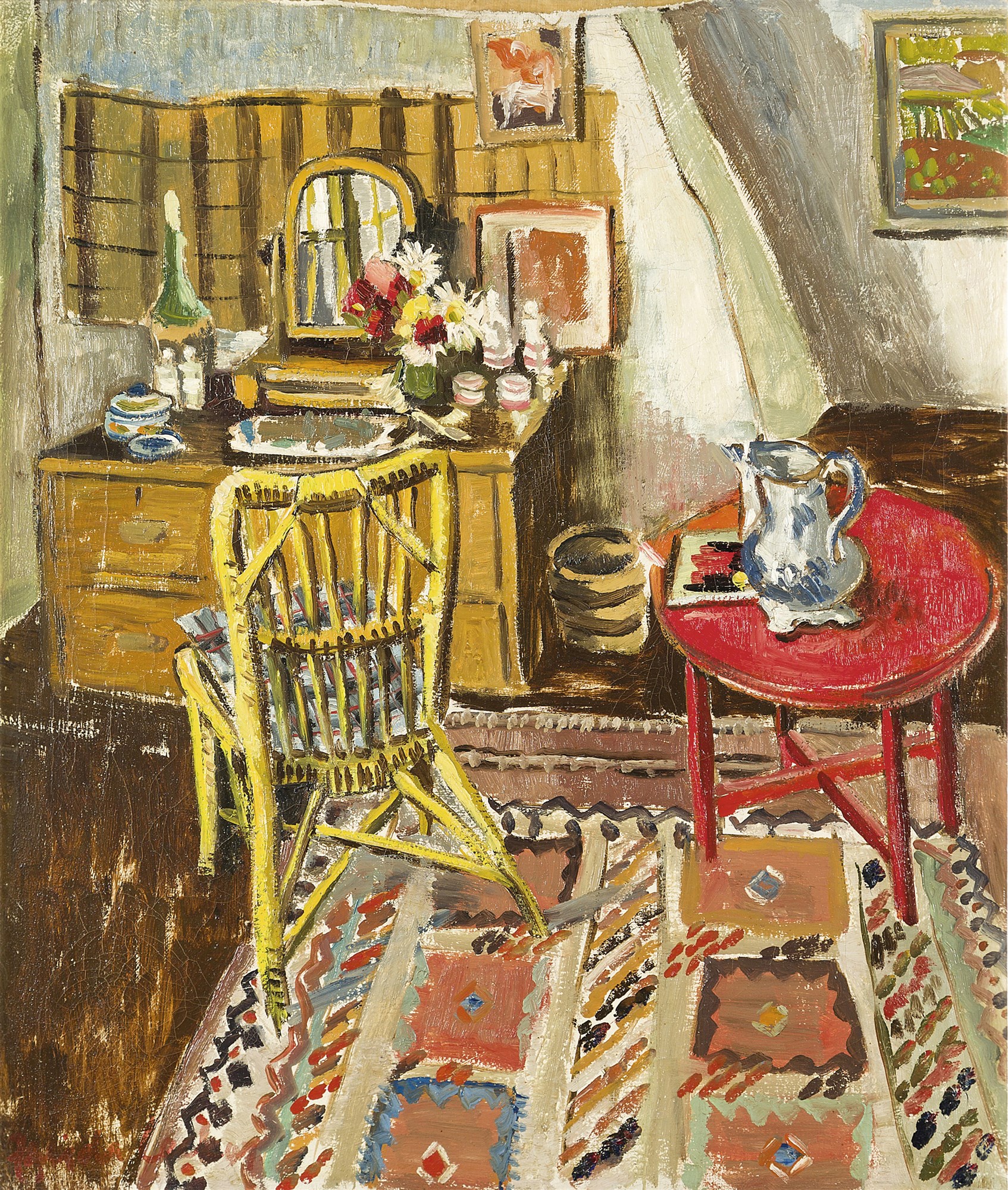 Lock was one of the founding members of the New Group (1938-54), an artistic circle made up of young South African artists, including Gregoire Boonzaier, Lippy Lipshitz, Cecil Higgs and Terence McCaw. Lock and her contemporaries brought a unique and innovative style to the conservative South African art scene, sometimes even being referred to as the 'Cape Impressionists'. Born in Cheadle Hume, England, Lock initially studied agriculture at Reading University, however after a year of study her family moved to Stellenbosch in 1921 to establish a fruit farm. She decided at the age of 30 to become an artist, and returned to England to study at the Heatherley School of Art, the first art school to admit women, in equal terms, with men into the life room. Through her expert use of colour, Lock has been able to evoke a sense of light and shadow in this cropped composition. Her characteristic use of darker outlines, particularly apparent in the chair, assist in delineating the object from the background, thus creating depth and definition in this busy and colourful work. This piece was purchased by the present owner from the renowned art dealer Joe Wolpe.
Work by Ben Enwonwu 
Furthermore, in the sale are three drawings by the Nigerian artist, Ben Enwonwu.  The artist is considered to be one of the most influential and pioneering African artists of the 20th Century. Born in Nigeria in 1917, Enwonwu studied fine art under Kenneth C. Murray at Government College, Nigeria, from 1934 before being awarded a scholarship in 1944 to study in the UK at the Slade School of Fine Arts. Exposed to the British modernist artists of the period and encouraged by the Slade to experiment with alternative modes of representation, Enwonwu's style continued to evolve through these multiple external influences. Enwonwu signed and dated the majority of his works, including sketches, which in turn documented his new ideas and displayed his response to changing stylistic fashions in art. Often he would title his paintings, write out the themes explored and added working notes to the reverse of his preparatory sketches for later paintings; this can be seen in both of the works in the upcoming auction. During his studies within the UK, the British colonial government employed Enwonwu to create posters for their propaganda campaigns directed towards skilled, colonised Nigerians assisting in the post-war reconstruction efforts within the UK. In many aspects he was presented as a result of the British colonial governments efforts of tutelage in their colonies, however he was also adopted by African activists who considered him a part of Nigeria's quest for political independence. His unusual position within Western society and back home in Nigeria meant his talent was exploited for multiple parties; evidently he actively contributed to both sides, and his artwork of this period document his interaction with both contexts. As a result his work is considered to be pioneering and consequently a unique form of African Modernist art.
Also included in this sale are works by African artists Wolf Kibel, Maud Frances, Walter Gilbert Wiles and Brian Bradshaw.
The sale will take place on Wednesday 4 December at Roseberys, starting at 12 noon
Viewing Times at Roseberys
Sunday 1 December 10.00am - 2.00pm
Monday 2 December 9.30 am - 5.30pm
Tuesday 3 December 9.30 am - 5.30pm
Wednesday 4 December 9.30 am - 11.45am
Contact Head of Sale : Tess O'Brien tessobrien@roseberys.co.uk for more details