Sophie Hetherton Takes 5 : Modern & Contemporary British Art
31/07/2020 Modern & Contemporary British Art, News Stories & Press Release
Roseberys' Modern & Contemporary British Art auction presents the opportunity for every collector to invest in some of the most prominent names in British art from the 20th Century. Modern & Contemporary British art continues to be a growing sector within the art market and one that provides exciting opportunities for the new and seasoned collector alike. These auctions trace the history of Britain from 1900 to the present day, from the Edwardian era through two world wars and into the post-war and post-modern world. The upcoming sale features a wide selection of paintings, sculpture, and works on paper by British artists.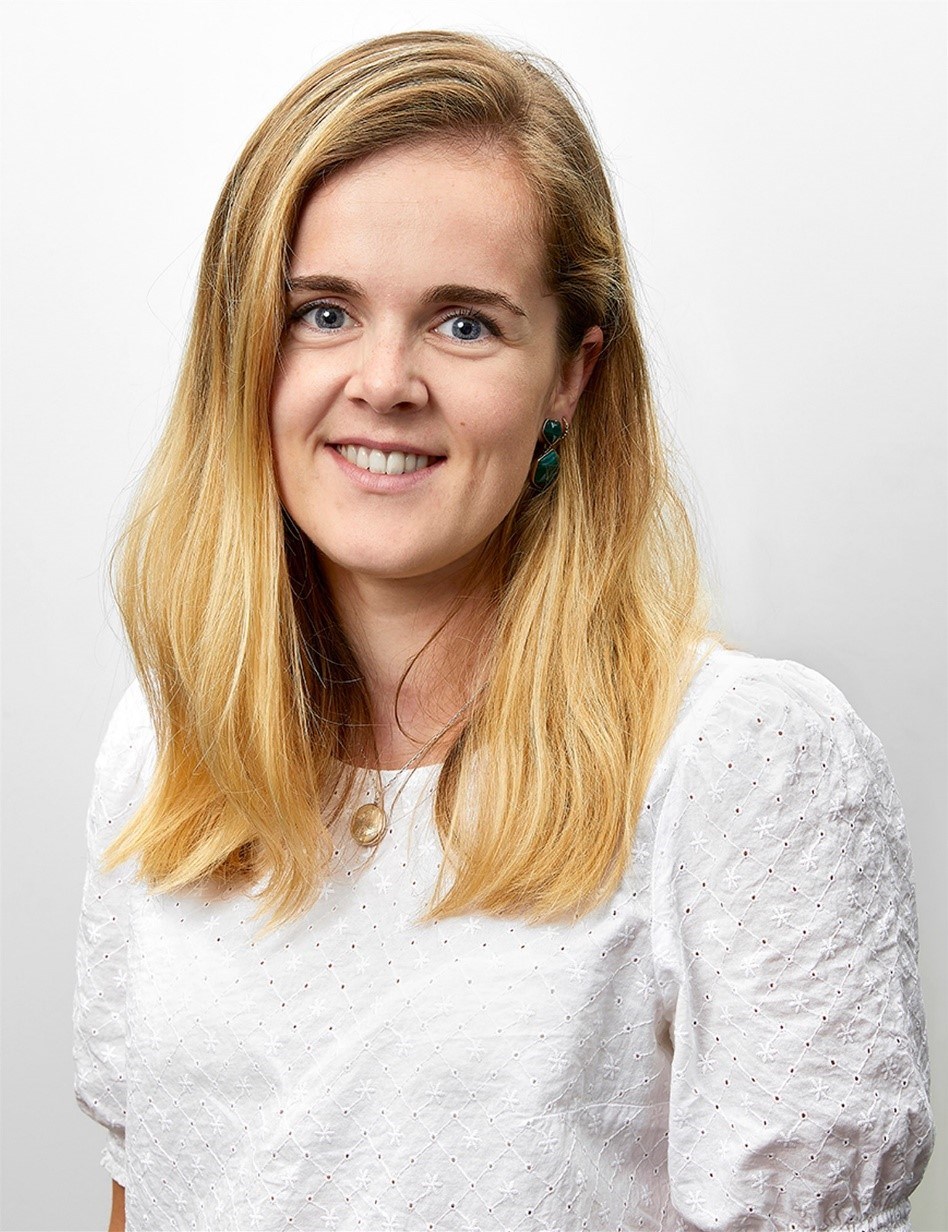 Here we asked Sophie Hetherton, Junior Cataloguer & Administrator for the Paintings and Prints department to pick her five favourite lots in the upcoming sale on Tuesday 11 August.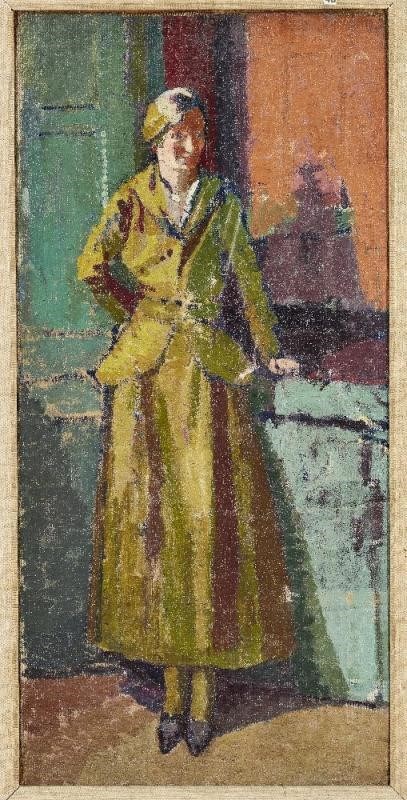 Camden Town School, c.1911-1914- Portrait of a lady standing full length; oil on canvas laid down on board
Camden Town School
The Camden Town Group only held three exhibitions in 1911–12 before being absorbed into the London Group in 1913, but its name has become synonymous with a distinctive period in the history of British art before the First World War. The present work is evidently of this period and displays similar characteristics to Malcolm Drummond's portraits completed prior to the First World War. '19 Fitzroy Street' painted c. 1913-14 implements a similar colour scheme and style to the present work, whilst the portrait of 'A young woman in an interior' also follows a comparable composition. The Camden Town School had a total of 16 members, including Walter Sickert, Duncan Grant and Spencer Frederick Gore, plus multiple periphery members. These artists frequently imitated and took inspiration from each other to produce these Post-Impressionist compositions.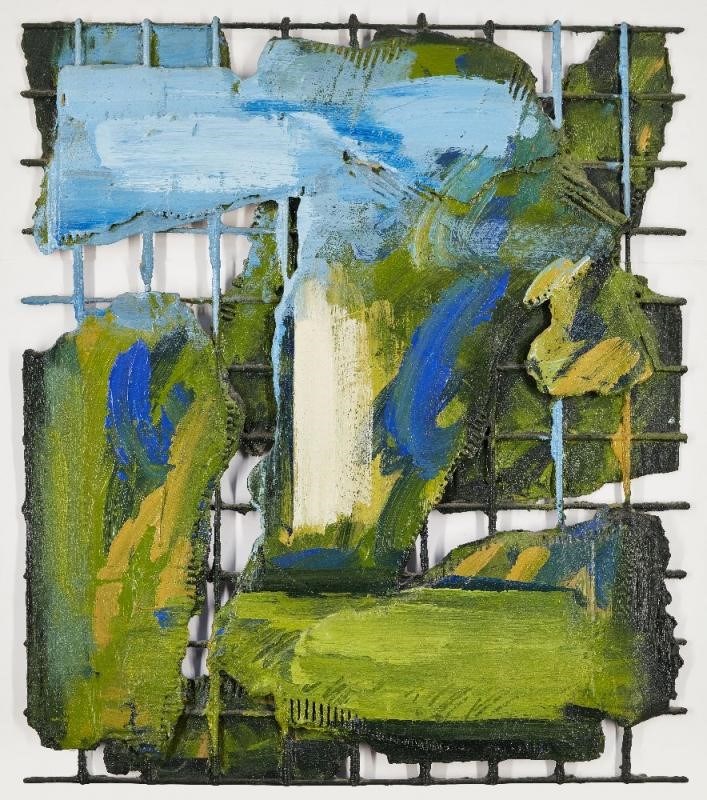 William Tillyer, British b.1938- Untitled, 1980; mixed media, welded wire mesh, acrylic, and cardboard
William Tillyer
Exhibiting frequently in London and worldwide since the 1950s, Tillyer is synonymous with the contemporary British artistic movement that has dominated the market in the last few years. His untitled mixed media composition created in 1980 (Lot 2) was exhibited at Bernard Jacobson Gallery, London, where purchased by the present owner's father. His diverse, ever-changing, and always engaging style has presented a varied array of objects and paintings to the market in recent years. The present work is part of a much larger exploration of 'mesh works' beginning in the mid-1970s, the 2nd wave of 'mesh works' began in 1979/80 where Tillyer excluded using canvas. Evidently the present work was completed during this 2nd period and is being sold with an estimate of £5,000 – 8,000.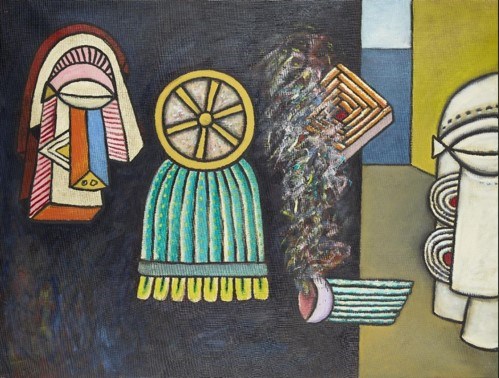 Alan Davie CBE RA HRSW, Scottish 1920-2014- Illa Guber Mentem, 2010; oil on canvas
Alan Davie CBE RA HRSW
Lot 12 to 14 are three works by the well-known Scottish artist; Alan Davie. Davie travelled extensively and whilst in Venice became influenced by other painters of the period, such as Paul Klee, Jackson Pollock and Joan Miró. At times, Davie had the unusual technique of executing paintings standing above them in a similar technique to Pollock - although he never went to the same levels of abstractionism as Pollock, instead preferring to create symbols and forms in a naïve and spontaneous manner inspired by Zen philosophies. His work can now be found in museum collections worldwide, including the Peggy Guggenheim Museum in Venice, The Museum of Modern Art in New York, and the Stedelijk Museum in Amsterdam.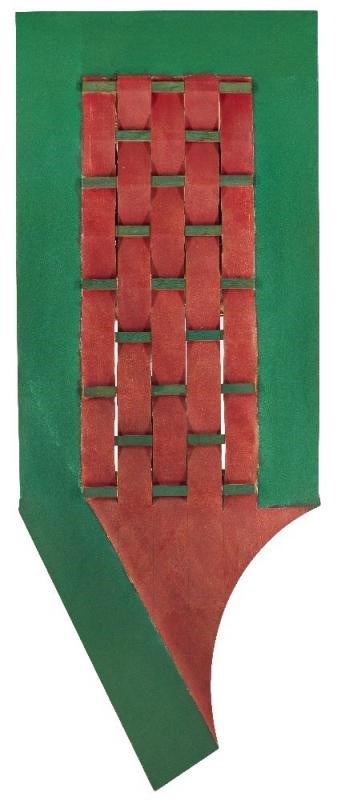 Richard Smith CBE, British 1931-2016- Bucklee, 1972; oil, wood and canvas
Richard Smith CBE
Lots 4 to 9 are by British artist Richard Smith, an artist closely associated with the colour field painting style. Rather than focusing on a concept within his works, Smith primarily focused on the method behind his creations, producing innovative and intriguing mixed media compositions, constructed and assembled in unique ways. These 6 works by Smith presented by Roseberys show his wide-ranging style. Over his career, Smith has been part of prominent exhibitions worldwide, including; a retrospective exhibition at the Whitechapel Gallery in 1966, while still in his thirties; Place at the ICA in 1959; Situation at RBA Galleries in 1960; and Painting and Sculpture of a Decade at Tate in 1964. After being awarded the Grand Prize at the 9th São Paulo Biennial in 1967 and participating in Documenta IV, Kassel in 1968, Smith represented Britain at the XXXV Venice Biennale in 1970 and was awarded the CBE in 1971. A major retrospective titled Seven Exhibitions 1961-75 was held at Tate in 1975.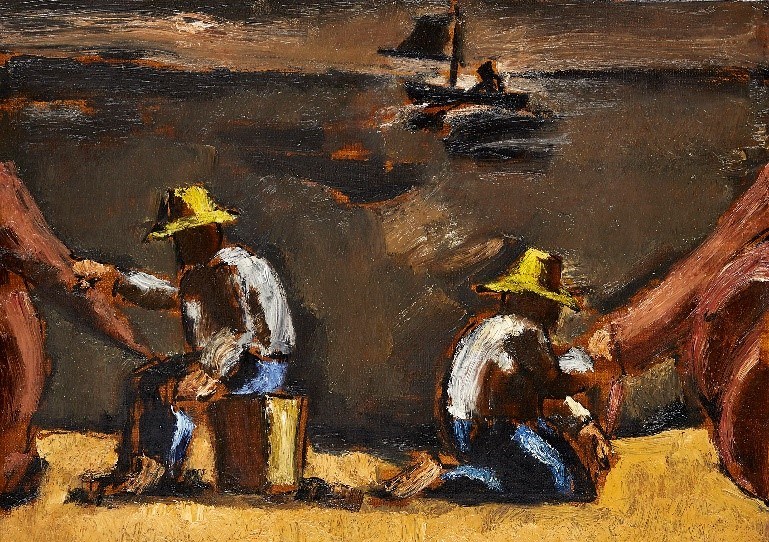 Josef Herman OBE RA, British/Polish 1911-2000- Seated Nude, 1990; oil on board
Josef Herman OBE RA
Showing strong results in the British market over the last few years, Josef Herman is an artist collectors are always willing to invest in. Born in Warsaw, Herman escaped to Great Britain during World War II, eventually being regarded as one of the most influential British artist's on contemporary art. Herman studied working people as the subjects of many of his paintings, including farm workers, fishermen and, most notably, coal miners. The latter became a particular interest for Herman during the eleven years that he lived in Ystradgynlais, a mining community in South Wales. Lots 29 to 34 show Herman's typical focus on the human form; bold and distinctive in style.
You can view the full catalogue here
Modern & Contemporary British Art
Tuesday 11 August, starting at 12 noon
Contact the pictures department for more information: pictures@roseberys.co.uk

Viewing information 

Viewing by appointment only
Thursday 6th August 10am-5pm ( final time slot 4pm-5pm)
Friday 7th August 10am-5pm ( final time slot 4pm-5pm )
Sunday 9 August 10am-2pm ( final time slot 4pm-5pm)
Monday 10 August 10am-5pm ( final time slot 4pm-5pm )
Please contact pictures@roseberys.co.uk  to book an appointment