Sikh plaque makes £20,000
18/06/2019 News Stories & Press Release, Islamic & Indian Art
LONDON: A Sikh plaque carried into battle during the Burma Campaign in the Second World War was one of the stars in a diverse array of intriguing objects offered at Roseberys London's Arts of India sale.
Alice Bailey Head of Department comments: The inaugural Arts of India sale on June 12th proved a great success with many lots sell far above their estimates. Indian miniature paintings from the private collections were very well received with a portrait of King James I from the collection of Gunter Heil (1938-2014) making £4200 and a Mandi painting with Royal Mandi Library provenance also selling for £4200 hammer. Miniatures from a private Swiss collection also sold well and competition was fierce over the internet and telephone. A group of Sikh portraits on ivory carried into battle in the Burma Campaign sold for £20,000 hammer and a biography of Guru Gobind Singh sold for £10,000. Contemporary works by Pakistani artist Zahoor Ul Akhlaq purchased directly from the artist sold for 10 times their estimates. Jewellery and silver works of art sold for strong prices as well.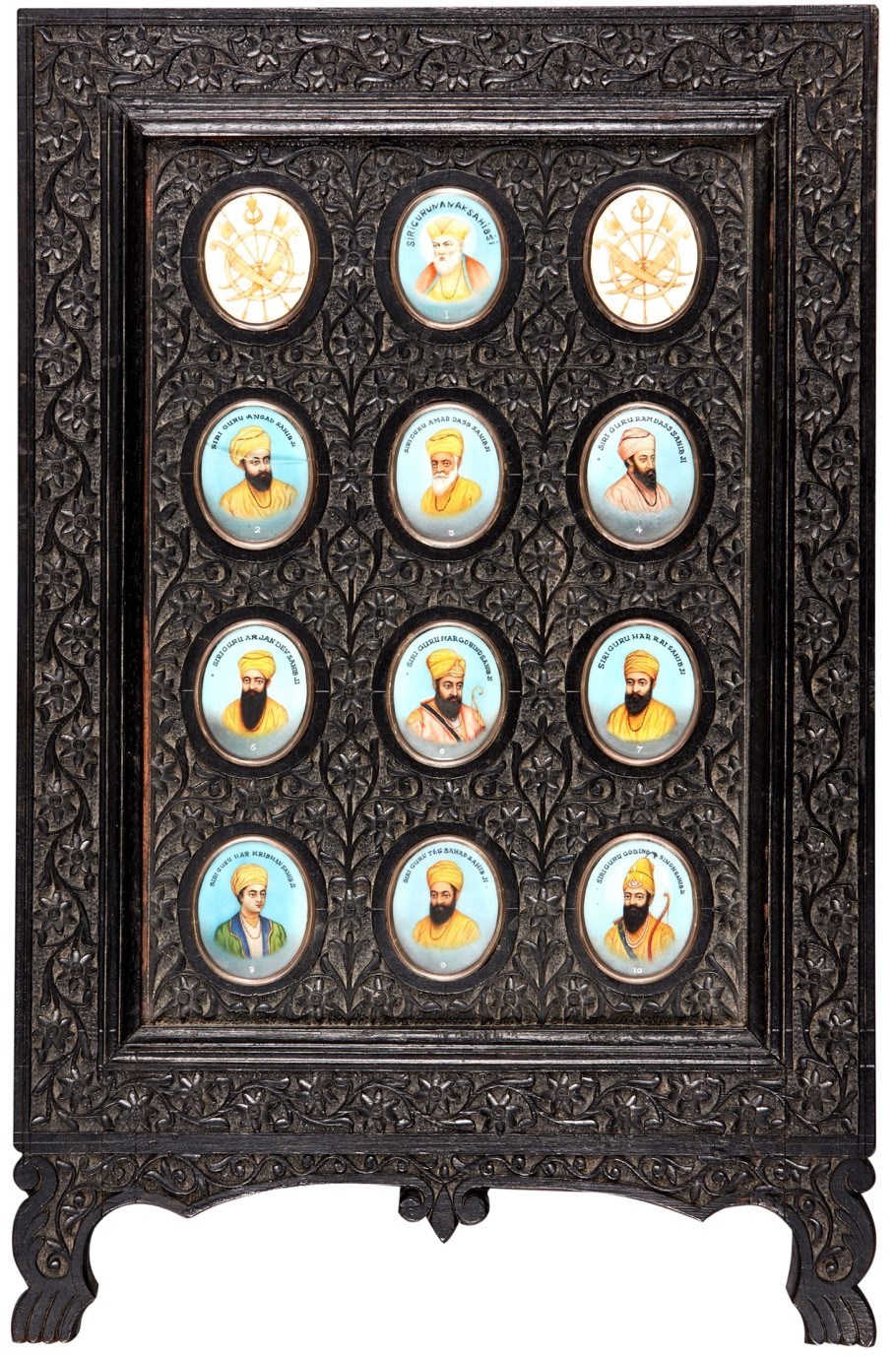 Made in c.1890, the North Indian plaque featured a group of portraits on ivory of the ten Sikh Gurus and the Guru Granth Sahib – the principal scripture of Sikhism compiled by the gurus and regarded by Sikhs as the final, sovereign, and eternal living guru (Lot 271). The plaque had passed by descent from Captain Eric Richards, who served as a captain in the 11th Sikh Regiment in the Burma Campaigns. Richards, who learnt the Sikh traditions and language, described and considered the Sikh soldiers as his brothers. Indeed, his life was saved in action against the Japanese by his Sikh bodyguard. Richards also served alongside Nand Singh, a famous Sikh soldier in the Second World War who was awarded the prestigious Victoria Cross.
Such plaques played a central role in the life of a Sikh Soldier in the British Army. The symbols of faith accompanied the Regiments abroad, in adverse conditions and on the front-line. The plaque found a buyer at £20,000. 
Along the same theme was a valuable Sikh 19th century biography of Guru Gobind Singh (1666-1708) from Punjab, which made £10,000 (Lot 276).
Born Gobind Rai, Guru Gobind Singh was the tenth Sikh Guru, a spiritual master, warrior, poet and philosopher. When his father, Guru Tegh Bahadur, was beheaded for refusing to convert to Islam, Guru Gobind Singh was formally installed as the leader of the Sikhs at age nine, becoming the tenth Sikh Guru. Among his notable contributions to Sikhism are founding the Sikh warrior community called Khalsa in 1699 and introducing the Five Ks, the five articles of faith that Khalsa Sikhs wear at all times. He also continued the formalisation of the religion, wrote important Sikh texts, and enshrined the scripture the Guru Granth Sahib as Sikhism's eternal Guru.   

Elsewhere, a small collection of modern art by Indian and Pakistani painters attracted substantial interest. The three works – two by the pioneering Pakistani artist Zahoor Ul Akhlaq (1941-1999) and another by the Indian painter Bikash Bhattacharjee (1940-2006) – came from a private collection in Australia where they had been purchased by the vendor's parents. The larger of the pictures by Akhlaq, titled Composition 173, drew multiple bids before it was knocked down at £10,500 (Lot 315).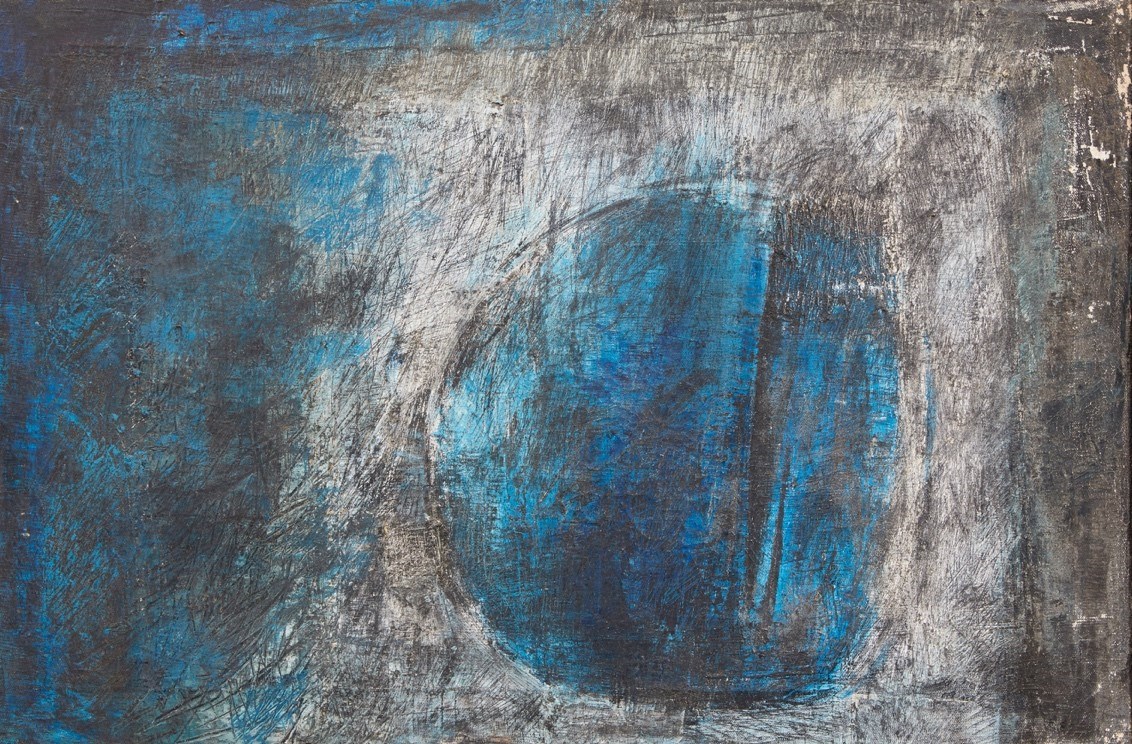 The smaller work, Untitled Composition, sold for £4,200 (Lot 316). Akhlaq's painting invoked a dialogue between modernist abstraction and many traditional forms and practices found within South Asia, including Mughal Miniature painting, calligraphy and vernacular architecture. At a time when his contemporaries in South Asia were developing their work within a modernist tradition, or had primitivist leanings, he eschewed both schools by merging his interest in abstractions with traditional and vernacular practices. Although he evaded the label of an abstract artist, his work mostly fits this definition. Akhlaq's influences are from a vast range of sources, which include painting, literature, philosophy, Sufism, dance, and music. His teaching and practice are considered to have had a significant impact on a generation of Contemporary Pakistani art and artists.

Meanwhile, the Bhattacharjee oil of a man with a magnifying glass, dated 1978, sold for a mid-estimate £10,500 (Lot 314). It had never been offered before, having been purchased direct from the artist. Bhattacharjee was an Indian painter from Kolkata in West Bengal. Through his paintings, he depicted the life of the average middle-class Bengali - their aspirations, superstitions, hypocrisy and corruption, and the violence endemic to Kolkata. A versatile artist, Bhattacharjee worked in oils, acrylics, watercolours, conté and collage. In 2003 - three years before his death - he was given the highest award from India's National Academy of Arts, the Lalit Kala Akademi Fellowship.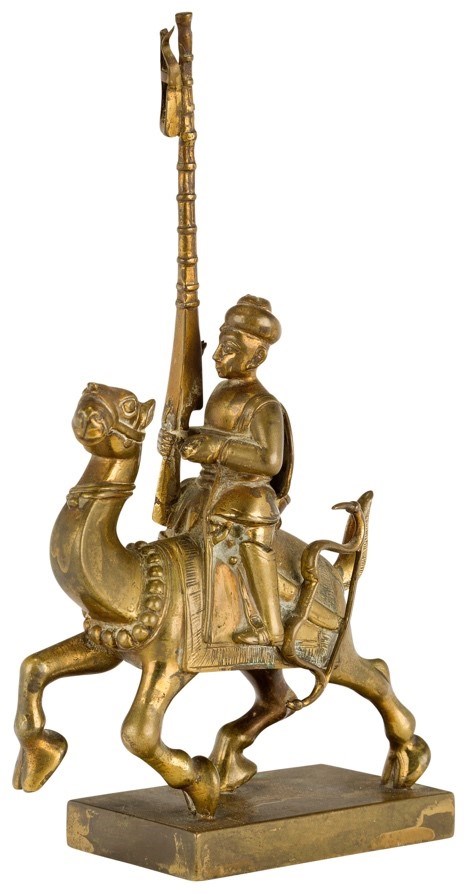 A brass Vizagapatam toy soldier riding camel took a top estimate £3000 (Lot 151). This model of a soldier riding a camel was originally part of a remarkable set of late 18th century bronze toy soldiers now scattered across some of the world's leading museums. Dating to c.1790, it was made using the cire perdue (lost wax) process, which allowed for a greater variety of detail and expression. The set is most unusual in Indian sculpture for its humorous caricatures of the military, with soldiers given oversized heads and weapons to exaggerate their pomposity and swagger. Who the set was made for, and by whom, has inspired debate among scholars. Perhaps most intriguing is the suggestion that the toy soldiers represent the troops of the Sultanate of Mysore and were made for the children of Tipu Sultan (1750-1799), the so-called 'Tiger of Mysore' who ruled in South India from 1782 to 1799.
In the Indian silver section, a 19th century gilt bird with a puffed-out breast and holding a flower bud in its beak and a fanned tail made £1400 – well above its £200-300 estimate (Lot 162). Doubling its top estimate was an Indo-Portuguese bone and ivory-inlaid hardwood and ebony box (Lot 154). Made in Goa during the 17th century and decorated on each side with inlaid designs of stars and circles, it made £3,000. Among the jewellery a pair of 19th century gem-set gold bangles made of a solid gold band with emeralds, spinels and diamonds bettered expectations to make £2700 (Lot 141). 
Keen bidding greeted a portrait of King James I of England after a European print which had come from the private collection of Günter Heil (1938-2014) in Berlin (Lot 122). It was made in Rajasthan, North India, and sold for £4,200. Bid to a multi-estimate £1,450 was a group of paintings from an album of Hindu deities, each bearing an English inscription in black ink identifying the deity (Lot 242). The 12 oval paintings, c.1850, were made in opaque pigments on mica and originate from Tanjore in South India.
~Ends~
For further information please contact Peigi Mackillop peigimackillop@roseberys.co.uk +44 (0) 20 8761 2522