Shane Xu – Joins the team!
16/08/2018 Prints & Multiples , News Stories & Press Release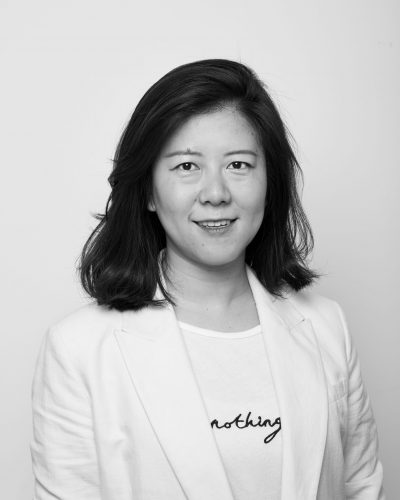 Ahead of the Modern & Contemporary Prints & Multiples sale on Tuesday 9 October, We take a moment to speak to new Head of Department, Shane Xu about her passions, interests and what the future holds for the Prints Department at Roseberys
Roseberys: Your background is in Modern & Contemporary prints – What is it about this medium that first attracted you?
Shane: As a child I was so fascinated with books and their paper pages, so from an early age I was always interested in paper as a medium, and my interests in print and print-making grew from there. I was previously in finance in a 500 fortune company but, was fascinated by modern & contemporary art, so I started from the beginning -taking an internship in the Prints department at Bloomsbury over the course of the following 6 years I went from intern to Head of Sales. Afterwards, I was honoured to be invited by Sworders to create a Prints Department for them. And I believe I've laid a good groundwork there. I homed my skills in finance and expertise in prints into a passion driven career in the arts and have never looked back!
Roseberys: You have been in the auction world for the past 8 years – What's been your most exciting discovery?
Shane: Rather than a single discovery, I think the most exciting thing is watching the trends of artists and how their careers change and develop. Banksy is a perfect example – originally you could pick up a Banksy for a relatively small amount – Over the years his work has become more and more popular and now commands high prices, as well as being a household name.
So, for me the excitement is in identifying these trends and artists of the future
Roseberys: What been your most exciting auction moment?
Shane: For me it is about the process, the hard work that goes to consigning great pieces, the curation and hanging of the sale and finally the collectors coming together and competing against each other – in that moment the market will change – it doesn't happen every day but, when it does its compelling to watch.
When I get feedback from clients about the curation and their appreciation – those are the rewarding moments.
Roseberys: What artists work would you love to see come through Roseberys doors?
Shane: Roseberys has a great reputation for Modern & Contemporary prints so, I would love to open up the dialogue more between private collectors and see what they have in their collections and what they are looking for, and build new relationships. On a personal level, I love Edvard Munch and to have his prints would be wonderful. For me his prints hold more interest than his paintings.
Roseberys: What are you most looking forward to about working at Roseberys?
Shane: What strikes me most about walking into Roseberys is that it is a young, ambitious and driven team – You really get a sense of the progression of the business and that my colleagues really are the future of the auction world.
It's an exciting time to join!
Roseberys: Could you please tell us a bit about your first Roseberys auction (Modern & Contemporary Prints & Multiples 9 October)
Shane: This sale will present a wide range of artists from Royal Academicians to good contemporary printmakers. We'll have artists that include Grayson Perry, Howard Hodgkin and international artists such as Sol LeWitt, as well as some of the hottest names such as KAWS.
The sale is also made up of multiples and editions so not just traditional paper-media prints.
We also have two pieces which we are really proud to be selling on behalf of the Katie Piper Foundation.
For further information about the sale or a complimentary valuation please contact Shane Xu: shanexu@roseberys.co.uk
~Ends~
For further information please contact Charlotte Meddings charlottemeddings@roseberys.co.uk  +44 (0) 20 8761 2522
Roseberys is a privately owned auction house operating at the heart of the fine art market for 30 years.
With offices in London's Mayfair and Lambeth Roseberys offer a calendar of more than twelve specialist fine art, antiques and collectibles auctions each year.
Specialist sales include a wide range of Asian and Islamic Arts, Modern and Contemporary Art and Design, Decorative Art, Fine Silver and Jewellery, Ceramics, Paintings, Prints, Photography, Antique Textiles, Vintage Fashion and Fine Wine and Whisky.
Roseberys team of world-renowned specialists also provide a wide range of art market services to professional clients, including valuations for insurance and probate.
Roseberys is a member of SOFAA – The Society of Fine Art Auctioneers.