Royal manuscript achieves over £200,000 and wins prestigious award
2/11/2020 News Stories & Press Release, Islamic & Indian Art
A visually rich and important manuscript highlighting the extraordinary but little explored history of Africans in India was pursued to a staggering £212,500 at Roseberys.
The royal Sidi manuscript, offered with an estimate of £8,000-12,000 in Islamic & Indian Art on October 22, is a rare and fine example of artistic production in the African ruled state of Sachin in Gujarat. A self-contained nation founded in 1791, Sachin had its own cavalry and state band that included Africans, in addition to its own coats of arms, currency and stamped paper. It remained independent until integrated into the Indian state in 1948.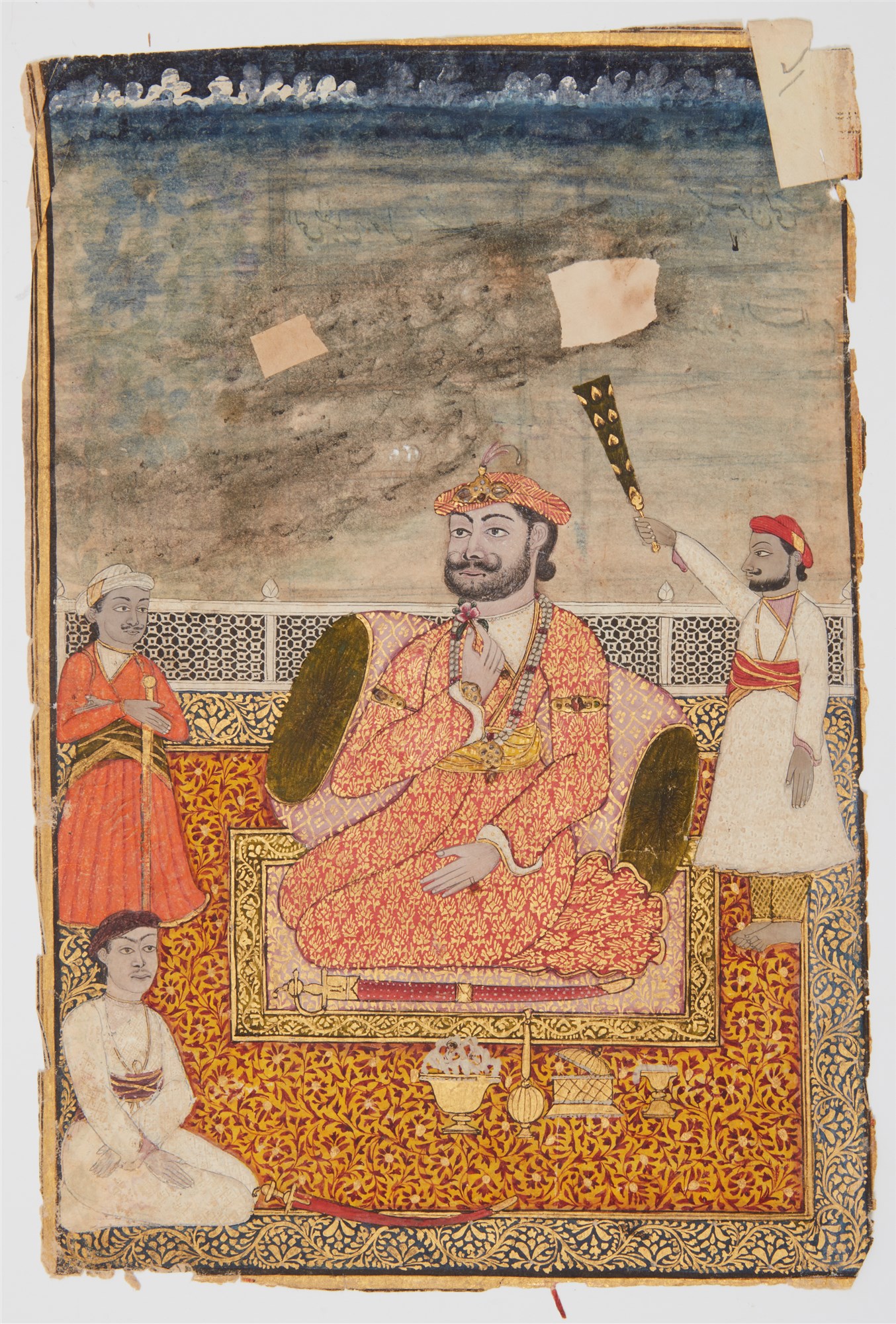 The highly prized manuscript, written in Persian and Urdu, was produced during the first half of the 19th century for the Nawab of Sachin, Ibrahim Muhammed Yakut Khan I Bahadur (r. 1802-1853AD). The rich illustrations contained within its pages of rulers, festivals, weddings, births and processions suggest it was produced as a collection of tales.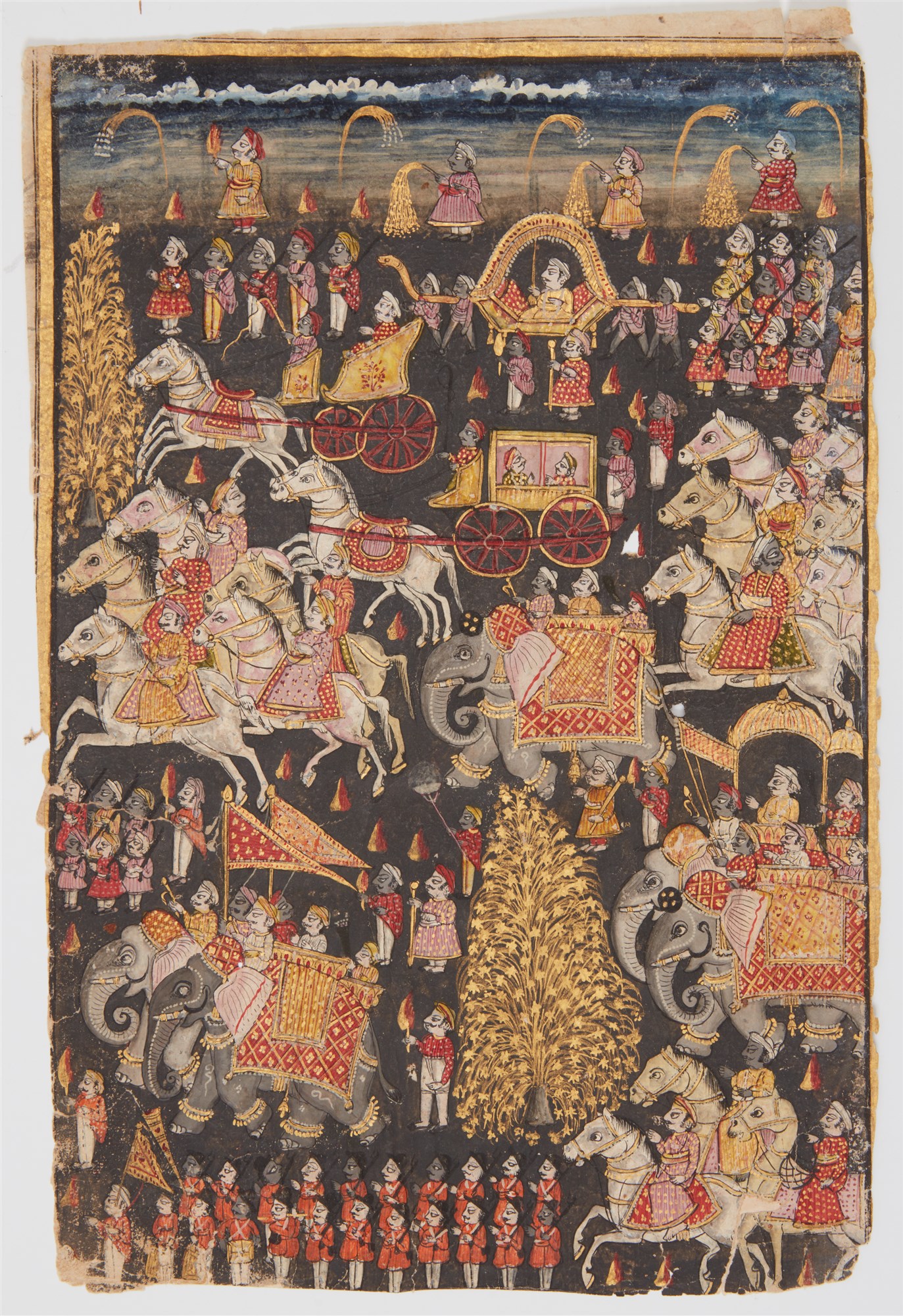 Though most of its subjects were Hindu, Sachin was ruled by Sunni Muslims of the Sidi dynasty who were of Abyssinian origin. Their success and those of the neighbouring state of Janjira are the only cases in history that slaves from East Africa went to another continent and reached a high position in society. As rulers, city planners, and architects the Sidis left an impressive historical and architectural legacy that attest to their determination, skills, and intellectual, cultural, military and political savvy.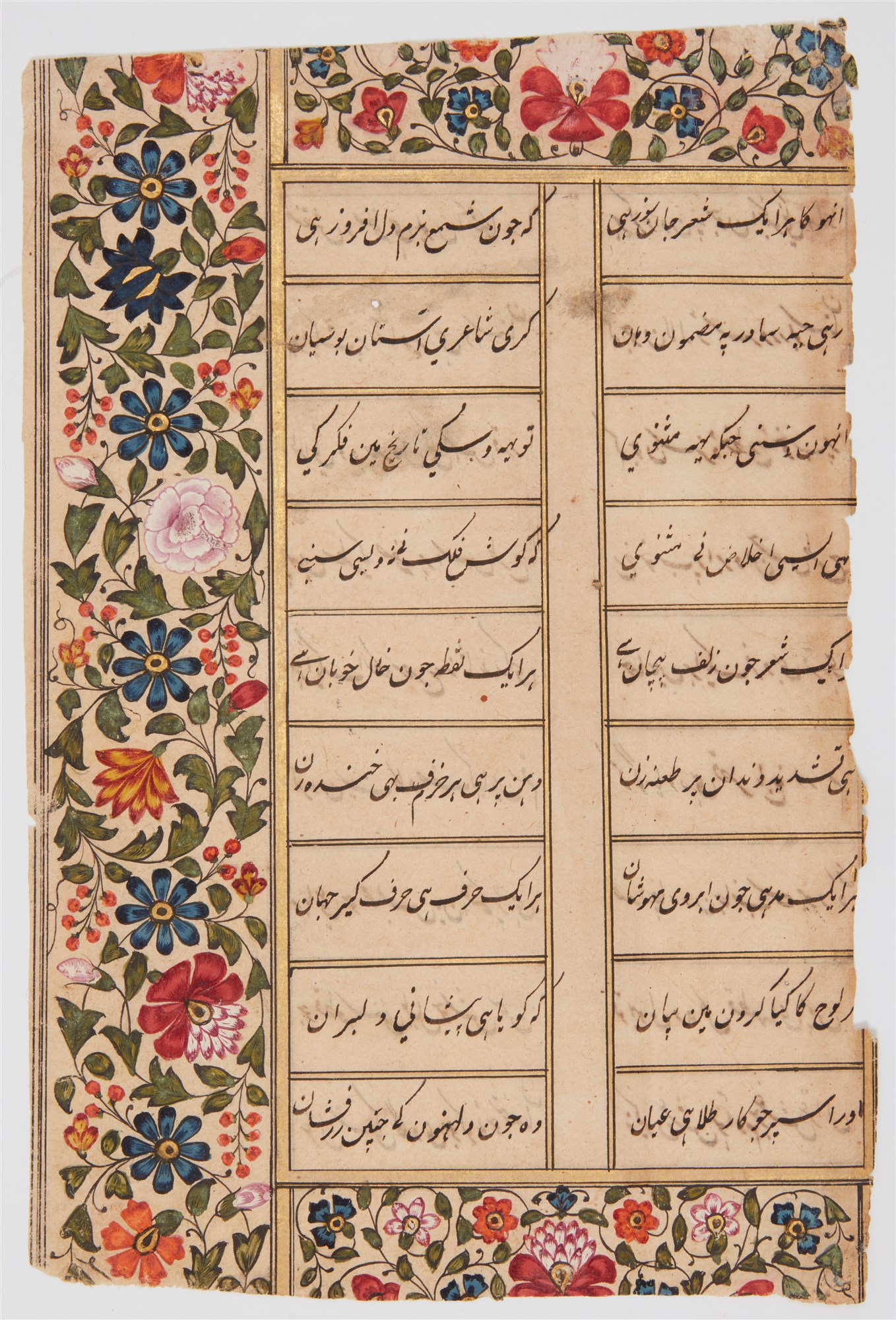 As well as achieving an awe-inspiring price at auction this lot also went on to win the first 'Outstanding Indian & Islamic Work of Art Award' from the Asian Art in London event, a prestigious competition sponsored by Apollo Magazine and The Antiques Trade Gazette. [Lot 343]
Alice Bailey Head of the Islamic & Indian Art department commented: The royal Sidi manuscript from Sachin was by far the star of the show selling for £212,500, of immense importance to both the African and Indian history.
On the overall sale, Bailey commented: We are delighted at the strong prices achieved for the sales of Islamic and Indian Arts on Thursday October 22nd, it was our strongest sale to date and demonstrates that manuscripts in particular are in strong demand.
The tantric works on cloth and paper from the collection of Victor Lownes performed exceptionally well, with results exceeding the top estimates on all the works. Of particular note was a group of folios from an 18th century Jain manuscript sold for ten-fold their estimate due to their near perfect condition. Early Qur'an folios also performed very well.
The Antiquities section achieved a very good price for an Amlash bull rhyton and a Roman glass jug. Also achieving a very strong price was a small oil of a village scene which had an inscription bearing the name of the Frida Kahlo of India, Amrita Sher-Gil.
Further Highlights from Islamic & Indian Arts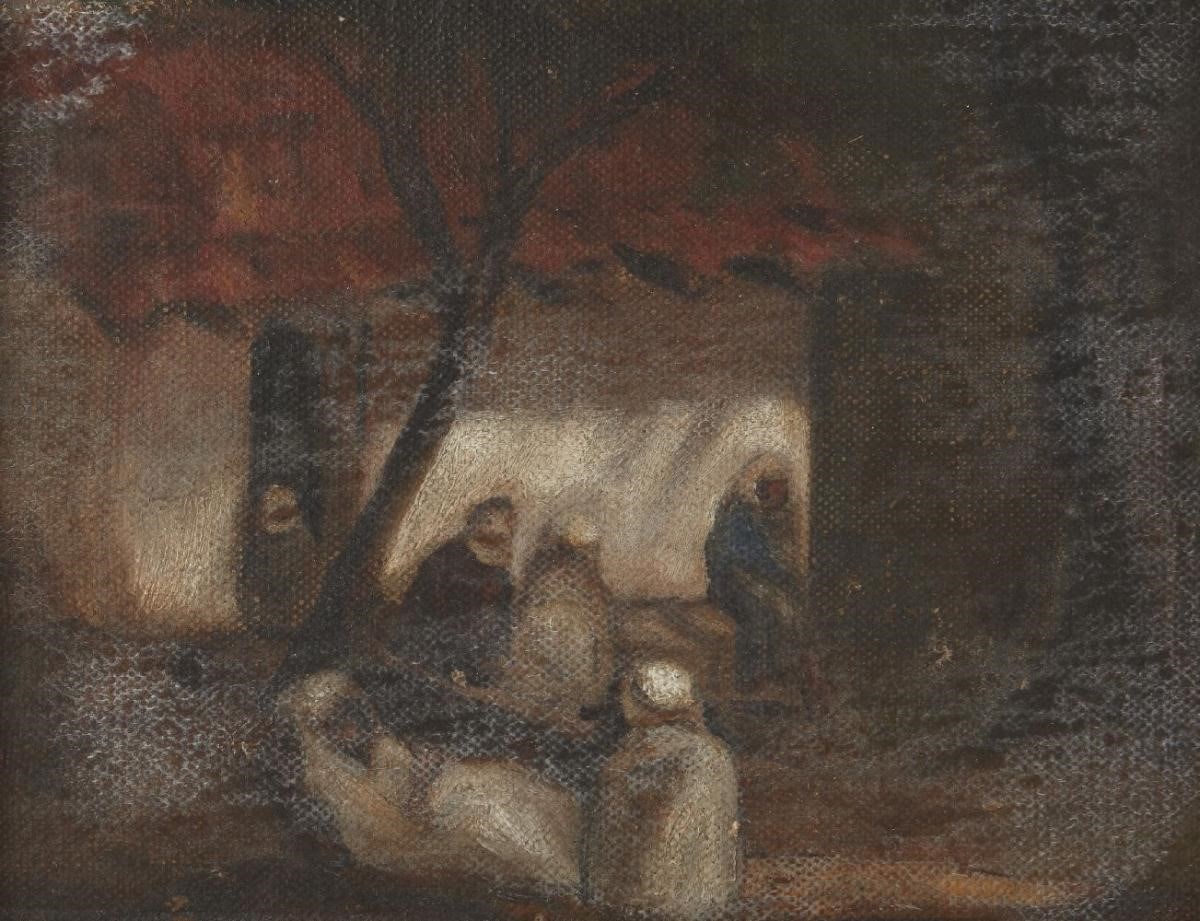 A small oil of Punjabi villagers inscribed with the name of Amrita Sher-Gil (1913-41), the so-called 'Frida Kahlo of India', was hotly contested to £35,000. Sher-Gil, considered a revolutionary and the originator of modern art in India, died at the young age of 28 so few works by her exist. In total, 172 paintings have been documented and of those 95 are in the permanent collection of museums and institutions within India, notably the National Gallery of Modern Art in New Delhi. [Lot 387]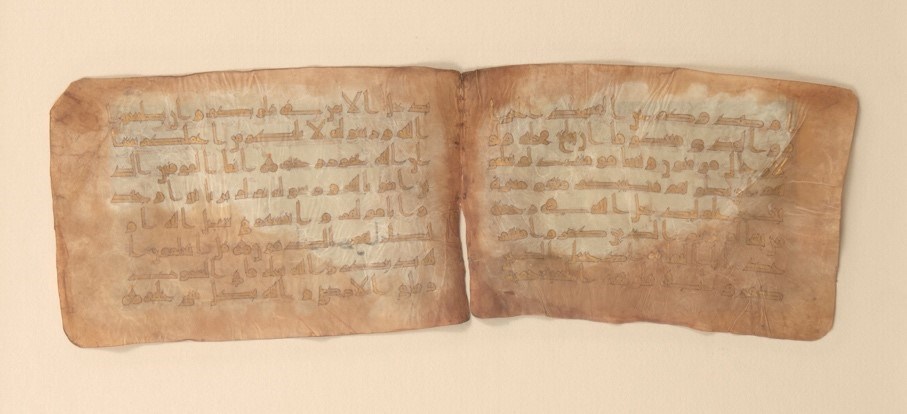 A bid of £11,875 secured an early Kufic Qur'an bifolio inscribed in gold and black ink on vellum and dating from the 9th or 10th century from either North Africa or the Near East. The price is nearly £5,000 more than its previous price at a London auction in 2014. The following lot containing two Kufic Qur'ans of similar age also drew competition and sold for £6,800. [Lot 30] [Lot 31]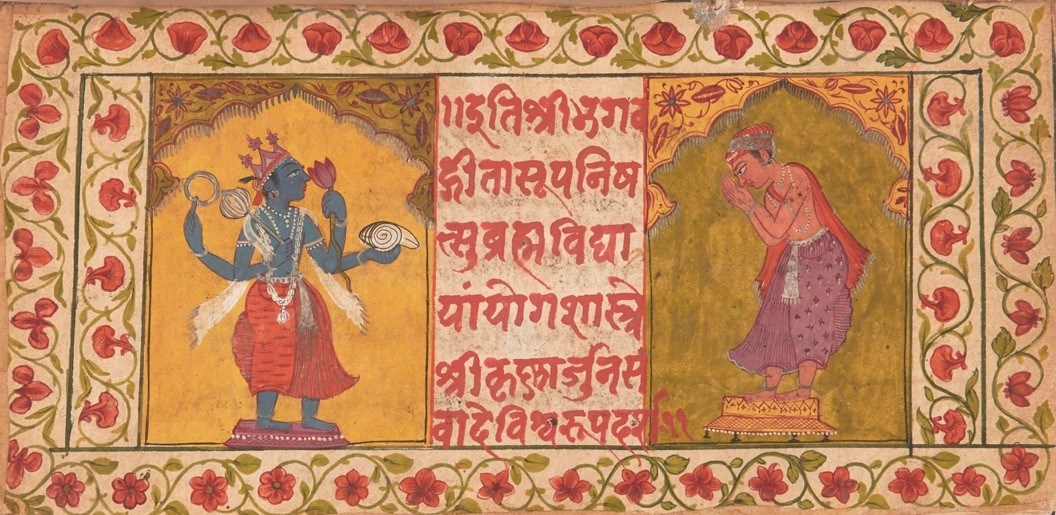 Multiple bids materialised for an illustrated Northern Indian manuscript recording the Bhagavad Gita, a dialogue between Prince Arjuna and Krishna. Both were depicted in the late 18th century manuscript which sold for a multi-estimate £9,375. [Lot 342]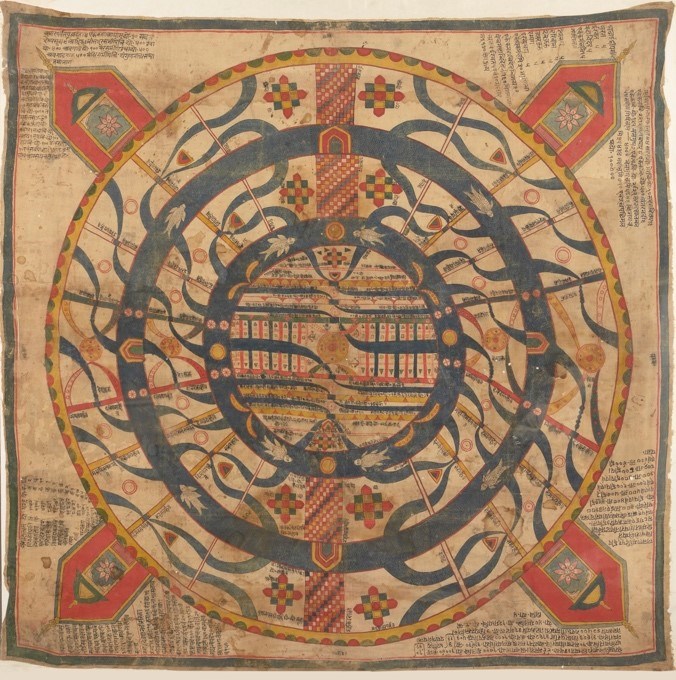 A group of Indian Jain artefacts from the collection of Victor Lownes surpassed pre-sale predictions with all seven lots getting away above top estimates. Among them was an 18th century cosmographical painting of Madhyaloka – one of the three worlds in the Jain universe. Made in western India, the gouache on cloth depicts the world in concentric regions divided by rivers inhabited with aquatic animals and Mount Meru, the sacred five-peaked mountain, at its centre. It sold for a multi-estimate £8,125 while a group of eighteen folios from a Jain manuscript sold for £7,500. [Lot 329] [Lot 330]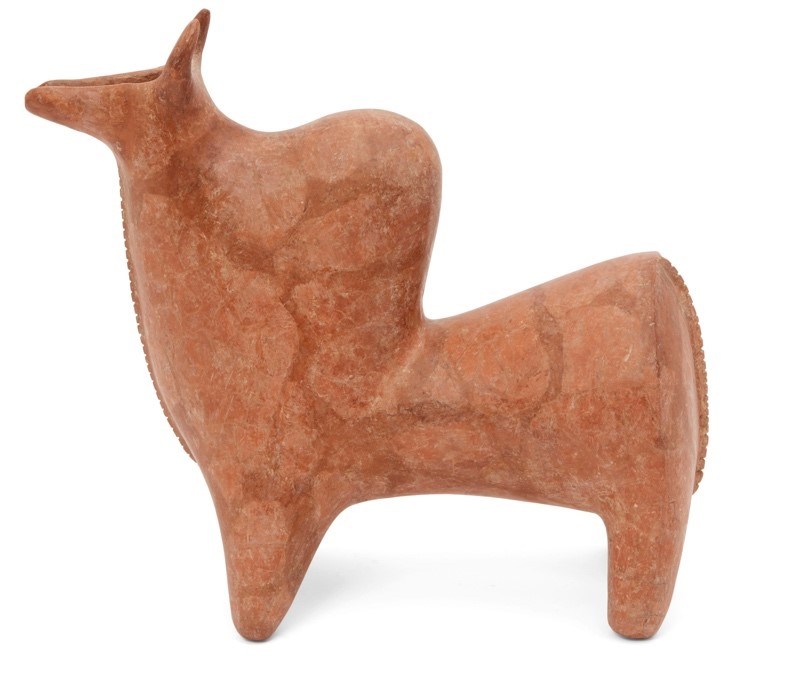 A substantially restored North West Iranian pottery rhyton in the form of a bull with a prominent hump attracted a number of bids in the antiquities section before selling for £7,500. Its strikingly modern aesthetics no doubt added to the appeal. [Lot 6]
A Private Collection of Islamic Manuscripts, Miniatures and Calligraphies
Alongside its main sale of Islamic & Indian Arts, Roseberys was delighted to offer over 100 lots of Islamic manuscripts, miniatures and calligraphies spanning decades of collecting by one family. The collection was sold predominately without reserve in a single-owner sale on October 23.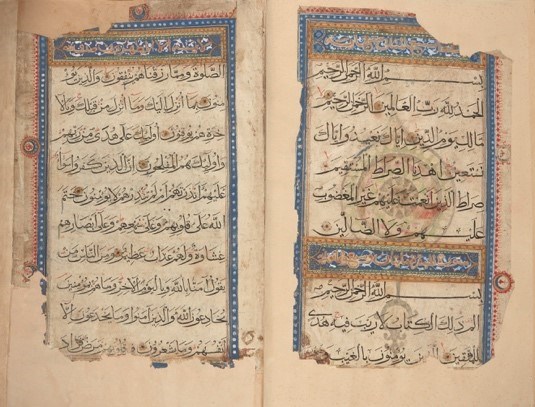 The top seller was a rare example of an early and complete Qur'an from Central Asia. Dating to the 15th century and possibly Uzbekistan, the monumental Ilkhanid-style Qur'an sold for £10,000. [Lot 5]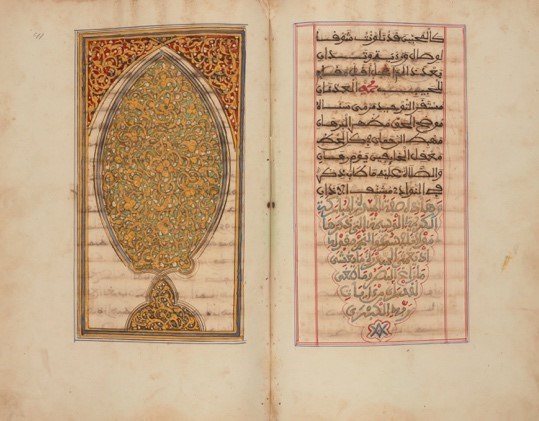 A manuscript containing a number of beautifully decorated folios including a double page representation of Paradise and a depiction of sidrat al-muntaha - the Sidra Tree that marks the end of the seventh heaven - tipped over top estimate to sell for £5,250. [Lot 91]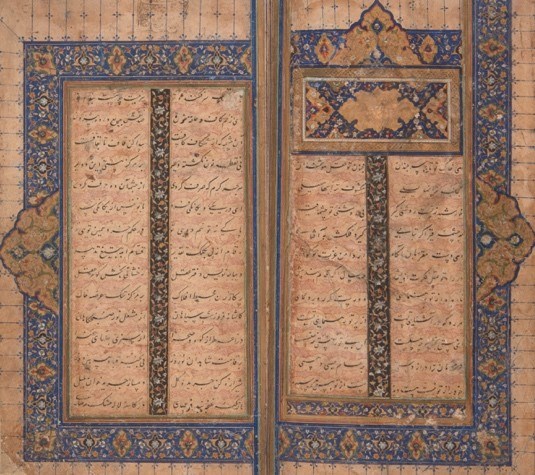 Also surpassing pre-sale expectations for £4,500 was a manuscript by the celebrated nasta'liq scribe Sultan Muhammad Khandan. He worked in Herat (present-day north-western Afghanistan) and spent his early years working for the Turkic poet and writer Mir 'Alishir Nava'i. [Lot 13]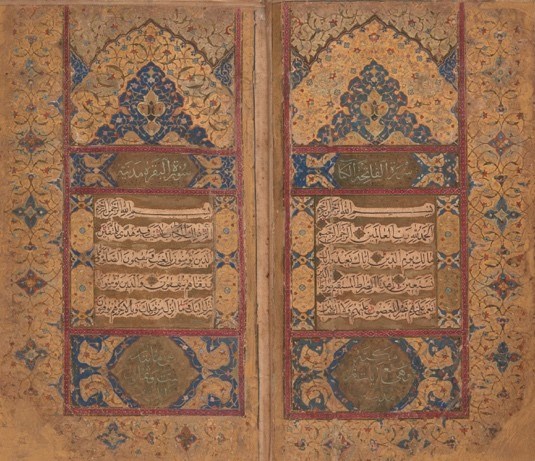 A late 18th century manuscript that was once in the library of Muhammad Khudayar Khan sold for £3,750. He was Khan of Kokand in the Fergana Valley (present day Uzbekistan) between 1845-1875 and is well-known for the large palace complex he built there in 1871. [Lot 42]
~Ends~
For further information please contact Peigi Mackillop peigimackillop@roseberys.co.uk +44 (0) 20 8761 2522
Please note that all prices include buyer's premium.