Roseberys staff pick their favourite art & antiques at home
24/04/2020 Prints & Multiples , News Stories & Press Release, Chinese, Japanese & South East Asian Art , Decorative Arts & Modern Design , Islamic & Indian Art , Old Master & 19th Century Pictures
Working in an auction house it's only natural for the staff at Roseberys to begin a private art and antique collection of their own. Here we ask Roseberys staff to pick their most treasured and loved art and antiques they own for their sentimental value. 
Alice Bailey
Head of the Islamic & Indian Art Department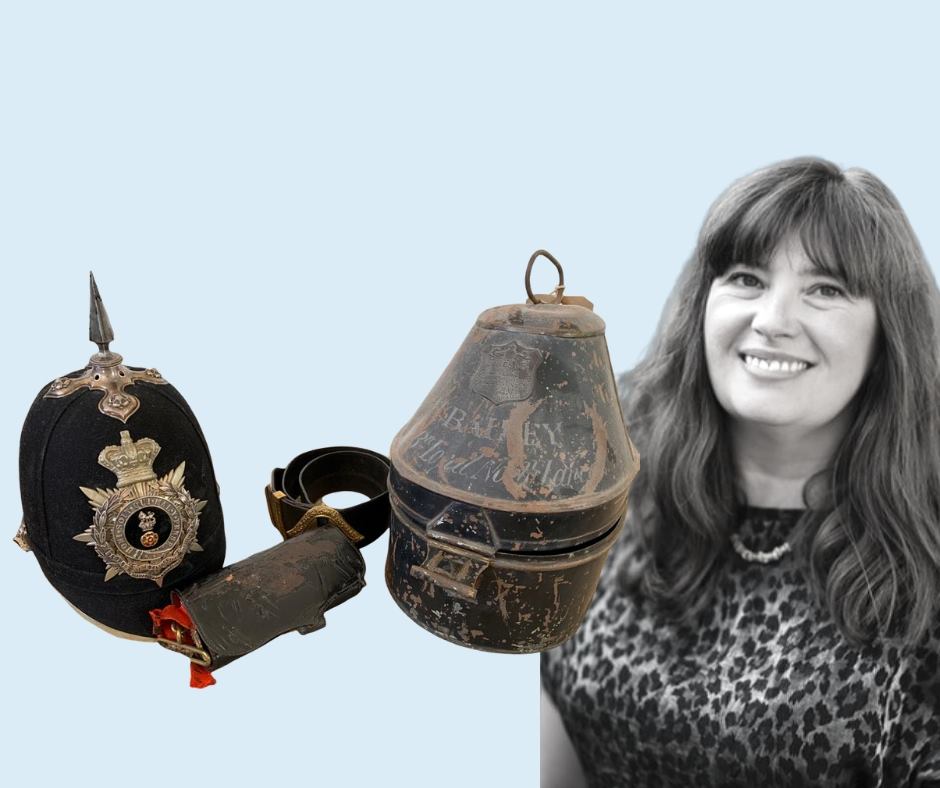 This is my sentimental value piece. It belonged to my great grandfather, 2nd voluntary battalion fire brigade, North Lancashire Regiment. Includes helmet, belt purse and steel cover made by Jones & Co Tailors, Army Clothiers, No 6 Regent St. Pall Mall
Serwen Hussey
VIP Client Administrator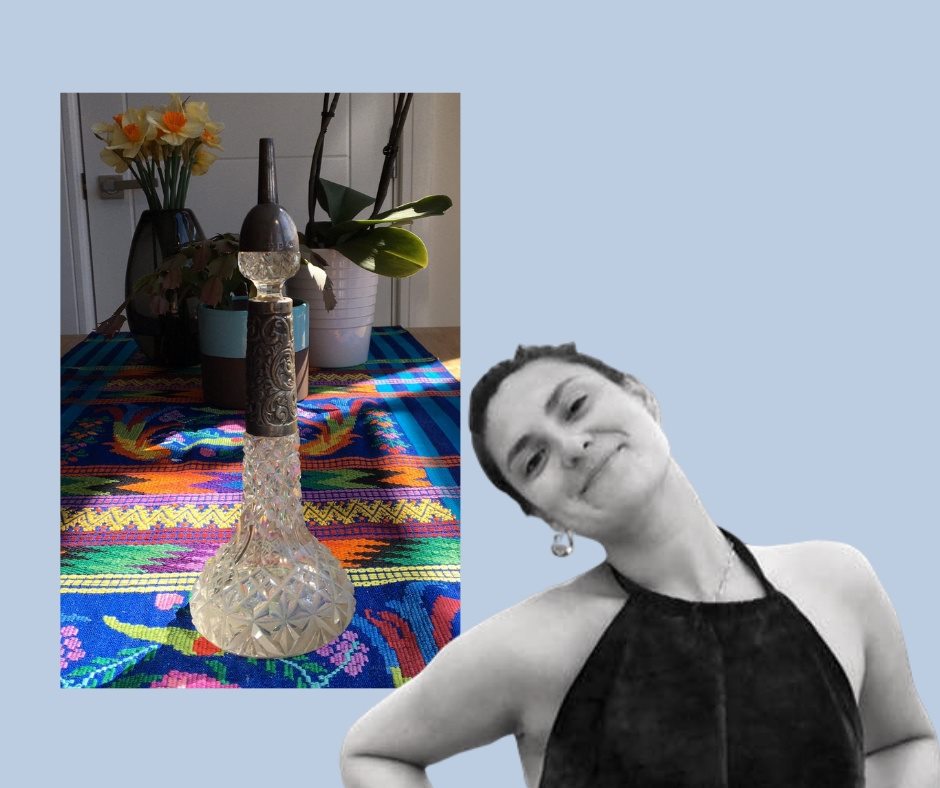 My Grandmother left this to me. When we were children, my sister and I would sneak up to her bedroom to play Alice in Wonderland with all her trinkets and treasures.
Fiona Baker
Head of Design Department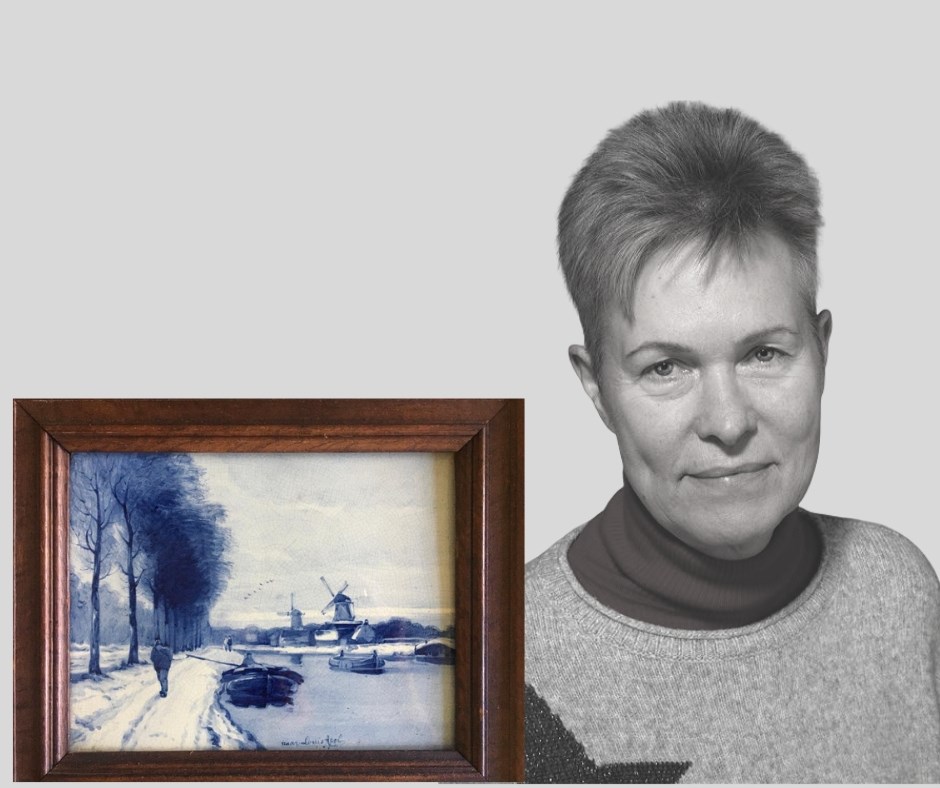 One of my favourite things I own is a Delft tile, hand painted in blue and white with a winter canal side scene. It decorates a wall in my kitchen and I look at it when I'm cooking. I have always liked pictures with people in, or with evidence or things happening or that have happened. In the painting, which has been painted underglaze, there are bargemen on their boats and people on the tow path. Because the tile is glazed it is not affected by steam and condensation, it can therefore survive life in the kitchen. I have other tiles and plates on other walls in both the kitchen and bath room for the same reasons. I think decorative tiles and plates can be so pleasing as decoration in the kitchen and bathroom, as often the rooms can look quite sterile.
Mark Bowis
Head of the Jewellery & Watches department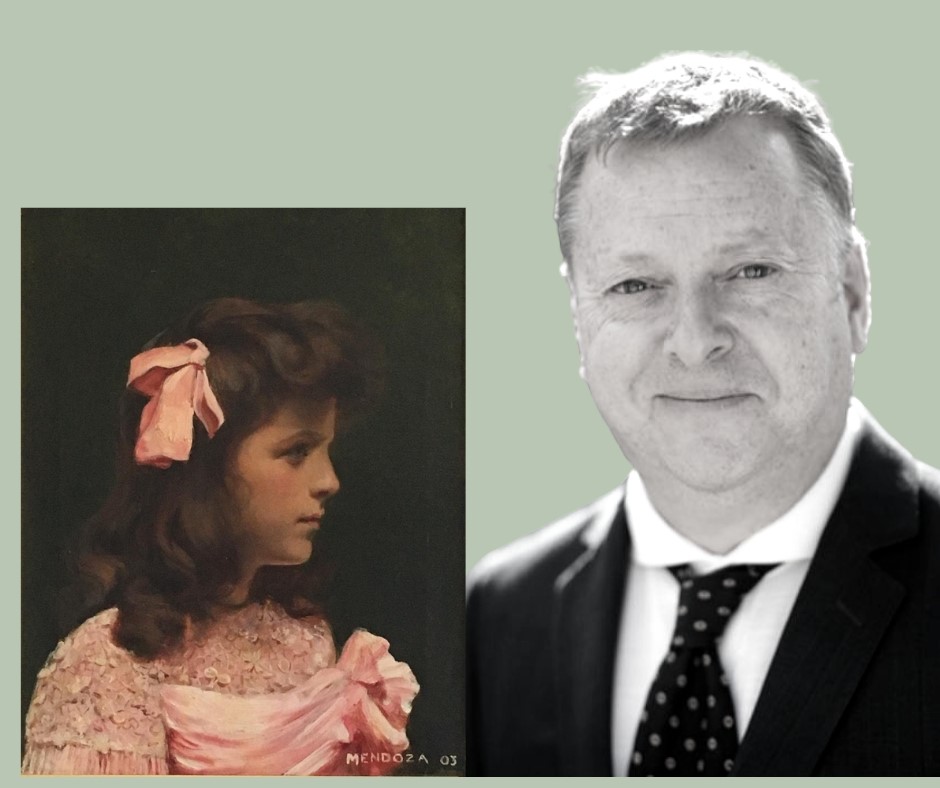 I have always loved this painting, it is an oil of my Grandmother painted in 1900 when she was 15, painted by someone called Mendoza. We never found out anything about the artist. When my daughter was little, she was scared of the painting saying that she thought that the eye followed her around the room, but when I said that she was just taking care of her, she was happy and now also loves the painting.
Bill Forrest
Head of the Chinese, Japanese & South East Asian Art department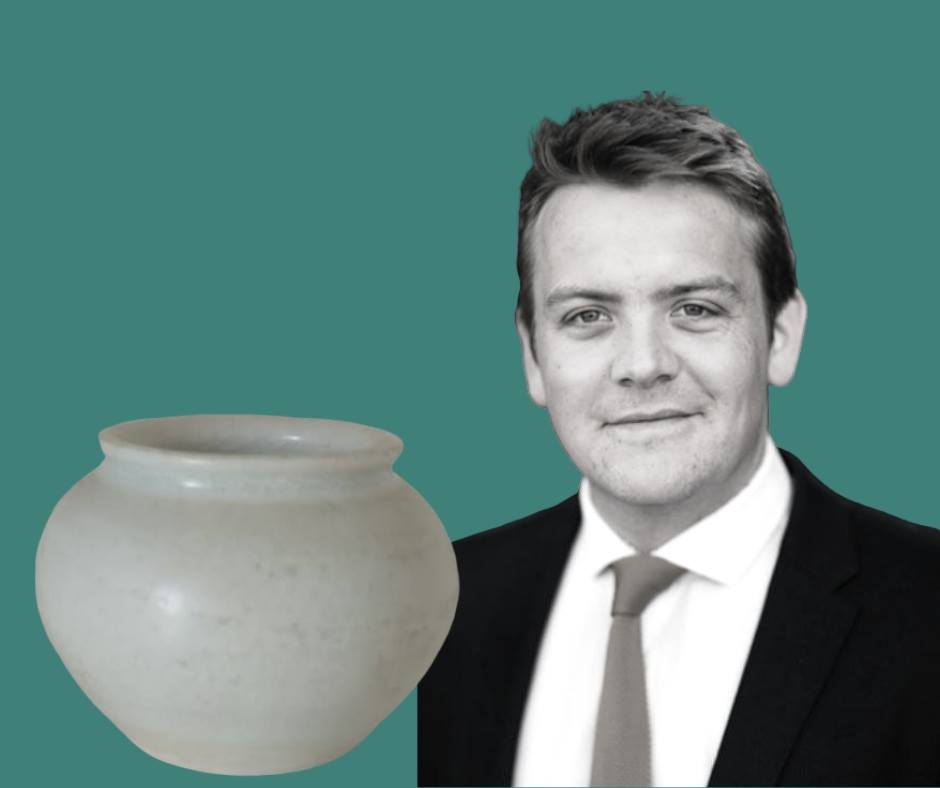 This Song dynasty jar was given to me by my late uncle about 15 years ago... First piece of Chinese pottery I've ever owned, he didn't know what he had started...
Kate Goad
Client Services Manager
 
It's not an antique, but I have chosen this David Shrigley private view invitation, that is on my kitchen wall. It's what I'm doing all the time at the moment during lockdown. My poor expanding waistline!!
Geoff Young
Senior Jewellery Consultant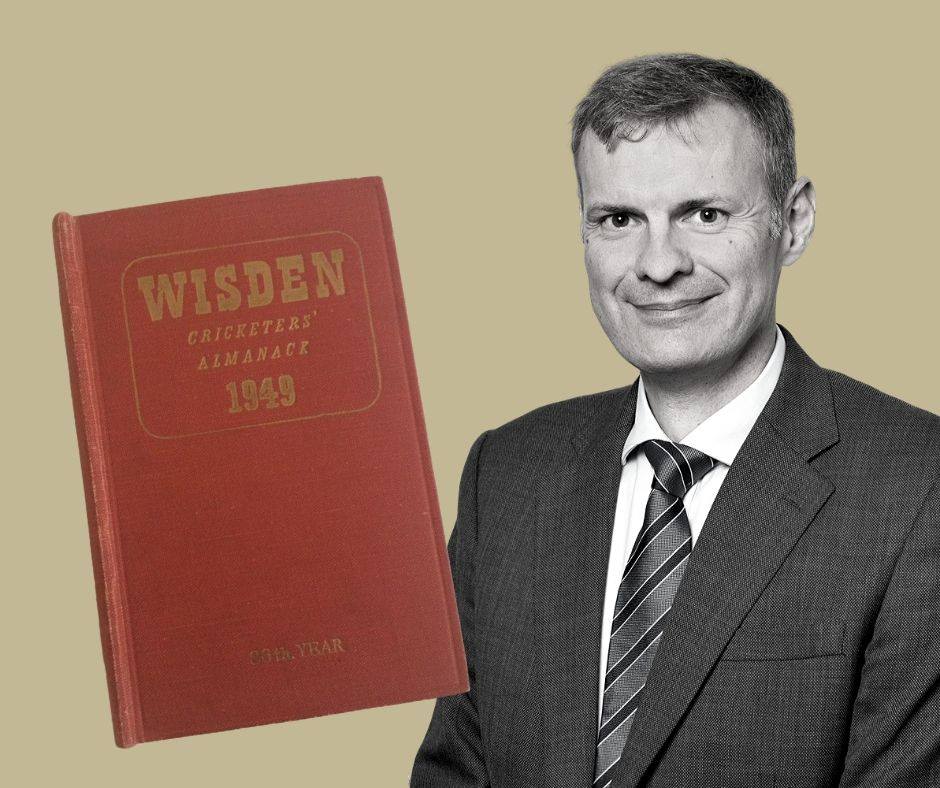 One of my most treasured Wisdens; a reminder of summers long ago when Don Bradman's 'Invincibles' came to these shores and my father attended his first Test Match at Headingly, Leeds in 1948.
Shane Xu
Head of the Prints & Multiples Department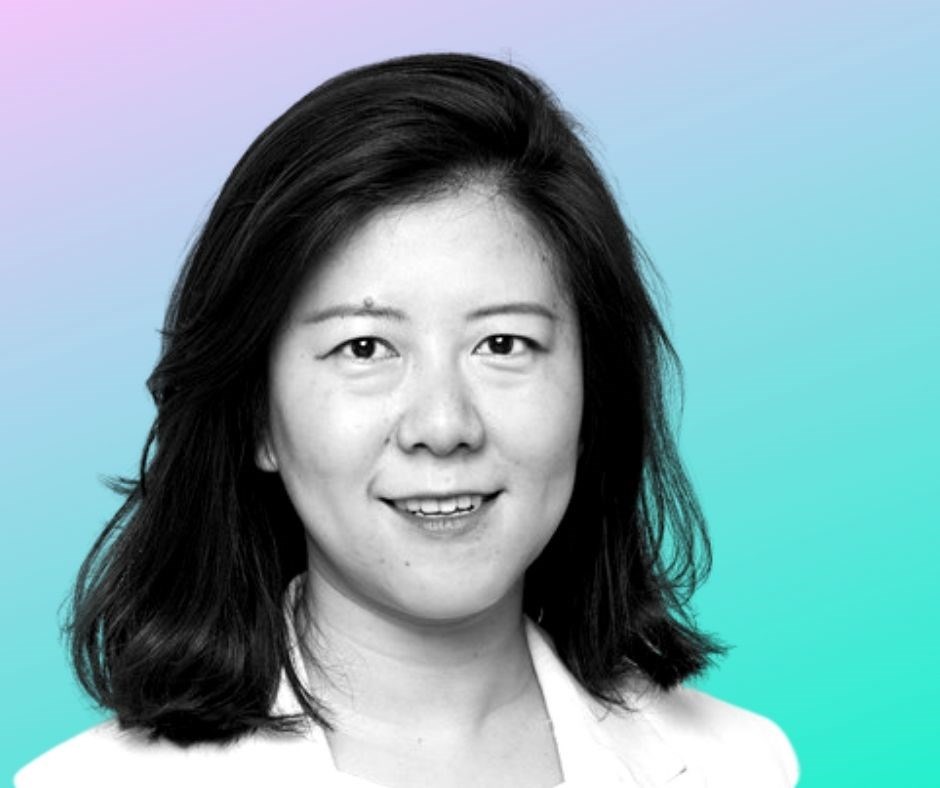 My favourite artwork that I own is this print on my bedroom wall by Thomas Ruff - a photo from 1992.  I love this photo of the epic sky because it is calming. It reminds me that we are all just little specs of dust in this universe.
Peter Greenway
Head of Professional Services and Valuations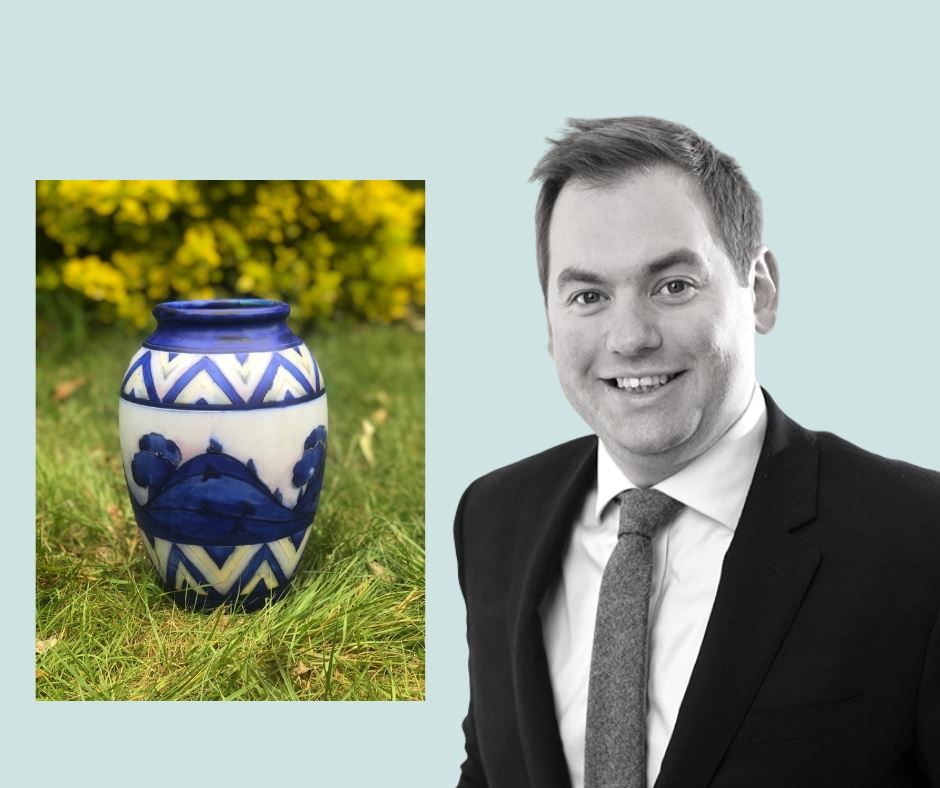 Moorcroft dawn landscape vase from the 1920's, designed by William Moorcroft, it is matt glazed with flambé which represents the red sky in the morning. It is unusual to have two techniques on the same vase and the landscape pattern is banded with chevron borders which is synonymous with the 1920's. I am currently enjoying this outdoor scene as it is reminding me of my walking holidays in the hills.