Roseberys Recommends: The lots we wish we owned
5/06/2020 News Stories & Press Release
Fiona Baker
Head of the Design Department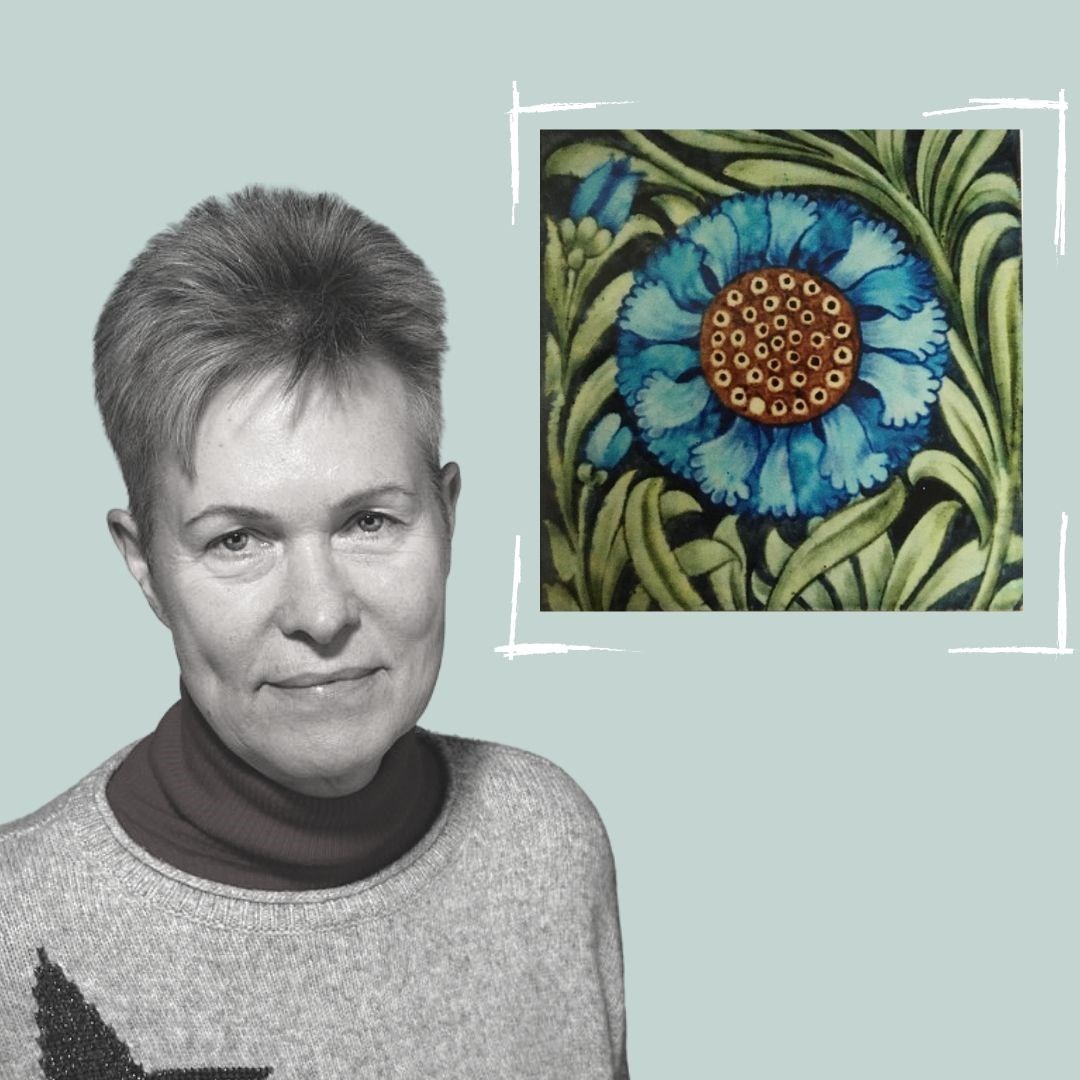 For me it would be lot 17 that sold in the 20th Century Decorative Arts sale on 23rd Jan 2018. A William De Morgan (1839-1917), a 'Marlborough' pattern ceramic single 'eight-inch' tile 1888-1897. Great design and rich colours!
Bill Forrest
Director and Head of the Asian department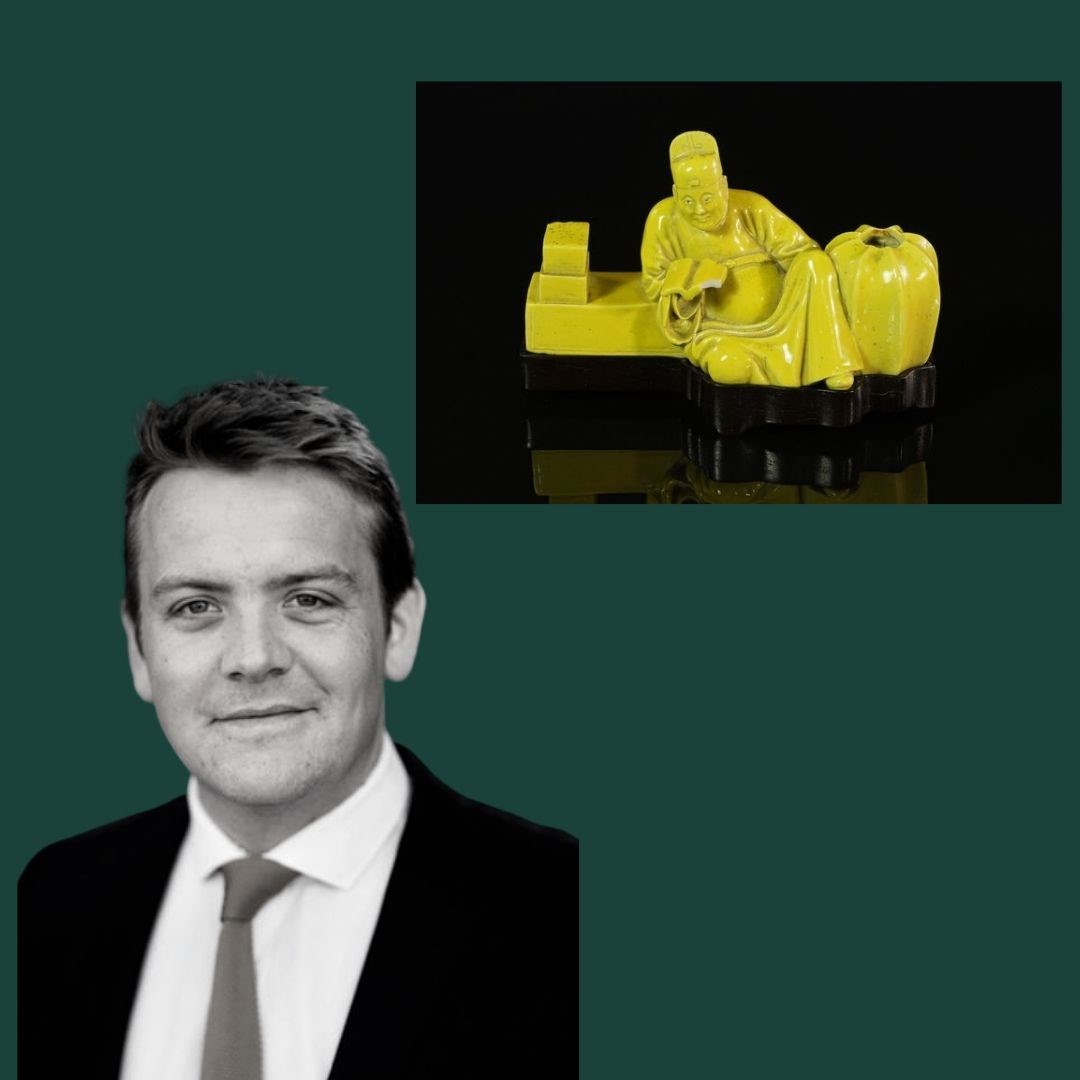 We sold this in November 2011, and out of all the objects we have ever offered, I've coveted this the most! A fine porcelain yellow glazed scholar's brush rest and water pot, Qianlong period, modelled as the poet Li T'ai Po seated holding a book beside a lobed pot, on fitted hardwood stand, with Oriental Ceramic Society 1947 Exhibition label. Provenance: Exhibited at the Oriental Ceramic Society Chinese Ceramic Figures April 8th-June 21st 1947, no.122, Ex. D.W.Rudorff Collection. Est. £1,000-£2,000. It ended up selling for £3,750.
Mark Bowis
Head of the Jewellery & Watches department


To be honest I would like to have bought that little Constable painting would have sat perfectly above the bureau I bought! The John Constable RA, British 1776-1837- View from the back of a terrace of houses, with elder tree. c.1821-2; oil on board sold for £305,000 in the Pictures 1500 – 1900 auction back in 2018.
James Quarterman
Saleroom Porter

I would love to own the terracotta Mary Magdalene in today's Fine & Decorative sale (Friday 5 June 2020). No idea where I'd put it or have it, but short of robbing the V&A, it's the closest thing to the art I spent years researching that I could actually own! This painted terracotta figure depicts Mary Magdalene and was made by the Bolognese School in the late 15th or early 16th century. Probably from a Lamentation figure group, it bears a similarity to the work of the Renaissance Italian sculptor Guido Mazzoni (circa 1445-1518) in particular the Mary Magdalene figure from the group at the church of S. Anna dei Lombardi in Naples. It sold for £3,000.
Elizabeth Wormald
Junior Cataloguer & Administrator- Asian and Prints Departments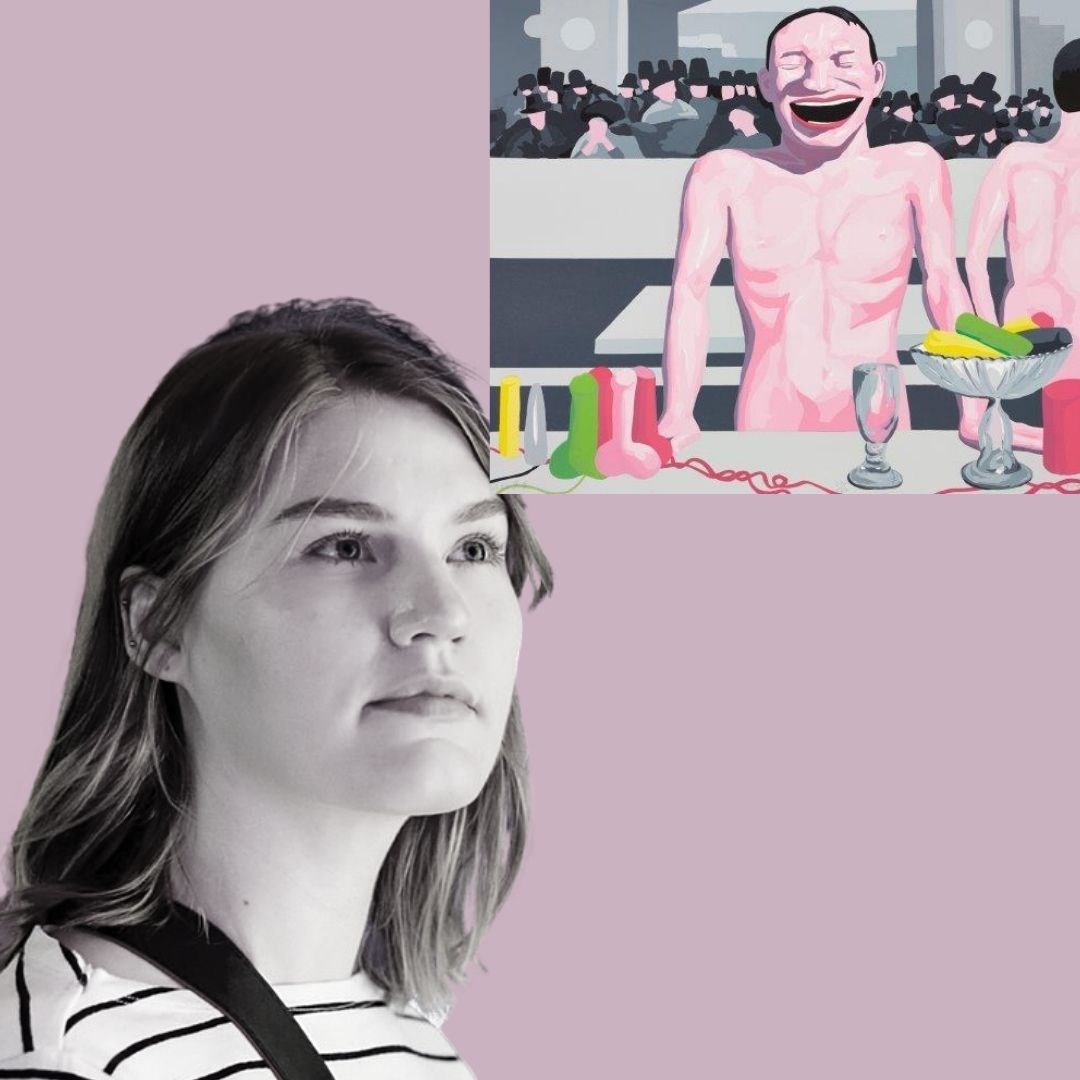 I would like to own the Yue Minjun, You're so Manet, 2001; screenprint in colours on wove. It's coming up in the Prints & Multiples auction on Tuesday 7 July - fingers crossed!
Peigi Mackillop
Marketing & PR Project Manager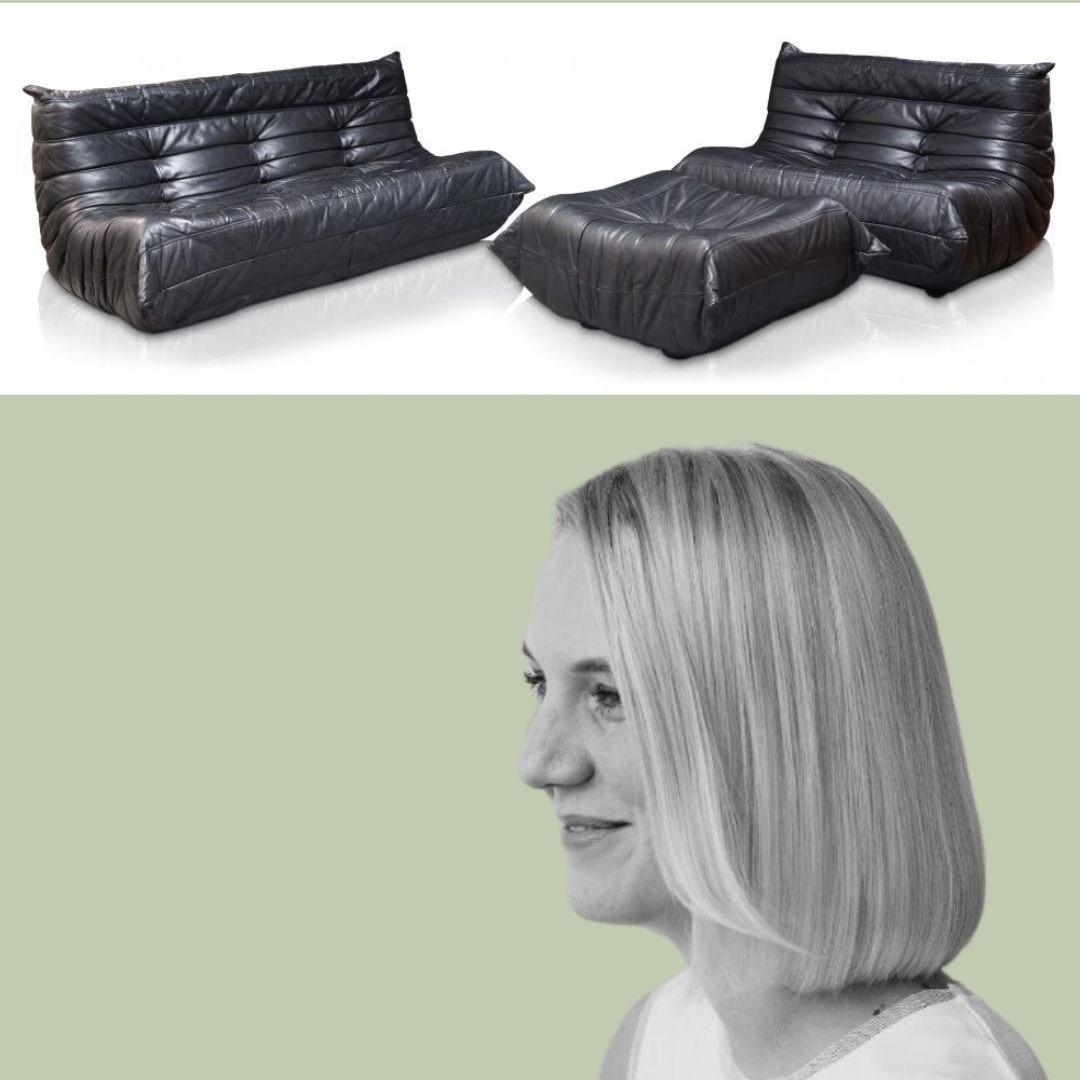 Such a tricky question as I would love to own so many of the lots sold at Roseberys, the Kusama pumpkin print, one of the many Cartier watches, the Marie Raymond oil. However, I think the Michael Ducaroy (1925-2009), a 'Togo' leather sofa suite from the design sale past was probably the highest lot on my wish list. I will keep my eyes peeled for another one in the future!
Claire Collins
Photographer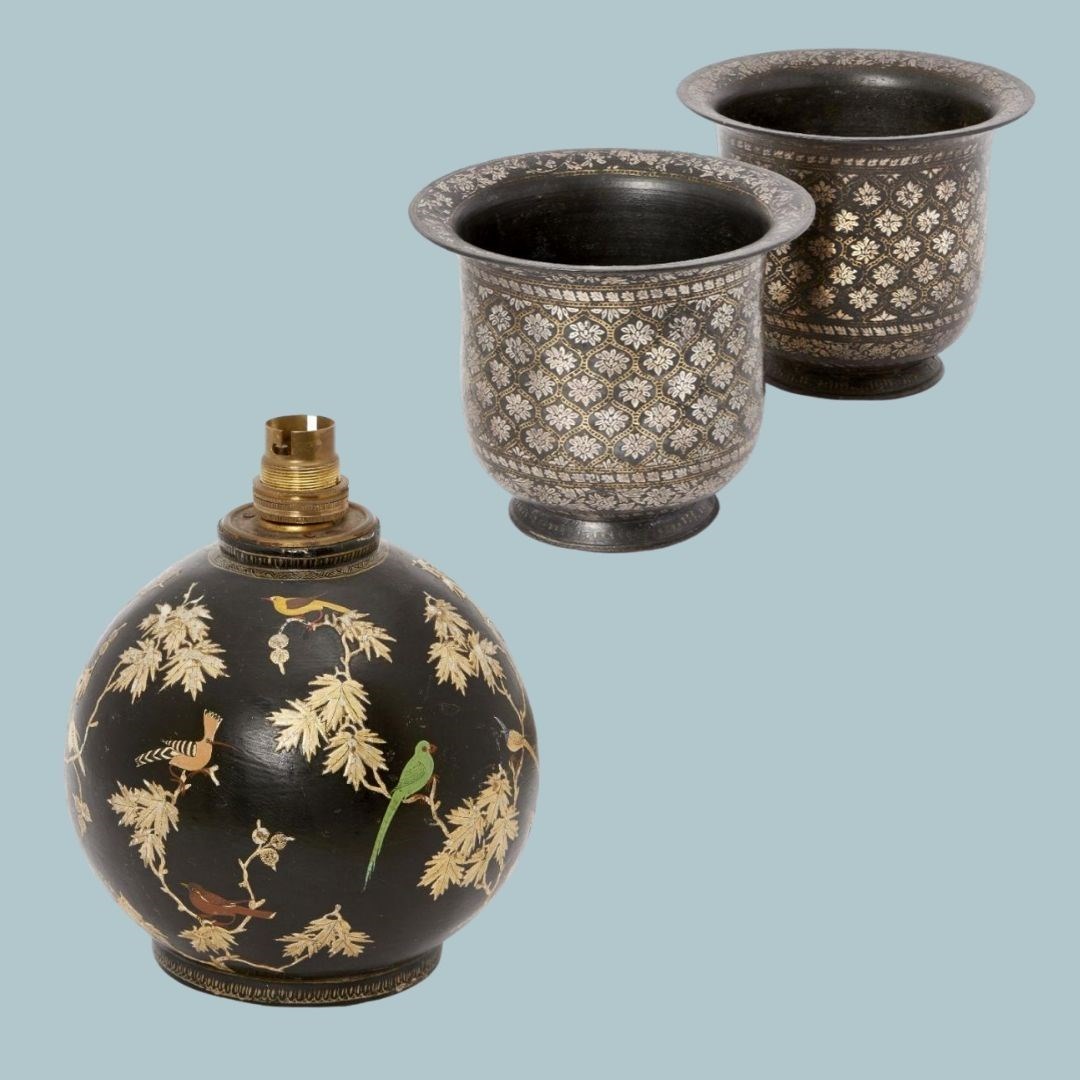 I would love to own Lot 104, which is a a papier mache table lamp base by Ganemede, Srinigar, India, late 19th century. Also lot 50, two silver and brass-inlaid alloy bidri jardinieres, India, late 18th century. Both up for auction in the upcoming the Arts of India sale. A beautiful bouquet of lily's would sit nicely in the jardinieres.