Roseberys Recommends: How to get your foot into the auction world
7/05/2020 News Stories & Press Release
Here Roseberys staff recount the tales of how they began working in the auction world.
Ian Cadzow
Chairman & Joint Managing Director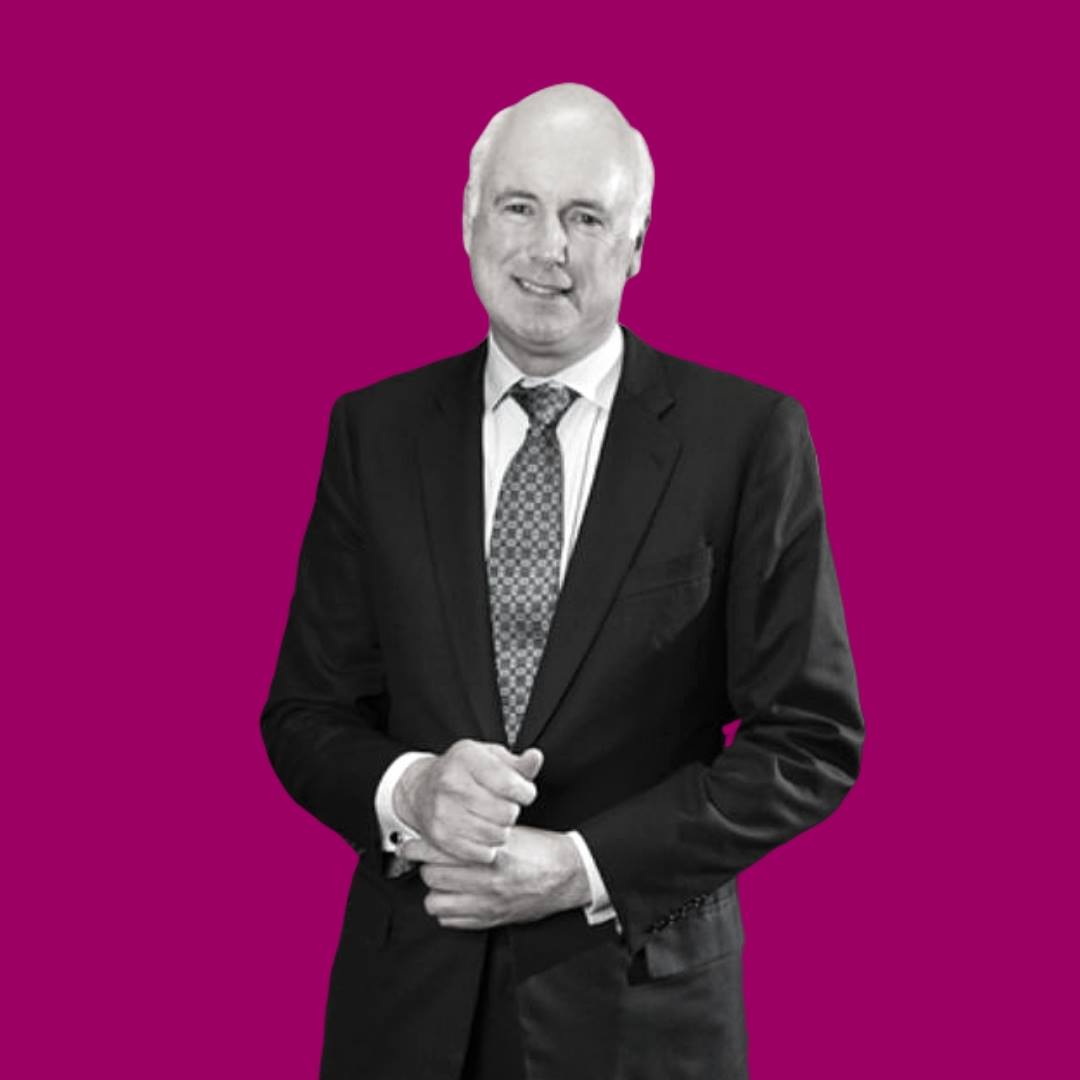 For some absurd reason, aged 16 I thought I wanted to be a doctor, I think largely because my best friend was going to be a doctor. I was advised against pursuing sciences as they were clearly my weak suit academically however, I was 16 and I knew everything. They were a bunch of old teachers and what did they know anyway! I didn't get good enough grades for medicine (thank heavens) and ended up trying to improve my A level results for a term at a re-sit college in Oxford. So, aged 18 off I went to live in a bedsit in Southmoor Road, Oxford along with two other re-sit students. Jean and Maggie Mongelas owned the house and lived there also, she was lovely and very motherly. Jean was a taciturn Frenchman who worked at British Leyland's Cowley works but at the weekend he went round the various antique markets buying and selling bits and pieces and I would accompany him from time to time and found it very interesting. Anyway, after my results (no improvement) I went off to Newcastle Poly to study Law. Not a good choice and at the age of 20. I could see my parents were thinking, ok, what next in a sort of 'you need to find a job and get on with it' kind of way. So, it was time to leave Berwick on Tweed and off I went to Edinburgh where I had been at school and had a number of friends and found a job. It was a flatmate who had a boyfriend in the antiques trade and he was the one who got me interested. His name was Chris Guthrie and he and his brother, both from Brighton were successful dealers. Rich pickings in those days!  Well I thought them pretty successful largely due to the size of the wad of £100 notes they kept in their back pockets and Chris with his long hair and wolf skin coat was quite a glamorous role model to an impressionable young lad (me). I helped Chris move furniture about and as I was clearly not as gifted in the 'gab' as he was, he recommended that if the business interested me, I should go and get some experience in an auction house. I wrote a letter to David Borthwick who ran Dowell's on George Street and they had recently been taken over by Phillips and were taking on a porter or two. It was fortunate timing and I received a telegram (remember them?) and that was my first job. I can't remember what I got paid in 1980 but I think it was around £30 a week and I was required to set up the weekly general sales but after a while my interests developed and I was given the opportunity to start cataloguing. So, Chris, if you are out there anywhere, I owe you a drink. As for Jean and Maggie, I have recently got hold of their phone number and am about to give them a call!
Vicki Wonfor
Joint Managing Director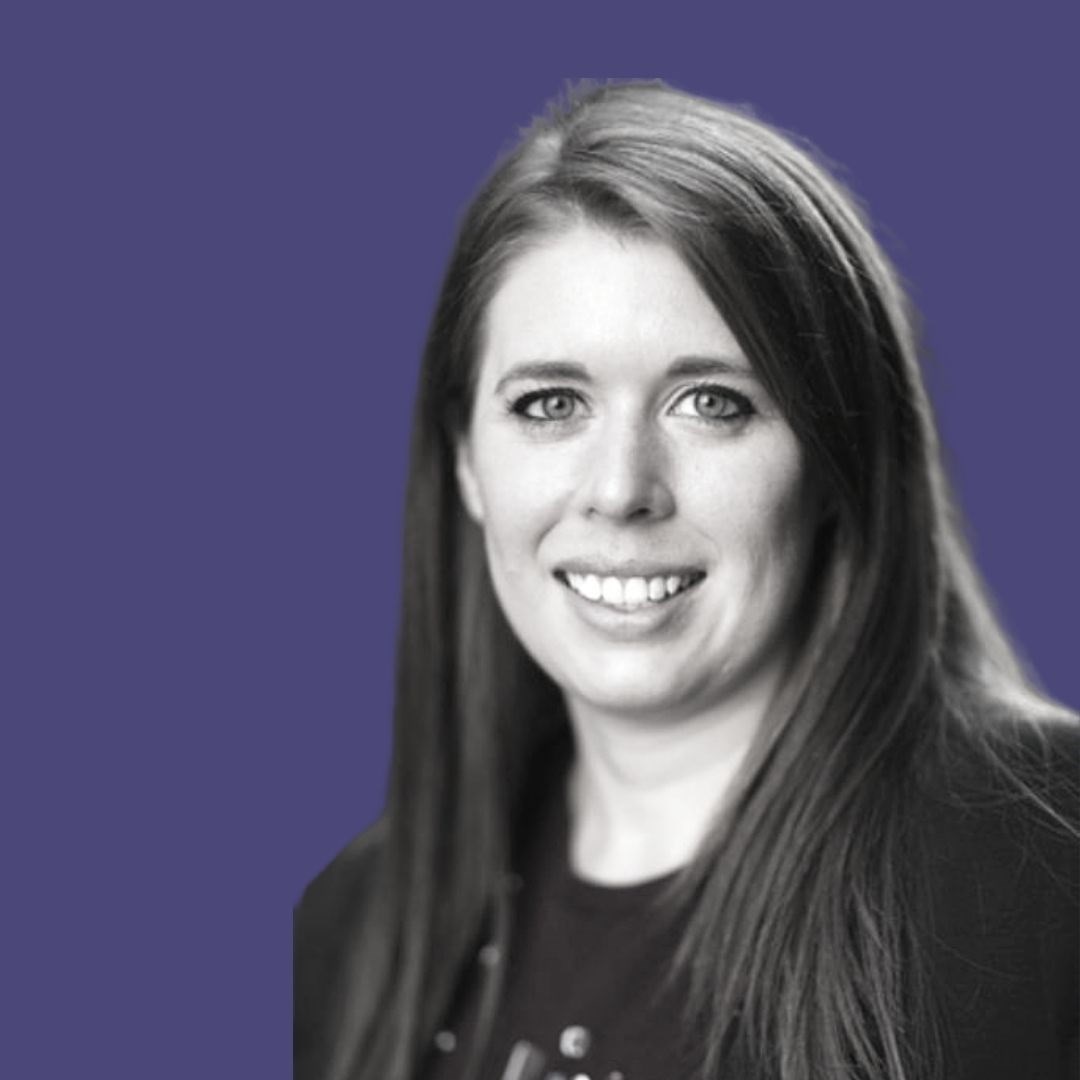 I was always interested in art and antiques as my dad runs an antique oil lamp company but I stumbled across the auction world a bit by chance. I was 17 and studying for my foundation degree in fine art and was on a field trip to London when I found myself needing to use the bathroom! I was on New Bond Street and went into Sothebys in search of some facilities; the woman on the reception asked if she could help me so feeling like I needed a better reason to be in the auction house I told her I wanted to enquire about internships. She gave me the contact details of someone in the HR department and told me it was the time of year that they typically started to recruit for the summer intake. Once back at home I thought it would be really interesting to learn more about the auction world so applied and got accepted to do a 6-week internship in the arms and armour department at Sotheby's Olympia in the summer before I started university. I absolutely loved it and all the interesting people I met. I also learnt a lot about arms and armour and ended up taking up shooting smallbore at university and gained a place on the shooting team. Whilst being interviewed for a position at Bonhams in the wine department after university they told me I had been selected due to my previous work experience at Sothebys. So, internships and work experience are vital for employers, that and a bit of artistic license in order to use the bathroom!
Gary Shaw
Auction House Manager 

 
It was Friday 3rd August of 1984, having typed up (not printed out!) a few copies of my cv on an old manual typewriter, brought myself a red bus rover ticket decided to take the bus into London to find a job. The day before I brought my first suit, the trousers itched like hell so had to wear a pair of pyjama bottoms under them so as to not keep scratching my legs. The bus terminated at Oxford Circus so I just went walking up and down the streets looking at agency windows. I went into one called Alfred Marks on New Bond Street and remember standing looking at rows of desks where ladies spoke on telephones that just kept ringing, one smiled and told me to come and talk to her. I showed her my cv and we had a chat, then she placed 2 deep folders in front of me and said there was a job on each page, take a look through and see what I liked the look of.  At the next desk sat a lady that kept smiling at me. How about an auction House she said? I remember saying 'what's that?'. She explained that Phillips Auctioneers was a couple of doors up the road and they were looking for a post boy, it's probably a bit dark and dusty, but could be interesting. I thought why not.  She picked up her phone and after a brief call to the General Manager said I could pop along in 30 minutes time to meet him! I remember gong hot and cold and saying I don't know anything about antiques, but she quickly gave me a run down on what to say and do and I found myself at the main reception desk at 7 Blenheim Street. Porters were coming and going in overalls, phones were ringing and I remember an old lady carrying a large silver goblet in her arms waiting behind me. A silver haired man came out from his tiny office, asked me my name, age, address, which school and college I had gone to, would I work hard and said how smart I looked. He took me to the post room, which was in the basement to meet the manager who was smoking and had a half empty bottle of whisky on his desk, he looked up said hello with a very faint smile in a thick Scottish accent, nodded then went back to reading his paper. Perfect, the General Manager said, let's go back to my office, as soon as we sat down, he said, how about starting Monday and thrust a couple of catalogues in my hand. It was all over in about 20 minutes! I was so proud of myself I ran to a phone box to call my mum to say I had a job, a real job in an Auction House in London. I kept on with the pyjama bottoms until I got my first payment, I gave some to my mum and I bought a better suit with the rest to start my long career in the auction world.
Sophie Hetherton
Junior Cataloguer & Administrator : Paintings & Prints Department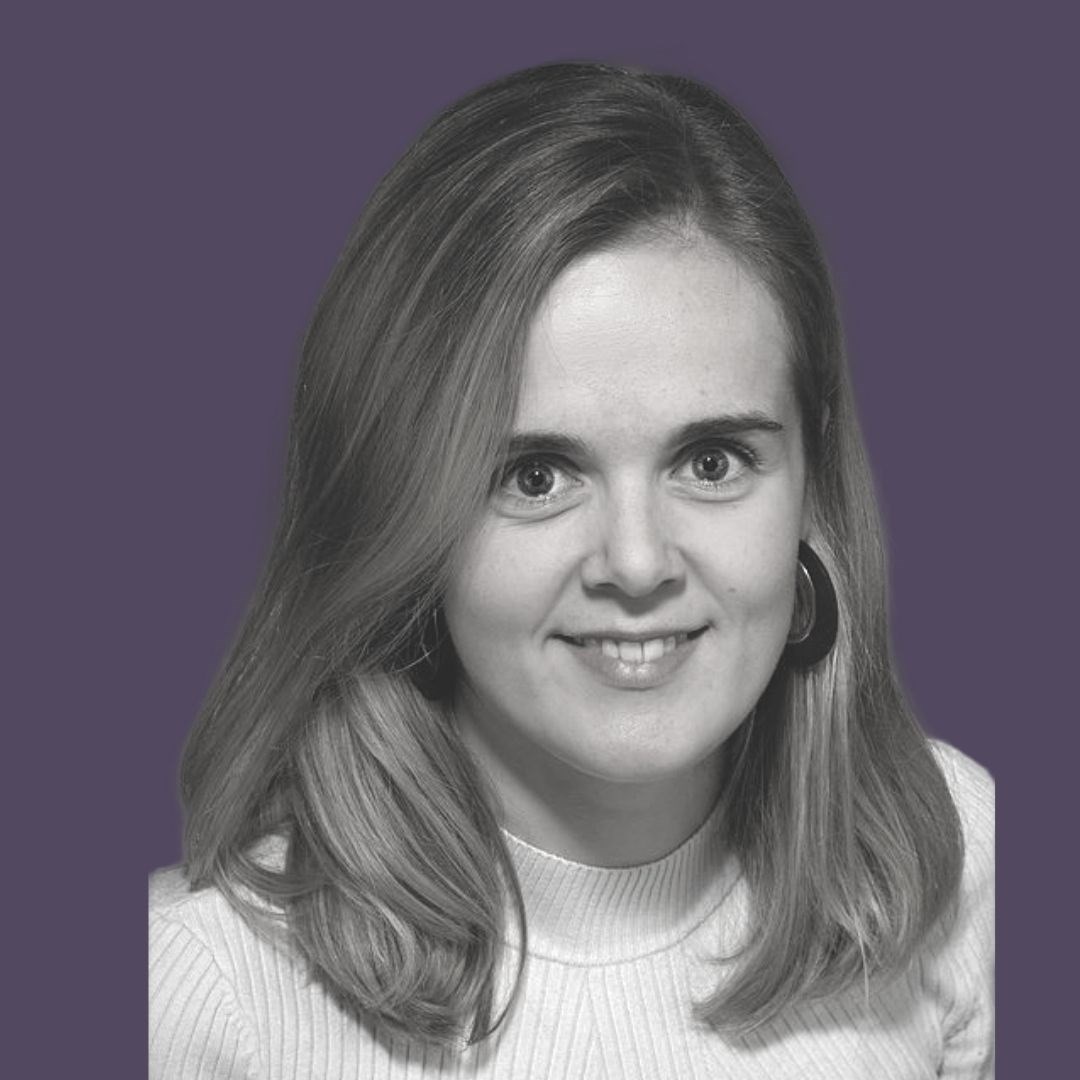 Growing up I had always had a fascination with art and antiques. Visiting art galleries and country houses across Europe and learning about the stories behind the art and the hidden meanings within the paintings made an impression on me, which ultimately led to me wanting to build a career around art. My introduction into the art auctioneering world began when I was 16 years old and I decided to spend a summer working at Tennant's and Christie's art auctioneers. Evidently, the weeks I spent there made a significant impact on me as my long-term goal became to work at an art auctioneer. After completing my A-levels I went on to study History of Art at university, before accepting a position at Sotheby's as an intern in their British Art post-1850 department. In August 2018 I began my career at Roseberys and have since continued enjoying and learning about this unique and fascinating industry.
Alice Bailey
Head of Department Islamic & Indian Arts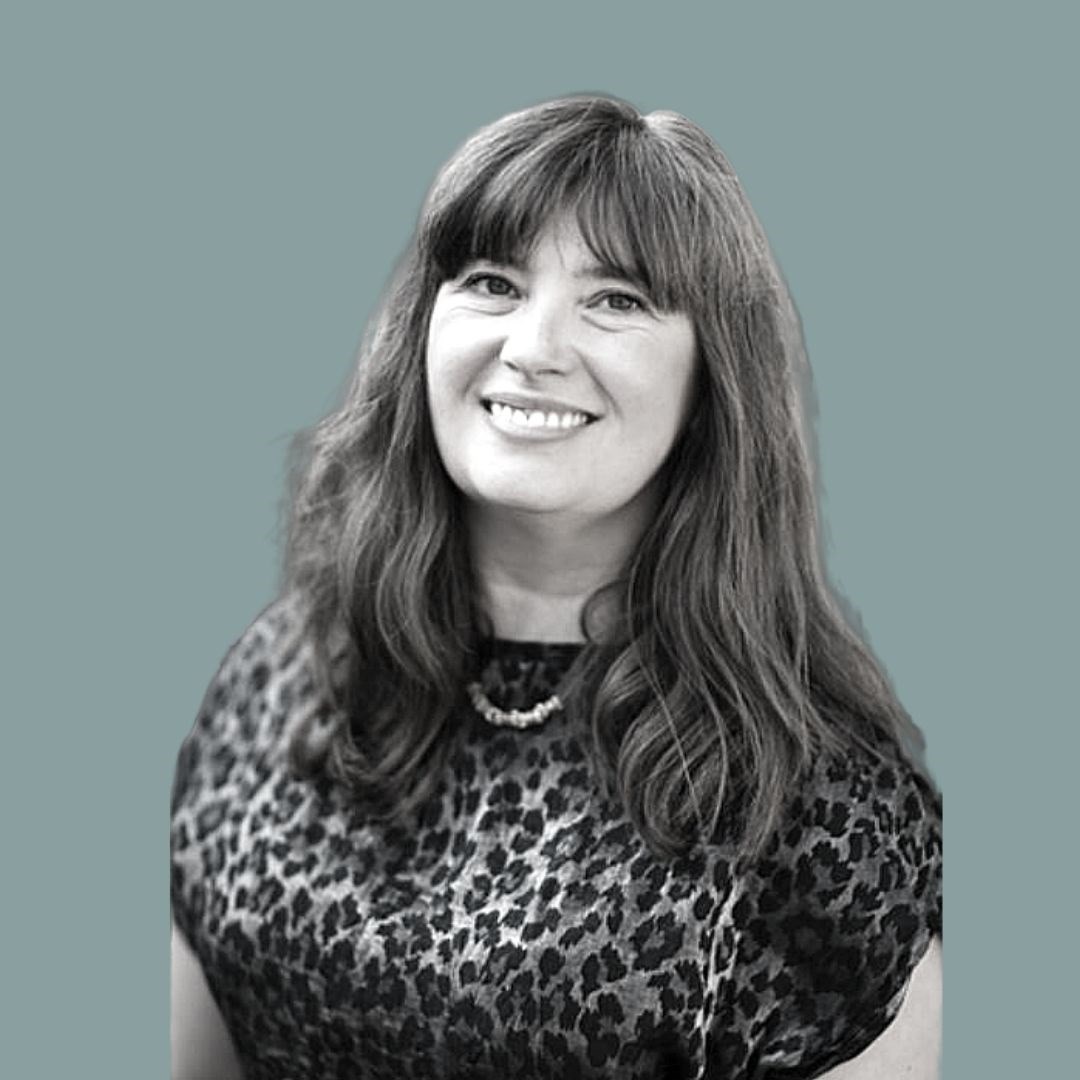 I came to the auction world later than most and straight into a specialist role which was very fortunate. It was 2006 and I was working in London at a private collection of rare books and manuscripts on contacts between Europe and the Middle East. It was my first proper job since studying for a PhD in Islamic Art and Archaeology and an amazing opportunity to learn about early translations of Latin texts into Arabic, travellers accounts and rare maps. I missed handling objects however, having learnt a great deal about the care and management of objects when I had a brief stint as assistant curator at the British Museum. When a very good friend proposed I apply as a specialist at Christie's South Kensington I leapt at the chance. I was thrown in at the deep end and learnt to value on the spot but I soon realised I absolutely loved the process of building up a sale, the business side of art, the amazing works I saw on a daily basis, the travel, the people and the unpredictability of it all. I had some amazing mentors along the way and I went on to Bonhams to head their department of Islamic and Indian art and to learn other aspects of business getting, budgeting and leading a team. The auction world is exciting, demanding, often exhausting, but never boring and any auction specialist will know the feeling of strange emptiness that comes in the weeks after a big sale, just before the next lead on an exciting work starts to come in.
Kate Goad
Client Services Manager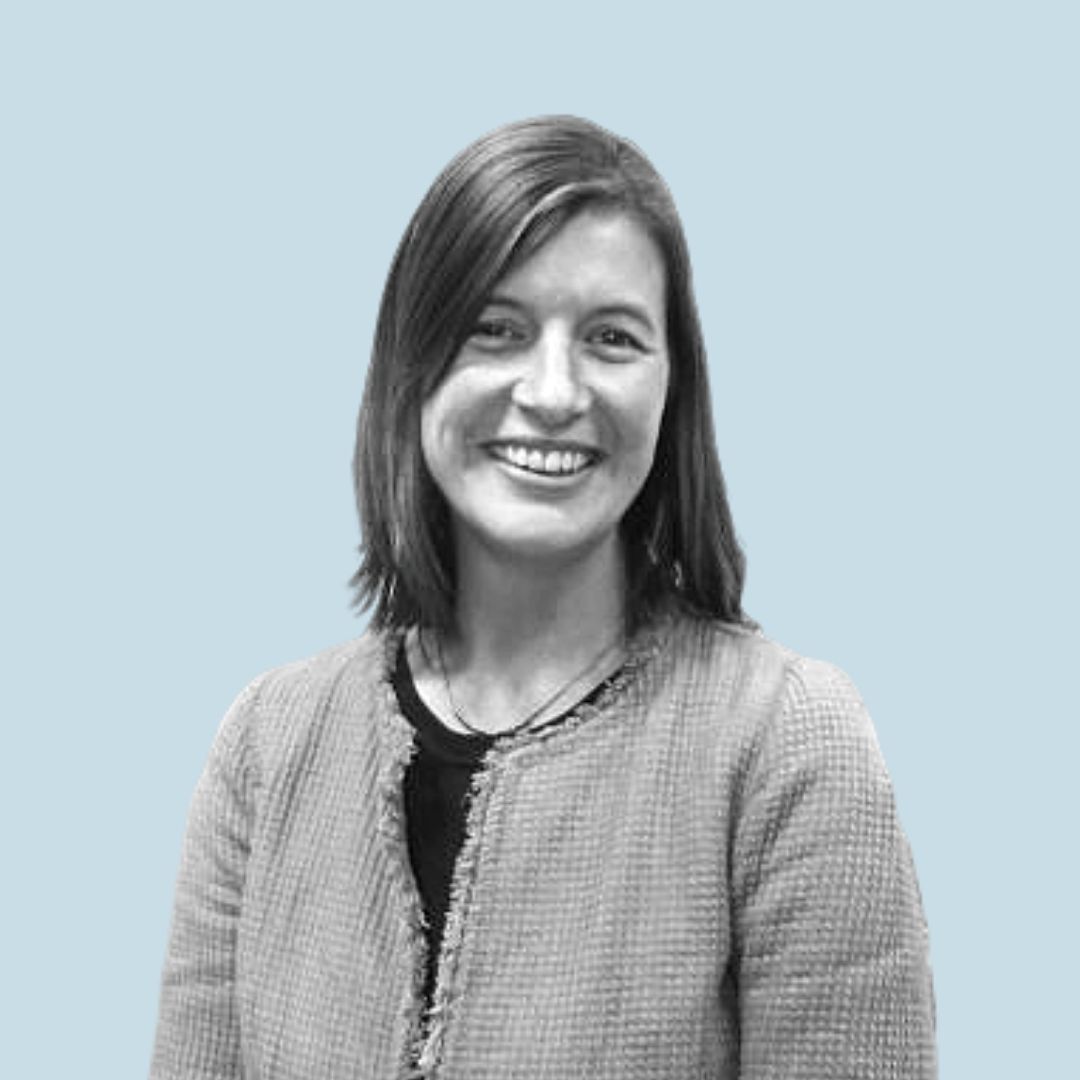 As a child, I loved to paint and draw so decided to study for a Fine Arts Degree at Southampton. Being a poor student, I would hunt out retro pieces of furniture and lighting to deck out my student digs, loving Formica and securing a mid-20th century Seth Thomas wooden sunburst clock for £4 (very cool) which I still have on my wall today. Whilst studying at Southampton I stumbled across the onsite study collection filled with broken art and antiques as this was all the university could afford and so a love affair began. I completed an MA in Fine Arts Valuation at Southampton and started working in the auction world for a provincial auction house in Hampshire. I was asked to wield the gavel in my fingerless gloves auctioning bric-a-brac in the bitterly cold courtyard. I then moved to London and became a porter for Bonhams auctioneers. These were the happiest days of my life, working extremely hard and getting to handle all sorts of wonderful things from tribal art to portrait miniatures (a porter's dream, small, light, and portable!). I went on to work for a furniture and lighting dealership in Pimlico, a contemporary non-commercial art gallery, an auction house in Kensington Olympia and now Roseberys and haven't looked back. Working for an auction house is fast-paced, hard work and relentless but every day is different, satisfying, and exciting. Being surrounded by interesting art and antiques daily is a real treat.
Peter Greenway
Director Head of Professional Services & Valuations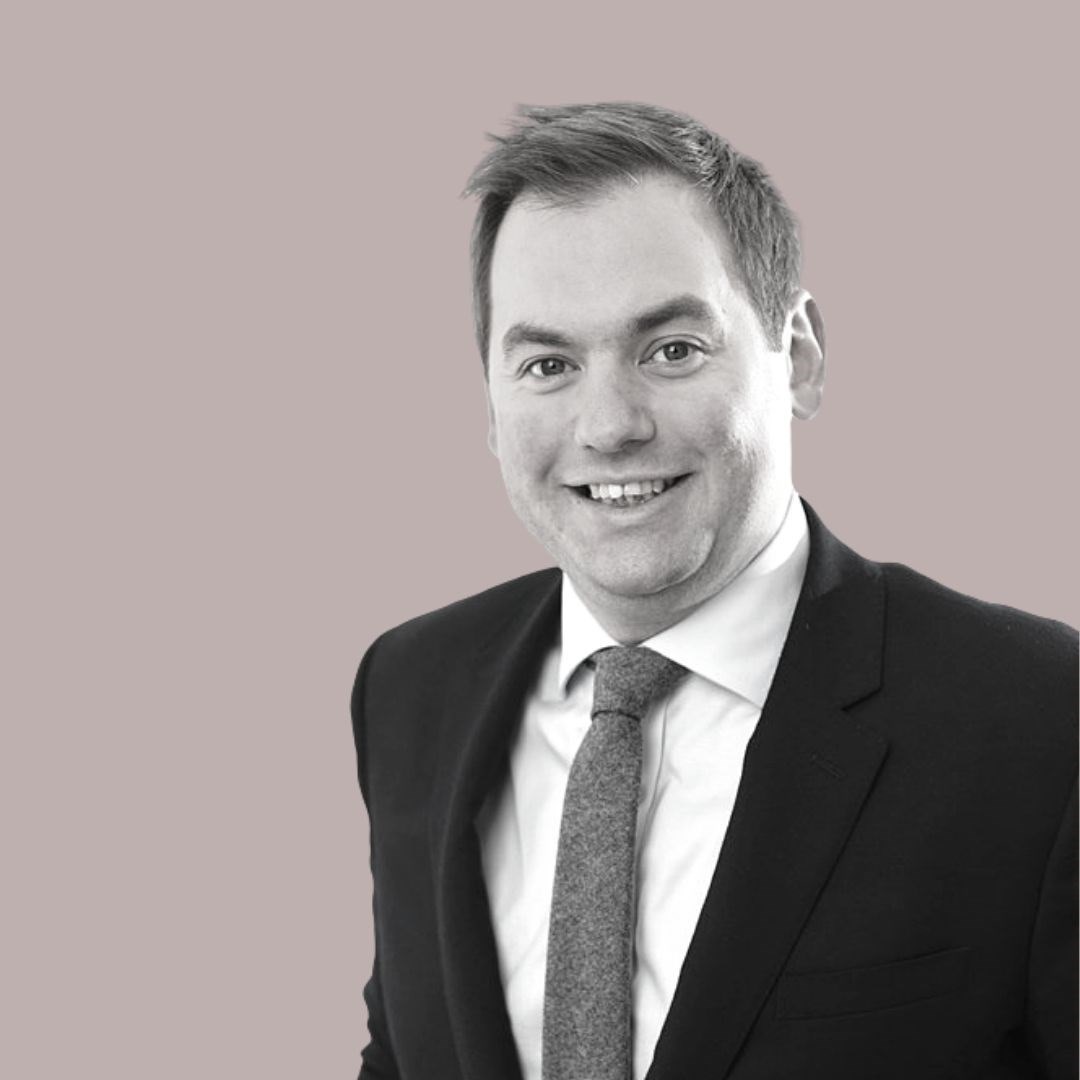 My father was an antique dealer and I knew from a very early age that I wanted to be an auctioneer having been to so many sales with my dad. When I was 12, I saw an advert in Country Life for a fine art valuation degree at Southampton and knew straight away this is what I wanted to do. When I was choosing my A-levels it was with this course in mind. I went straight into work at a provincial auction room in Derbyshire straight after uni and have continued along this path ever since.
James Quarterman
Saleroom Porter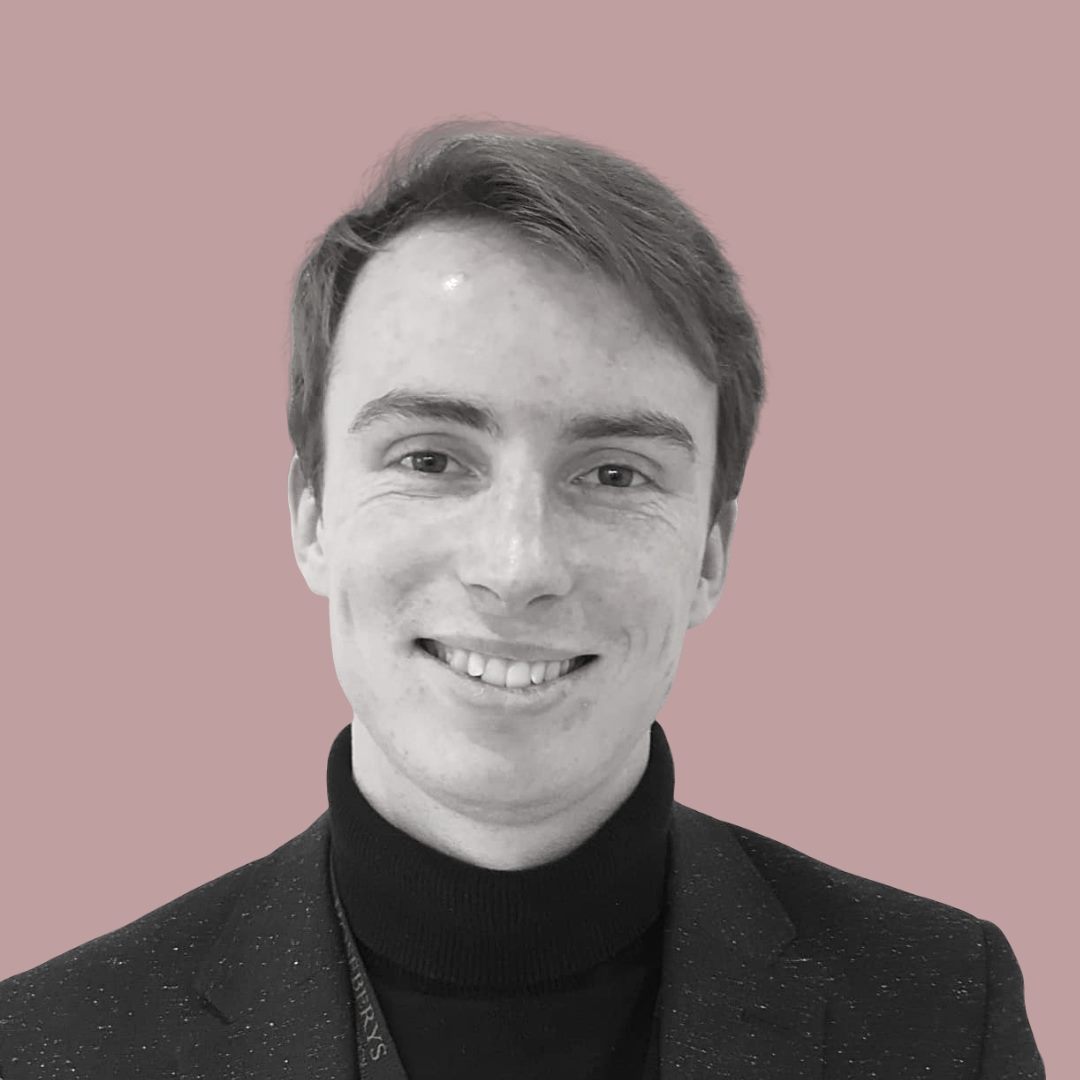 Before university, I had neither any interest nor knowledge of auctions or the art market.  Early in my first year, a call went round the History of Art department for bright eyed student hopefuls to join the team at Birmingham's city-based auction house, Biddle & Webb Ltd.  They were asking for a couple of part time saleroom assistants to keep the house running through its monthly Fine and Affordable auctions, and were looking to young art historians like myself for people with an interest in auctions and the art market.  I had not previously considered this as a potential future career, or thought much about jobs at all, but the prospect of experiencing the alternative side of art and culture to academicism intrigued me.  Earning some cash on the side couldn't hurt either.  So, I sent off a cover letter and copy of my CV and, lo and behold, I was called in for an interview.  As you might have guessed, I got the job.  One memory which has stuck with me was a particular revelation from a former colleague, who helped conduct my interview.  They pushed for me to get the job because, in her words, "you don't see many young men interested in this line of work".  It was this first job that helped me to secure my current position at Rosebery's, and while at Biddle's I began to learn an understanding of balance between the cultural and economic value of art, a balance I am still discerning to this day. 
Tess O'Brien 
Head of Sale Impressionist, Modern, Post-War & Contemporary Art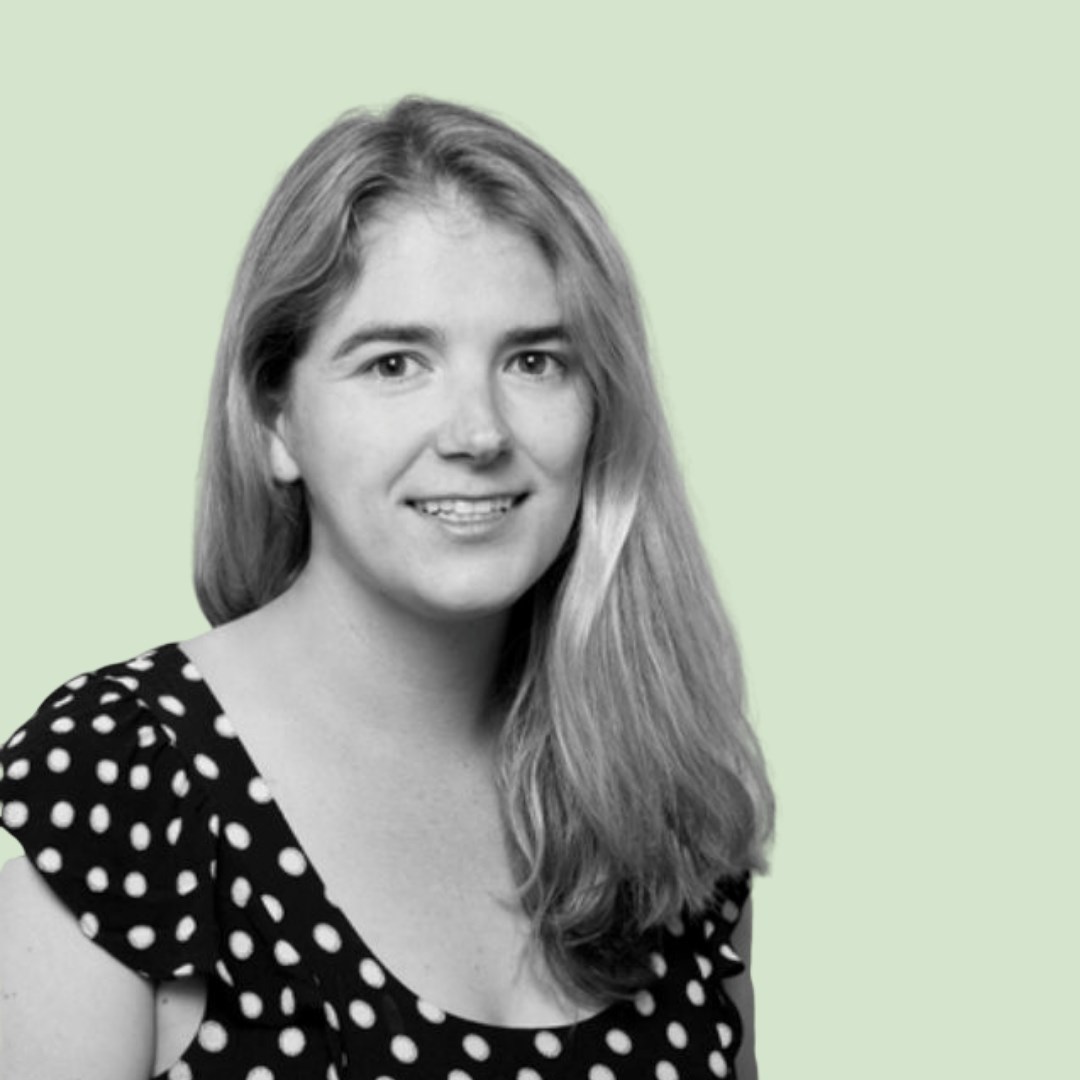 When I was about 11, I lived in California, and we had to do these exercises in our 'Readers', I always thought it was a bit of a drag. We would have to go off and do projects based on the stories. I always completed the projects last minute. That was until I read a story about Marc Chagall's 'Fiddler on the Roof'.  It was a very profound moment for me, for the first time I understood that a painting was more than a picture - there was so much more. Much to my parents' shock, for the first time ever, I did my homework in advance, and I spent hours researching the painting and Chagall. Two weeks later, I walked past a shop and I was amazed to see the picture (albeit a print) hung up in the window. I was so ecstatic that my parents bought it for me, this still remains my most favoured picture in my collection, and one I will never part with.  On any family holiday, I would research any Chagall, once making my mother and sister walk for three hours to see stain glass windows by the artist in Zurich. (In fact, my husband was born in the town, Metz, where Chagall made wonderful windows, I do wonder if that is why I married him!) My interest in the artist grew, and happy I was not watching TV, my father let me buy one book on the artist on Amazon (and yes this was when Amazon only sold books, and they were not cheap!) This book was 'Chagall' by Monica Bohm-Duchen, and on the front cover was the painting, this would be the first of many artbooks to follow. I read every page of this book, more than once, and no matter what I always reverted to this book. Later when I began studying art, I focussed on Australian, Contemporary and Renaissance art. However no matter what I have always reverted back to look at the Paris school of emigre artists such as Chagall, that is why I love working at Roseberys as I get to focus on my favourite period of art!
 FIND OUT MORE ABOUT OUR STAFF HERE