Roseberys Recommends: Cultural Walks
29/05/2020 News Stories & Press Release
Bill Forrest
Associate Director and Head of Asian Art Department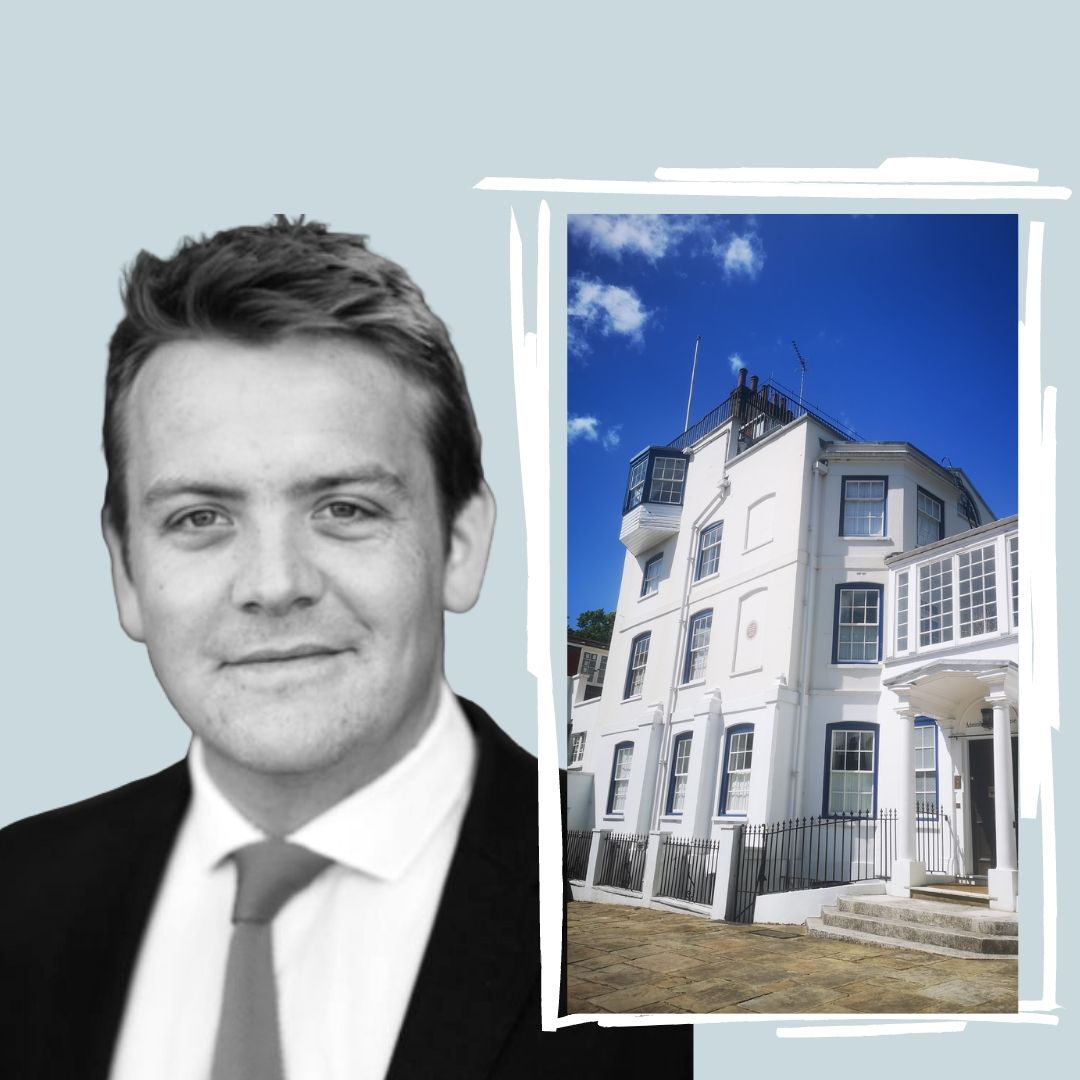 I've done a couple of 'urban walks' recently. My favourite being around Highgate and Hampstead, as there are lots of points of interest in this area. On this stroll we walked from Highgate to Parliament Hill, which is reputedly where the Gunpowder Plotters planned to watch the Houses of Parliament explode.  Sadly, due to COVID-19 restrictions, Highate Cemetery was closed. So, we walked over to Hampstead where we saw where H.G. Wells lived from 1909-1912, John Constable's house, and Lord Alfred Douglas' house on Church Row.  Then we wandered through St. John-at-Hampstead churchyard which is thought to have inspired scenes in Bram Stoker's Dracula.  This is also the resting place of John Constable, Joanna Baillie, Peter Cook, and George du Maurier to name but a few!  Not far from here, at 2 Willow Road, is what is considered to be one of the best examples of modernist architecture in the country.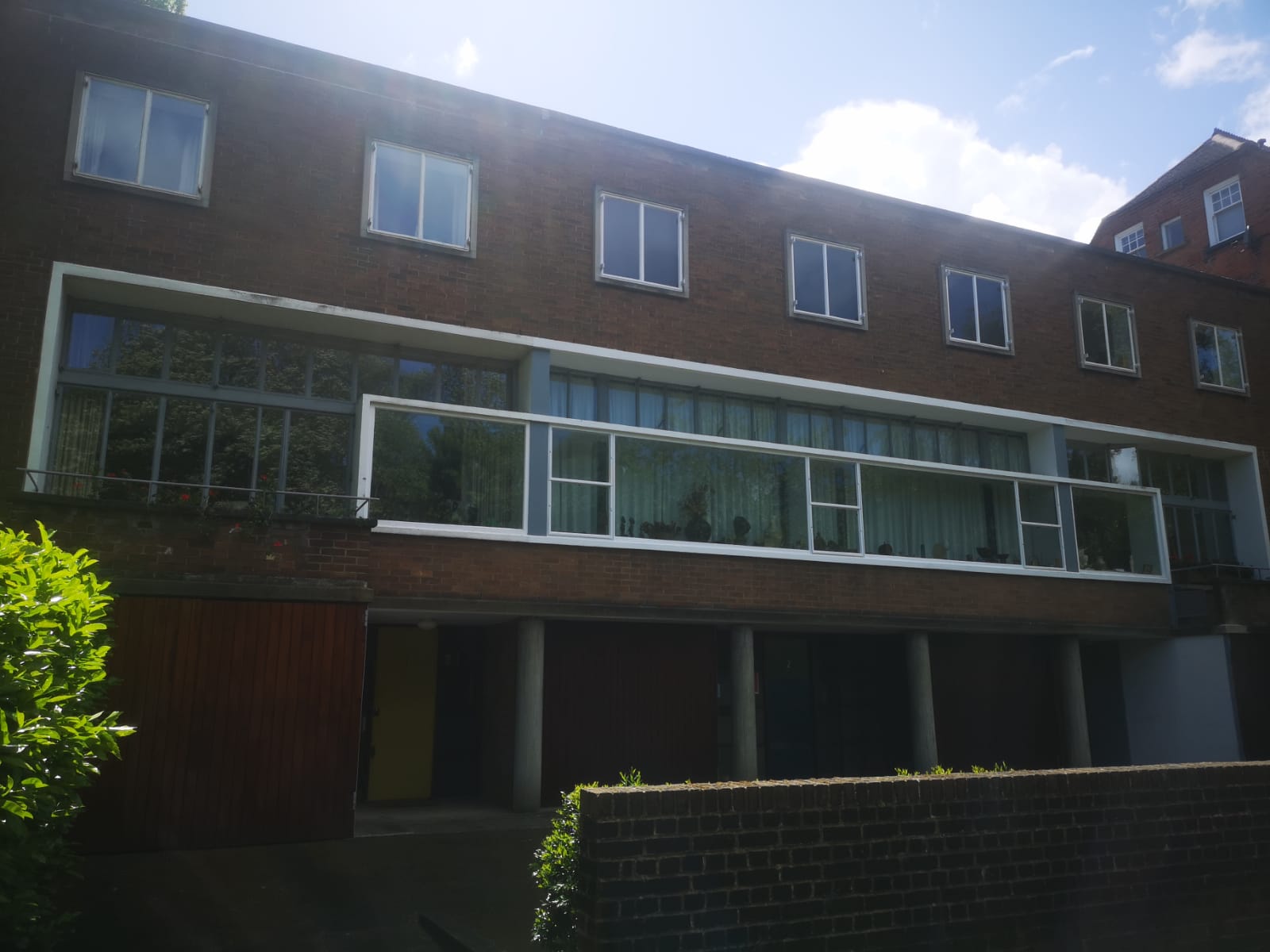 Designed by Ernő Goldfinger (inspiration for Ian Fleming's Bond villain 'Goldfinger'), it was completed in 1939.  
A little further along the walk and we came to Admiral's House.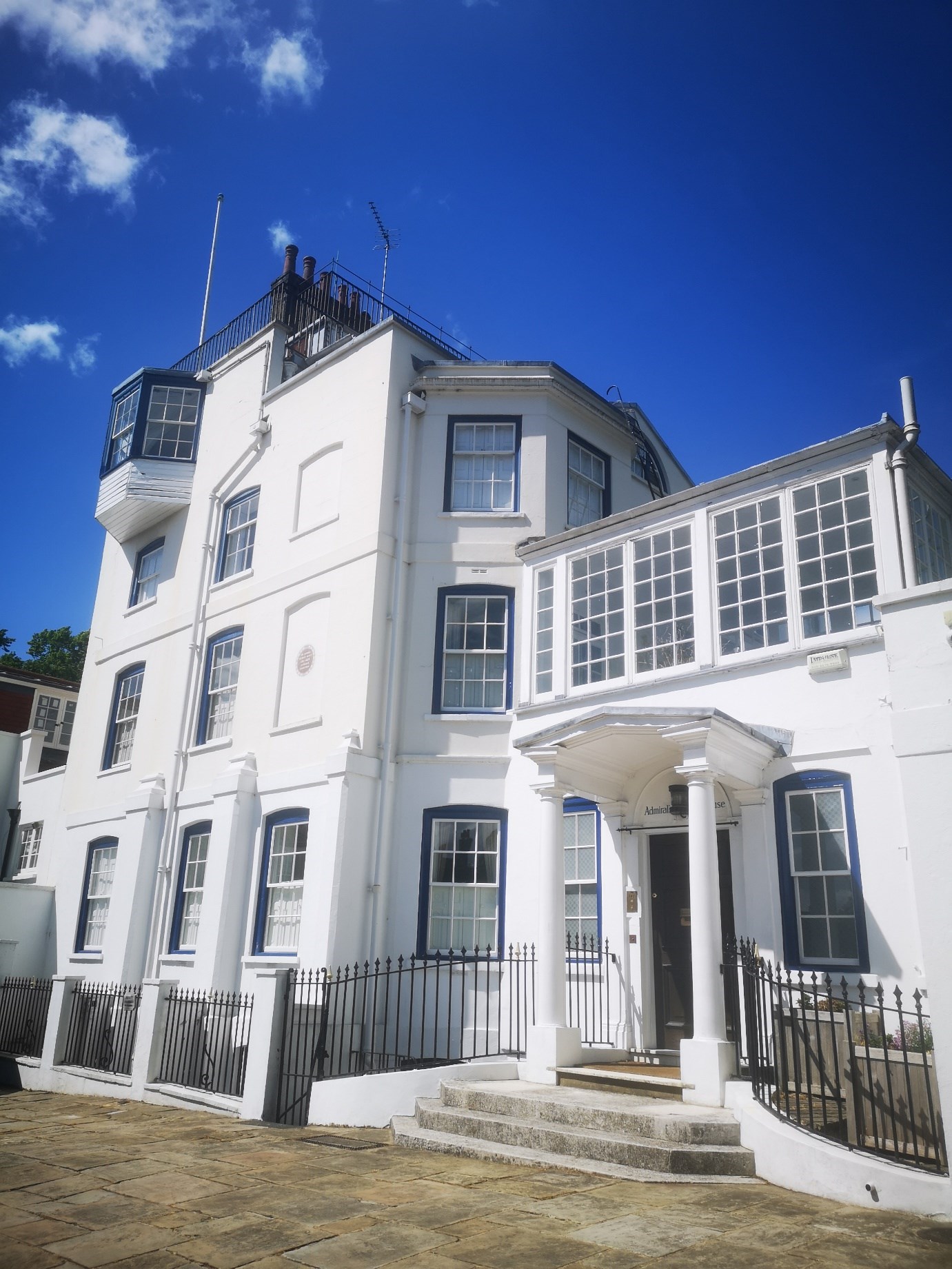 The house was built in the early 18th century and in 1775 Lieutenant Fountain North took up residence here.  He built a ship's quarterdeck on top of the house, from which he is reputed to have fired cannons to celebrate naval victories and royal birthdays.  These escapades with rooftop cannon are said to have inspired author P. L. Travers to base the house of the eccentric Admiral Boom on Admiral's House in Mary Poppins.
Then we came toward Whitestone Pond, one of the highest points in London at 134 metres above sea level.  Today there is a flagpole which marks the original location of an Armada Beacon, lit to warn the navy of a Spanish Armada sighting in 1588.  The signal took two days to make its way to Hampstead before making its way to the east coast.
This is just a small number of interesting points of interest in the area, but all in all, it's a great place to have a wander!  Robert Louis Stevenson described Hampstead as 'the most delightful place for air and scenery in London'.
Vicki Wonfor 
Joint Managing Director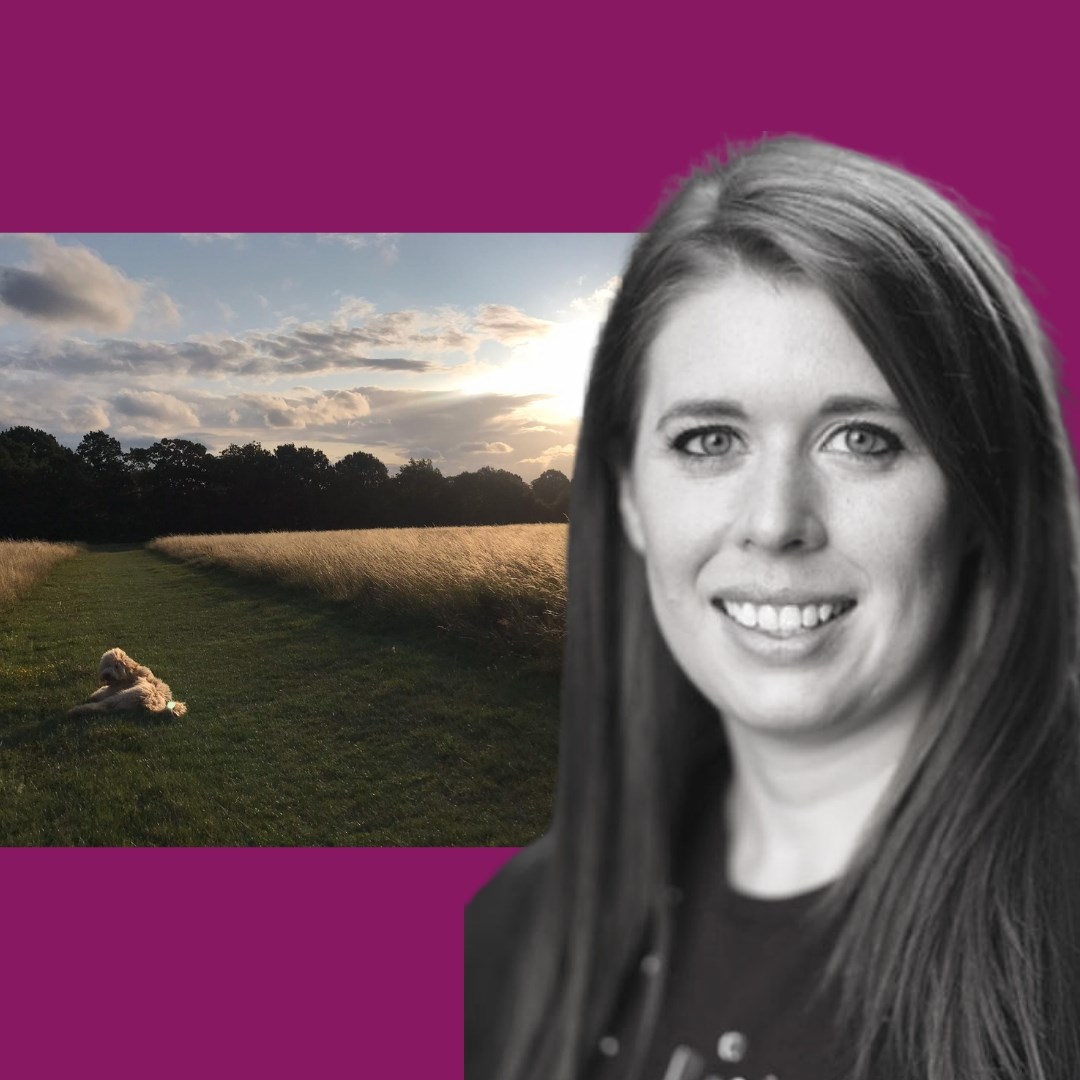 Nonsuch park is situated between Epsom and Ewell and one of my favourite parks. It originally was part of over 2000 acres of Royal parklands and contained the site of Nonsuch Palace that was built by Henry VIII as a hunting lodge in 1538. It was later owned by Charles II's mistress who was then created Baroness Nonsuch, but in 1683 the palace was demolished to pay for her gambling debts. The name 'Nonesuch' was given as it was claimed that there was 'none such place like it' in Europe. Today it houses Nonsuch Mansion which is used for events and weddings but has a beautiful walled garden that is open daily to the public and has the most magical tulips in the spring.
Fiona Baker
Head of the Design Department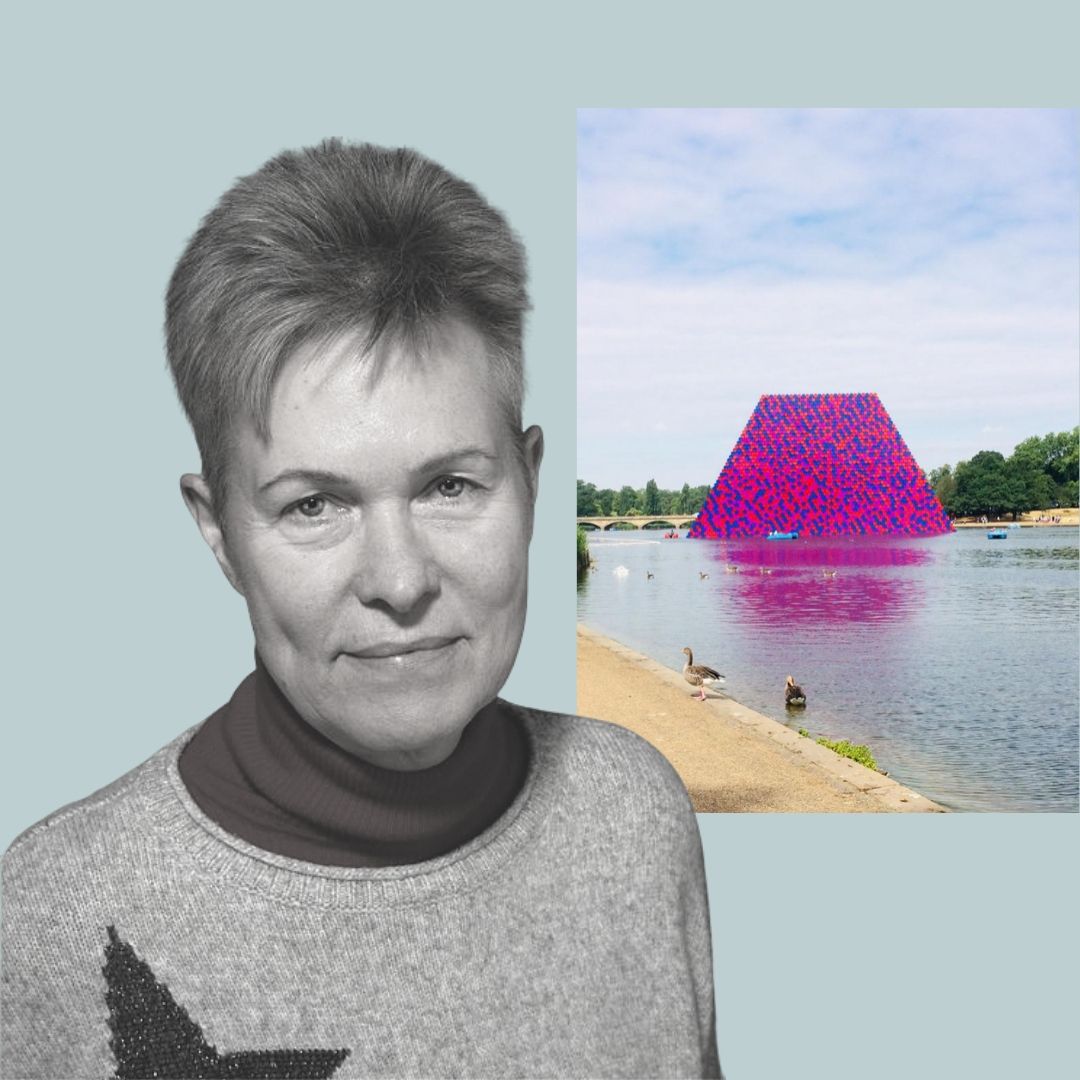 I loved wandering around Christo's oil drums 'The London Mastaba' on the Serpentine. We even took a paddle boat out on the water and paddled around the 20-metre-high sculpture floating on the lake. The artwork represented Christo's late wife Jeanne-Claude's determination to make art free and was entirely self-funded. Based on the trapezoid shapes of mastaba, an Arabic word for bench given to Egyptian tombs and seats found outside homes in ancient Mesopotamia. The temporary sculpture that was made of 7,506 painted barrels secured to scaffolding and anchored in the lake is no longer there, but it was a wonderful memory.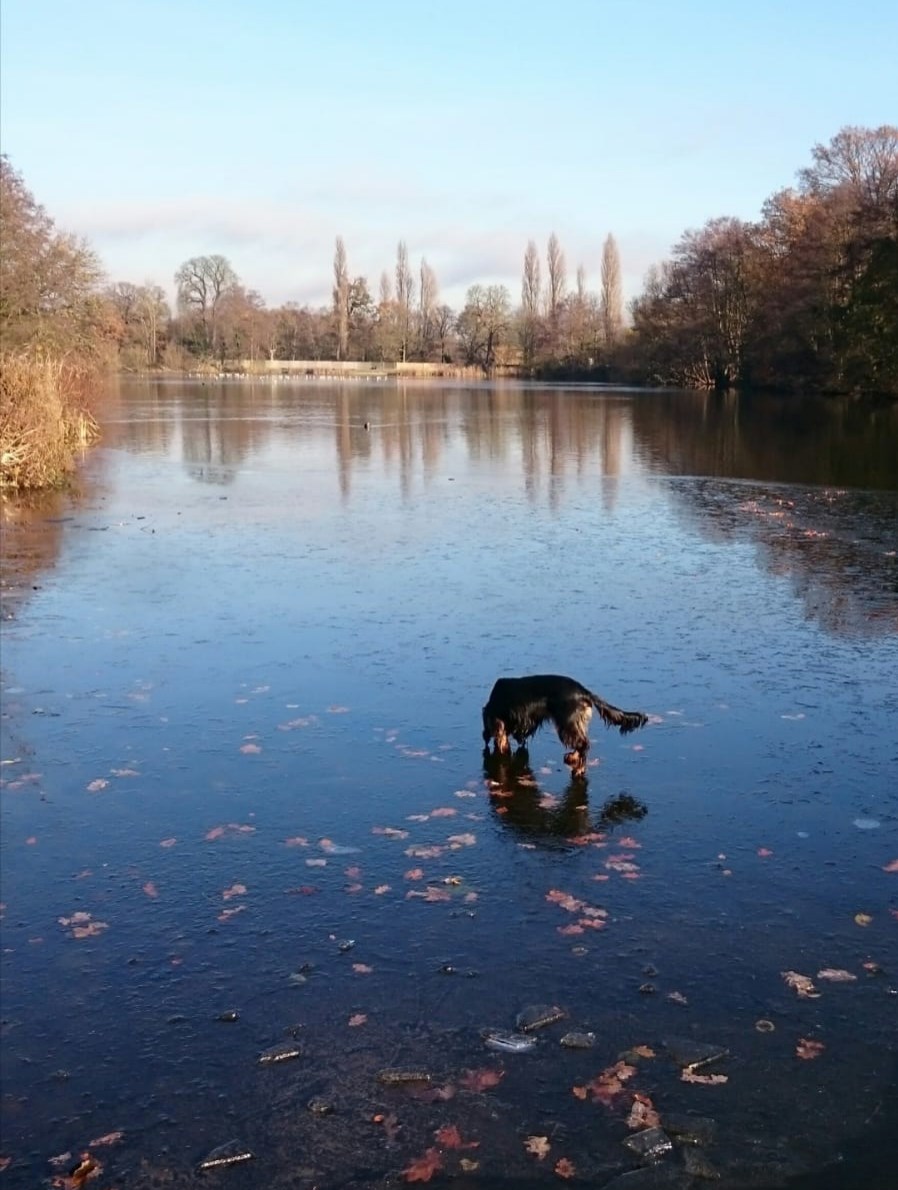 Another lakeside walk that I have enjoyed is in Osterley. This is a picture of my dog Belle on the frozen lake at Osterley, which is a National Trust property in west London. The grounds have a very large ornamental pond and a lake further away from the house that dogs love to swim in on hot days, but also walk on! The house on the grounds was designed by Robert Adam.
Tess O'Brien 
Head of Impressionist, Modern, Post War Art Sale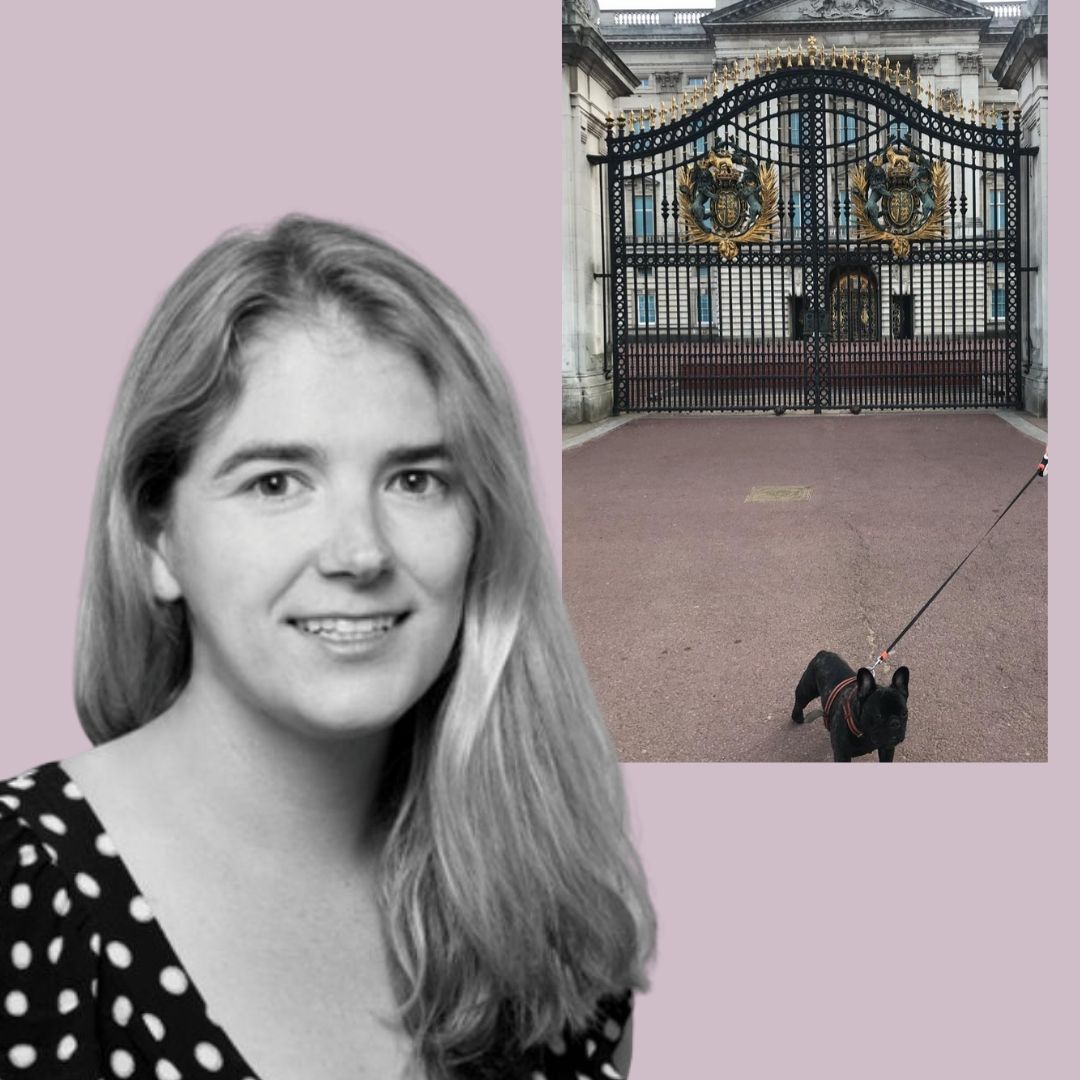 During lockdown I walked my dog to Buckingham Palace in the City of Westminster. The queen is rumored to not be there at the moment, choosing to spend her lockdown in her other castle in Windsor. But that didn't stop us from visiting!