Roseberys Art & Antiques Quiz
30/03/2020 Modern & Contemporary British Art, Ceramics & Glass, Prints & Multiples , News Stories & Press Release, Antiquities, Chinese, Japanese & South East Asian Art , Decorative Arts & Modern Design , Furniture & Rugs , Impressionist, Modern & Post War Art, Jewellery & Watches
To keep your art and antique brain ticking over during lockdown take our quiz, written by Associate Director, Bill Forrest. 

Click on the link below at the bottom of the quiz to find all the answers. 


Question No.1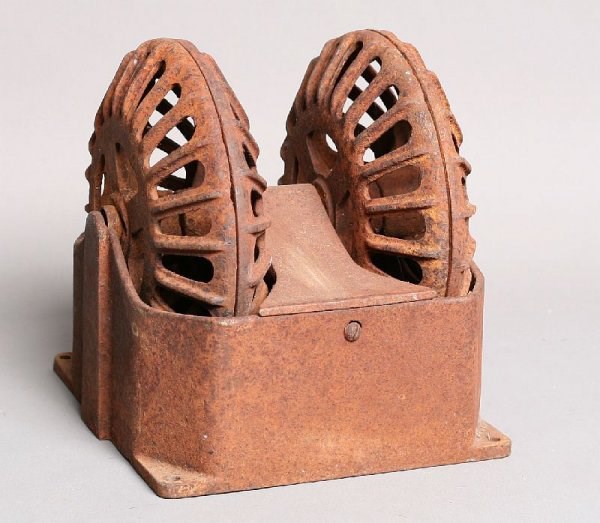 This Victorian invention is : 
a. A cow feeder
b. A hay bale roller
c. A hog oiler
d. A trailer dock
Question No.2
I was born in Yorkshire in 1903 and I won a scholarship to the Royal College of Art in 1921.  My most famous work has been exhibited outside the UN headquarters since 1964 and as such is one of the most televised works of art in the world.  I died in Cornwall in 1975, as the result of an accidental fire in my studio.  Who am I?
a. Francis Bacon
b. Eileen Agar
c. Henry Moore
d. Barbara Hepworth
Question No.3

Where is the world's oldest auction house?
a. London
b. New York
c. Athens
d. Stockholm
Question No. 4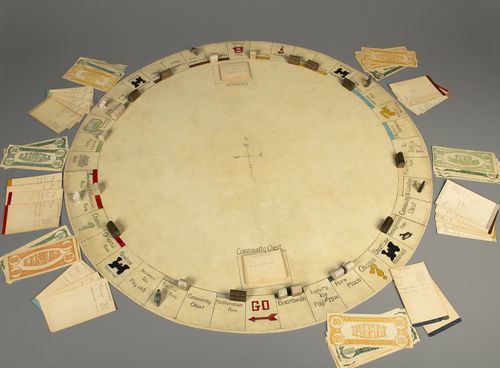 In 2011, the earliest surviving Monopoly board, made in 1933, sold at auction for how much?
a. £1500
b. £80,000
c. £12,000
d. £850



Question No. 5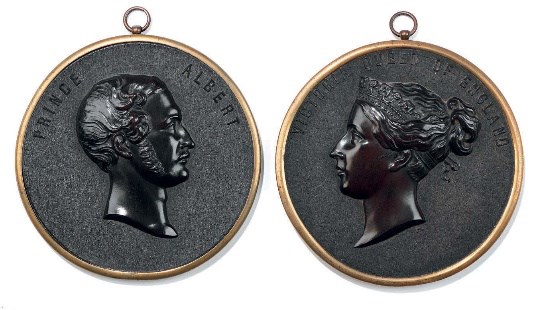 These plaques are made of bois durci. Bois durci, an early form of plastic, was predominantly made mixing sawdust with which substance?

a. Tree sap
b. Pig's blood
c. Coal
d. Ground up horse hair


Question No. 6


The pigment for this colour originated in India during the 15th century.  It was made from the urine of cows that were fed only on mango leaves and water.  The urine was collected, concentrated over a fire and filtered through a cloth, then the sediment was collected in balls and dried in the sun.  It was shipped to Europe in ball form and was said to produce a very luminescent colour especially vivid in the sunshine.
a. Indian yellow
b. Alice blue
c. Madder red
d. Aquamarine



Question No.7


Kutani, Satsuma, Kakiemon, and Arita are all familiar terms when describing Japanese ceramics.  But which is the odd one out?

a. Kutani
b. Satsuma
c. Kakiemon
d. Arita


Question No. 8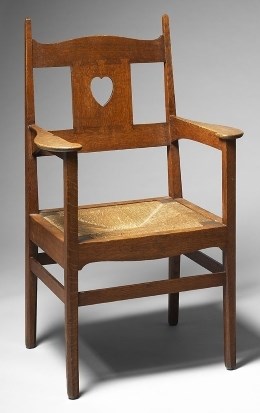 Which important British figure from the 19th/20th century designed this Arts & Crafts chair?

a. Augustus Welby Northmore Pugin
b. Charles Rennie Mackintosh
c. Charles Francis Annesley Voysey 
d. Christopher Dresser


Question No. 9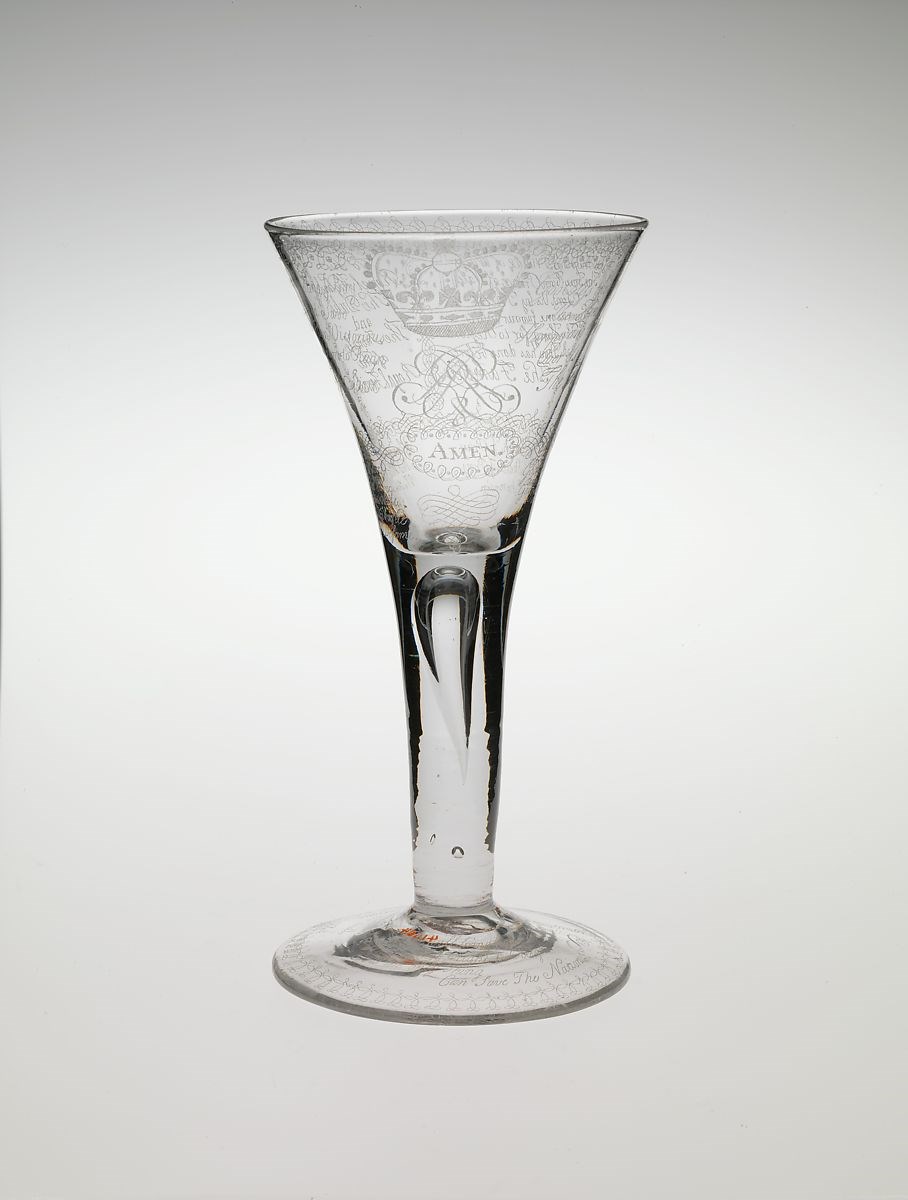 Why would you have been arrested for drinking wine out of this 'Amen' glass in the mid-18th century?

a. Drinking alcohol was illegal for much of the 1750s
b. In the 18th century it was illegal to drink from a vessel bearing the crown, unless you were royalty.
c. You were committing treason by drinking to the health of the deposed house of Stuart.
d. It was illegal to use anything French in Great Britain during the Seven Years' War
Question No. 10


Identify the chair, Orkney chair, Wainscot chair, Correction chair, 'cockfight' chair
(Scroll to the right if you can not see all the images on your mobile screen)



Question No. 11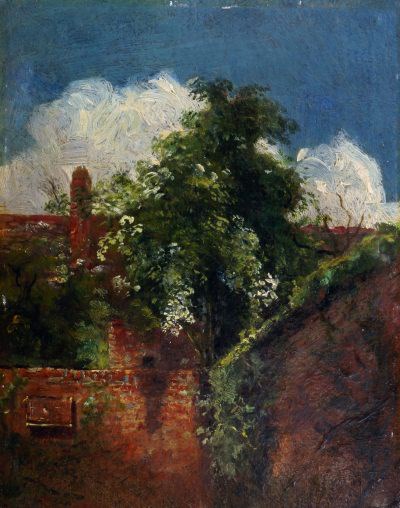 In 2018 Roseberys sold this unsigned oil painting for £375,000.  Who is the artist?
a. JMW Turner
b. John Constable
c.Thomas Gainsborough
d. William Blake
Question No.12
The most expensive artwork by a living artist was executed by whom?

a. Damien Hirst
b. Jeff Koons
c. David Hockney
d. Pablo Picasso
Find the answers by clicking on the button below. Want to share your scores? Tag us on social media. 
#roseberysquiz