Roseberys Announces New Head Of The Decorative Arts Department
4/05/2022 News Stories & Press Release, Decorative Arts & Modern Design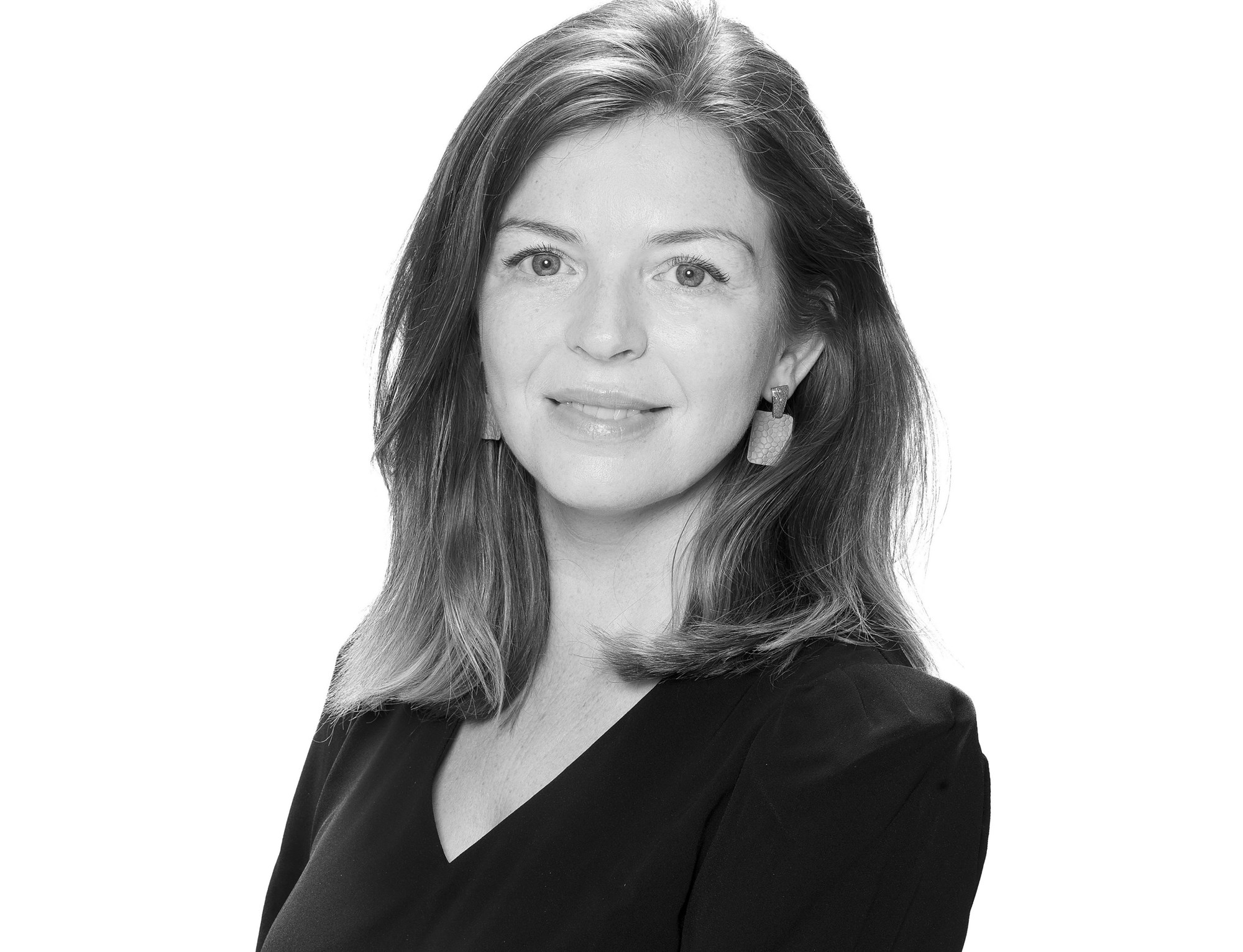 Roseberys is pleased to announce the appointment of Jo Lloyd, our new Head of the Decorative Arts Department. Prior to this, she was Head of 20th Century Decorative Arts and Senior Specialist at Bonhams, Knightsbridge. As well as providing valuations for the department, Jo is also an auctioneer.
Here, we sat down with Jo to get to know her a little better ahead of her new role in the Design: Decorative Arts 1860 to the Present Day department.
What inspired you to start working in decorative arts?
Well from a very early age, I have always been interested in a wide variety of antiques and how these decorative objects can offer us insights into the past.  As a child, it fascinated me to handle something that may have been used or admired by someone from another era. 
I think from 1860 onwards, when the idea of 'the decorative home' began to gain momentum in the public consciousness, and the notion of a 'Designer' (who might work for multiple manufacturers) emerged, that's when we see the most exciting works.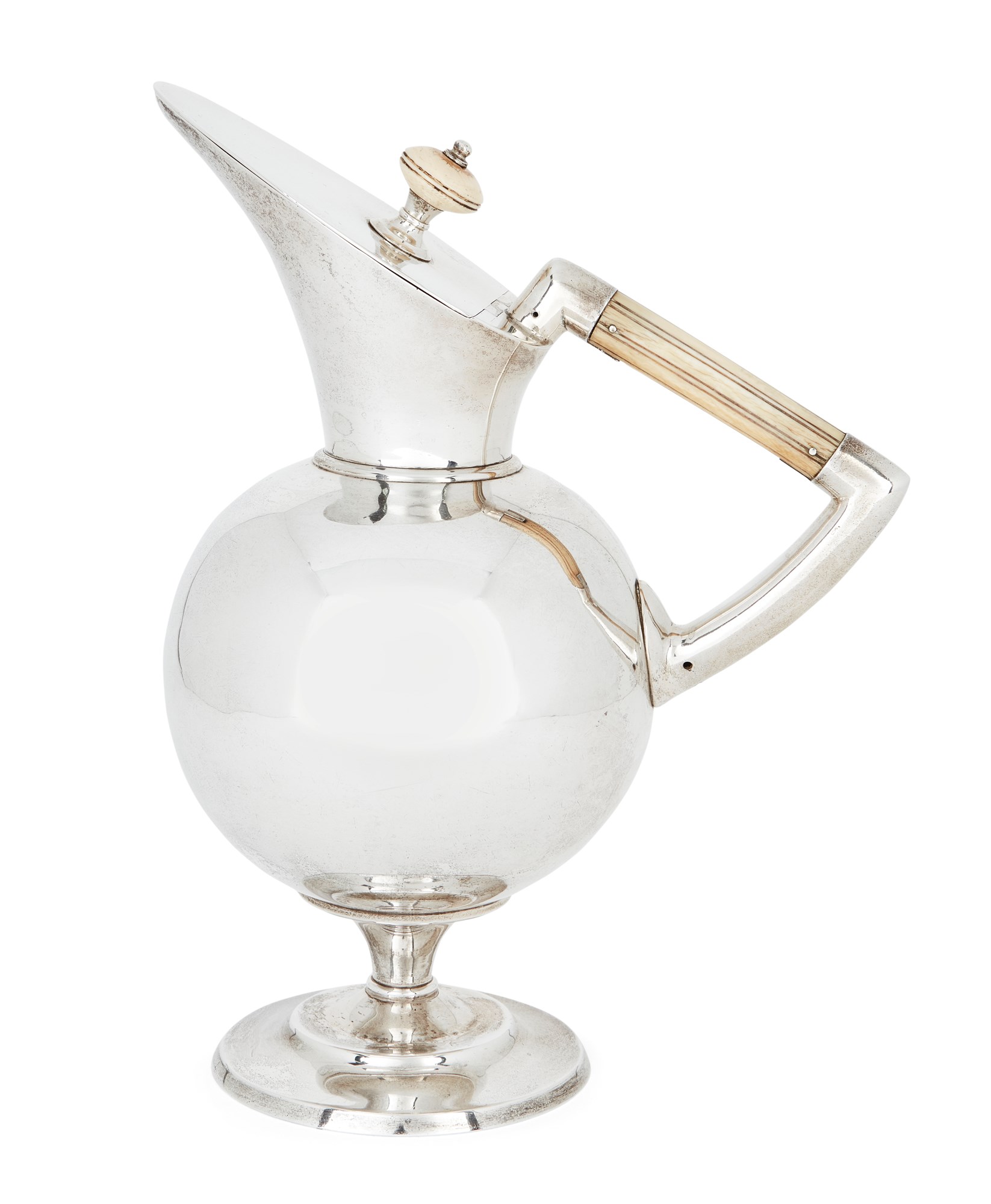 Dr Christopher Dresser (British 1834-1904) for Elkington & Co, a silver and ivory 'Claret or water jug' with hinged cover, by Mark of Elkington & Co, Birmingham hallmarks 1885, sold for £26,250 at Roseberys
What era of decorative arts are you most interested in?
I love the Arts and Crafts.  Stripping design back to simple beauty, where the quality of the materials and workmanship are left to speak for themselves without unnecessary embellishment is an idea that appeals to me.  But I also love the Aesthetic Movement which produced some really quirky and innovative creations from people like Dr Christopher Dresser and Edward William Godwin.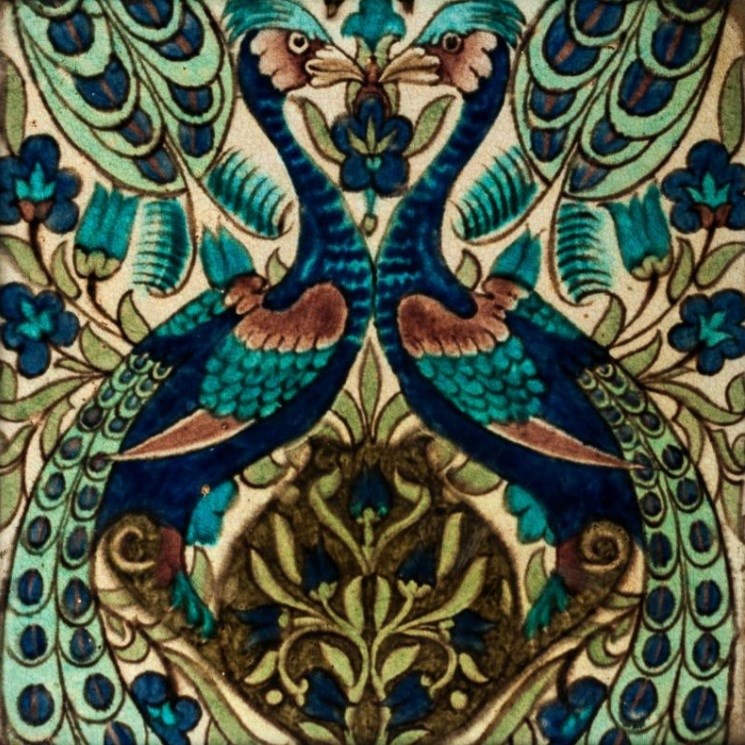 William De Morgan, a Merton Abbey glazed earthenware Iznik style tile sold for £2,500 at Rosberys
Do you have any favourite designers?
I have a strange fixation with William de Morgan.  Ever since someone brought one of his bowls into an auction room where I was working some years ago, I have felt the need to read everything about him I can lay my hands on.  He was a very talented artist and scientist (experimenting to re-discover the technique of lustre glaze), and an interesting character (he once set fire to the roof of his rented accommodation, after he turned his fireplace into a kiln!).  He was hugely influential but sadly he was a terrible businessman, so had more recognition in his own lifetime as an author than as a producer of stunningly beautiful Art pottery.
What is trending at the moment in the decorative arts industry?
Studio pottery has been making a steady surge over the past few years, but recently prices are absolutely rocketing for the best pieces.  Well-known names such as Dame Lucie Rie, Hans Coper, Bernard Leach, James Tower, Magdalene Odundo, and so on…are very highly sought after, resulting in record-breaking auction prices. Fortunately, there are still some really talented and interesting producers of Studio Pottery at a more affordable price point too.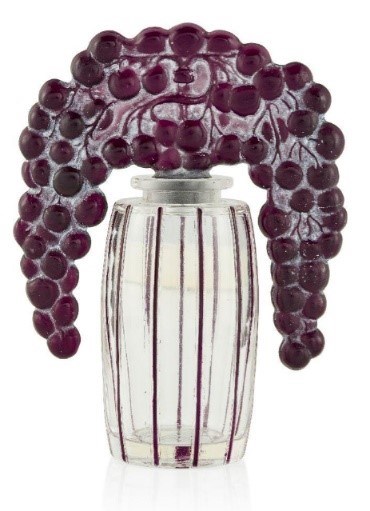 'Bouchon Cassis' (lot 86) by French jeweller, medallist, and glass designer, René Lalique sold for £35,000 at Roseberys
What has been your most exciting auction moment to date?
Well my first auction at Roseberys was pretty exciting when I was the auctioneer tasked with selling a Rene Lalique 'Bouchon Cassis' perfume bottle.  It was expected to do well based on recent results at other auction houses, but ours far exceeded expectations when I put the hammer down at £28,000.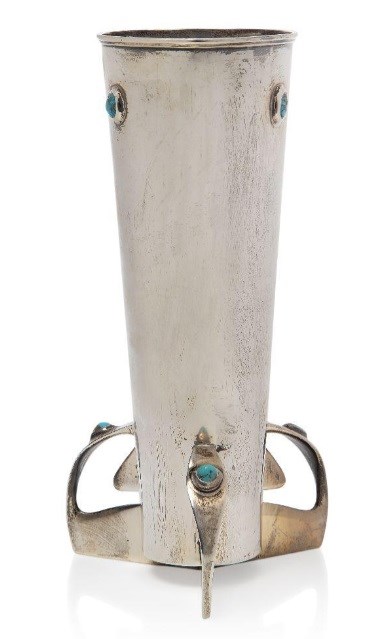 Archibald Knox (British 1864-1933) for Liberty & Co, a silver vase with turquoise matrix cabochons, Mark of Liberty & Co, Birmingham hallmarks 1905 sold for £6,875 at Roseberys 
What item would you have loved to own for yourself that has sold at Roseberys?
The designs of Archibald Knox are always gorgeous, so I could definitely find a place in my home for the vase that was sold in October 2021, made of silver and set with turquoise cabochons (sold for hammer £5,500). I've also fancied owning a Dunhill Aquarium table lighter (similar to the one sold 3rd March 2020, hammer £2,000) - fun to look at and a neat size to put on display.
Looking forward, what are you most excited about working at Roseberys?
Roseberys is really well placed to take in works from London-based clients as well as those around the country, so we benefit from some wonderful consignments.  The team of staff have a wealth of combined knowledge, are really efficient, and super friendly - so I'm absolutely delighted to be on board and excited to work alongside Nigel (Dawson-Ellis) in building the department.
 -Ends-
 We are now welcoming consignments for our next auction on Wednesday 14 September.  
Please email decarts@roseberys.co.uk for a complimentary valuation of your items.