Rare & Fine Silver
8/02/2014 News Stories & Press Release, Silver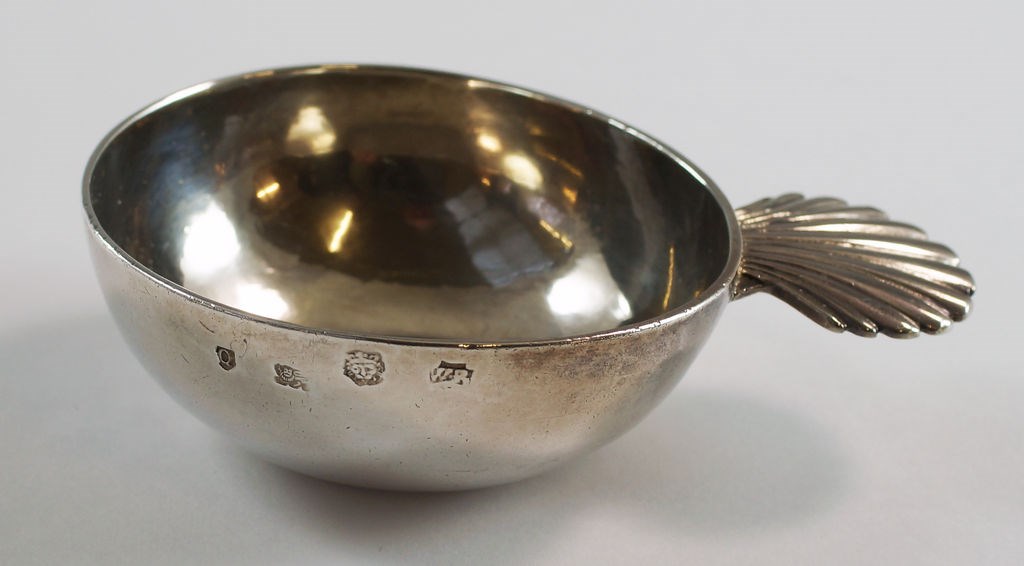 Roseberys' quarterly fine art auction in March will include a sale of fine and rare silver, the core of which is formed by a single owner collection amassed by a private individual between the 1930s and the 1950s.  The pieces were bought from country house sales, West End dealers and other collectors.  They represent very high quality examples by the finest makers.
The range of this auction is notable; it includes not one but five tea caddies dating from the 1700s, two Elizabethan church chalices as well as a George I example and a quantity of rare Irish silver.  Other pieces date from the reigns of Charles II and James I.
The earliest lot is an Elizabeth I church chalice made in Norwich c. 1565-1570 (pictured above).  It is engraved 'FOR THE TOVNE OF ANYTNGAM' which is today known as Antingham, a village 2.5 miles north west of North Walsham, Norfolk.  Estimate: £5,000-£8,000.
Roseberys' silver expert Richard Gibbon says, "This was probably removed from St Margaret's Church which was demolished in the 1880s.  Most silver was assayed in Birmingham, Sheffield and London.  Norwich plate, along with that from other provincial assay offices, is very collectable because it is scarcer."
When cataloguing the collection Roseberys' valuers were amazed to find this rare James I silver wine taster (pictured above), made in London in 1613 with a makers' mark of WR.  This wine taster pre-dates the acknowledged earliest example (1631), held in the Jackson Collection at the National Museum of Wales.  Estimate: £3,000-£5,000.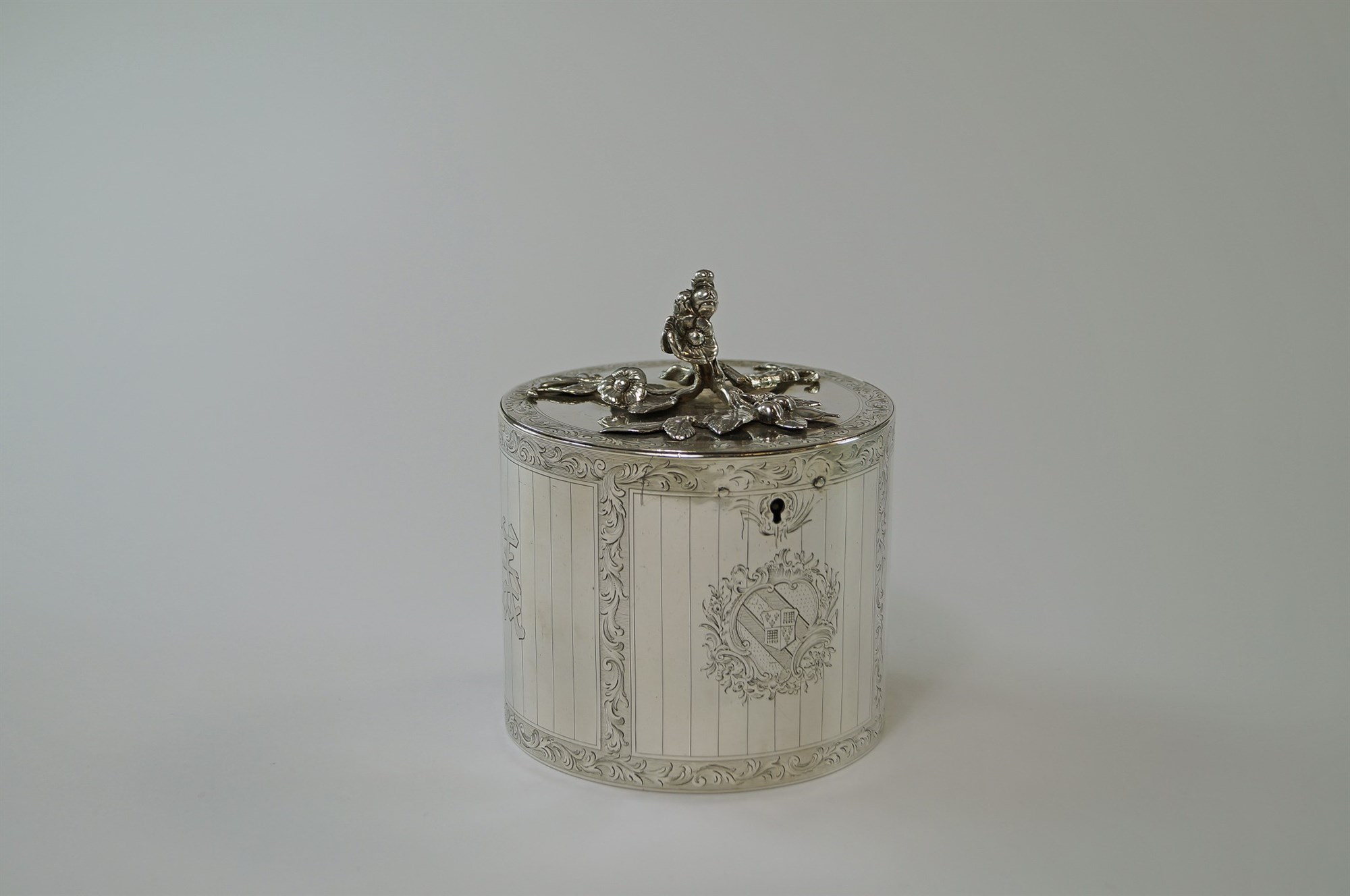 Less common than English silver, Irish silver is highly collectable.  Twin handled cups don't come onto the market frequently and there are six in the auction, including a pair.  This one (pictured above), made in Dublin, c.1681, has an estimate of £2,000-£3,000.
A charming and unusual piece is a small silver dog collar, early 18th century, which is, unusually, pierced with the owner's name and address (Miss Horner, Grosvenor Street) as an integral part of the design.  Approximately 7.5cm in diameter, it would have been worn by a toy dog breed popular in the period.  Silver dog collars are highly collectable and this example would have been very expensive to have made.  Estimate: £200-£300.
This George III silver tea caddy, London, c.1768, by William & Aaron Lestourgeon, comes from a very desirable maker and includes oriental calligraphy which was fashionable at the time.  Estimate: £4,000-£6,000.
Made in London in around 1762 by John Schuppe, this silver cow creamer retains its textured surface resembling cow hide which usually disappears with wear over the years.  It has an estimate of £2,000-£3,000.

Roseberys welcomes additional consignments of fine silver for this auction until 21 February.

The Fine and Rare Silver auction will take place on Wednesday 19 March at Roseberys.

Viewing:
Friday 14 March: 1pm-5pm
Sunday 16 March: 10am-2pm
Monday 17 March: 9.30am-5.30pm