Questions + Answers with the @young_art_collector
24/02/2021 Prints & Multiples , News Stories & Press Release
Here we reached out to the @young_art_collector to share with us some of his most commonly asked questions that he gets queried on during his weekly 'ask me anything' sessions via his popular Instagram account.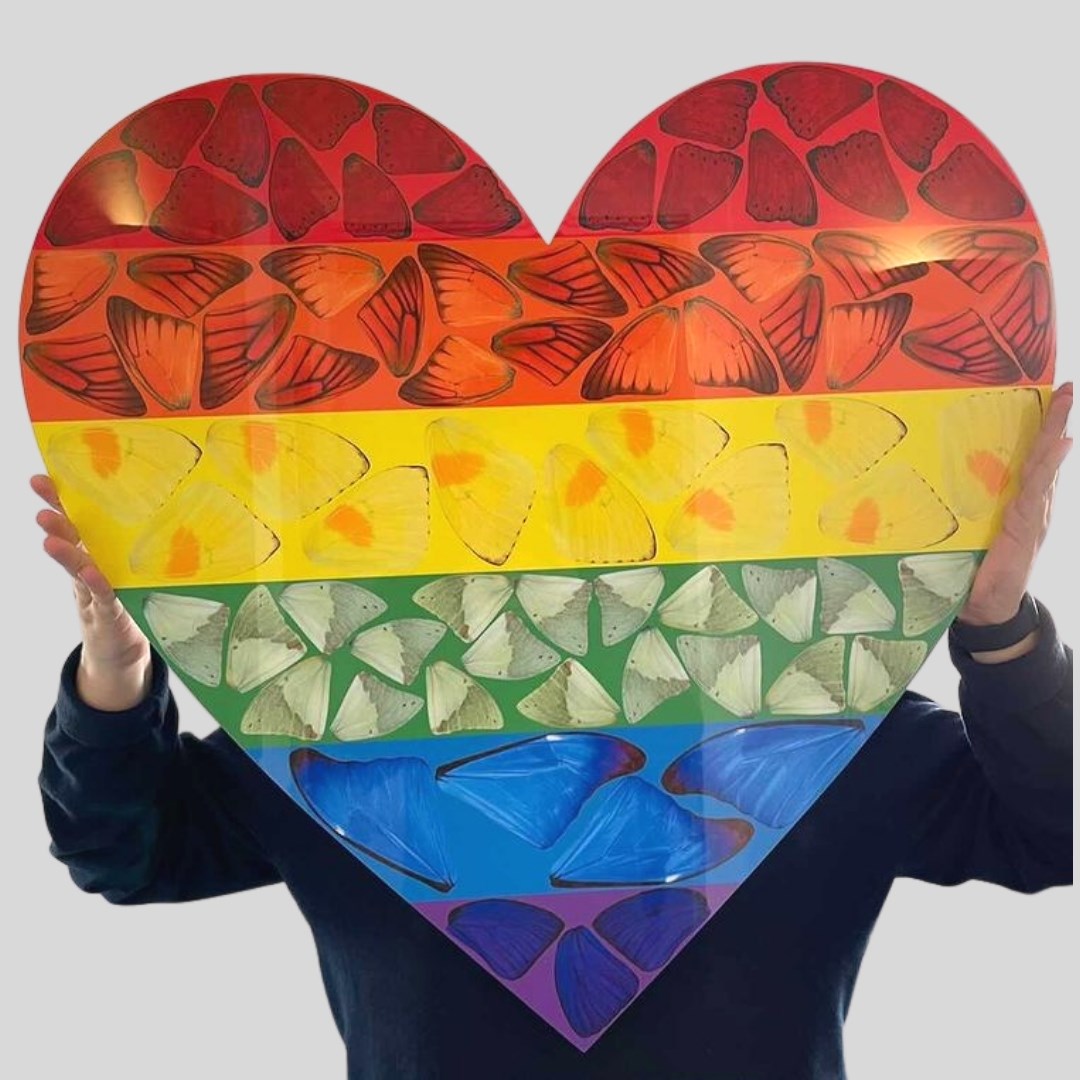 Now a current staple on his Instagram stories the @young_art_collector shares his wisdom of art collecting weekly with his legion of followers who are itching to follow in his footsteps.  
But who is the mysterious @young_art_collector ?
The clue is in the name, but he is a young London based art collector who has an extensive collection and knowledge of the art world and has built up a large following on social media. He shares his knowledge, collection and insight into the art world on the platform.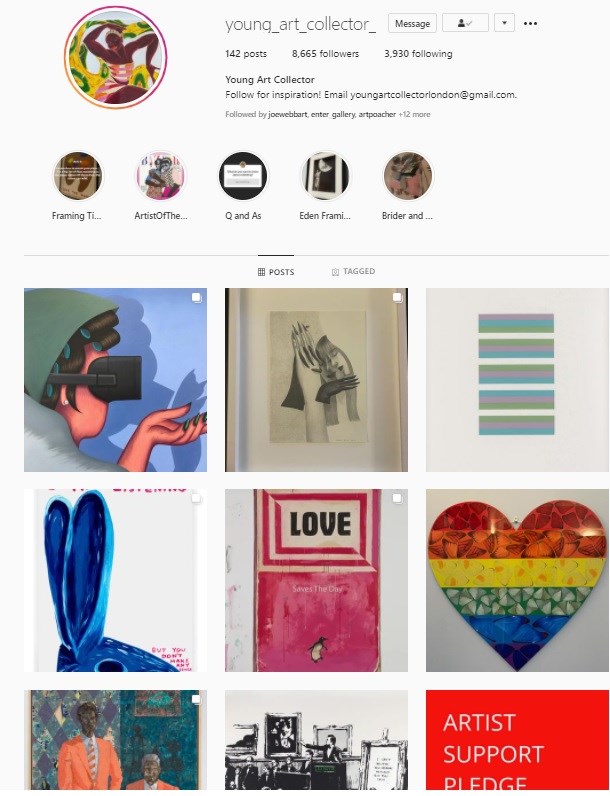 Here are his 10 most commonly asked questions.
1. Is there any piece you regret not buying?


Not so much a piece …but certainly there were opportunities to buy work from artists that I now regret not taking. But this is all part of the learning process!
2. Are prints worth investing in or should you go for originals?


Definitely! Prints are the ideal gateway into collecting art by artists you love where originals are inaccessible or too expensive. They can be amazing investments! Ask any Banksy owner!
3. Should works be stored flat, framed or in a tube?


Good question, one I'm unqualified to answer. I tend to frame everything I buy very quickly after. I always factor that into the price of the piece. But that's preference – I'm sure storing flat is fine, I wouldn't store rolled.
4. What style of art is considered the best investment right now?


I wish I knew the answer! Best thing to do is buy what you love. You can't go wrong there as then any gain as an investment is truly a bonus
5. Collecting Editions vs Originals, what are your thoughts on this?


Both! Editions are a superb way of collecting art from established artists – people who might be impossible to access, otherwise originals are of course an amazing investment opportunity. I love works on paper!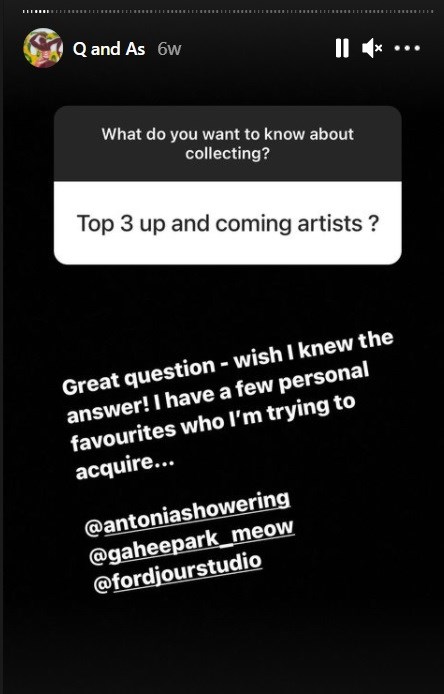 6. What is the favourite piece in your collection and why?


Wow superb question… tough one! I adore my Harland Miller 'Who Care Wins' and I also love my works on paper by Ferrari Sheppard and Tunji Adeniye Jones.
7. What age did you buy your first piece?


I bought my first piece in January 2019 when I was 23 and young. I'm now 25 and thinking the name of my account might need to change….
8. What us your favourite London gallery?


I love most things I have seen at the White Cube Gallery and have managed to buy a few things from them as well. I also love the works on show at the Pippy Houldsworth Gallery.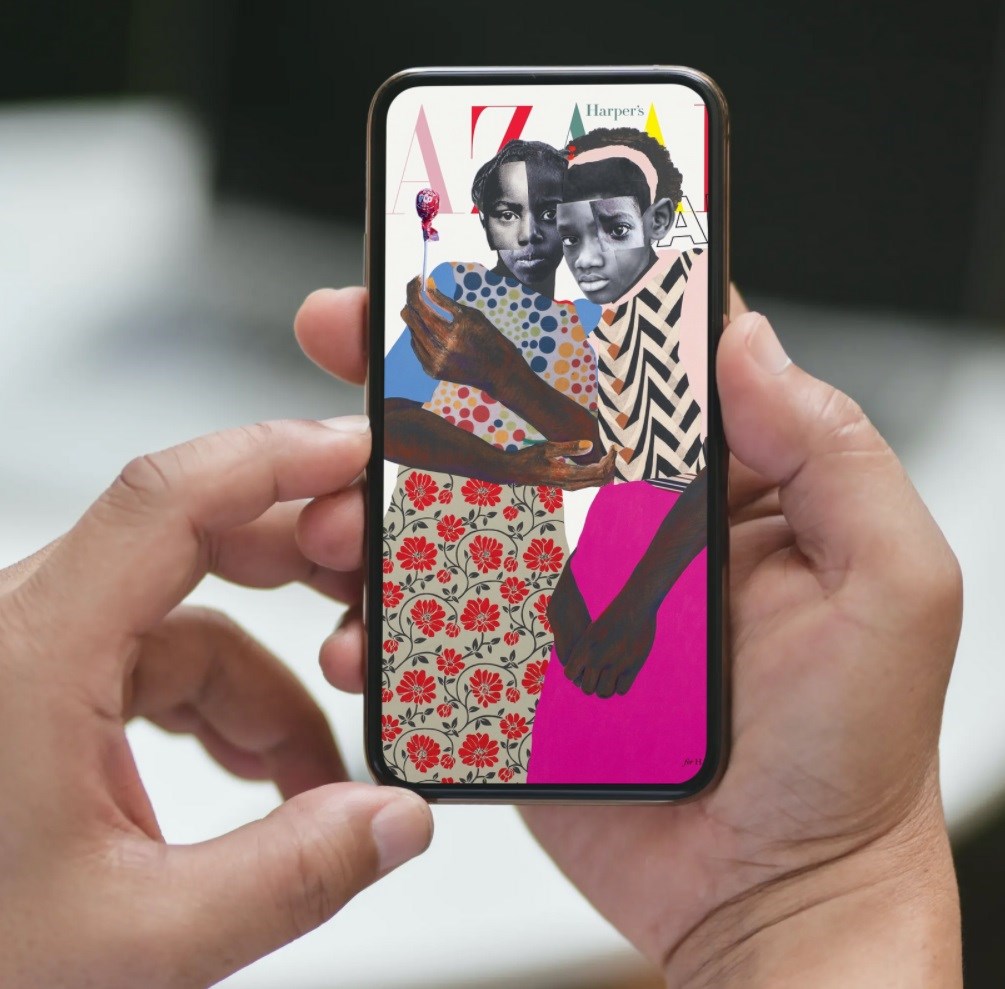 The Young Art Collector's ARTIST OF THE WEEK... introducing the first instalment of Artist of the Week... @rdeborah191! Deborah Robert's is a phenomenally talented artist who has finally got a solo show for the first time in her home state of Texas, in Austin and which opens at @contemporaryatx on January 23rd!

9. Do you have a background in art?


I don't have a background in art, nor have I ever worked in the art world. I used to get dragged to art shows and galleries, now I do the dragging.
10. What would be your advice to anyone who wants to start collecting art?


Take your time don't rush purchases. Buy what you like and love not what your friends have told you will be worth the most in the future. Also, to enjoy it and make connections with other collectors, galleries and artists.
Want to tune in to The Young Art Collectors Instagram? Find his account here