Prints and Multiples | 6 Big Names at Achievable Prices
2/03/2020 Prints & Multiples , News Stories & Press Release
While canvases by the leading names in post-war and contemporary art may fetch astronomical prices, wannabe collectors should know that there are many accessible options from some of best names to invest in. Artists such as Albers, Warhol, Hockney, Picasso and Haring produced numerous portfolios of striking etchings, screenprints and lithographs, many of which can be found at affordable prices.
Created as multiples, prints can be a good way to start collecting contemporary art. Furthermore, works by modern masters are integral to the artist's oeuvre, demonstrating a more experimental side to works on canvas. As Warhol put it, the printmaking process can be 'quick and chancy', allowing the artist to step beyond the boundaries of drawing and painting and to work with new combinations of line and colour.
It is important, however, to remember that when dealing with the lower end of the market it is always best to have the provenance checked by a specialist to ensure the price is not too good to be true. Additionally, it is always a good idea to look for a signature or at least the artist's initials as well as the edition number and even a stamp from the printmaking studio where it was produced. It's also important to check the condition of the print; bright colours should be kept away from bright sunlight and sheets should not be trimmed during framing.
Here we take a look at some of the biggest names of the art market and their work across the medium of print.
WARHOL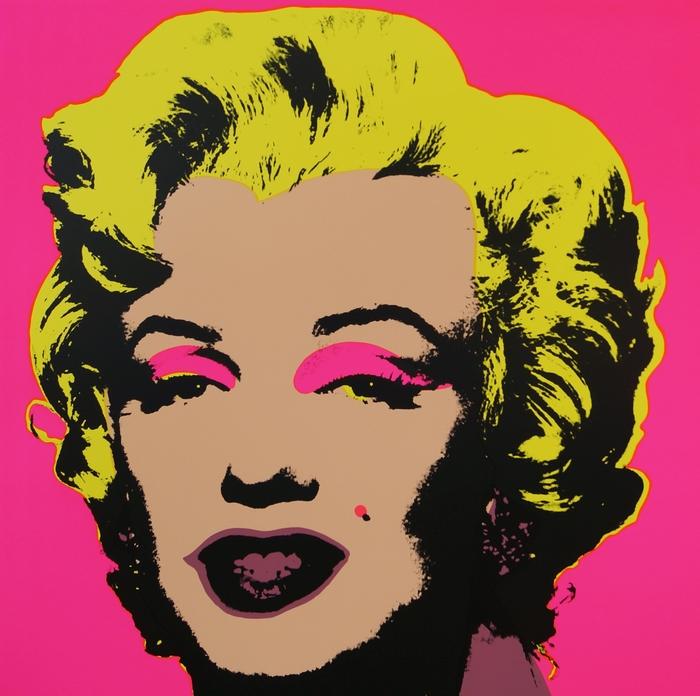 After Andy Warhol, American 1928-1987- ''Marilyn'', published by Sunday B Morning; screenprints on museum board paper
Before Warhol, the screenprinting method was mainly used in the commercial sector, employed as a swift and precise technique for printing packaging and posters. He transformed the process in the early 60s when he took a publicity shot of Marilyn Monroe and turned it into one of the most iconic artworks of the 20th century. While Marilyns are still highly sought after, there are a number of Warhol prints that remain affordable including his Ads suite as well as a whole series made by Sunday B Morning, a company set up by two Belgians with the help of Warhol who donated his photo negatives in a bid to make his art more accessible and in keeping with the mass market products he was depicting. These include replicas of Marilyn, the Campbell's Soup cans and the famous Flowers series, all printed with the studio's stamp and a dotted line accompanied by the words, 'fill in your own signature'. While he had originally given his name to the series, Warhol later withdrew it and if he came across one of these prints in his lifetime he would often write an ironic message, 'This is not by me. Andy Warhol', which only made it more valuable. The print series is recognised by the official Warhol catalogue raisonné however they are listed as 'unauthorised'.
BANKSY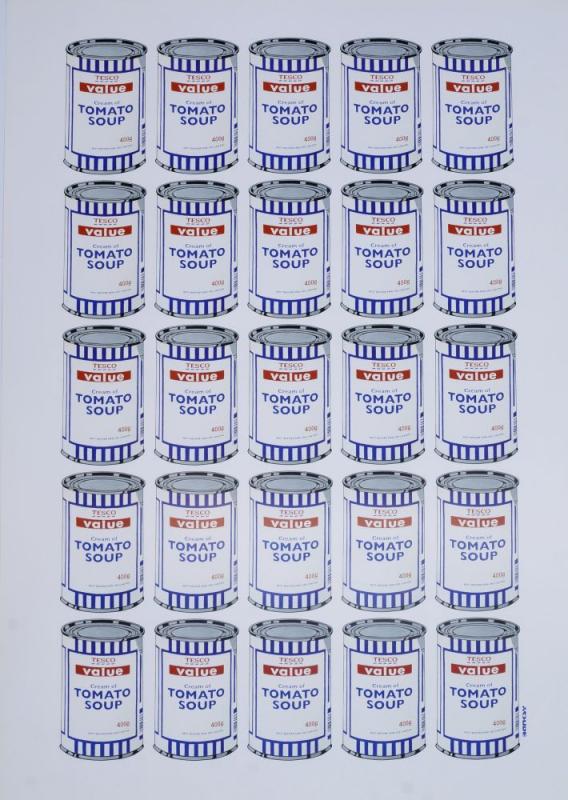 Banksy, British b.1974- Tesco Tomato Soup, 2006; offset lithograph printed in colours
Perhaps best known for his satirical street art and that shredded painting, Banksy is also no stranger to the limited edition print. These often feature some of his most well known iconography including the Tesco Value soup can  – inspired, of course, by Warhol's Campbell's Soup series – the girl with the balloon and the rat. Produced in his signature stencilled style these works lend themselves well to the screen print medium and, having been produced alongside his murals for many years, represent the evolution of his singular style.

PICASSO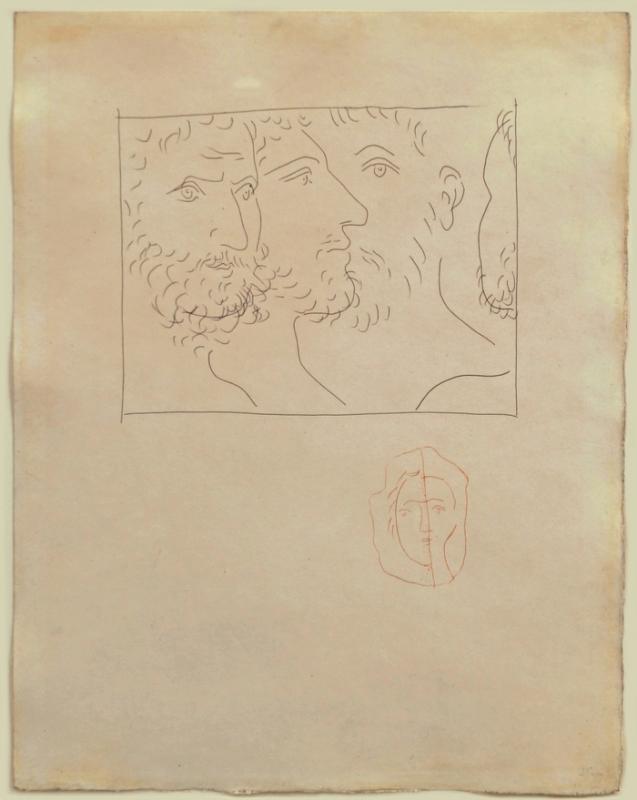 Pablo Picasso, Spanish 1881-1973- ''Four Heads of Men''; from ''Les Métamorphoses d'Ovide'', 1931, etching printed in black and sanguine
When Picasso's Les femmes d'Alger reached $179.4 million at auction in May 2015, it became the most valuable work of modern art ever sold. And while this price might seem incomprehensible to most of us, it is worth remembering that his prints can go for as little as £800 at auction. Many of his etchings, depicting mythological scenes, studies for paintings, nudes and animals, demonstrate the same deftness and elegance of line that are present in his paintings and drawings.

HOCKNEY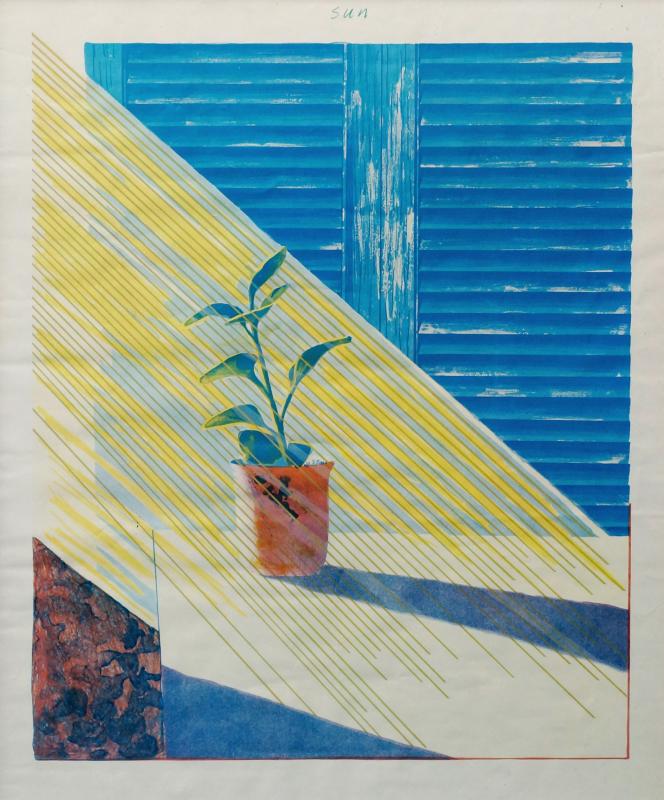 David Hockney OM CH RA, British b.1937- ''Sun'', from The Weather Series, 1973; offset-lithograph printed in colours
Often praised for the way he captures light and colour on canvas, Hockney is adept at reproducing these qualities in print. The blue washes that characterise many of his works on paper and canvas take on new depths when transformed into a lithograph; similarly his portraits and line drawings, rendered in simple and yet elegant black and white, lose none of their immediacy or detail by way of translation into print and can be obtained for under £2000.
KUSUMA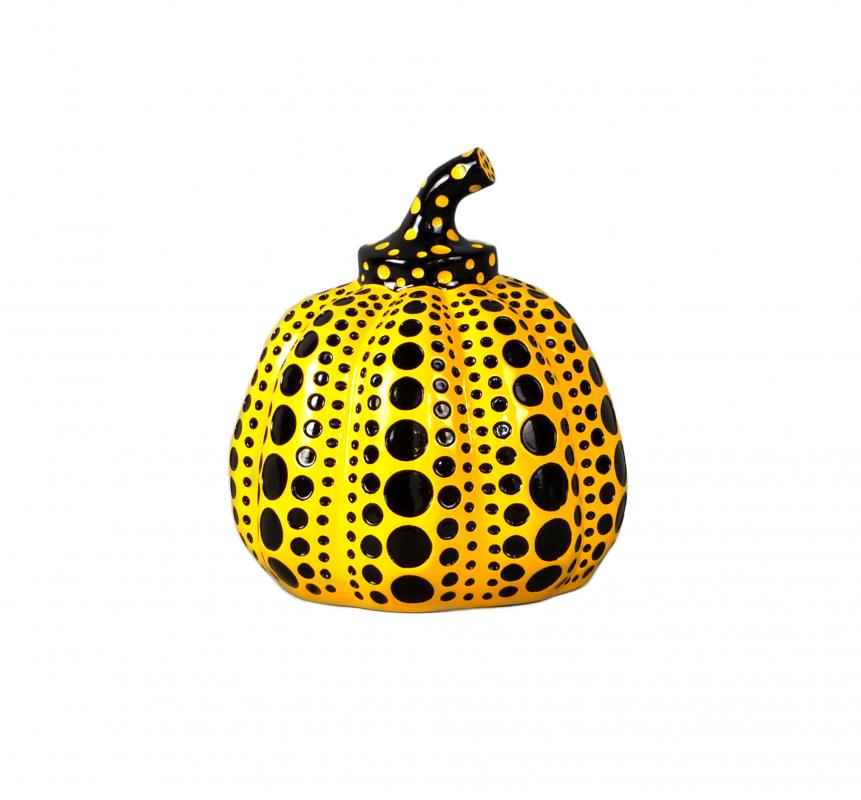 Yayoi Kasuma, Japanese b.1929- Pumpkin; painted cast resin, published by Benesse Holdings, Inc., Naoshima, Japan, produced by Kusama Studio
The world's best selling contemporary female artist, famous for her bright red hair and penchant for pumpkins, consistently breaks records with her canvases and sculptures. You need not give up hope of owning your very own pumpkin however; a limited edition of casted sculptures was produced by Kusama Studio in 2016, which can be bought today for under £1000. She has also produced numerous suites of screen prints that retain all the visual impact of her original paintings.
GRAYSON PERRY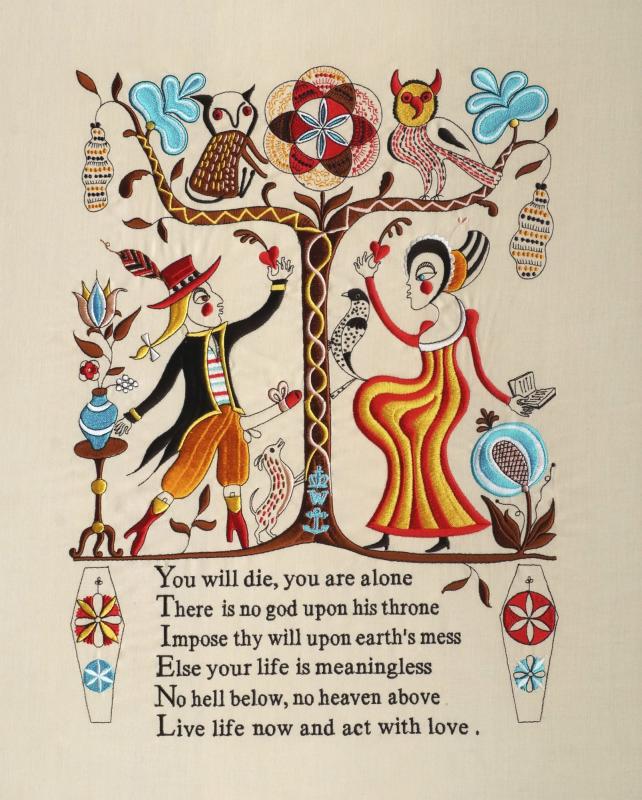 Grayson Perry CBE RA, British b.1960- Recipe for Humanity, 2005; computer controlled rayon embroidery on cotton
Known for his satirical ceramics and love of cross dressing, Grayson Perry is a regular fixture on the London art scene. His often monumental works, regularly seen at the RA Summer Exhibition, in commercial galleries and at art fairs, might seem unaffordable but this versatile artist is also known for producing more accessible editions in the form of prints, embroidered pieces, stamps and even medals that capture all his wit and ingenuity at a fraction of the price.

FIND OUT MORE ABOUT THE PRINTS & MULTIPLES DEPARTMENT