Pimlico Road Antiques, Interiors & Collectables Charity Auction Results
4/04/2022 News Stories & Press Release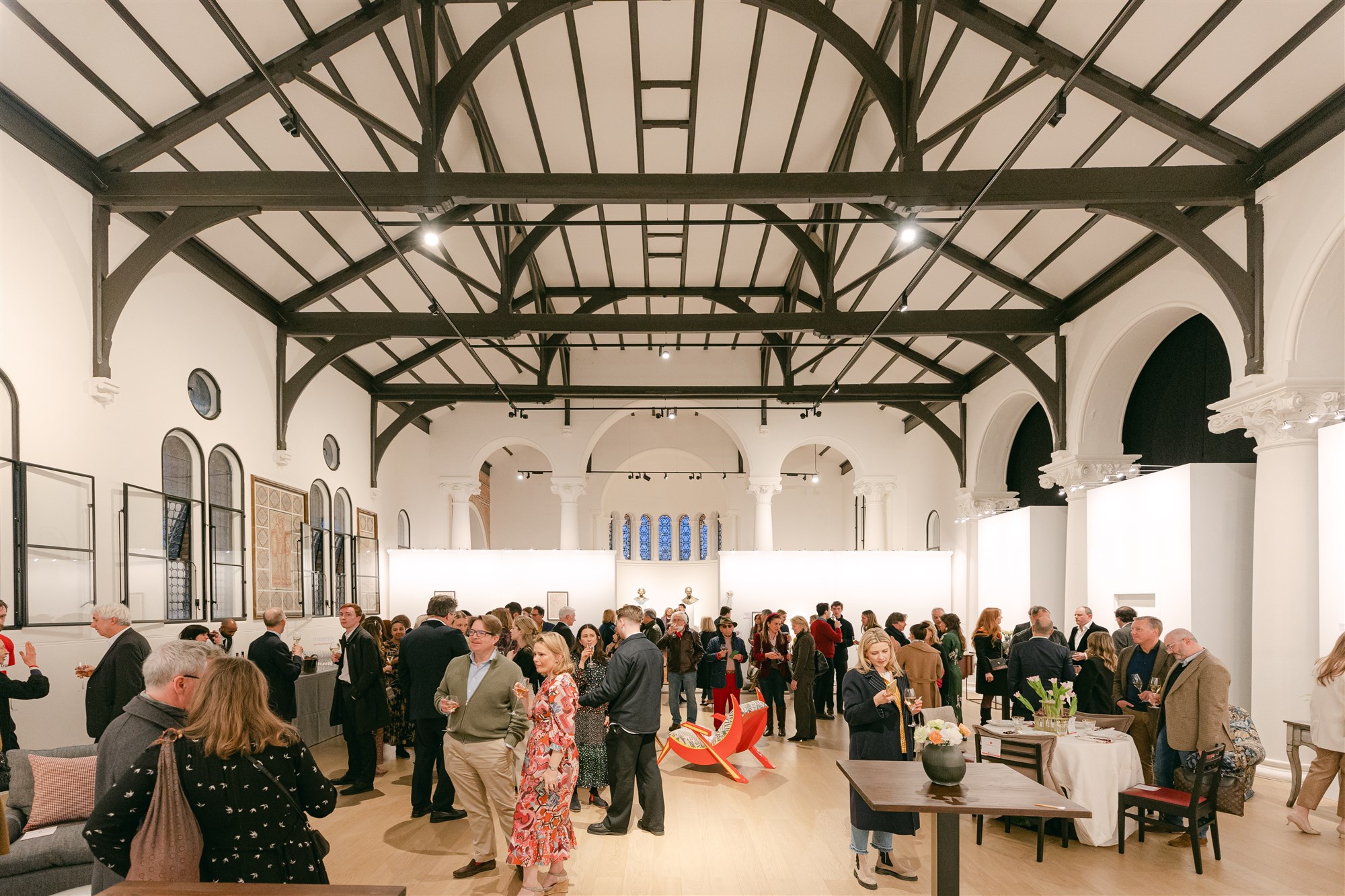 Image of the preview event at the Garrison Chapel
Roseberys are thrilled to announce that the Pimlico Road Antiques, Interiors & Collectables Auction supporting the British Red Cross Ukraine Crisis Appeal made £37, 000, with all profits going to the important charity/cause.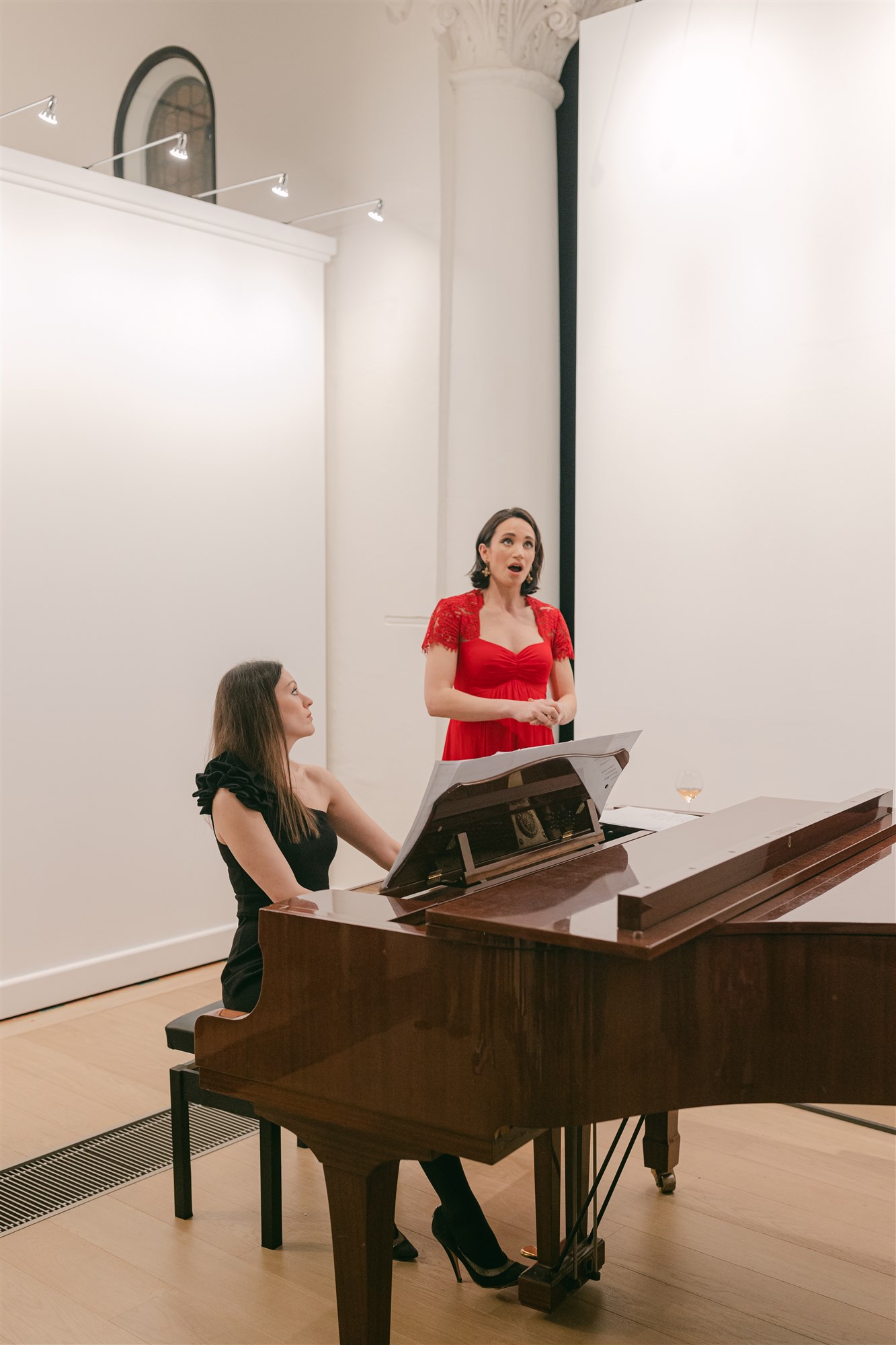 Image of soprano Laura Wright accompanied by pianist Marina Lieberman

A big thank you to Peridot PR, the strategic brand-building and communications company working, who works in property, hospitality, interior design and lifestyle, for entrusting us to host the auction on RoseberysLive. And of course a thank you is in order to all the brands that were involved and consigned lots toward the sale: And Objects, Anthony Outred, Bennison Fabric, Bonadea, Chelsea Textiles, Cox London, Dale Rogers – Ammonite, De Le Cuona, DKT, FBC London, FERMOIE, Fromental, Hilary Batstone, HOWE London, Jamb, Jane Churchill, LINLEY, Little Halstock, Luke Irwin, Michael Reeves Design, Ochre, Ossowski, Robert Kime, Rose England, Rose Uniacke, Sibyl Colefax & John Fowler, SOANE Britain, Theo Fennell, Timothy Langston FINE ART & ANTIQUES, HOWE London, Ossowski, and Haynes Fine Art.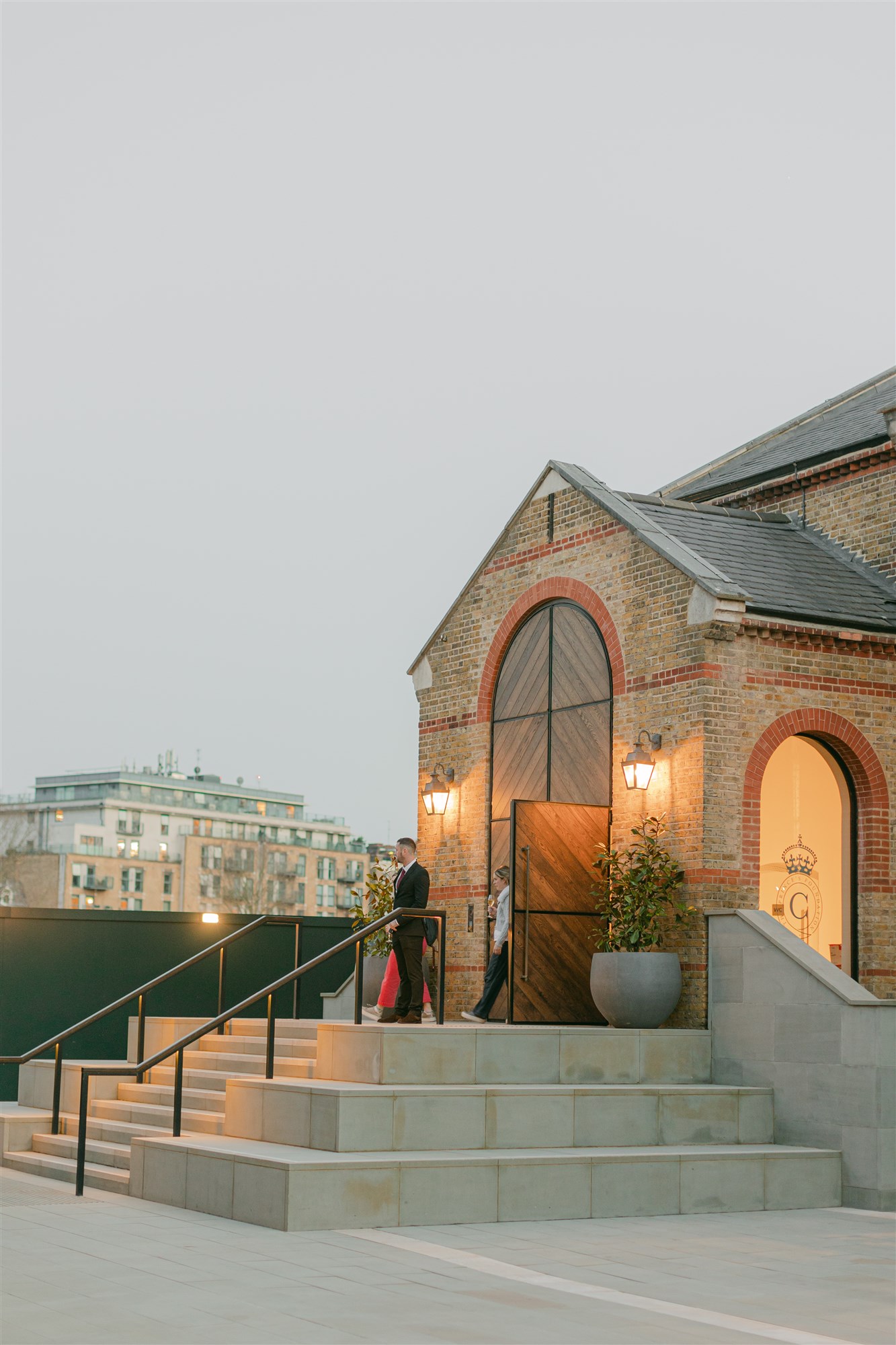 Image of the Garrison Chapel, Chelsea Barracks

Another thank you to the incredible Prince's Foundation who facilitated a week-long viewing at the Garrison Chapel, Chelsea Barracks, and for the fabulous preview party! Over two hundred people were in attendance at the evening preview, who enjoyed champagne and a canapé reception by Zafferano, with live music from soprano, Laura Wright accompanied by pianist Marina Lieberman.
Highlight sales from the online auction included, a large hand embroidered bedcover in Moghul Flower designed by Neisha Crosland for Chelsea Textiles. Inspired by Neisha Crosland's trips to India, this modern interpretation of the moghul flower has become a Chelsea Textiles classic. Meticulously embroidered by hand by master craftsmen, this generous bedcover made £1,500 for the charity.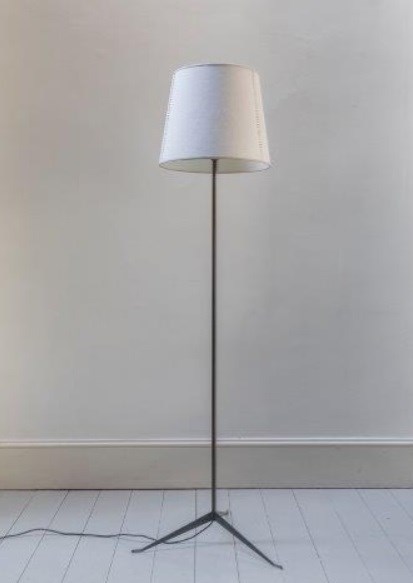 The Howe Standard Lamp, handmade in England in blackened steel, in a slim, contemporary silhouette that fits in wherever it goes made £820.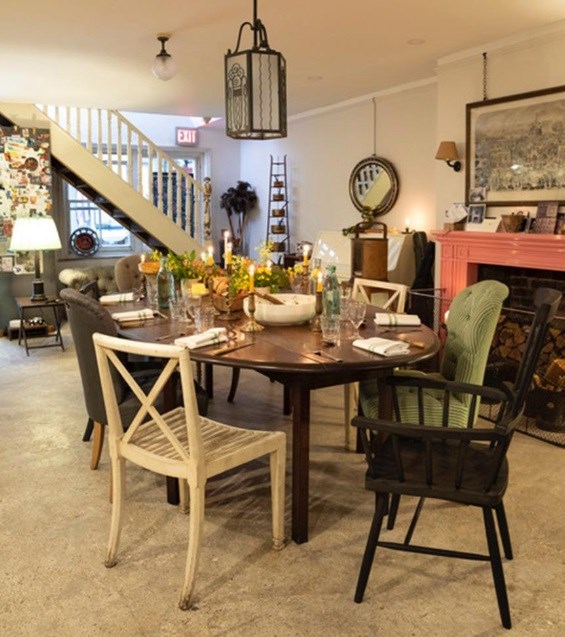 HOWE London also offered a cooked Saturday Brunch for 6 people at 93 Pimlico Road which went for £520.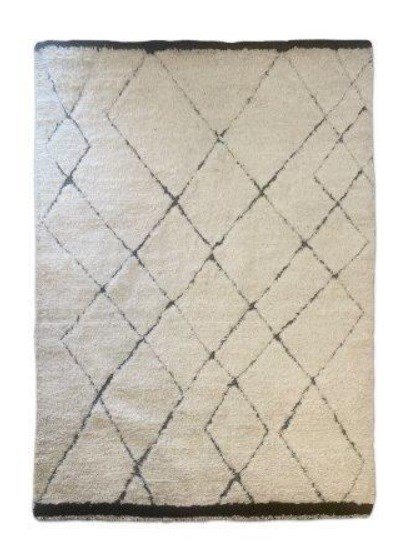 The Luke Irwin Berber rug which offers a sublime combination of luxury and naivety to an interior realised the price of £1,450.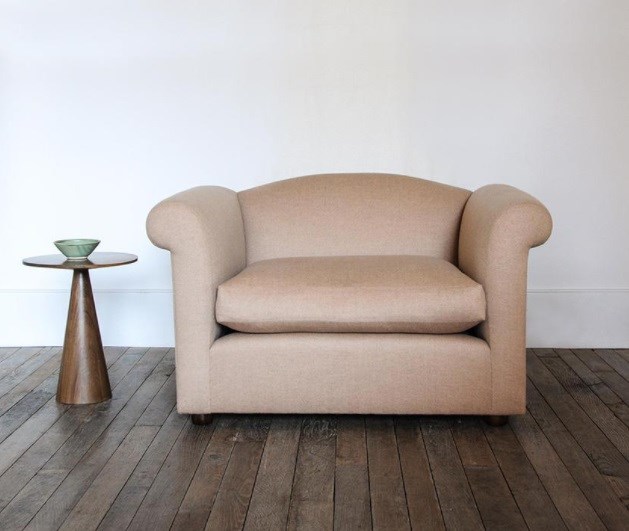 Rose Uniacke's Petersham Love Seat upholstered in Rose Uniacke Wool, Noisette made with a traditional solid frame and subtle flared arms is designed to give ultimate comfort. There was a lot of fierce competition bidding for this chair, which finally made £3,800.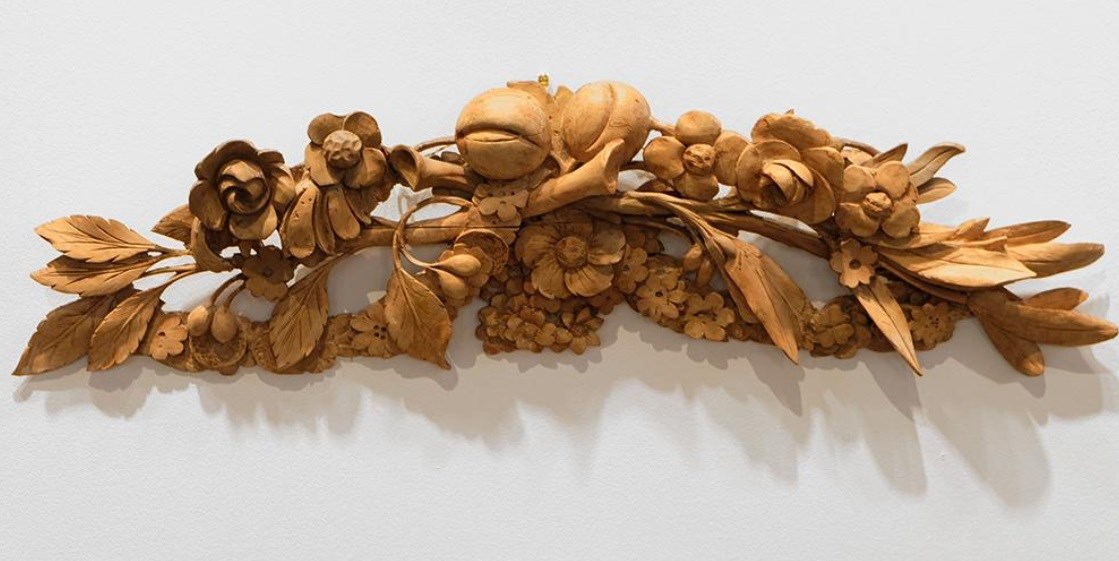 A beautifully small carved wood overdoor fragment by Ossowski realised the price of £1,600.
You can find the fully illustrated catalogue of items that were offered at auction here