Natalie Landale #takes5 : Jewellery & Watches
10/03/2021 News Stories & Press Release, Jewellery & Watches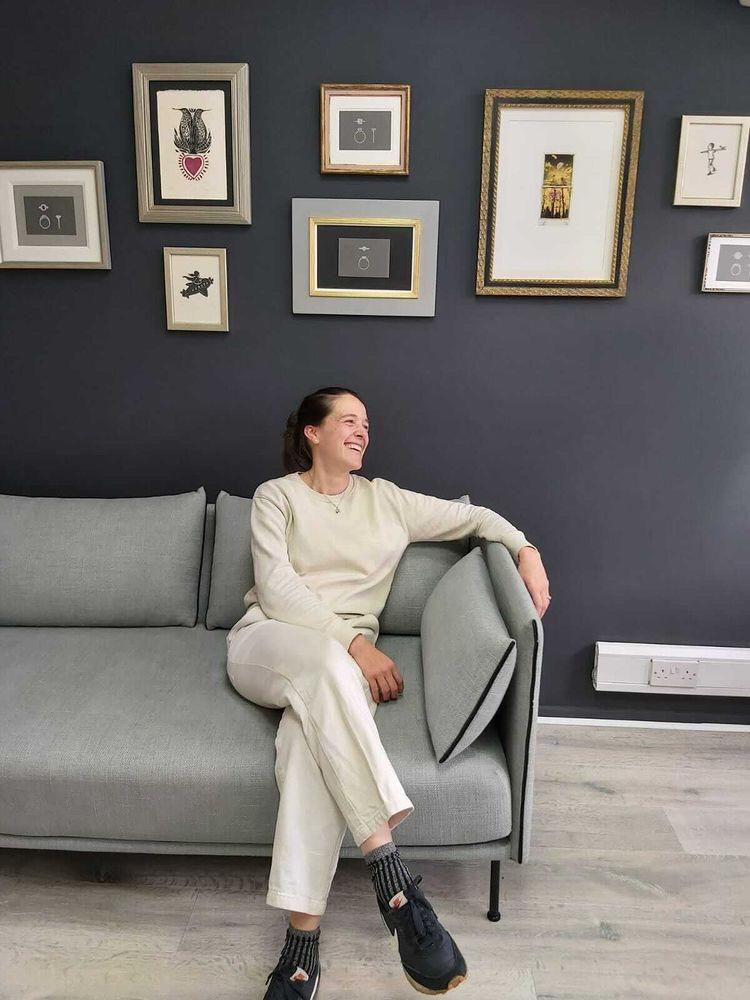 Meet Natalie Landale, a bespoke private jeweller. Natalie is a GIA graduate gemologist who worked at Harry Winston and Tiffany before starting her own private jewellery company in 2017. She sources antique and new gemstones to create new family heirlooms for her clients. Here she takes five to pick 5 of her most favourite lots from the upcoming Jewellery & Watches auction that will take place on Tuesday 16 March at Roseberys. 

You can find out more about Natalie Landale and her business via her Instagram page : @natalie_landale_diamonds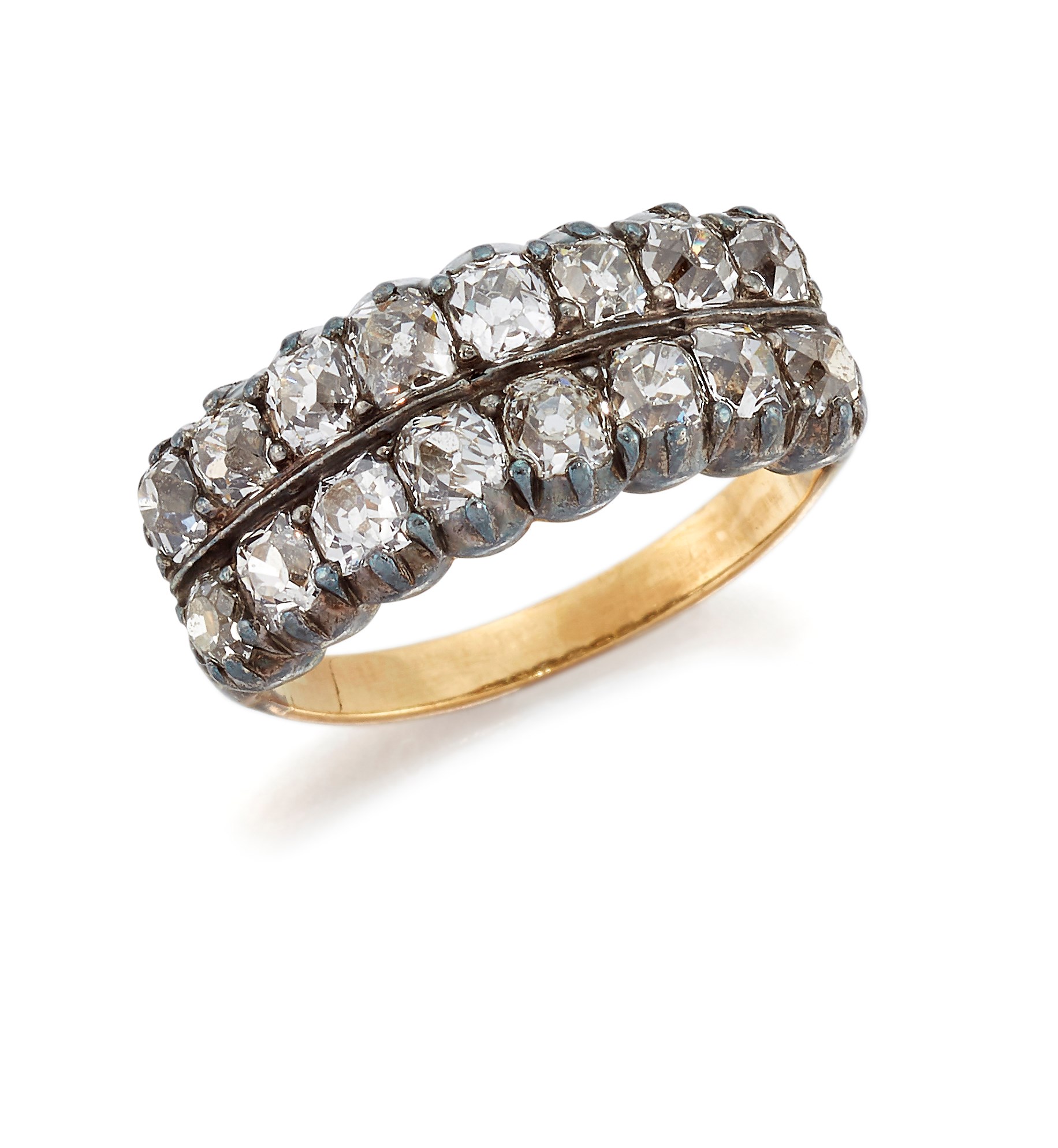 Lot 77 : A late Victorian diamond half-hoop ring, set with two rows of old-cut diamonds mounted in gold and silver, c. 1880, ring size K1/2
Estimate :  £300- £400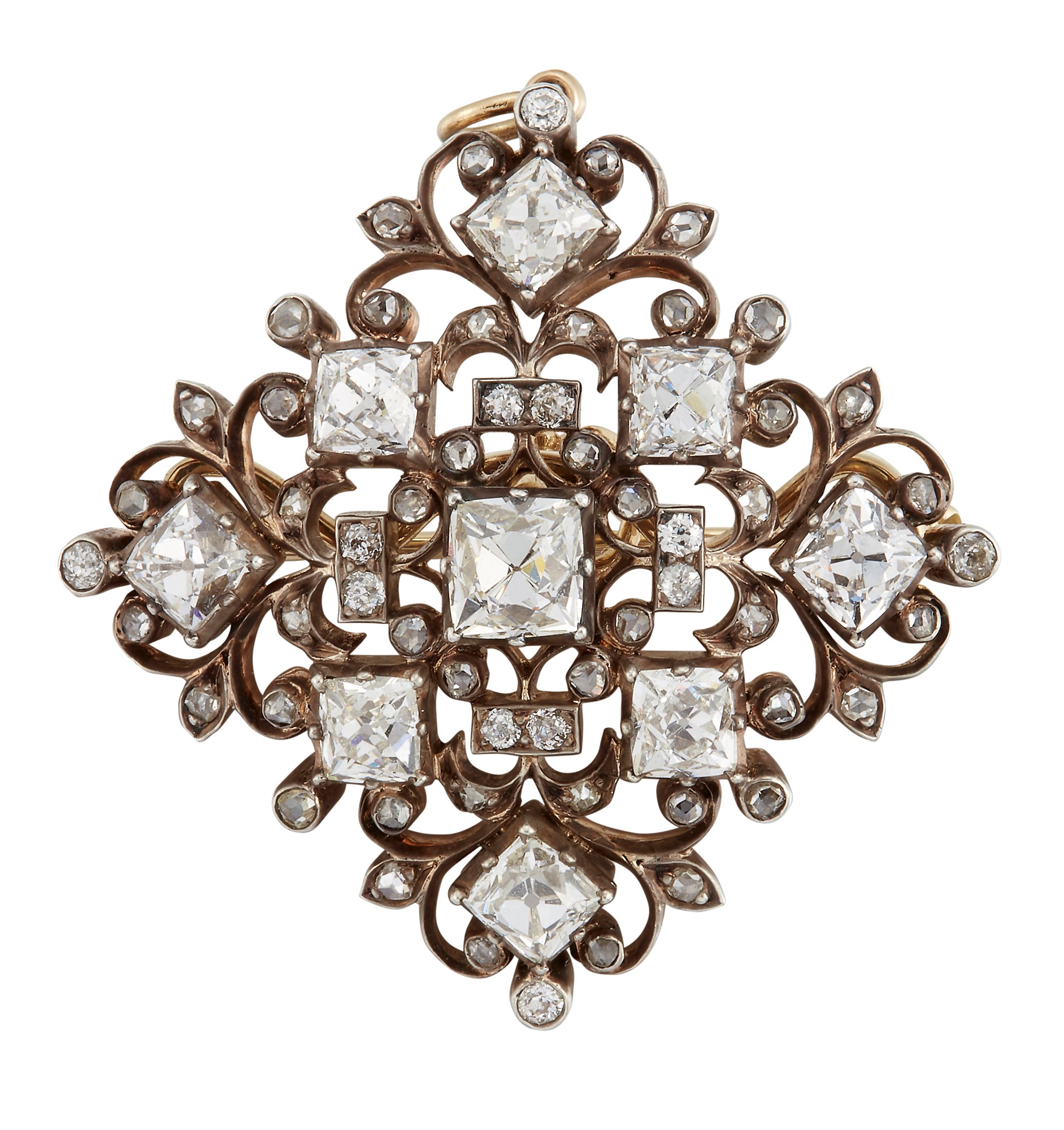 Lot 216 : A late 19th century diamond brooch / pendant, of quatrefoil cross form, the nine square old-cut diamonds within a rose-cut diamond scroll design frame with old-cut diamond two stone accents, mounted in silver and gold, c. 1880, brooch fitting detachable, pendant fitting deficient, width 3.8cmEstimate :  £3,000- £4,000

Lot 229 : An Edwardian century pearl, ruby and diamond bar brooch, the tapering bar with central pearl between oval ruby single stones and graduated old-cut diamond five stone lines with pearl terminals, mounted in gold and platinum, c. 1905, length 5.3cm Please note that the pearls have not been tested for natural origin Provence: The Herbert Kennard Collection. Please note that the brooch is set with man-made synthetic rubies
Estimate :  £200- £300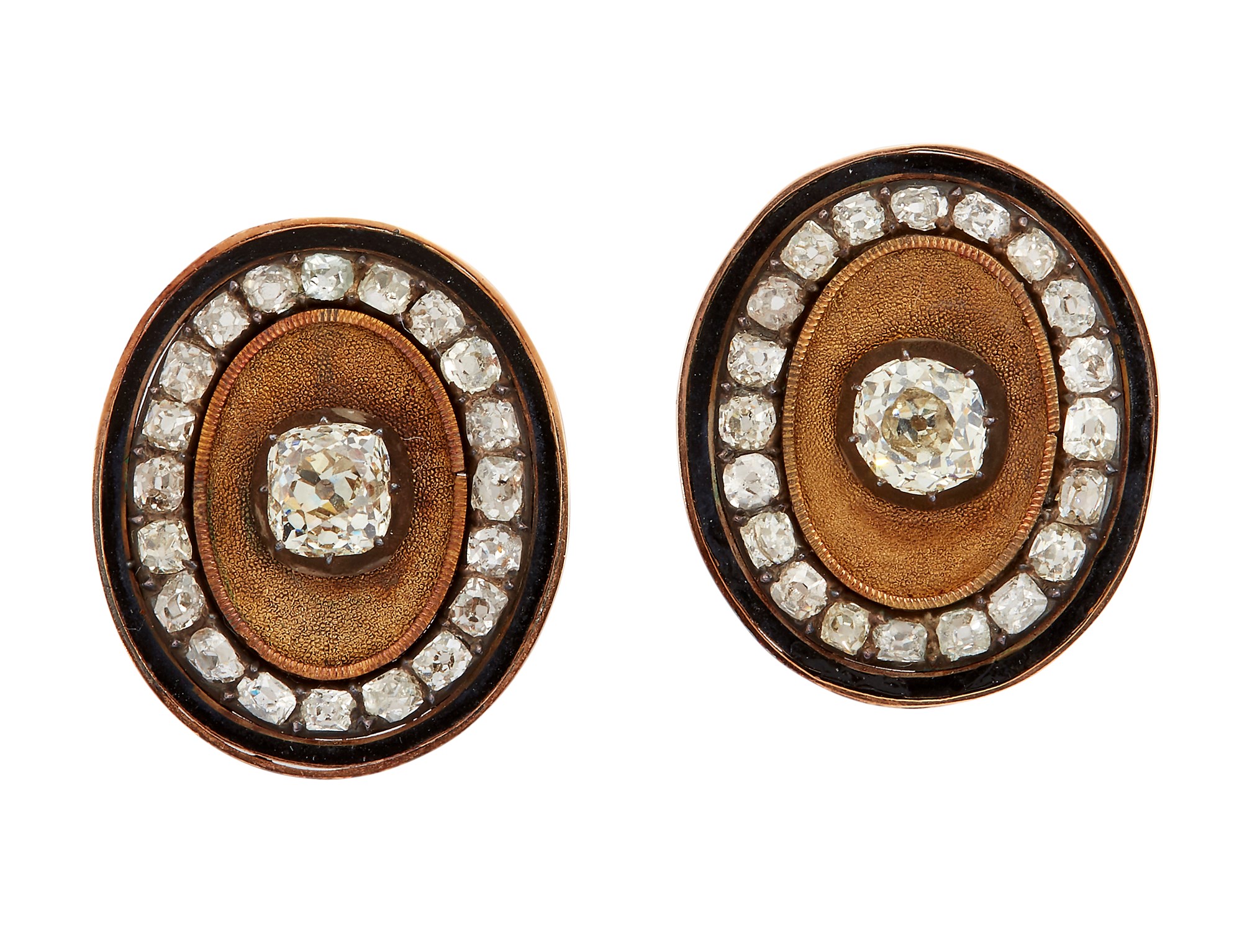 Lot 217 : A pair of diamond and enamel earrings, composed of late 19th century gold oval panels, each with old-mine-cut diamond centre against a textured ground, to old-cut diamond surround and black enamel border, later adapted as earrings, post fittings, panel length 2.2cm
Estimate : £1,200- £1,500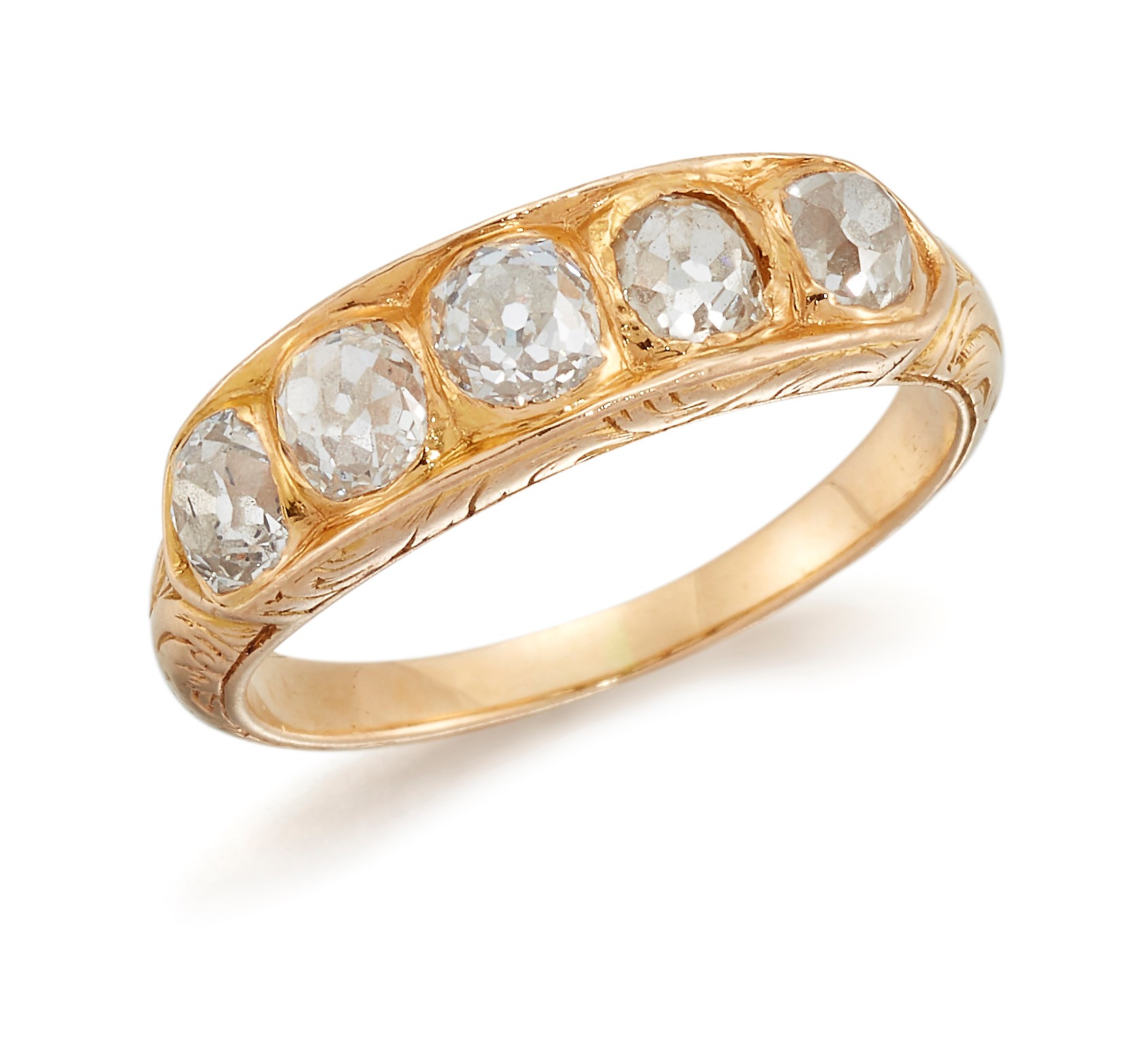 Lot 210 : A Victorian diamond five stone ring, of half-hoop design set with five old-brilliant-cut diamonds, the gold mount with engraved decoration, c. 1890, ring size M
Estimate :  £300- £500

You can find the fully illustated catalogue here 
Jewellery & Watches : Live online only auction 
Tuesday 16 March, 11am   
 
Due to current restrictions we are not sure if it will be possible to hold a public view until we receive further government announcements.
We offer video viewing and extra images.

Please contact jewellery@roseberys.co.uk for condition reports and further information. 
Please note the conditions of sale that relate to this catalogue.