Modern and Contemporary Art Auction Now Inviting Consignments
8/04/2020 Modern & Contemporary British Art, News Stories & Press Release
LONDON: Roseberys Modern & Contemporary British Art department are now welcoming consignments for inclusion in the upcoming auction this year. Modern British art continues to be a growing sector within the art market and one that provides exciting opportunities for the new and seasoned collector alike. These auctions trace the history of Britain from 1900 to the present day, from the Edwardian era through two world wars and into the post-war and post-modern world. They feature a wide selection of paintings, sculpture, and works on paper by British artists.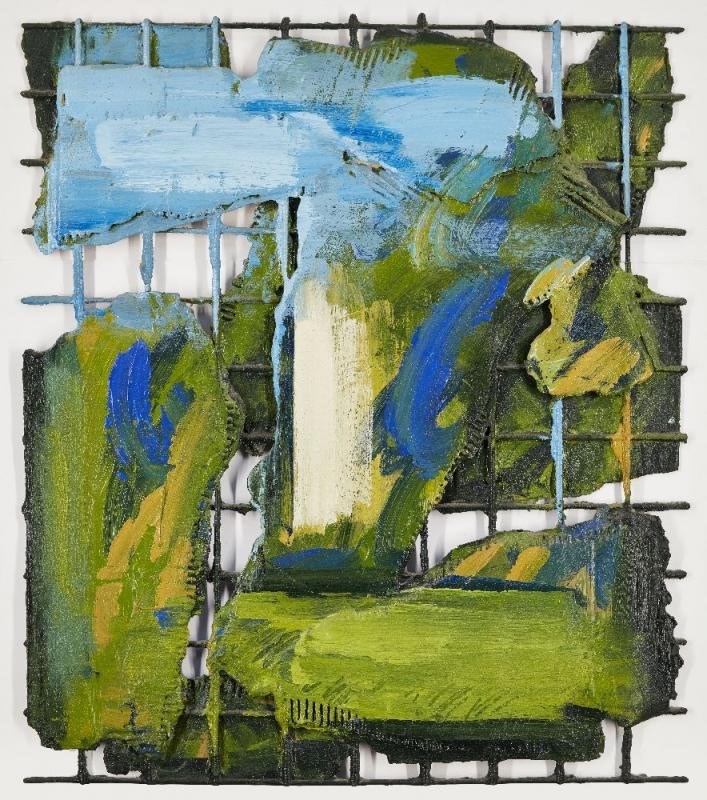 William Tillyer, British b. 1938- Untitled, 1980; mixed media, welded wire mesh, acrylic, and cardboard
Among the highlights already included in the sale is an early wire and mesh painting by Wiliam Tillyer created in 1980 priced at £5000-8000.  The piece was purchased from Bernard Jacobson by the current owner's father. Tillyer studied at Middlesbrough College of Art (1956-1959) and the Slade School of Art in London (1960-1962). In 1978, he moved to Wiltshire, where he first began to paint on wire mesh, continuing this practice on his return to North Yorkshire in 1980. The landscape element of the present work derives from the French countryside around Fontenay-aux-Roses, as described in Joris-Karl Huysmans's novel "A Rebours (Against Nature)," a famous example of Decadent literature. Huysman's protagonist, Des-Esseintes, embarks on a quest to hide himself away from the bourgeois society which repels him, in order to achieve an ideal but lonely and artificial aesthetic existence – thereby suggesting that art can act as a preferable substitute to any lived experience. In referencing this story, Tillyer taps into an age-old philosophical opposition between art and life, explored deeply within this work's composition and mediums.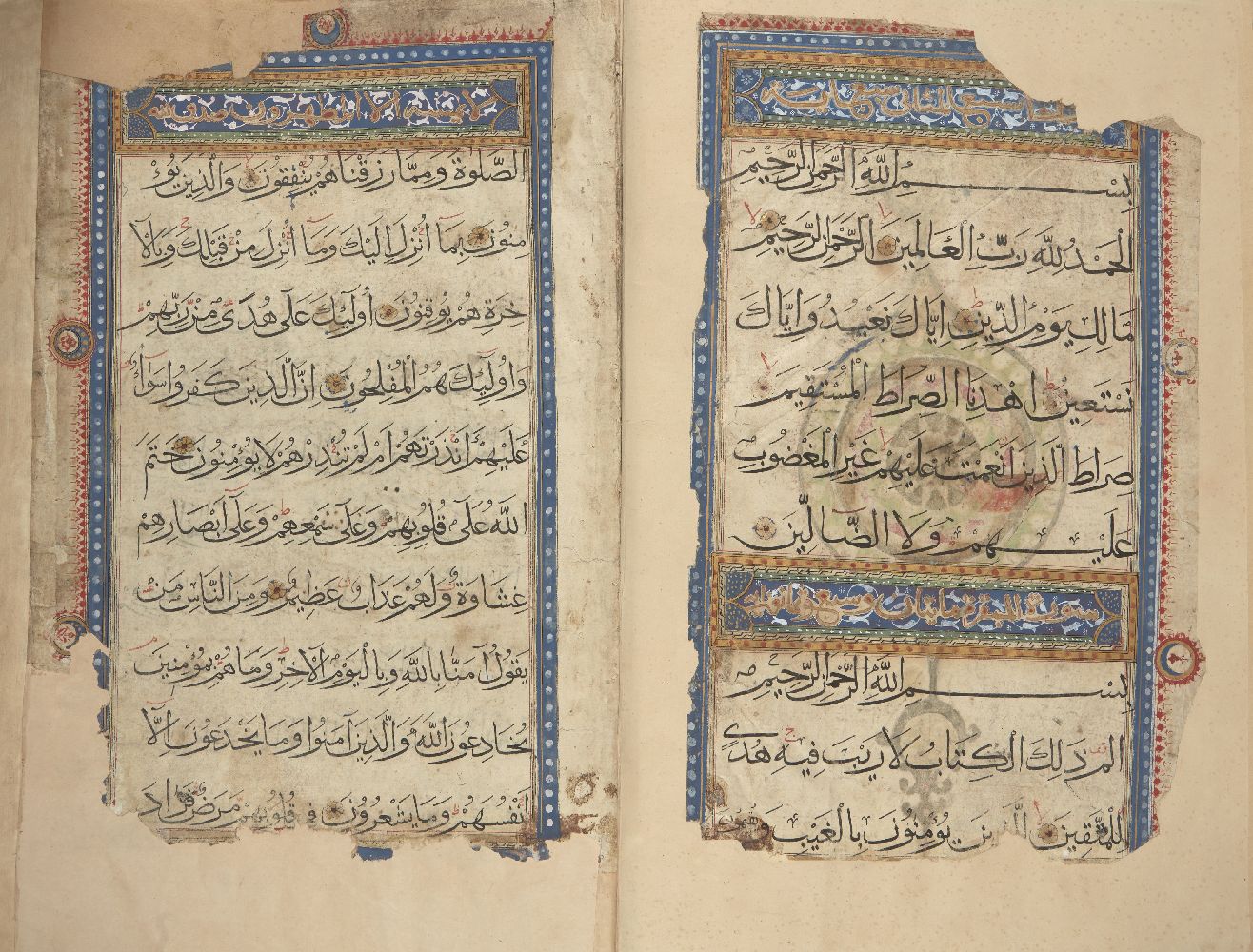 Richard Smith CBE, British 1931-2016- Bucklee, 1972; oil, wood and canvas
After the success of Rosebery's last sale of Richard Smith paintings, Rosebery's is delighted to announce they will be selling a collection of works by the artist again. There is one of the original seventies Kites created by the artist, priced at £4000-6000 and for £2000-3000 a Richard smith mobile, as well as a gouache, at £1000-1500. Arguably, the most impressive piece from the collection however is the piece, entitled 'Bucklee' from 1972,  this unique mixed media piece is estimated to sell for £10,000-15,000.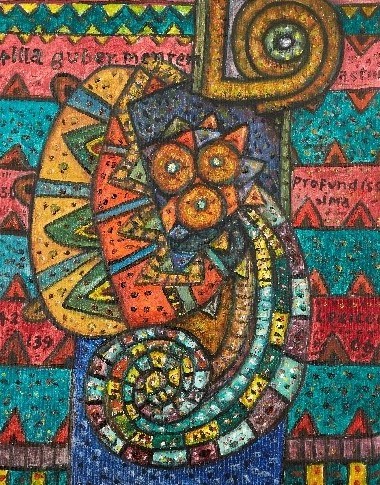 Alan Davie CBE RA HRSW, Scottish 1920-2014 Illa Guber Mentem, oil
Another highlight included is three works by the renowned British contemporary artist Alan Davie.  The most significant is the late oil from 2010 'Illa Guber Mentem' priced at £8,000-12,000. The current owner has acquired this piece directly from the artist's estate. Davie's works can be found in museums world wide including the Tate. What makes Davie so unusual he was one of the first European artists to realise the significance of the American Abstract Expressionism movement within his work.
For further information please contact Tess O'Brien