Modern & Contemporary Spanish Artist's Explored
9/04/2020 Modern & Contemporary British Art, Prints & Multiples , News Stories & Press Release
Although Picasso and Dali are the names always on the tip of everybody's tongue when asked about Spanish artists there are so many more talented artists from Spain that are worth exploring.
Roseberys Client Services Administrator and art lover Ana Ortega, who originates from Seville, Spain discusses her top five.
Eduardo Chillida
Spanish Basque sculptor Eduardo is commonly known for his immense public installations, working primarily in iron, wood and steel. Chillida's sculptures usually consist of geometric forms and linked shapes to create a physically imposing experience on the viewer. Chillida himself tended to reject the label of "abstract", preferring instead to call himself a "realist sculptor".  Today, the sculptor's works are held in the collections of the Art Institute of Chicago, the Guggenheim Bilbao, the Tate Gallery in London, and The Museum Modern Art in New York, among others.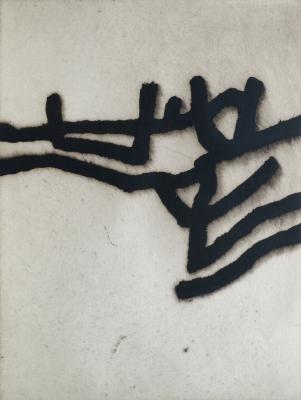 Eduardo Chillida, Spanish 1924-2002- ''Ibili II'' (Walk II) 1963; etching and aquatint on Rives BFK,
Alfonso Albacete
Alfonso Albacete is a Spanish painter and engraver; his work is remarkable due to its chromatic strength. All his paintings are a mix of abstraction and figuration. Albacete has been developing an iconography in his work since 1990, in which one can see landscapes, still life or human figures. His works focus on a vital and open chromatic technique, influenced by the Russian Constructivism, the American abstraction and the Pop Art style. His work is inspired by the likes of Velázquez, Sánchez Cotán, Cézanne, Seurat, Courbet, Diebenkorn, Mondrian and Pollock.
 2019, Albacete, Alfonso, Vanitas Acrílic on canvas image via Fundacion Maxam 

Pere Llobera
Pere Llobera is a Catalonian artist trained as a classical painter in Barcelona who also studied at the Rijksakademie in Amsterdam. Llobera mixes traditional realist paintings with casual contemporary snapshots. Many of his compositions feature subjects looking posed for the camera. His work frequently contains an out-of-place object or floating text, and his hallmark is a loose and heavy brushstroke. No matter how realistic his paintings may initially seem, they are actually an amalgam of dreams, memories and reality. Llobera's work refers to everyday life which he complements with a touch of absurdity and surrealism. Llobera was influenced by Goya and Picasso – specially Picasso´s harlequin.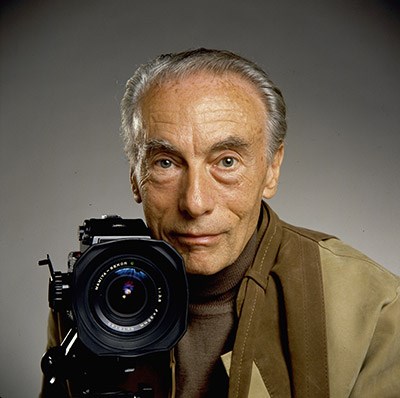 Drumback – 2008. Oil on canvas via HKTutoring 
Luis Gordillo
Gordillo is one of the most prolific contemporary painters in Spain and has received numerous awards including the National Award for Plastic Arts and the "Premio Velazquez de las Artes Plasticas". Some of his work is exhibited at the Reina Sofia Museum of Madrid and he continually exhibits his paintings in galleries all over Spain. During his lifespan his style has changed dramatically. He moved to Paris in 1958 where he started his career, influenced heavily by surrealism. During the 1960s he experienced an artist crisis, only drawing basic shapes and forms. In 1970 he experienced a renewal, utilising bright colours. In the 1980s his painting became less colourful and more abstract. Later Pop Art associated iconography would be incorporated into his works.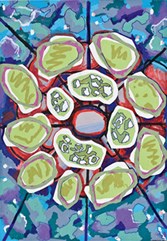 2011, Gordillo, Luis, Fireworks. Acrylic on canvas. Image via Foundation Maxam
Joan Miró 
Joan Miró doesn't really need much of an introduction being one of the most renown painter, sculptor and ceramicist hailing from Barcelona. Earning international acclaim, his work has been interpreted as Surrealism, a sandbox for the subconscious mind, a re-creation of the childlike, and a manifestation of Catalan pride. With his childlike shapes and his palette of primary colours, Miró developed a unique style that sets him apart from the academic style of his fellow surrealists in Spain and around the world.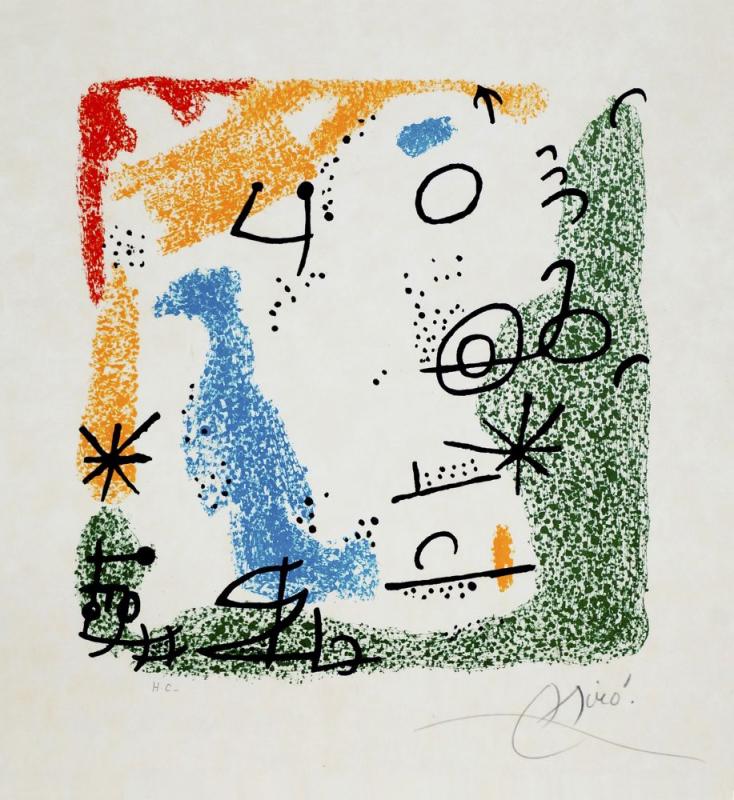 Joan Miró, Spanish 1893-1983- The Essences of the Earth (Les essencies de la terra) [Mourlot 506-514], 1968; nine lithographs printed in colours on Japon nacre paper
To be notified about any of these artists coming up in future auctions, simply register and set up the specific key words alerts.
SIGN UP FOR ACCOUNT AND KEYWORD ALERTS
RECIEVE A COMPLIMENTARY VALUATION