Melissa Baksh #Takes5 : Old Master & 19th Century Pictures
13/07/2021 News Stories & Press Release, Old Master & 19th Century Pictures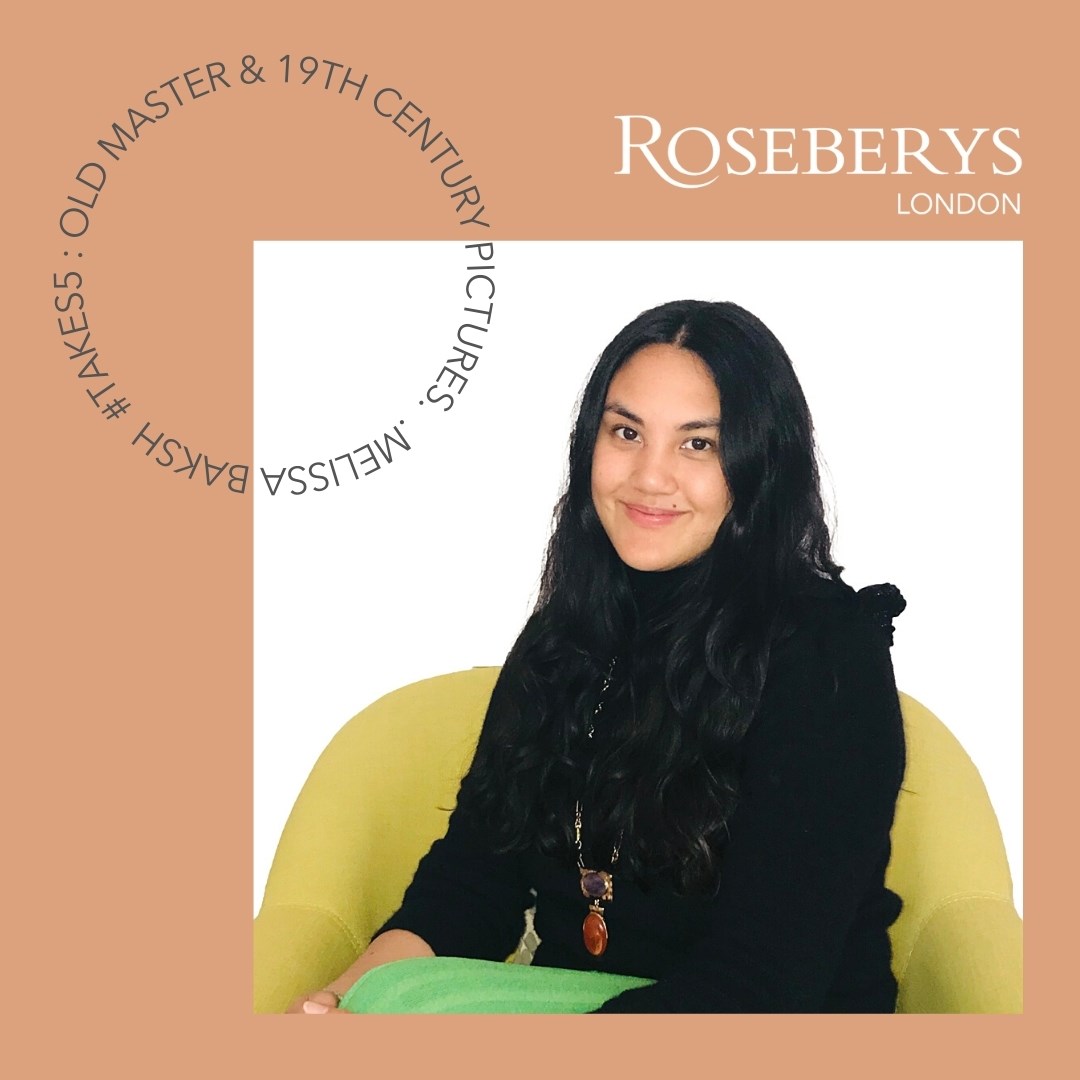 Meet Melissa Baksh. Melissa is a London-based Art Historian, Writer, Educator and Broadcaster. She is passionate about making art accessible to a variety of audiences and has delivered talks, tours and workshops in the National Gallery, Hayward Gallery, Wellcome Collection and the National Gallery of Umbria. With an MA from the Courtauld Institute of Art specialising in Italian Renaissance art, Melissa's background is in Old Masters, but she works with art across all periods, including contemporary art, and has interviewed internationally-renowned artists such as Maggi Hambling. Due to the pandemic, Melissa started writing in 2020 and has since had commissions in The Independent, Art Quarterly and Reader's Digest, writing on Old Masters, contemporary art, the colonial history of art collections and public art and sculpture. In 2019 she founded In Tune Art Tours: original, innovative audio-sensory art tours, and an alternative to the conventional museum tour. She uses music to facilitate longer-looking and to offer a more immersive, mindful experience in museums and galleries. She is deeply interested in the intersections between art and music, and how both can help us to feel deeply, connect with ourselves and also each other.

You can find out more about Melissa Baksh via her Instagram accounts - @melissabaksh_ @intune_
Here, Melissa Baksh #Takes5 to pick five of her favourite Old Master & 19th Century Pictures from the upcoming auction that will take place on Tuesday 20 July at Roseberys.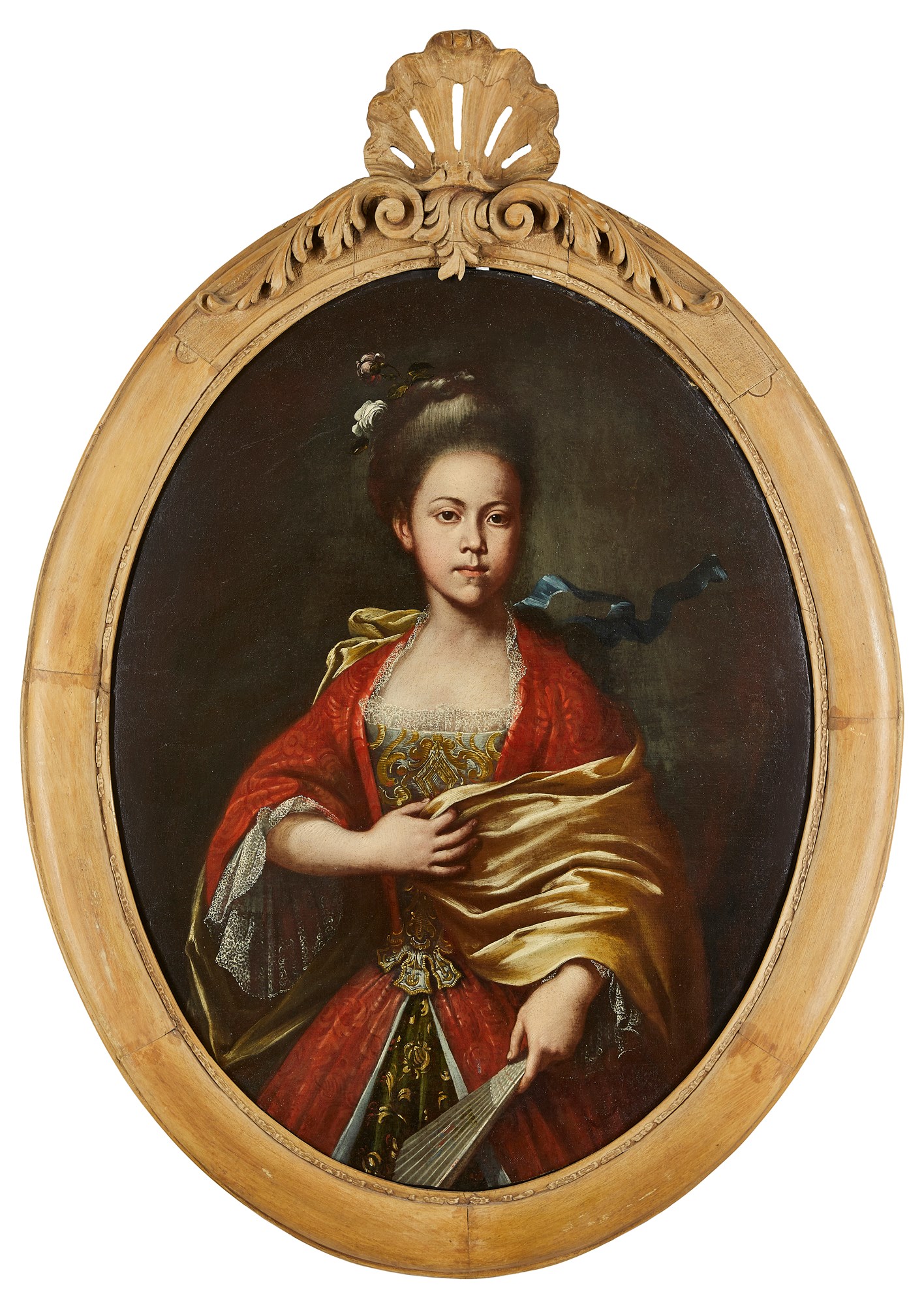 1. Lot 35 : North Italian School, Circa 1700- Portrait of a lady, half-length in a red dress, holding a fan; oil on canvas, oval, 96 x 74.4 cm. Provenance: Anon. sale, Christie's, London, 11 Sept. 2019, lot 307.
Estimate :  £1,200- £1,800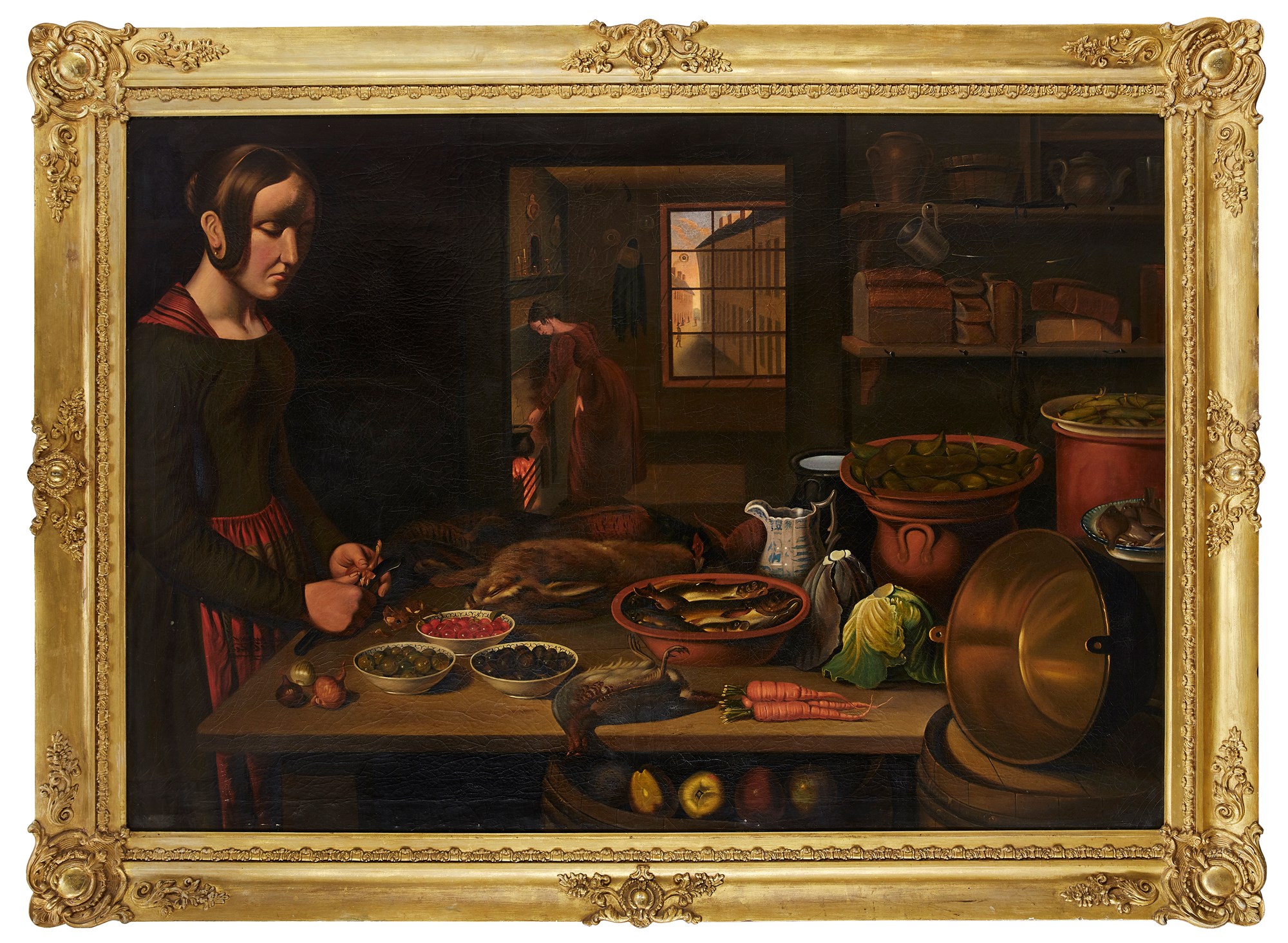 2. Lot 65 : Follower of Benjamin Blake, British 1757-1830- Preparing food in a kitchen; oil on canvas, 103 x 147 cm. Provenance: Originally belonging to the Strachan Family, Stonehaven, Aberdeenshire.; Acquired privately in Kincardineshire, Scotland by the previous owner.
Estimate: £ 1,500 - £2,000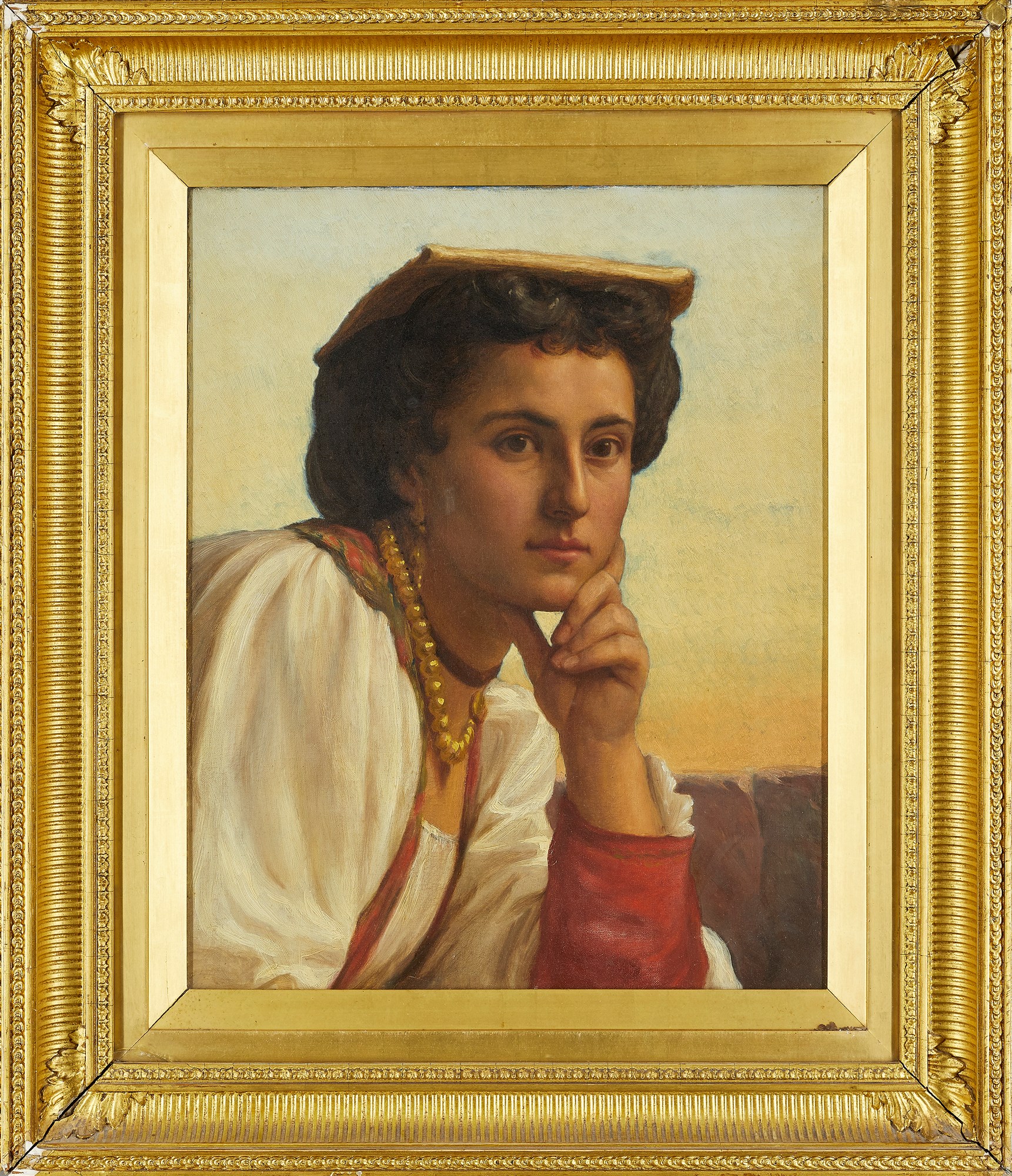 3. Lot 211 : George Arthur Gaskell, British fl. 1871-1900- Portrait of a young French peasant woman, bust-length; oil on canvas, 51.2 x 41 cm. Provenance: Anon. sale, Sotheby's, London, 24 June 1985, lot 200.
Estimate : £600 - £800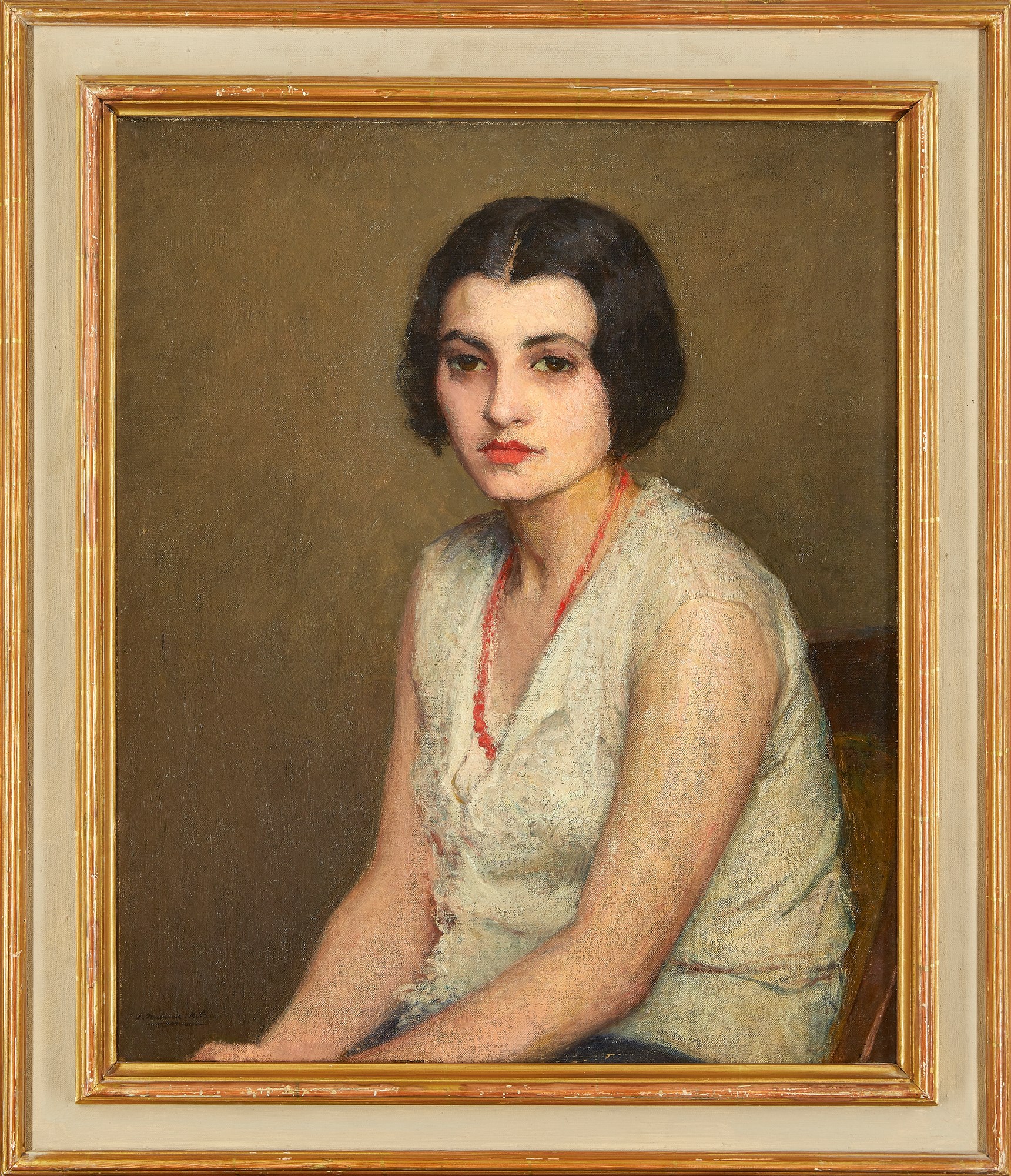 4. Lot 216 : Joseph Milner Kite, British 1862-1946- Portrait of Senhorita Sylvia Regis d'Oliveira; oil on canvas, signed and indistinctly inscribed (lower left), 65.2 x 54.3 cm. Provenance: Anon. sale, Christie's, London, 6 March 1986, lot 54. Born in Taunton, Devon, and the son of a dentist, Kite moved to London in 1881, and then to Antwerp where he was a student at the Academie Royale in 1881–83. He spent four seasons in the 'Antiek' class. In 1883, he moved to Paris, studying at the Academie Julian in the atelier of Bouguereau and Laurens. He also met Sir John Lavery there. Kite made painting excursions to Normandy and Pont-Aven in 1886, Grez-sur-Loing in 1889, and lived in Tangiers, 1887-89. In 1889, he settled permanently in Paris, living in Montparnasse. The sitter in the present work, Princess Sylvia Amelia Laura Faucigny-Lucinge (née Regis de Oliveira) (1909-1970), was an actress and daughter of the Brazilian Minister to Britain, Senhor Regis d'Oliveira. See her photographic portrait housed in the National Portrait Gallery, London [NPG x83893].
5. Lot 227 : Circle of Claude-Joseph Vernet, French 1714-1789- Capriccios of fisherfolk unloading their catch on the shores of a harbour with shipping, fortified promontories and woodland; oil on canvas, one bears inscription 'Salle 8 M Coulurier 2 Tableaux' (on the stretcher), each 225 x 335 cm., a pair (2).  The present works follow a similar style and format to Vernet's pairs of canvases produced during the second half of the 18th century. Vernet was renowned for his Mediterranean harbour scenes, particularly after he was commissioned to produce large scale topographical views of the Ports of France for Louis XV in 1753-65. Vernet completed fifteen of these compositions, all depicting the major military and commercials ports, around the French coast. The arcadian scenes are very likely Northern European, possibly French, capriccios with fishermen and locals included in the composition. Interestingly the works present an amalgamation of styles and themes: the atmosphere, along with the hints of classically inspired architecture, is predominantly Italian in feel, while the figures are constructed with northern European naturalism in mind – a technique typically adopted by Vernet.
Estimate : £7,000 - £10,000
Old Master & 19th Century Pictures
Tuesday 20 July, 11am
Viewing by appointment only contact larabasirov@roseberys.co.uk to book a time slot 
We will be facilitating time slot appointments of one hour each.
When making your booking please provide a contact telephone number and the number in your party up to a maximum of 2 people.
Viewing Times
Friday 16 July 9.30-17.00
Sunday 18 July 10.00-14.00
Monday 19 July 9.30-17.00
Tuesday 20 July 9.30-11.00
Please contact larabasirov@roseberys.co.uk for condition reports and further information.
You can find the fully illustrated catalogue here