Maker Spotlight : René Boivin
20/08/2021 News Stories & Press Release, Jewellery & Watches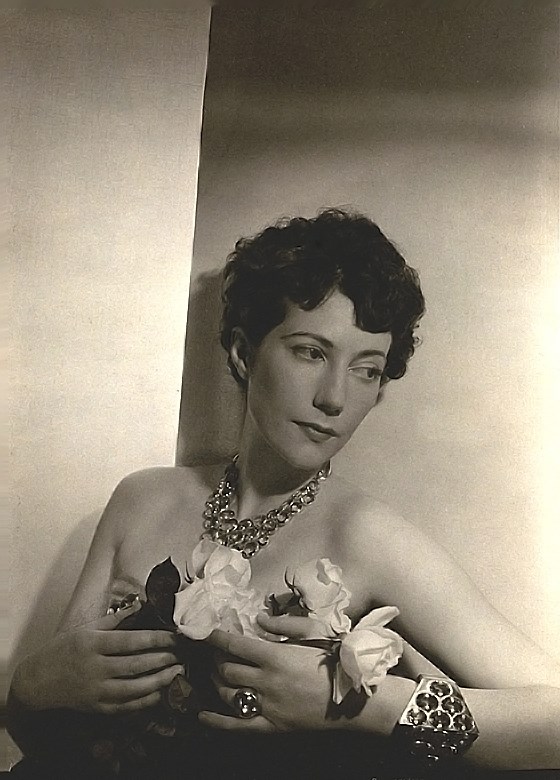 Madame Max Ernst (Marie-Berthe Aurenche). Necklace, bracelet and a ring by Suzanne Belperron. Gold, topazes. Vogue France, 1935.
Boivin is considered to have produced some of the most original and finely sought-after jewels of the 20th century. The firm was known as the jeweller to the intelligentsia. Stars of the fashion, art and academia worlds adored the designs, including clients such as Edgar Degas, Jean Hugo, Cole Porter, Sigmund Freud and Cecil Beaton. Here we get to know the story behind the firm, and its creator René Boivin, and why it fittingly occupies the pages of the history of jewellery.

The firm of Boivin, was founded in Paris during the 1890s by René Boivin (1864-1917). The firm's namesake, René Boivin showed a passion for high-end jewellery from a young age.  René followed his older brother Victor into the jewellery business by becoming an apprentice goldsmith at the age of seventeen. Taking drawing lessons at a local art school and mastering his chosen craft at a variety of different workshops, René quickly distinguished himself as an accomplished draughtsman, gifted jewellery designer and skilled engraver. By 1890, he was ready to establish his own name and bought the first of several workshops in Paris, where he built up an inventory of equipment and skilled workers. A few years later he moved his firm into a new workshop on the rue de Turbigo.
In 1893 he married Jeanne Poiret, sister to the famous couturier, Paul Poirot, and their collaborations were to produce some of the most iconic jewels of the 20th century. Although they drew inspiration from the prevailing Belle Epoque and Art Nouveau movements they did not follow it slavishly preferring to follow their own ethos. It was during these early years that their reputation for faultless craftmanship expanded and they were employed to produce some of the designs for other well-established houses such as Boucheron and Mellerio. Soon their oeuvre developed to embrace the more unconventional favouring naturalism, influenced by Boivin interest in botany as well as jewels in the Egyptian and Assyrian revival tastes, embracing materials for their affect such as moonstones, aquamarines, pastel-coloured sapphires and even wood. It was not long till there designs began to be appreciated by a discerning clientele that Boivin and his wife would meet at the lavish parties hosted by his brother-law Paul. His early Assyrian inspired jewels drawing inspiration from Egypt, and Mesopotamia are now seen as a precursor to the Art Deco jewels of the 1920s and 30s. In fact, their early designs were so innovative and different that they were initially not that well received during the time period, only gaining full appreciation many years later.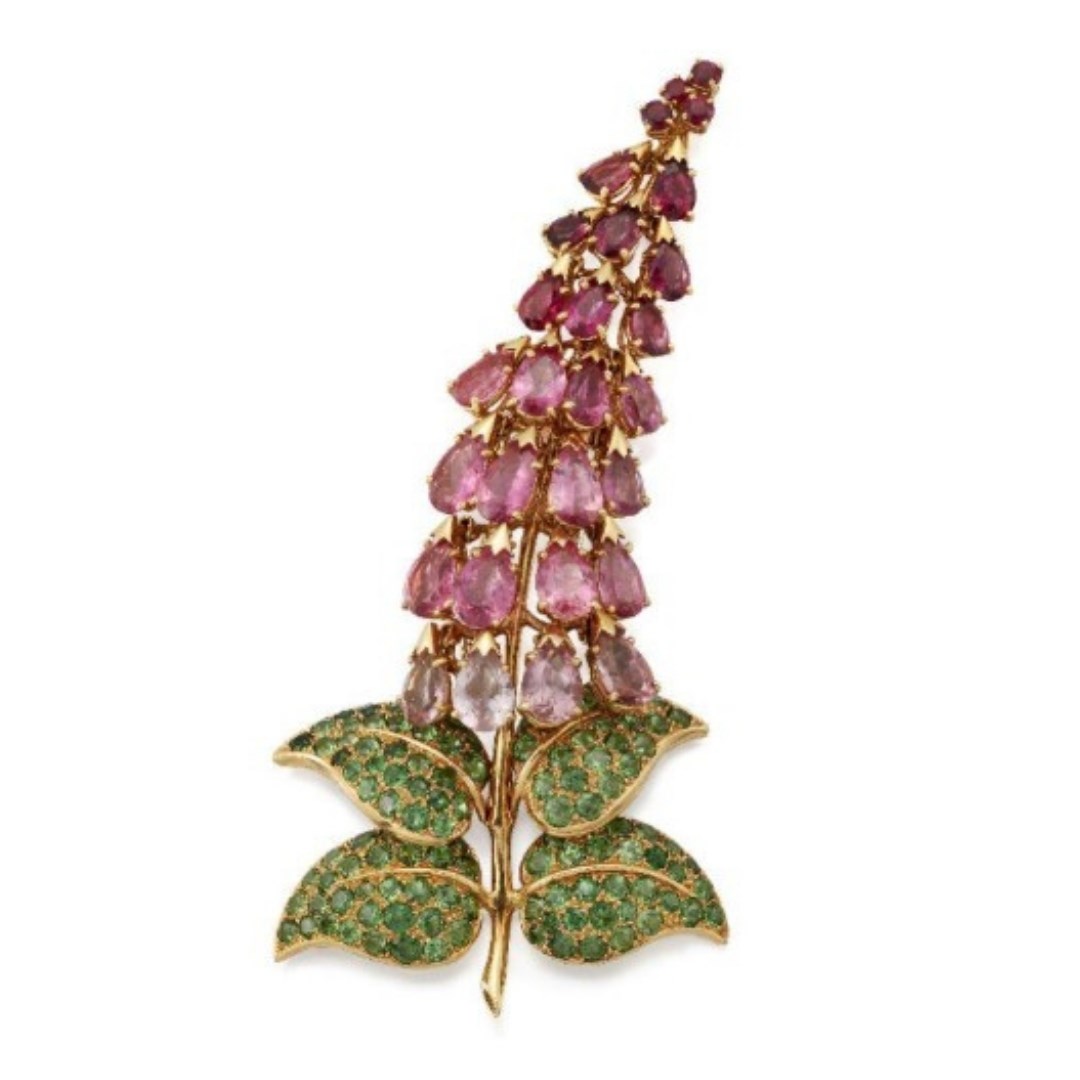 A tourmaline and garnet brooch by René Boivin for sale within Roseberys Jewellery & Watches auction on 14.9.21 
After René Boivin's death in 1917, the company was managed by his wife, Madame René Boivin, as she preferred to be known professionally, and later his daughter Germaine. While the firm name remained René Boivin, Jeanne Boivin gradually began to create her own distinctive pieces. The paid preferred using yellow gold, and they slowly diversified away from Rene's classical themes, embracing a lively colour palette. It was during these decades that they produced some of there most famous sculptural and geometric jewels in rock crystal. However, by the early 1930s they began to move away from the geometric forms of Art Deco, favouring again more naturalistic forms, such as animals and sea creatures.


Françoise Cailles commented within René Boivin: Jeweler. London: Quartet Books, 1994 : She was not impressed by the ostentatious displays of gems that characterized the 1930s …a jewel was an object with its own identity, reflecting the personality of the wearer. She liked jewels to bring out the best in women, but she also liked women to bring out the best in jewels.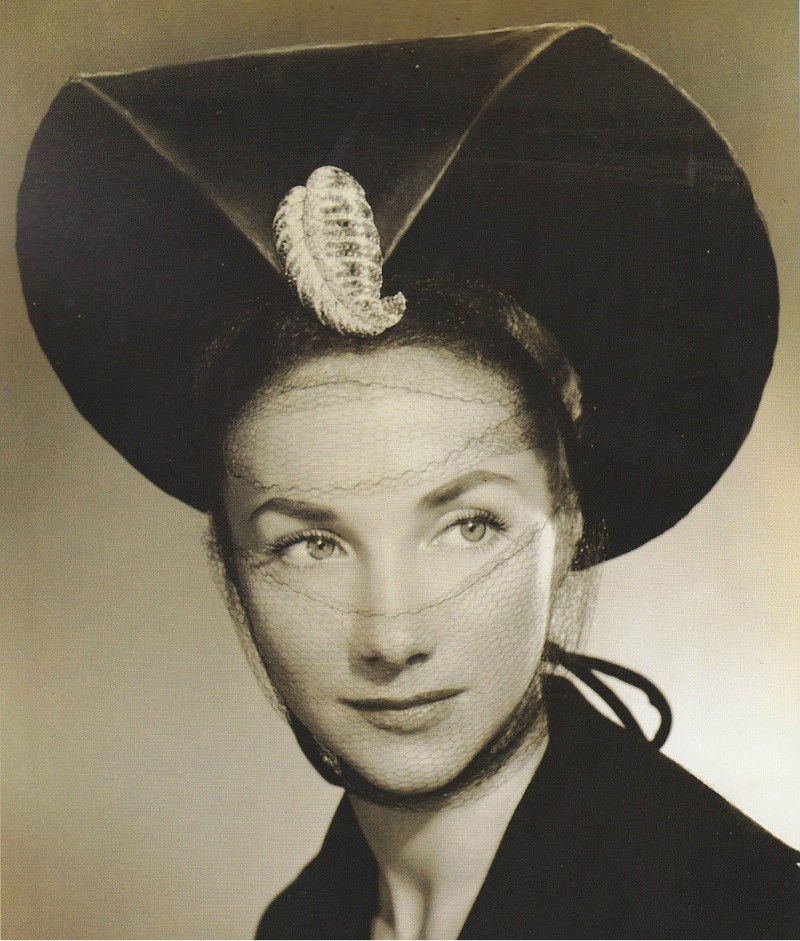 Jeanne Boivin, the principal of Boivin after her husband died in 1917 image via luxurysafes
This period also marked a change in Boivin's main designer. When Jeanne Boivin took over the firm in 1917, she decided to employ a then-unknown salesgirl, Suzanne Vuillarme, who remained at the firm until 1931. At the firm she would establish herself as one of the most talented and collected jewellery designers in the 20th Century, under her married name Belperron. After Suzanne left, Jeanne employed Juliette Moutarde as the firm's principal designer, who would remain with the firm until her retirement in 1970, noted for her naturalistic botanical creations such as the foxglove brooch that she first designed in 1944.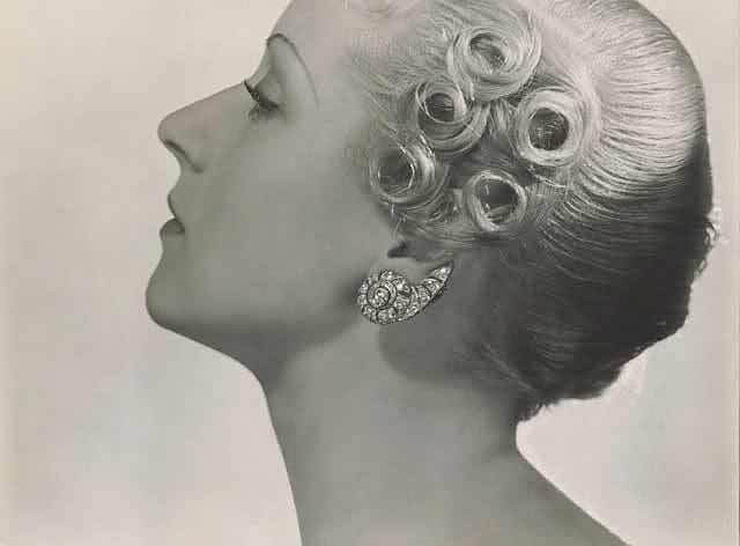 René Boivin. Diamond earrings. Image via lobortas
After Jeannes death in 1959 the company was run by her daughter Germaine until 1976 when she sold the firm to Jacques Bernard, a Boivin designer who had joined the firm in 1964, who continued to produce jewels within the tradition of Boivin, reproducing some of there iconic designs from the earlier decades of the firm's history. The firm was sold to the Asprey Group in 1991 and sometime after the decision was made to close the house of René Boivin.
-Ends-
Find out more about the Jewellery & Watches department here 
jewellery@roseberys.co.uk