Léa Novaro #Takes5
15/04/2021 News Stories & Press Release, Decorative Arts & Modern Design , Furniture & Rugs , Works of Art, Sculpture & Clocks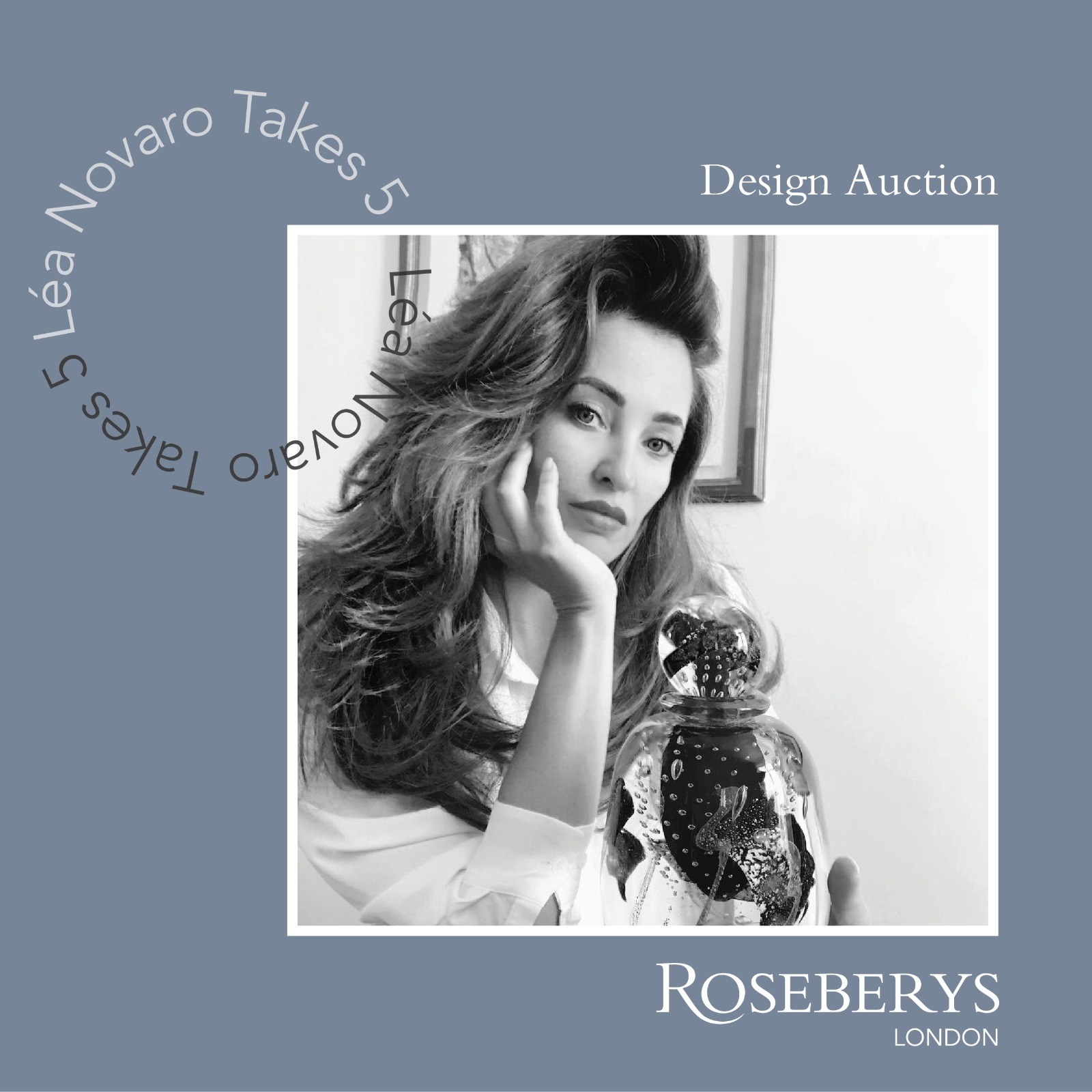 For this edition of #Take5 for the Design: Decorative Arts 1860 to the Present-Day auction, we chatted with glass artist, Léa Novaro, and asked her to pick five of her favourite lots within the sale that will take place on Tuesday 27 April, which included a creation by her father.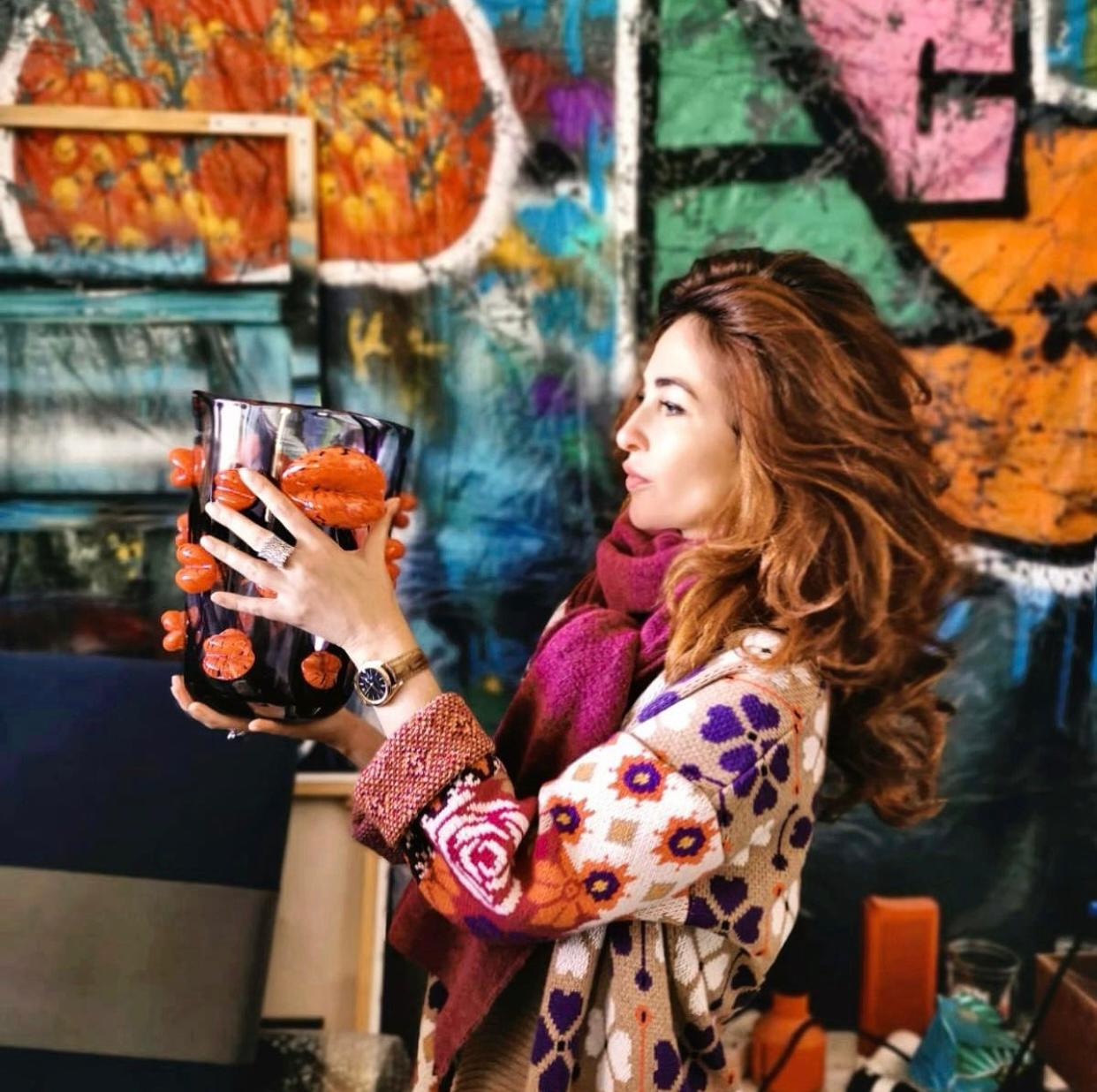 Image of Léa Novaro
Meet Léa Novaro, a vibrant Amazon-like young woman, who grew up in the world of glass art. Born in the heat of the furnace, as the daughter of master glassmakers Jean-Claude Novaro and Michèle Luzoro, she spent her childhood and adolescence in the family workshops learning the craft. There, she rubbed shoulders with many of the artists that gravitated around her parents. After studying literature, and after an attempt at law school which did not interest her, 20- year-old Léa took over the management of the gallery 'Le Patrimoine', located in Place des Arcades in Biot, and exhibited her father's, Jean-Claude Novaro, works. Highly skilled in business, she rode the artist's wave of success. She quickly gained access to the international scene: Mexico, Egypt, Italy, the United States, and specifically New York, where she settled for two years. It's only natural then that the ingenuous and inquisitive traveller drew from her travels and her encounters to forge her own bubbly, modern and bright artistic identity. Four years after the untimely passing of renowned father, the determined and bold young women bounced back by devising her own creations. This resulted in a collection of hand-blown glass items, with colourful, feminine and audacious curving lines, while preserving the clearly distinctive family identity that is her whole world.
Find out her top five picks from the Design: Decorative Arts 1860 to the Present-Day auction below.
1.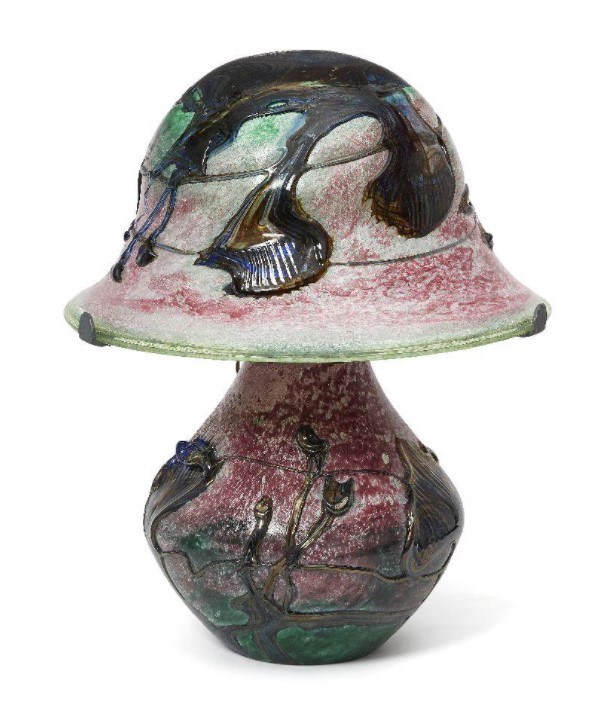 Lot 193 : Jean Claude Novaro (French 1943-2014), a huge lamp 1997, signed to base. This huge lamp and shade decorated with trailed and pulled areas of iridescent glass over a green and purple glass body 61.5cm high x 48cm wide, was designed by Léa's father. The lamp is allegedly titled 'Magic Forest'.
Estimate :  £300- £500
2.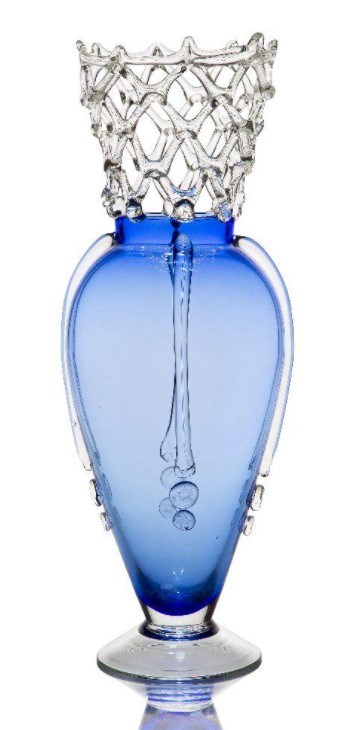 Lot 133:  Borek Sipek (1949-2016), a Cobalt blue and clear glass 'Alterego No.213'. Limited Edition vase, c.1990, signed 'Sipek' and numbered 14/55. Having an open-work lattice neck, the inverted baluster form decorated with applied trailing bands and button shaped prunts, on a circular spreading foot 46 cm high. Property from a Private Collection. Borek Sipek (1949-2016) was a renowned postmodern Czech Architect and designer who was born in Prague and established his own design workshop in Amsterdam in 1983. He also began a collaboration with the Italian brand Driade, designing furniture and objects for them. His glass pieces have sometimes been described as Bohemian "neo-baroque". In his homeland he was designated 'Court architect' of Prague Castle by the then Czech president Václav Havel, the Castle being his official residence.
Estimate: £400- £600
3.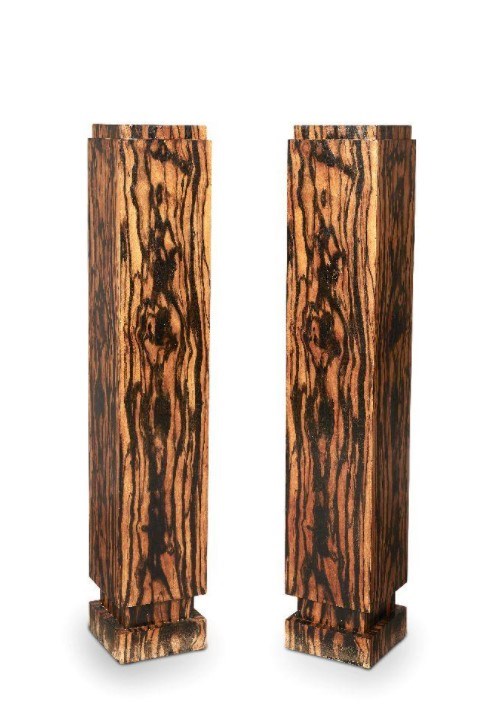 Lot 107 : A pair of Art Deco Zebra wood veneered plinths c.1930 With stepped top and base, veneered on all sides 141 cm high, 25 cm x 25.5 cm Property from a Private Collection, London.
Estimate :  £600- £800
4.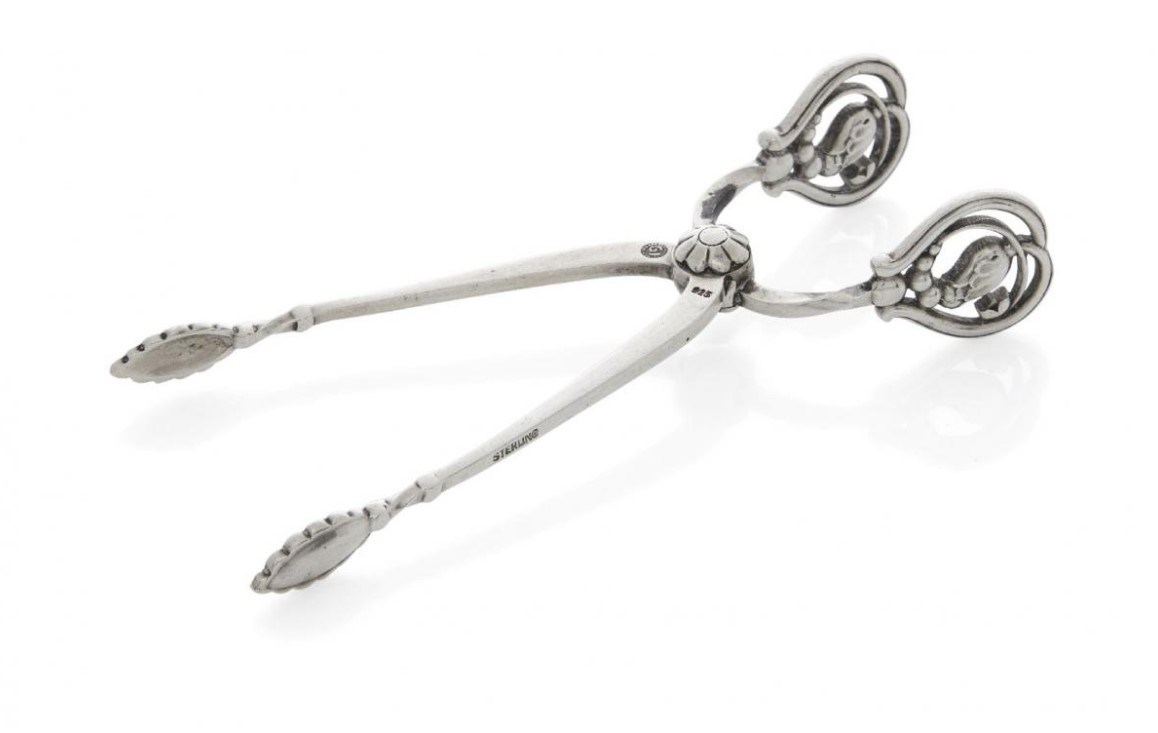 Lot 14 : Georg Jensen (Danish 1866-1935), a pair of silver 'Blossom' pattern sugar nips Mark of Georg Jensen, 'GI' in an oval used 1915-1932, Sterling, 925, Denmark. The spring loaded nips with openwork 'blossom' handles 9.7 cm long.
Estimate :  £200- £300
5.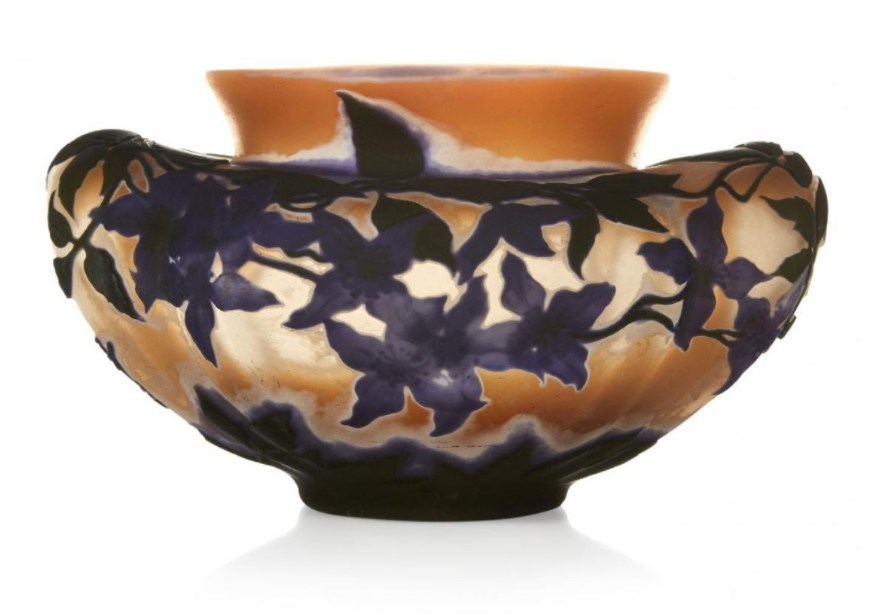 Lot 63 : Gallé (French), a cameo glass triple overlay vase of lobed and shouldered form c.1910, signed in cameo Gallé. The frosted body of shaped form with oval neck overlaid with white, mauve and green glass acid-etched with climbing flowers and leaves, possibly clematis 16 cm high, 27.5 cm wide, 18.5 cm deep.
Estimate :  £400- £600
-Ends -

Design: Decorative Arts 1860 to the Present Day
Tuesday 27 April, 11am   

View the fully illustrated catalogue here
Viewing by appointment only contact decarts@roseberys.co.uk to book a time slot 

We will be facilitating time slot appointments of one hour each

Viewing Times 
Friday 23 April : 10.00 - 17.00 (last appointment 4pm)
Sunday 25 April : 10.00 - 2.00
Monday 26 April : 10.00 - 17.00 (last appointment 4pm)
Tuesday 27 April : 9.30 - 10.30
Please contact decarts@roseberys.co.uk for condition reports and further information.