John Watson #Takes5 : Modern & Contemporary British Art
27/10/2020 Modern & Contemporary British Art, News Stories & Press Release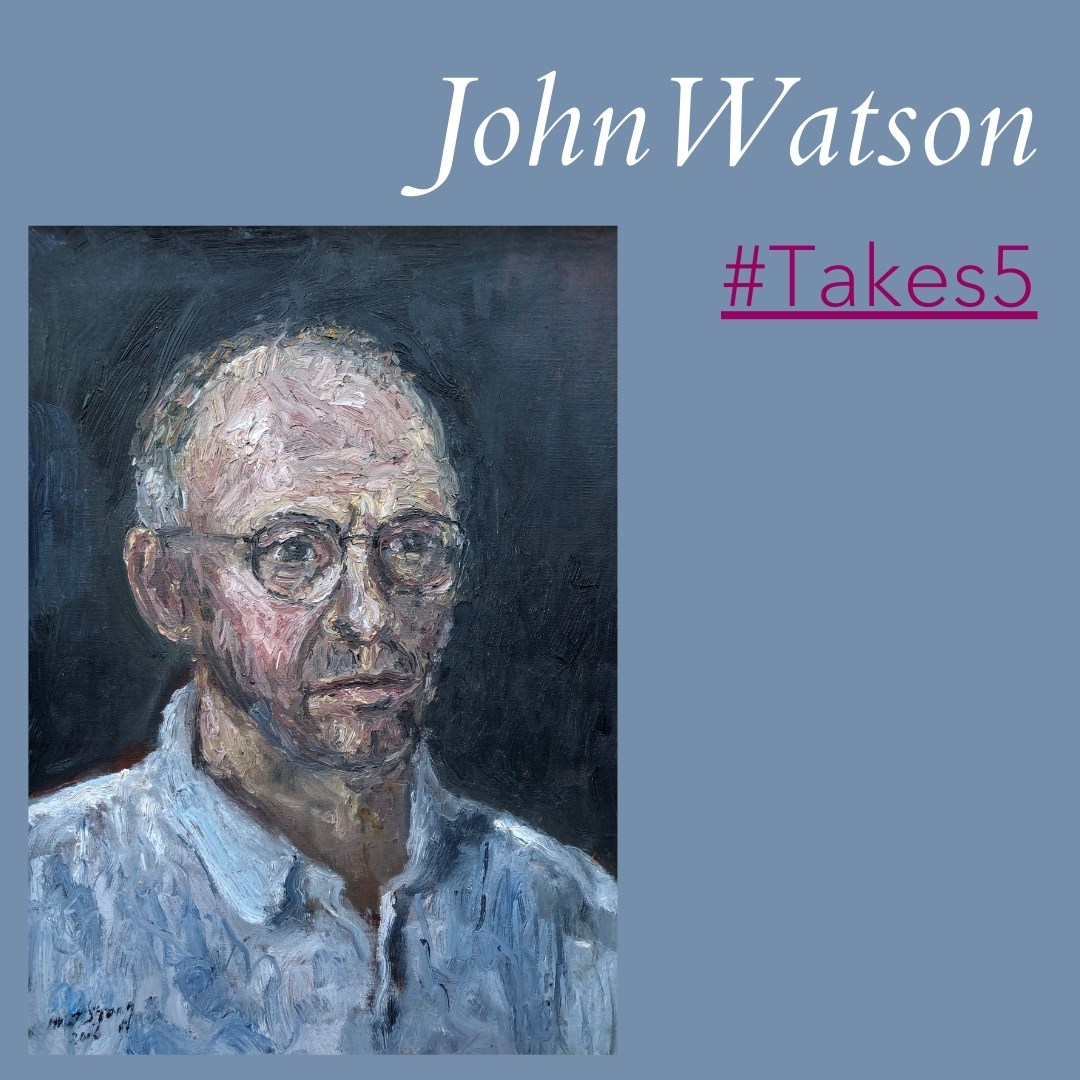 Ahead of the upcoming Modern & Contemporary British Art auction at Roseberys on Wednesday 4 November, we asked John Watson to #Take5 and pick five of his favourite lots from the sale.
Here we get to know John a little better and more about the lots he chose.
John Watson is the current Chairman of the St Ives Society of Artists. Founded in 1927 the Society has been housed in the Mariners gallery a Grade II listed former church since 1945.
John has an extensive art collection of en plein air painters from Cornwall, including many by Eric Ward the former harbourmaster and coxswain of St Ives' lifeboat. 
His Instagram account @camberwellcollector celebrates John's intense interest in artists who attended the Camberwell School of Arts & Crafts. Many of the pictures in his collection were acquired at Roseberys.
The portrait of John pictured above was made by Michael J Strang who studied at Wimbledon & Camberwell schools of art from 1968-73. Whilst at Camberwell he was taught by art educating legends like; Anthony Eyton RA, Dick Lee, Euan Uglow & Francis Hoyland. John comments 'it was a huge honour to sit for a portrait by an artist who attended the art school I principally collect.'
Here he #Takes5 with us to pick five of his favourite lots coming up in the Modern & Contemporary British Art auction on Wednesday 4 November, starting at 11 am.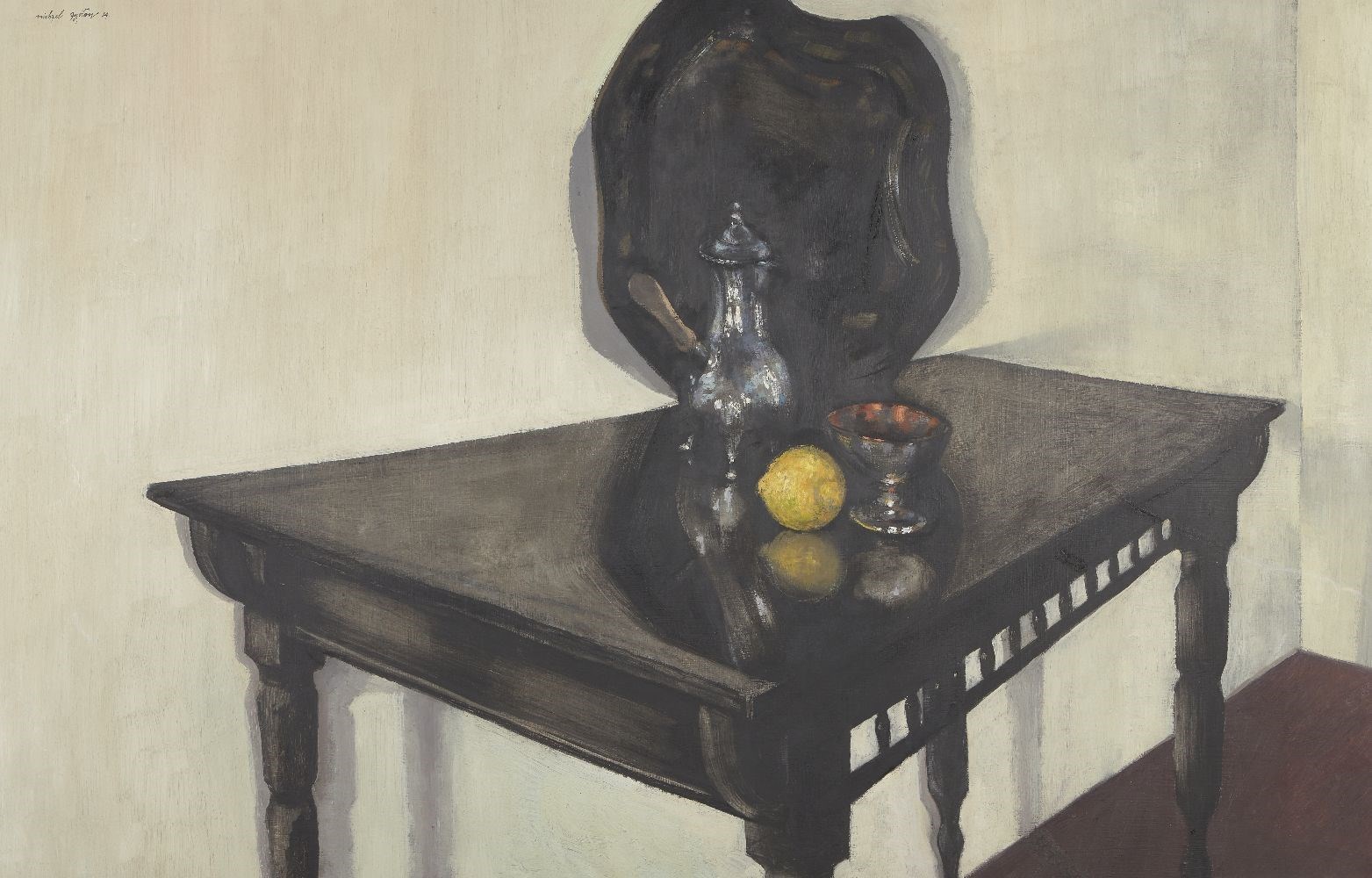 Michael Ayrton was an English artist and writer, renowned as a painter, printmaker, sculptor and designer, and also as a critic, broadcaster and novelist. His varied output of sculptures, illustrations, poems and stories reveals an obsession with flight, myths, mirrors and mazes. On offer at Roseberys is this oil on board titled 'Table Still life' painted in 1954.
Click here to find out more about lot 20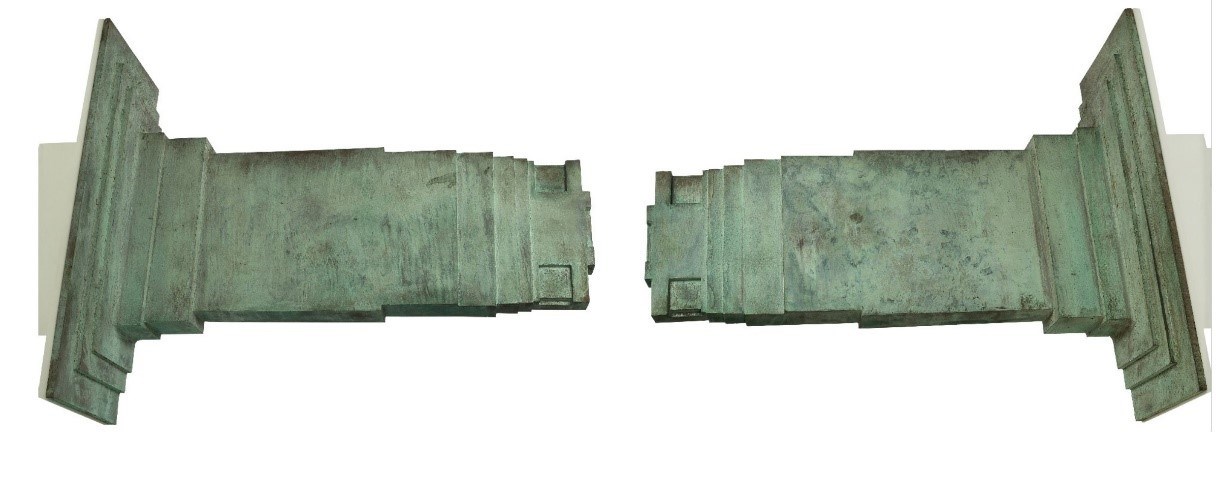 Keith Milow is a British artist, born in London, grew up in Baldock, Hertfordshire, lived in New York City and Amsterdam, now lives in London. He is an abstract sculptor, as well as a painter and printmaker. His work has been characterised as architectural, monumental, procedural, enigmatic and poetical. Chosen by John is the work titled 'Fourth Cenotaph' created 1979, using copper powder, resin, fibreglass and wood. 
Click here to find out more about lot 28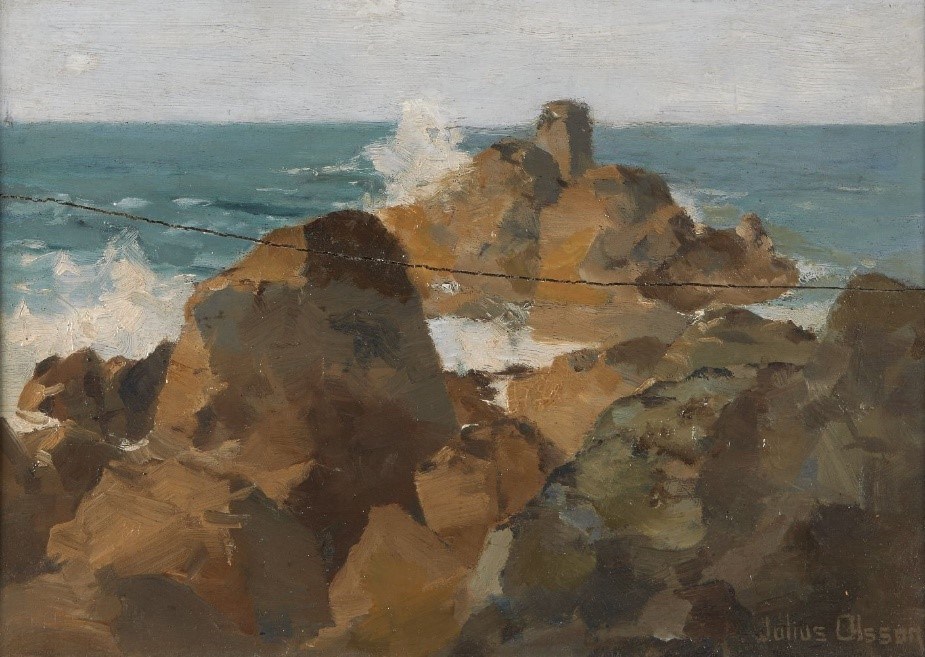 Albert Julius Olsson, is a predecessor of Johns, being the former president of St Ives Society of Artists. On offer from the oeuvre of maritime works by the British artist at Roseberys is the oil on panel titled 'Sea crashing against the rocks', which John has shortlisted to be included within his top five lots.
Click here to find our more about lot 88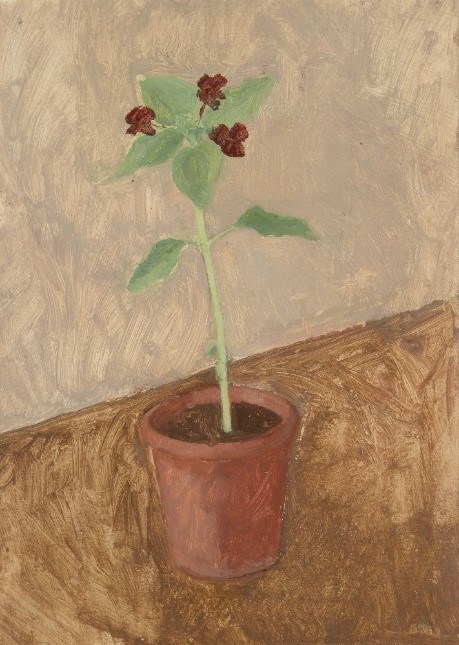 Patrick Herbert George was an English painter who taught at the Slade School of Fine Art in London for most of his career. He was best known for his landscapes but also painted a number of portraits, including one of Natalie Dower which is in Tate's collection. From the upcoming auction John has chosen the oil on board, painted in the 1970s titled 'Plant in a pot'.
Click here to find out more information about lot 139 

Roseberys London are delighted to offer work within the Modern & Contemporary British Art auction from the Leonard and Roxanne Rosoman Estate. From the collection that encompasses fifteen lots in total John has chosen lot 227, an acrylic on canvas as his favourite. Titled 'Roxane Hiding from the Cat', it was painted in 1991 and comes from the Games, The Huey Series; John commented on the overall collection of works by Rosoman 'The Leonard Rosoman pictures, they are terrific. He has A fantastic biography.'
Click here to find out more information about lot 227 
View the fully illustrated catalogue here.
Modern & Contemporary British Art
Wednesday 4 November, 11am
Room bidding strictly by appointment only. Please contact pictures@roseberys.co.uk to book in an appointment
Viewing times
Viewing is by appointment only. Please contact pictures@roseberys.co.uk to book an appointment
Friday 30 October 10am-5pm (last appointment 4pm)
Sunday 1 November 10am-2pm (last appointment 1pm)
Monday 2 November 10am-5pm (last appointment 4pm)
Tuesday 3 November 10am-5pm (last appointment 4pm)
For any press or marketing related questions please contact Peigi Mackillop : peigimackillop@roseberys.co.uk