Jewellery & Watches top five highlights of 2020
17/12/2020 News Stories & Press Release, Jewellery & Watches
The Jewellery & Watches auction saw an increase of over 18% in profits since last year's sale results. Roseberys specialists' extensive knowledge and experience of the current market has proved an essential combination for the successful sales of both modern and antique jewellery; from fine Edwardian and Victorian pearls through to classic diamonds, sapphires, rubies and emeralds from the house of Cartier, Boucheron, Bulgari and Van Cleef & Arpels, all the way to the beautifully made workshop one off pieces. In regards to the watches sold this year, models by renowned brands such as Patek Philippe, Omega and Rolex dominated the top lots list, alongside a pair of mid-19th century Swiss silver-gilt and painted enamel open face fob watches made for the Chinese market. 
The highest value lot of the year within the Jewellery & Watches department was Lot 133, a rose cut diamond three stone ring in a gypsy style setting. The central rose-cut diamond was a large stone measuring 12.8mm in diameter. Rose diamonds of this size are quite rare and could have originated from the alluvial areas of India making it 'an old stone'. These factors and the reasonable colour obviously attracted a lot of interest; speculative stones are always exciting. The low estimate was £4,000-6000 and this sale closed at £40,000.
2. A ruby, sapphire and diamond bracelet sold for £10,625 in the Jewellery & Watches auction at Roseberys on the 23rd June
Another highlight within the sale on the 23rd June was lot 311, a diamond, ruby and sapphire bracelet. This was designed in the style of the Art Deco jewellery produced by the great names of Cartier, Boucheron and Van Cleef & Arpels. Although this bracelet is a more recent copy, the quality is outstanding with attractive Indian carved rubies and vibrant diamonds. Estimated £8000-10,000, this bracelet realised £10,625.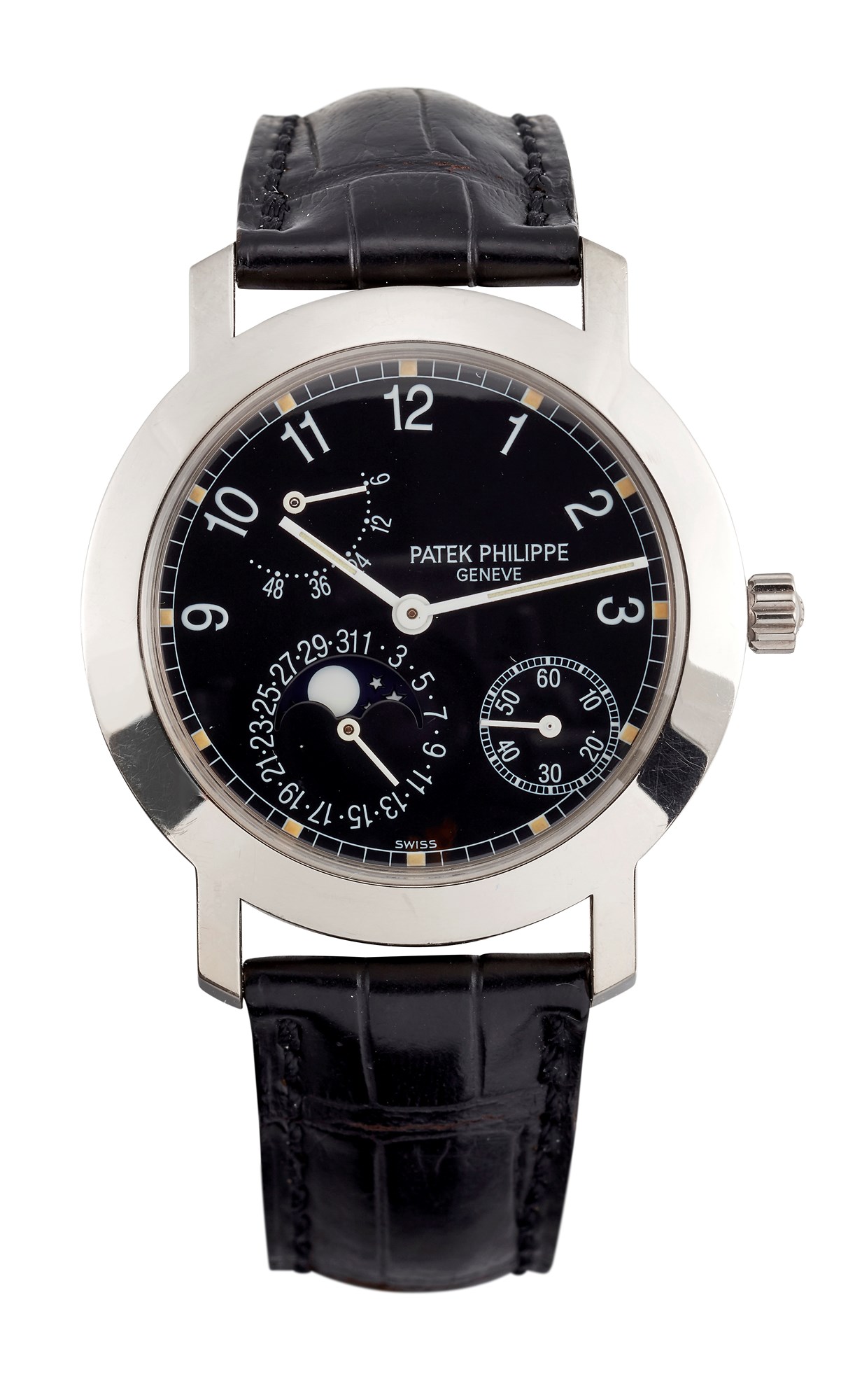 The highlight in the wristwatch section of the Jewellery & Watches sales in 2020 was an 18ct. white gold moon phases with power reserve wristwatch by Patek Phillipe Ref.5055G sold for £12,500 on the 8th December. Patek Philippe is one of the most important and highly valued watchmakers in the world, considered among the "top three" most prestigious alongside Audemars Piguet and Vacheron Constantin. The brand has been making high-quality watches from its manufacture in Geneva since 1953, introducing this superb watch on offer in 1977.
4. A diamond single stone ring sold for £9,750 in the Jewellery & Watches auction at Roseberys on 8th December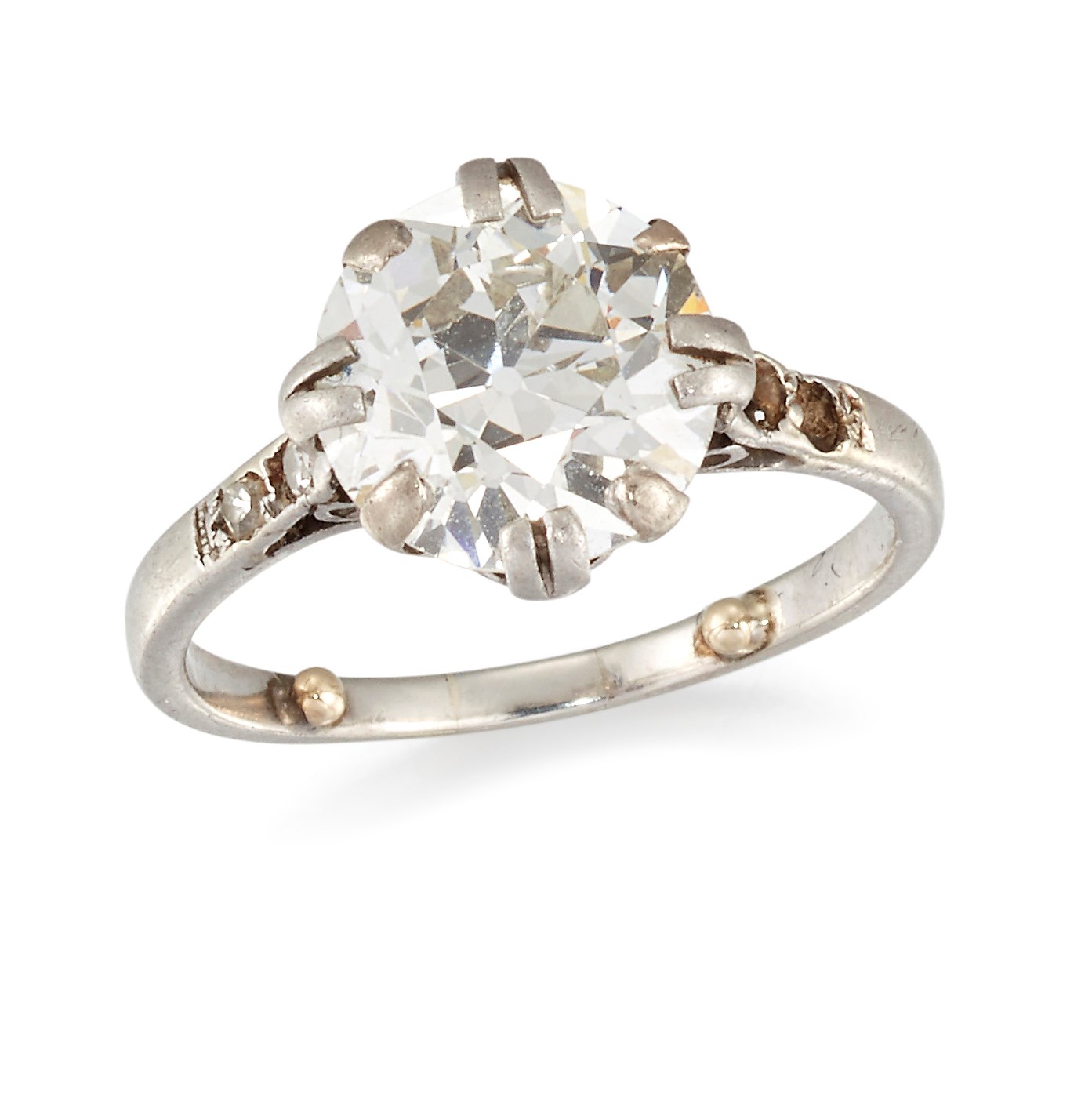 The diamond results throughout the sale on 8th December showcased their traditional stability in the market, with lot 284 being a good example of this growing trend. The diamond single stone ring, with an old brilliant-cut diamond, weighing approximately 3.20 carats, in claw mount to old and single-cut diamond two stone shoulders, that was estimated to make £5000-7000 and realised a price of £9,750.
5. 18ct gold, diamond three stone ring sold for £7,500 in the Jewellery & Watches auction at Roseberys on the 22nd September
Another diamond ring to make the top five lots of the year was lot 317, an 18ct gold, diamond three stone ring, the centre rectangular-cut diamond weighing approximately 2.00 carats, flanked by smaller rectangular-cut diamonds each weighing approximately 0.80 carats, to an 18ct white gold plain hoop with Birmingham hallmarks, 1999. Estimated to sell for £4,000 – 6,000, this diamond ring made £7,500.
To find out more about the Jewellery & Watches department click here. 
If you would like to consign into the next Jewellery & Watches, you can request a complimentary valuation by filling in this simple form
Email the department for more information :  jewellery@roseberys.co.uk 
The next Jewellery & Watches auction will take place on Tuesday 16 March