Jewellery & Watches auction has a 90% sell-through rate
23/03/2022 News Stories & Press Release, Jewellery & Watches
On Tuesday 15 March, Roseberys presented the Jewellery & Watches auction. The sale which included 320 lots in total had a 90% sell-through rate. Many of the lots far exceeded their top estimates selling to buyers within the UK and around the globe from Canada to Monaco.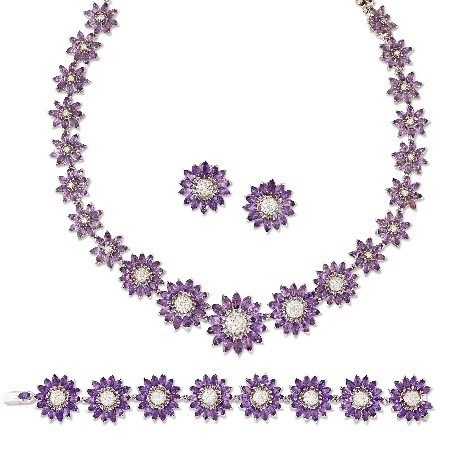 The main attraction of the sale was a beautiful amethyst and diamond suite by Asprey. This included a necklace composed of amethyst and diamond graduated flowerhead panels, with matching bracelet and earrings, in the original presentation Asprey case. Entered into the sale with an estimate of £8,000-£12,000, the realised price was £17,500. 'Possibly the spring season was a factor in this result' the Head of Sale Mark Bowis noted.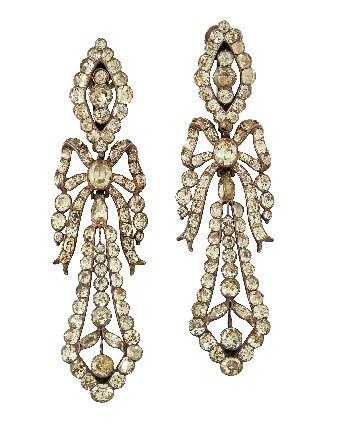 The sale also included a rare pair of 18th century Portuguese, chrysoberyl pendant earrings. This type of Jewellery does not come onto the market very often and the earrings were an impressive example. These were offered in a Harvey and Gore case and original receipt from them dated 1981. With an estimate of £2,000-£3,000, the pair of earrings sold for £10,000.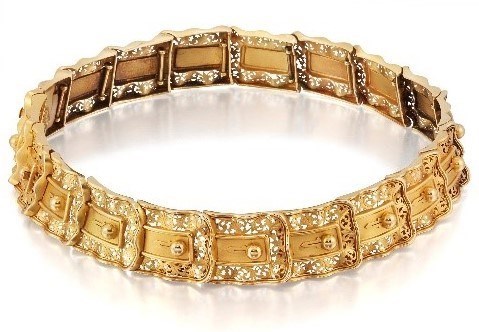 One piece that was expected to do well was a Victorian collar necklace that could be separated to form two bracelets. The collar was expertly made typical of high-end Victorian Jewellery and rather than hallmarks added, lozenge-shaped Victorian registration marks had been applied at regular intervals on the back of the panels, which helped date it to January 1876.  These registration marks are not commonly seen on gold items of this period. The collar was also in fantastic condition with at least 90% of its buttery high carat wash still present. It was also set off by the inclusion of its original fitted case. Estimated to make £2,500 - £3,500, this lot realised a price of £13,750.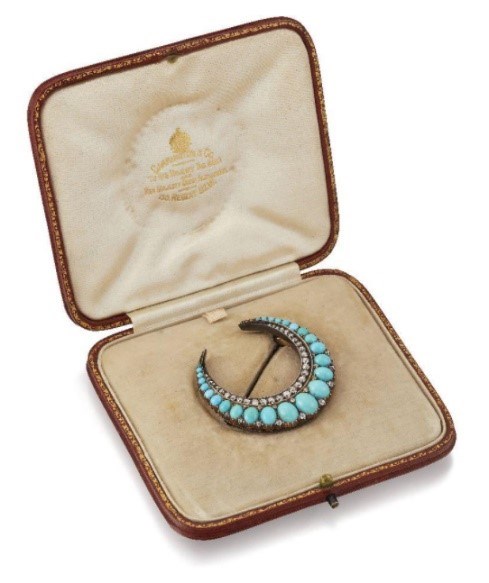 Also featured in the antique section was a late Victorian turquoise and diamond crescent brooch. Once again this was in exceptional condition and a generous size. It came complete with its entremblant hairpin fitting and original fitted case. With a very modest estimate, the final sold price was £6,250.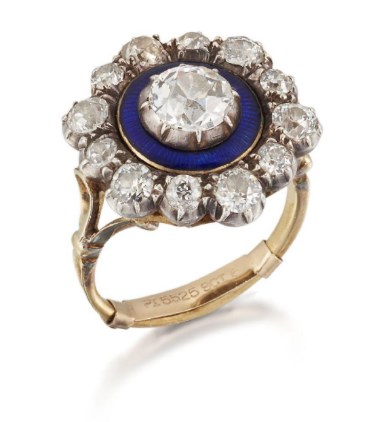 This was a particularly pleasing ring with nice old-brilliant-cut diamonds of good colour enhanced by dark blue champleve enamel and a complimentary brilliant-cut diamond border. This ring proved to be a very desirable item with an estimate of £1500-£2,000, it finally fetched £5,750.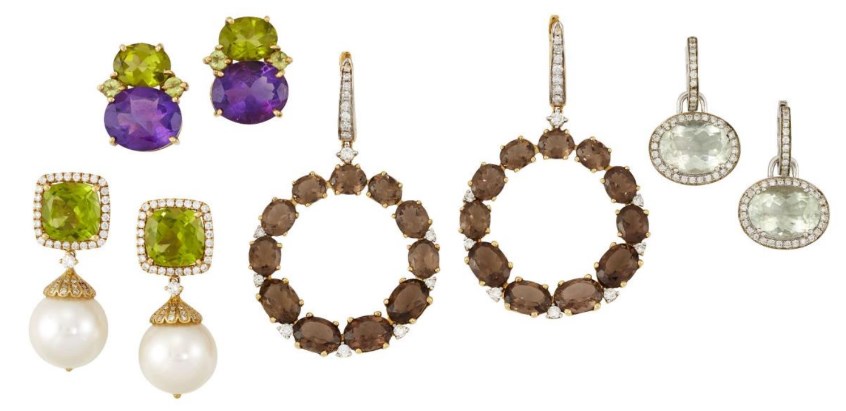 A pair of aquamarine and diamond earrings, and a pair of peridot, diamond and cultured pearl drop earrings by Kiki McDonough
Head of the Department, Mark Bowis commented further: 'Other than the highlighted lots above, further star lots in the sale included a very interesting collection of jewels by British companies and goldsmiths. These featured a selection of diamond and gem Jewellery by the designer Kiki McDonough a pair of her diamond and jade earrings estimated at £400-£600 which realised £2,000. Lots by Kiki McDonough had a 100% sell-through rate. Three rings by Elizabeth Gage fetched £7,750 against an estimate of £1500-£2,000. A brown diamond and diamond ring by Theo Fennell was also popularly estimated at £1,500 – £2,000, realised £5,250. Other signed examples by other jewel houses included an 18ct gold floral brooch by Van Cleef & Arpels estimated £600 - £800 sold for £2,125. Overall the sale was very strong with 90% of lots finding a buyer which was very encouraging.'
-ENDS-
You can view all the results here

The next Jewellery & Watches auction will take place on Wednesday 15 June

Please contact jewellery@roseberys.co.uk for more information