Interview with Mark Bowis
16/10/2017 News Stories & Press Release, Jewellery & Watches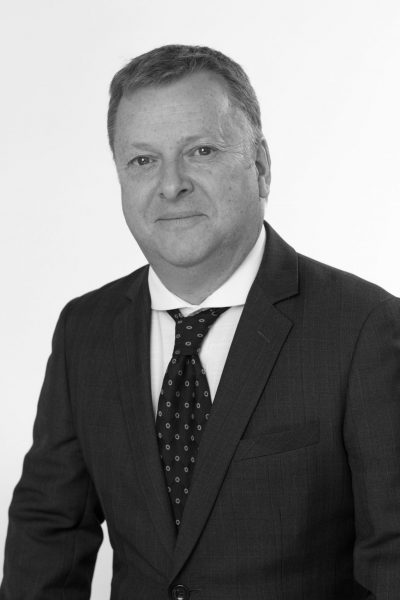 Interview with Mark Bowis, Jewellery & Watches – Head of Sale
Mark, welcome to Roseberys – we are delighted to have you on the team, after such a long and impressive career with Christie's South Kensington spanning the last 31 years you are now Head of Jewellery & Silver with your first sale being this December.
Roseberys: You originally studied Graphic Design at Canterbury – Do you think this has had an influence on the style of jewellery you go for?
Mark: Not particularly, however it is a very useful training that I have drawn upon when designing catalogue layouts and directing photography etc. I also studied History of Art in tandem with the graphics which has helped obviously to date styles of jewellery.
Roseberys: Your career started as a museum assistant at The V&A – How was the cross over from museum to auction environment? What was it that first attracted you to working for an Auction House?
Mark: The two are very different with a different set of priorities. The museum world is entirely focused on the object its history and virtues such as design, rarity and technique. The Museum's remit is to enlighten its patrons. With regard to auction rooms they are commercially driven, the emphasis is more obviously given to identifying the object placing a value on it and marketing it prior to sale. The appealing aspect of working in a sale room environment is being able to see a wide variety of works of art coming and going so you are always faced with fresh objects. I believe this is what makes working for auction rooms so fascinating, you never know what might turn up next!
Roseberys: What was it about jewellery that made you want to become a specialist?
Mark: In books and films situations have occurred when for example a diamond tiara is stolen or switched, a specialist is called in to determine whether the stones are paste or genuine diamonds, I wanted to be that person and have the skill to give the client the good or bad news! Being interested in history is in my blood and additionally I was keen to learn more about historic jewellery and the social aspect they represented.
Roseberys: Over the past three decades you must have seen some incredible pieces, What's been the most memorable and why?
Mark: There have been many memorable moments during my time at Christie's South Kensington. But the occasion that stands out the most is when in 2007 I went to Scotland to carry out what was thought to be a routine valuation when I was shown a diamond ring that I knew instantly was very special. It was a round brilliant fancy pale blue diamond weighing 7.81 carats mounted in an elegant 1920.s platinum mount. It was sold at Christie's London for 2.5 million pounds, at the time a world record auction price for a blue diamond!
Roseberys: What would you love to see walk in through Roseberys doors?
Mark: Ideally it would be something rare and never seen before on the open market, a Cartier diamond tiara would be nice! Joking apart, if it is something interesting and well made this is what makes my profession so enjoyable.
Roseberys: Finally, Your first sale is this December, what highlights can you recommend?
Mark: Several very nice things will be featured for our pre-Christmas sale. The first is a seasonal, early 20th century platinum and diamond bracelet with emerald hints, estimate £7000-9000. On the fun side is a quirky gold diamond and emerald cat brooch by Kutchinsky, estimate £800-1200. For those who love historical pieces we are offering a beautiful gold diamond, pearl and enamel Renaissance Revival pendant, by Carlo Giuliano estimate £5000-7000. Finally in time for a possible Christmas engagement we are offering a rectangular-cut diamond single stone ring weighing 2.1 carats with accompanying certificate from the GCS stating it to be D colour, VVS2 clarity, with an estimate of £15,000-20,000.
Thank you Mark.
The deadline to consign to this auction is 3 November 2017 and Mark will be pleased to provide a complimentary valuation of a single piece or whole collection, contact him via phone +44 (0) 20 8761 2522 or email markbowis@roseberys.co.uk
Auction takes place on 5 December 2017 – as part of the Fine Art featuring Fine European Ceramics on the 5 & 6 December.