Interview with Alice Bailey- Islamic & Indian Arts Head of Sale
15/08/2016 News Stories & Press Release, Antiquities, Islamic & Indian Art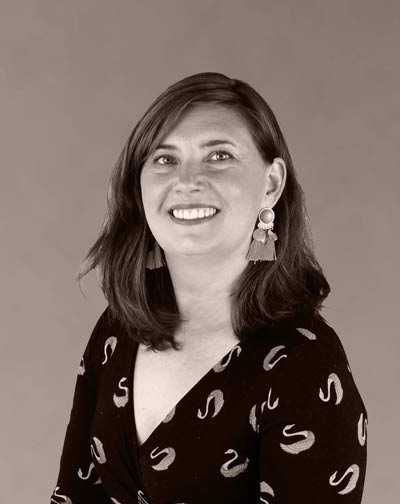 With our next Islamic & Indian Art auction opening in October we take a moment to speak to Roseberys new Head of Department, Alice Bailey about the current market trends, amazing discoveries and how to start your own collection.
Alice joined Roseberys in June to further develop and expand the bi-annual Islamic and Indian Arts sales. Previously she was Head of Sale for Islamic and Indian Art at Christie's South Kensington (2006-10) and most recently as a consultant for Bonhams Islamic and Indian Art Department. Alice holds an MA in Islamic Art and Archaeology from the School of Oriental and African Studies in London and has worked at various museums and private collections.
Welcome to Roseberys, we are delighted to have you on board.
Roseberys: You have an MA in Islamic Art and Archaeology, What first attracted you to this field?
Alice: I was in my undergraduate year at University in Victoria, Canada and I realised that art history and the Middle East held far more appeal than English literature. I got a scholarship to study in Turkey and the architecture, history and people sealed my desire to study further and do a Masters' degree in Islamic art history in London.
Roseberys: Islamic & Indian Arts is a rapidly growing niche market, it now has an estimated potential worth of $191 Million, according to the global art market which overall value across  all sections stands at $63.8 Billion – (The global art and antiques market was estimated at $63.8 billion in 2015, according to The European Fine Art Foundation (TEFAF) Art Market report issued by consulting firm Arts Economics in 2016). Why do you think that is? And why is it only growing in recent years?
Alice: There have always been avid collectors of both Indian and Islamic art, some of the finest collections such as those in the Chester Beatty Library, and the Gulbenkian Museum, The British Museum and Victoria and Albert Museum, to name a few, were based on donations and purchases by important collectors in the 19th and 20th century. The market has grown in terms of worth in the last 20 years due to an increased awareness of the Middle East, the growth of new museums showcasing Islamic and Indian art and their need to acquire items and the economic upturn in India.
Roseberys: You must have seen some incredible pieces over the years, but what has been the most exciting item you have come across?
Alice: That's a very good question. I have seen so many wonderful things. I think the incredible 16th century mother-of-pearl tray sold at Bonhams has to be at the top. It was a type of workmanship which is incredibly rare, and moreover the finest example ever seen. The intricacy of the inlay was breathtaking and it was an incredible feat that this fragile wood tray with thousands of pieces of mother-of-pearl survived 400 years was bought in a little local auction. It made over £900,000 and the auction itself was just as exciting as the work itself.
Roseberys: Roseberys London is holding its next Islamic & Indian Arts Auction on 17 October; what lots are you particularly excited about in this auction?
Alice: We have some lovely glass pieces made in Europe for the Islamic market in the 19th century and some beautiful Indian silver. There are also several pieces from the collection of F.R. Martin, a Swedish archaeologist who was one of the first scholars to write extensively about Islamic art. There are also some good company school paintings, some good quality Indian miniatures of the 17th and 18th century, and an impressive large Mecca tile from Turkey.
Roseberys: What's your prized possession from your own collection?
Alice: I have a 17th century Indian miniature painting of a vina player which I purchased for my daughter. It's very delicately painted with strong colours and I hope when she grows up she will love it as much as I do and that it will be a little something she can fall back on in times of need!
Roseberys: That sounds like forward planning! So, if you are interested in starting an Islamic & Indian Arts collection, what's the best thing to start with?
Alice: I would always start with buying what you like, a good collection always has to start there. Then your budget. Chose pieces with interesting provenance, are in good condition and that you find interesting. Building a collection starts with being interested in what you own and wanting to see and acquire more. Our sale in October is specifically aimed at new collectors with items from £80-£5000. You really can buy nice pieces – some of which are 500 years and older – for a reasonable price.
Roseberys: It's amazing to think of the history of these items and the journeys they may have been on.
Finally what are your predictions for the future of Islamic & Indian Art Sales?
Alice: I predict that sales will only increase and flourish as the Indian economy gets stronger and people are taking more and more interest in their heritage. New collections of Islamic art are easier to form now and I think we will see a new generation of buyer.
Thank you Alice. So there we have it, a new generation of buyers are set to join the market as the interest and value continues to gain momentum for Islamic & Indian Arts.
The deadline to consign to this auction is 14 September and Alice would be pleased to provide a complimentary valuation of a single piece or whole collection, contact her via phone +44 (0) 20 8761 2522 or email alicebailey@roseberys.co.uk
Auction runs on the 17 October.
~Ends~
For further press information please contact Charlotte Meddings charlottemeddings@roseberys.co.uk  +44 (0) 20 8761 2522
For further information on sales, consignments and valuations for Islamic & Indian Arts please contact Alice Bailey
alicebailey@roseberys.co.uk +44 (0) 20 8761 2522
Roseberys is a privately owned auction house operating at the heart of the fine art market for more than 25 years.
With offices in London's Mayfair and Lambeth Roseberys offer a calendar of more than twelve specialist fine art, antiques and collectibles auctions each year.
Specialist sales include a wide range of Asian and Islamic Arts, Modern and Contemporary Art and Design, Decorative Art, Fine Silver and Jewellery, Ceramics, Paintings, Prints, Photography, Antique Textiles, Vintage Fashion and Fine Wine and Whisky.
Roseberys team of world-renowned specialists also provide a wide range of art market services to professional clients, including valuations for insurance and probate.
Roseberys is a member of SOFAA – The Society of Fine Art Auctioneers.