Interior Designer Jennifer Ghatan #takes5
21/04/2022 Ceramics & Glass, News Stories & Press Release, Decorative Arts & Modern Design , Furniture & Rugs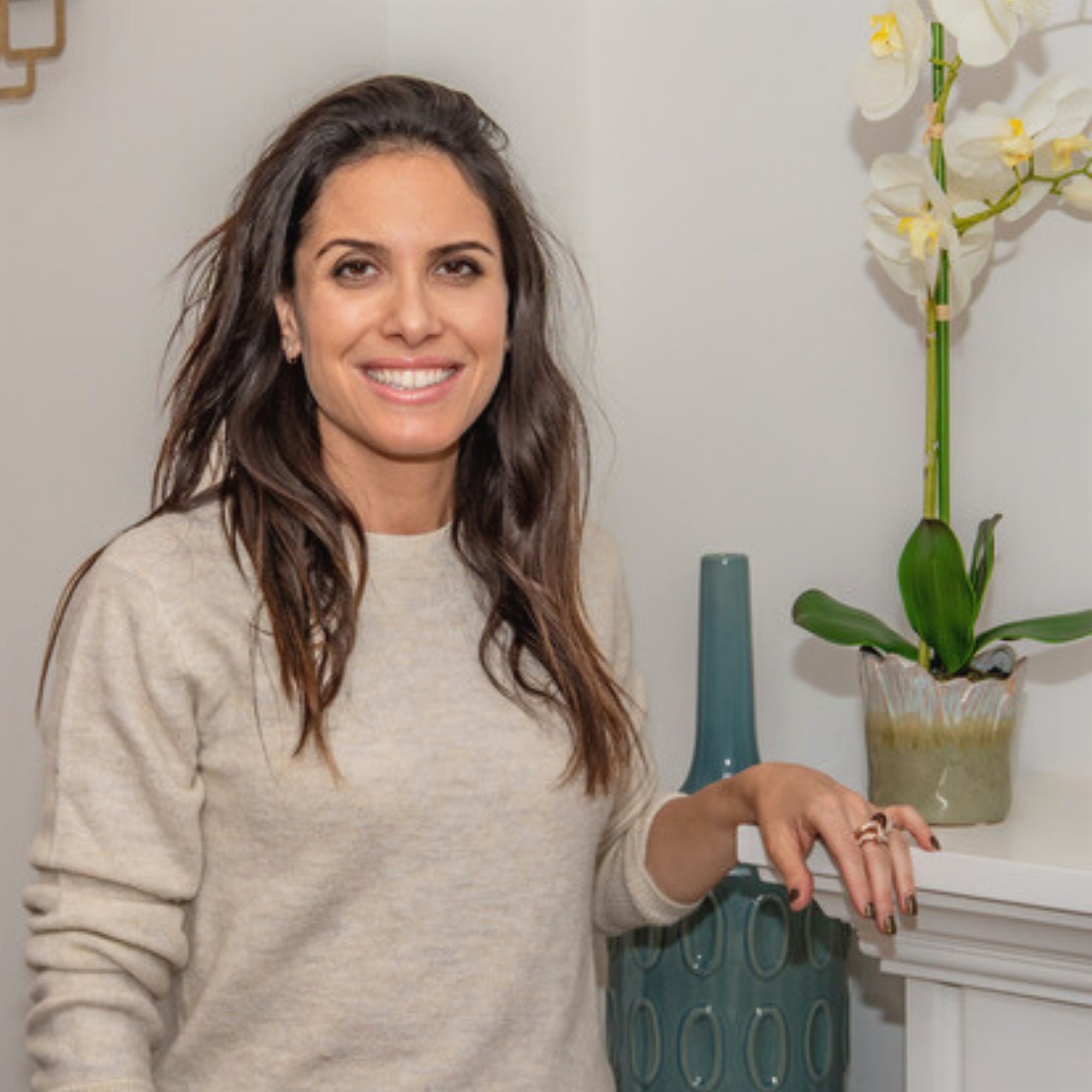 Image of Jennifer Ghatan
Meet New Yorker, now London-based, Interior Designer Jennifer Ghatan (@jenniferghatan_interiors).
Jennifer is the founder of JKG Architectural Interiors, a full-service residential and commercial design studio outfitted to handle all aspects of interior design from the initial concept through to completion inclusive of building, renovation, furnishing, decoration, and styling. Her ethos behind her practice is that: ' A space should be at once striking and functional.' Her projects in London and across the globe are tailored to reflect the unique style and needs of each individual client. With an innate understanding of balance and proportion and a keen eye for colour and texture, Jennifer creates dynamic designs that distinctively combine contemporary luxury with an undertone of eclecticism. 
Ahead of Roseberys upcoming Design: Decorative Arts 1860 To The Present Day auction taking place on Tuesday 26 April, Jennifer #took5 with us, to pick her 5 favourite lots in the sale.
Lot 86: René Lalique (French 1860-1945), 'Bouchon Cassis' No.494 a glass perfume bottle with 'Tiara' stopper and white staining, Designed 1920, finely engraved 'R. Lalique' and partial moulded 'R. Laliq', The clear glass bottle moulded with vertical lines heightened with complimenting coloured enamel, the elaborate stopper of cassis colour moulded with pendant stems laden with blackcurrants, with white staining on the stopper, 11.5 cm high
Estimate:  £6,000- £8,000
Find out more here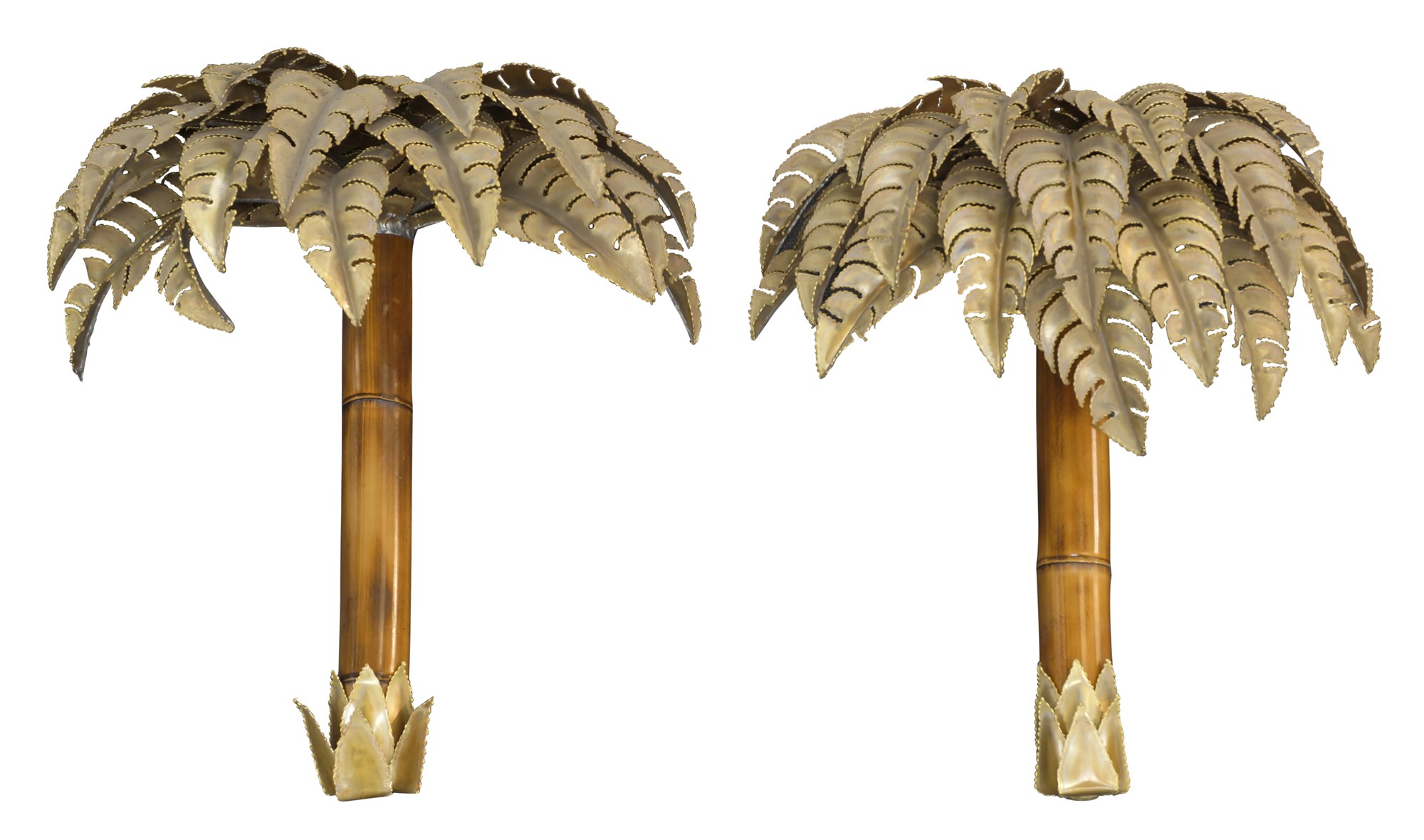 Lot 314: Maison Jansen (French), a pair of brass and bamboo palm tree wall lights, c.1970, Each with two light fixtures, modelled as palm trees with brass leaves and bamboo trunk, Each 61cm high (2)
Estimate:  £1,000- £1,200
Find out more here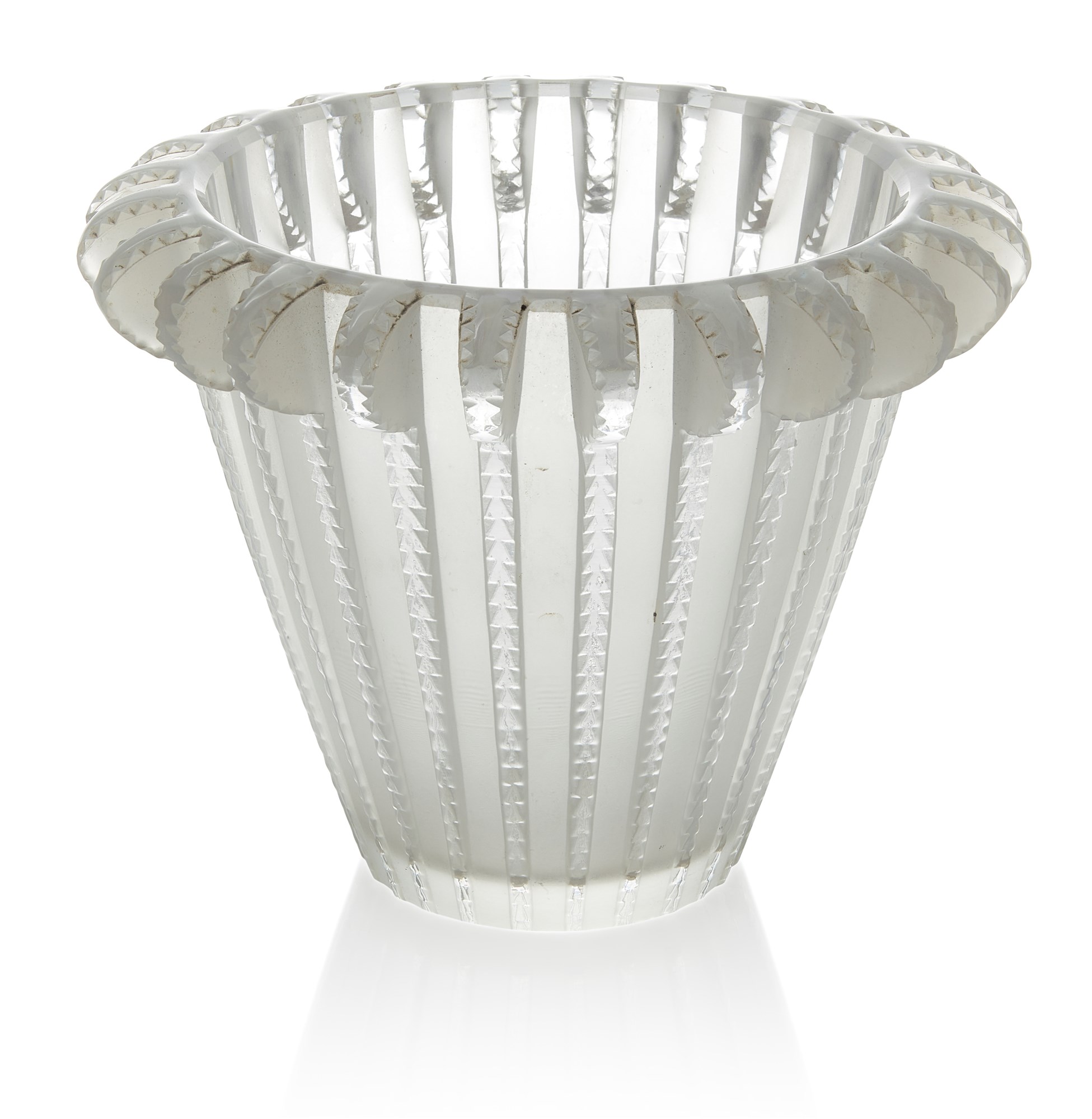 Lot 101: René Lalique (French 1860-1945), a 'Royat', No.12-217, clear and frosted glass vase, Designed 1936, this a post war example, faint mark 'Lalique Cristal', The flared form moulded with vertical serrated ribs terminating with protruding discs around the neck rim, 15.5 cm high,
Estimate: £150- £250
Find out more here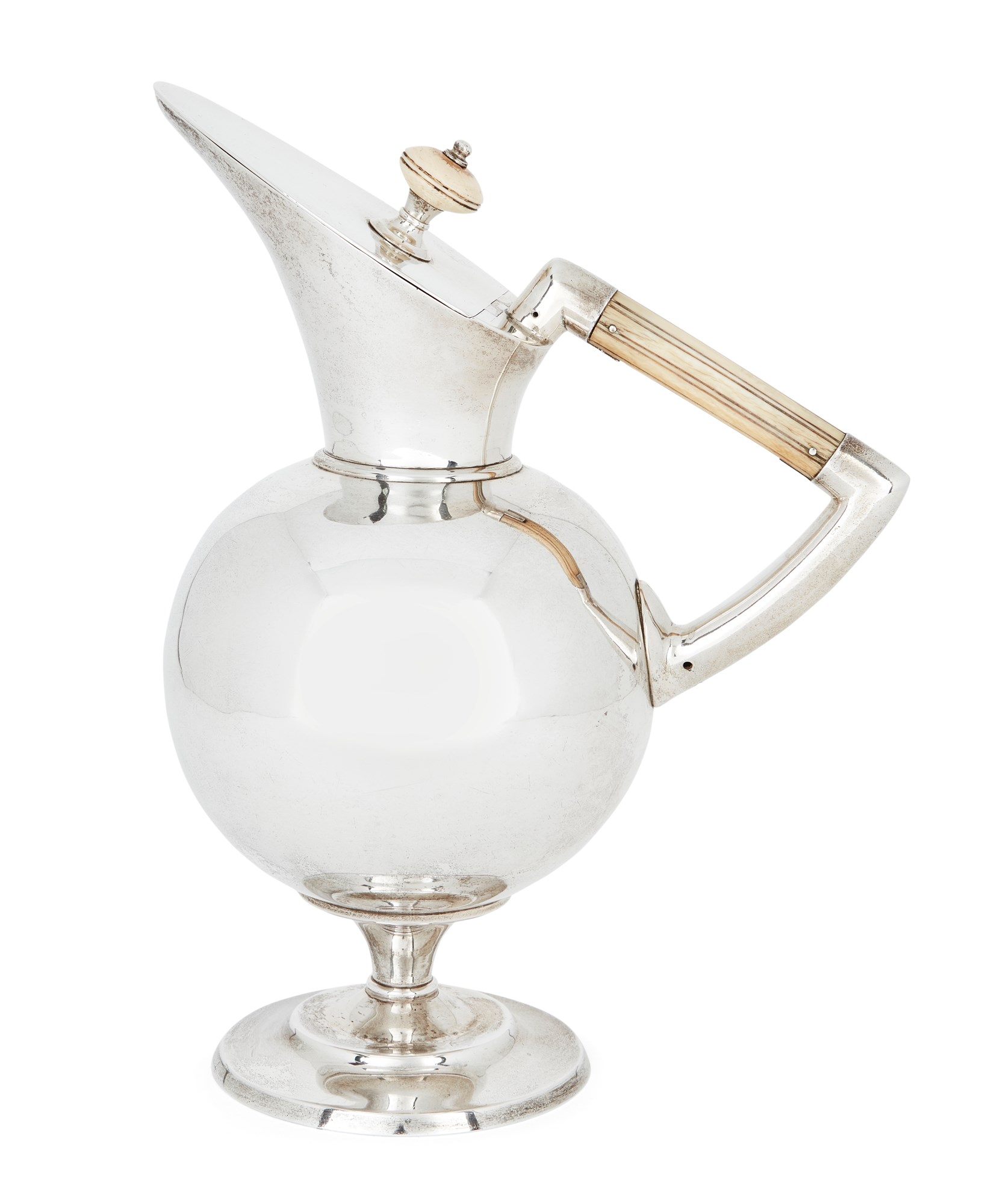 Lot 155: Dr Christopher Dresser (British 1834-1904) for Elkington & Co, a silver and ivory 'Claret or water jug' with hinged cover,
Mark of Elkington & Co (Frederick Elkington), Birmingham hallmarks 1885, base stamped Elkington & Co, 17559, Rd.22870,
Having an angled and elliptical neck with hinged cover and turned ivory finial with incised parallel lines on the edge, the globular silver body raised on a short stem and circular, spreading foot, the angled handle centred with a short section of ivory carved with repeated twin parallel lines, with part gilded interior. 23.5cm high; approximate weight 20.3oz.
Estimate:  £2,000- £3,000
Find out more here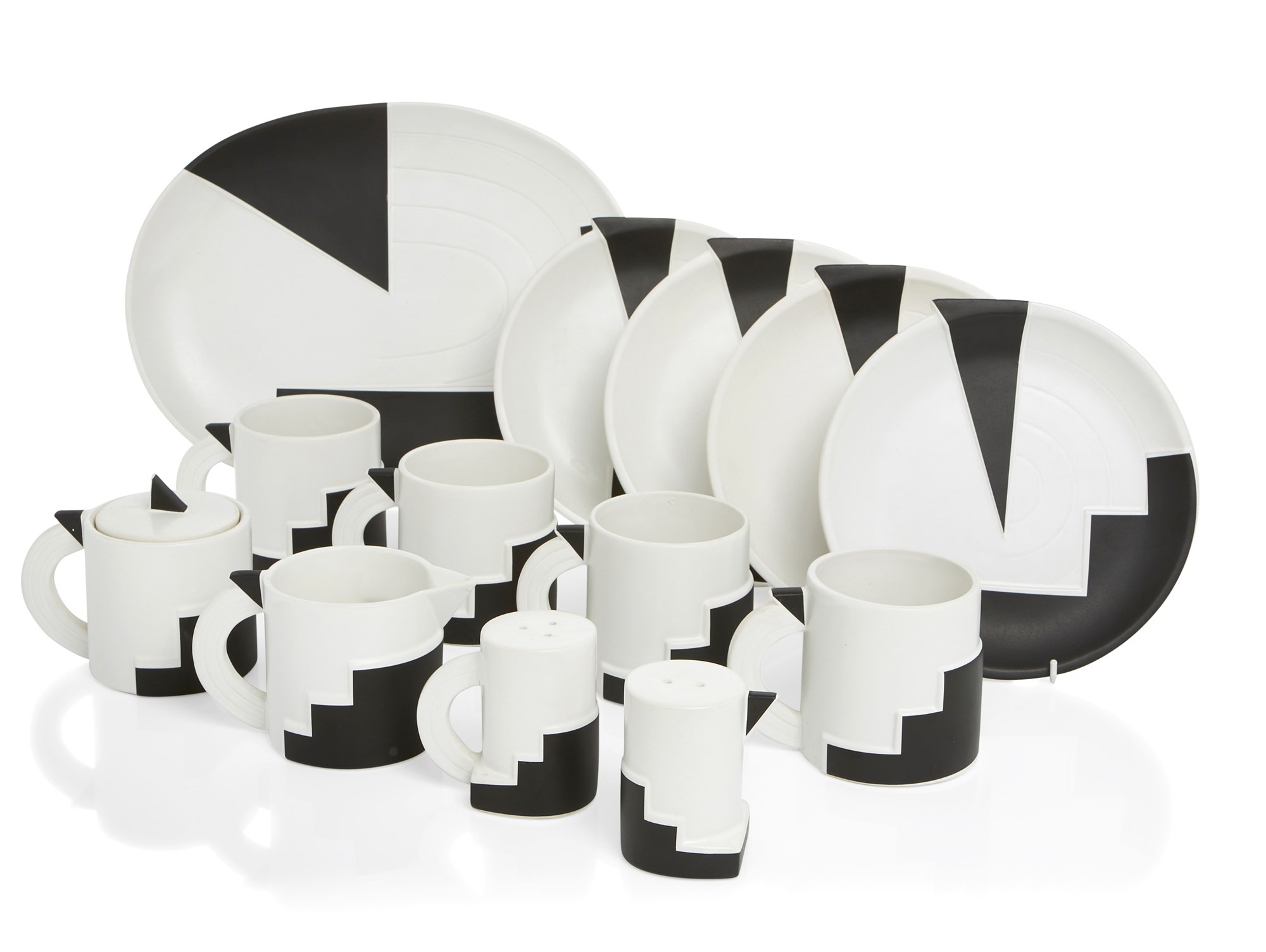 Lot 44: Kato Kogei (Japanese), a Post Modern 'Manhattan Collection' ceramic sandwich set for Fujimoro, c.1985, each part with printed manufacturer's marks to underside, Of geometric black and white design, comprising a serving dish, four side plates, four tea cups, a milk jug, a lidded sugar pot, and salt and pepper shakers, Serving dish: 32cm x 25cm (13)
Estimate:  £100- £200
Find out more here
You can find out more about Jennifer's company JKG Architectural Interiors here : www.jkginteriors.com

Follow her Instagram for regular updates: @jenniferghatan_interiors