In conversation with Lara L'vov-Basirov
14/07/2021 News Stories & Press Release, Old Master & 19th Century Pictures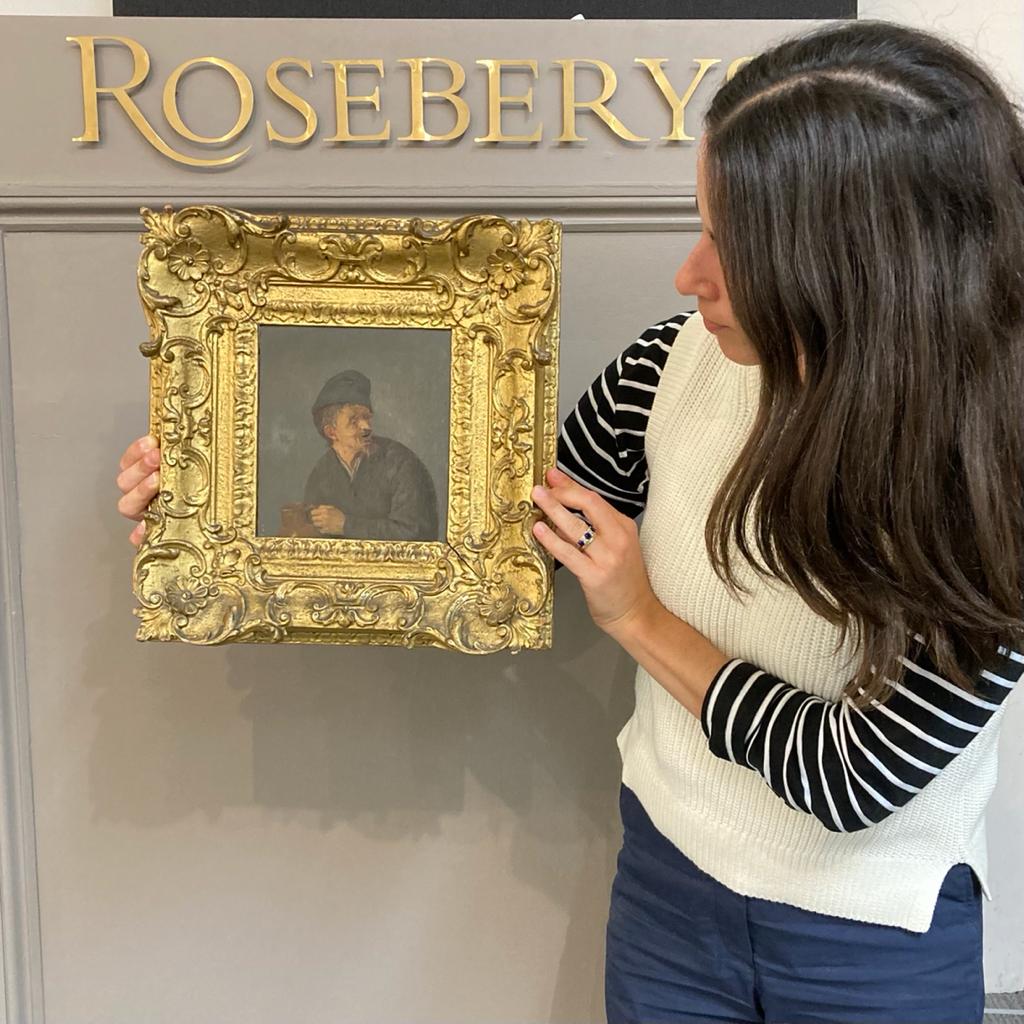 We are thrilled to welcome Lara L'vov-Basirov to the Roseberys team as Associate Specialist of the Old Master & 19th Century Pictures department.
We sat down with Lara to find out more about her background, discover how her love of Old Master pictures began, and learn what she is looking forward to in the future at Roseberys.
What inspired you to start working in the art world?


I come from an art historical family with a mother working as a picture restorer and a father who was an archaeologist. Growing up, we spent much family time visiting museums, stately homes, churches, and archaeological digs. Entering the art world was a very natural step for me as I left university.
What has your career path looked like so far to reach up to this position at Roseberys ?


I studied History of Art at the University of St Andrews and went on to complete a Master's degree in 15th and Early 16th-Century Netherlandish and Italian Painting at the Courtauld Institute of Art. During these years, I undertook internships at the V&A Museum, The de László Foundation, SOAS University, and Westminster School's History of Art Department. I also spent around four months in Italy, studying on the 'Art History Abroad' course, and at the 'British Institute' in Florence. In 2014, I joined Simon Dickinson Ltd where I worked in the Old Master Paintings department for three years, and this proved an invaluable introduction to the commercial art world. My next move was to Christie's where I held a Specialist role in the Topographical Pictures, China Trade Paintings, and Australian Art department. There, I worked on both our departmental auctions and Private Treaty Sales. I remained there for three years until joining Roseberys in early 2021.
What has been your most exciting art sale to date?


Working on the two auctions of highly important topographical and China Trade material from the Richard Kelton Collection in 2019. The sale of William Hodges' 'Matavie Bay in the Island of Otaheite (Matavai Bay, Tahiti)' for £659,250 marked the record auction price for the artist, and the work itself is an absolute gem. Valuing the pictures in Santa Monica, California was a definite career high!

What is your favourite period of art?


It has to be 15th and 16th-century Netherlandish painting. The illusionism, complex iconography and sheer levels of detail these artists captured are extraordinary. At a close second, and of particular interest historically, are 18th and 19th-century topographical pictures which convey a glimpse of the world as it was first seen by explorers, traders, and early settlers – visions of now mostly long-lost worlds.
Who is your favourite artist?


Jan Van Eyck, whose virtuosity and realism are unrivalled. The Ghent altarpiece is a fully fledged masterpiece and world treasure.
Which exhibition moved you the most?


Definitely the Hieronymus Bosch exhibition in 2016 at the artist's home town 'Den Bosch'. His macabre, bizarre, and downright genius compositions will never get old. More recently I enjoyed 'The Renaissance Nude' and 'Charles I: King and Collector' at the RA, and 'Titian: Love, Desire, Death' at London's NG was a welcome respite following the lifting of the first lockdown in 2020.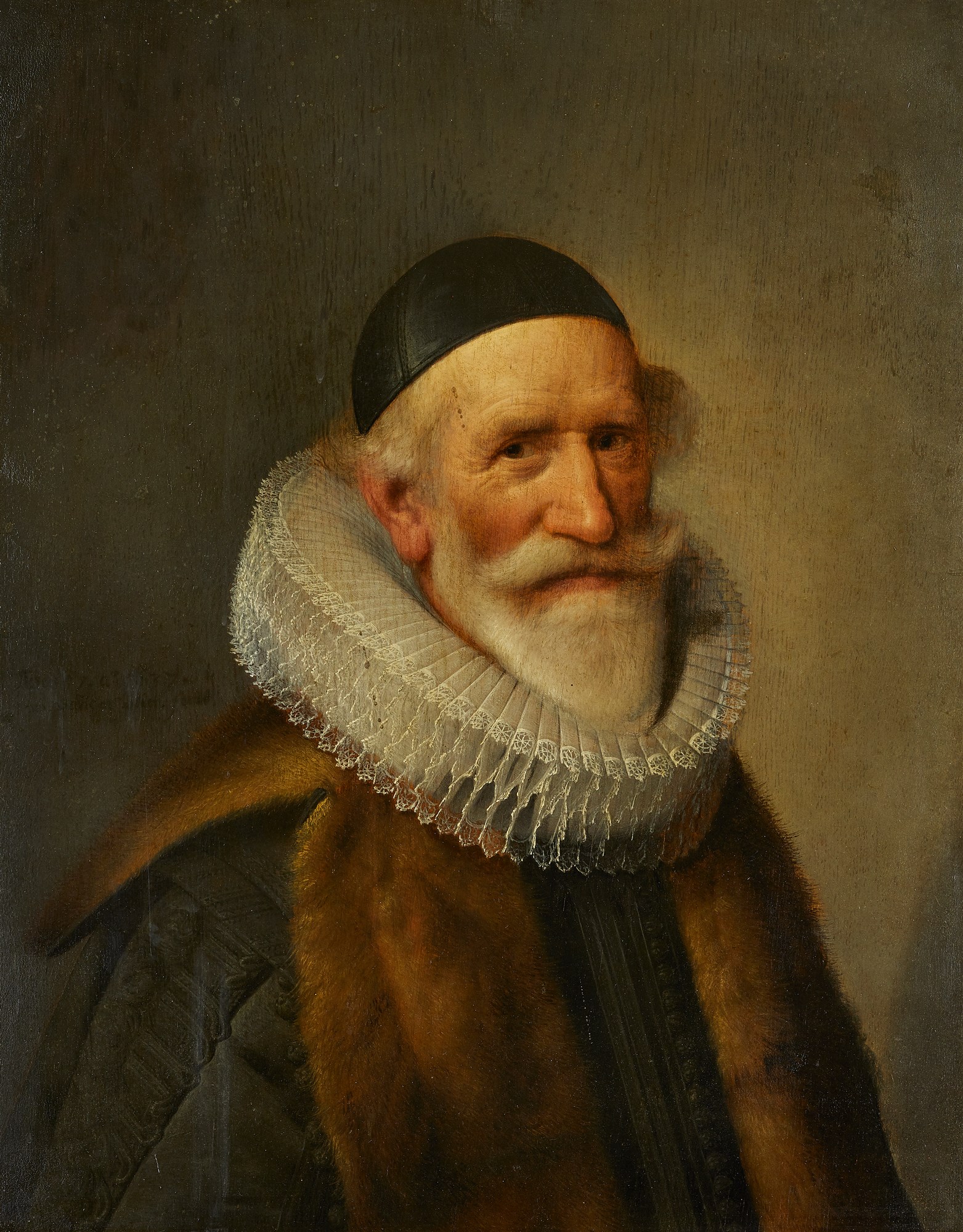 Willem Willemsz. van der Vliet, Dutch c.1584-1642- Portrait of a man 
Which art work that sold at Roseberys would you love to have on your own wall?


I love Willem van der Vliet's portrait in our sale next week. It is a fantastic example of the artist's work and he was a true master of textures. 
Looking forward into the future, what are you most looking forward to about working at Roseberys?


I am much looking forward to my debut Old Master & 19th Century Pictures sale at Roseberys taking place next Tuesday 20th July. Thereafter, I am excited by the prospect of collating our future auctions, working together with our fantastic team to develop and promote this important category of art.
 You can find out more about the Old Master & 19th Century Pictures department here.