In conversation with Justin Roberts
20/08/2021 News Stories & Press Release, Jewellery & Watches
Meet Justin Roberts, FGA, ASFAV, the newly appointed Senior Consultant within the Jewellery & Watches department at Roseberys.
Starting his career at Phillips auctioneers, working in both London and Geneva as a jewellery expert, he was later appointed a deputy director of Sotheby's where, as a senior specialist, he worked on the valuation and sale of a number of notable jewellery collections including those of The Duchess of Windsor, Daisy Fellowes, Lady Hesketh, the Duchess of Roxburghe and Catherine the Great. In addition, he also ran the highly successful Sotheby's annual jewellery sales at Gleneagles. In 2002 he became a Fellow of the Gemmological Association of Great Britain and is also an Associate of the Society of Fine Art Auctioneers and Valuers. In 2011 he was admitted as a Freeman of the Worshipful Company of Goldsmiths and soon after was awarded the Freedom of the City of London. As a jewellery specialist and historian, writing and lecturing on the subject of antique jewellery from the 18th to the early 20th century he has given lectures to several organisations including the Victoria and Albert Museum, NADFAS, Sotheby's Institute, The GIA, The Dulwich Picture Gallery, The Strawberry Hill Trust and Masterpiece. Holding a degree in Modern History and English Literature and a post graduate diploma in Museum Management, he also has a specialist interest in Strawberry Hill, where he is a committee member of the Friends of Strawberry Hill and also works as a researcher and guide.
Here we chat with Justin, ahead of his debut Jewellery & Watches auction at Roseberys on Tuesday 14 September, 2021, to get to know him better.
What inspired you to start working with jewellery?
With a Museum and Art History background, it was the way that jewellery was depicted in painting that first got me interested in jewels, from the depiction of diamonds in Tudor portraits to the meticulous way that Jean Auguste Dominique Ingres would paint jewels in his portraiture.




What era of jewellery are you interested in the most?
Art Deco, holds a particular fascination in the way it draws on past cultures and embraces modern design. Everything from Orientalism, Cubism, Futurism and Industrialism is covered by the movement in and excess of colour and ornament.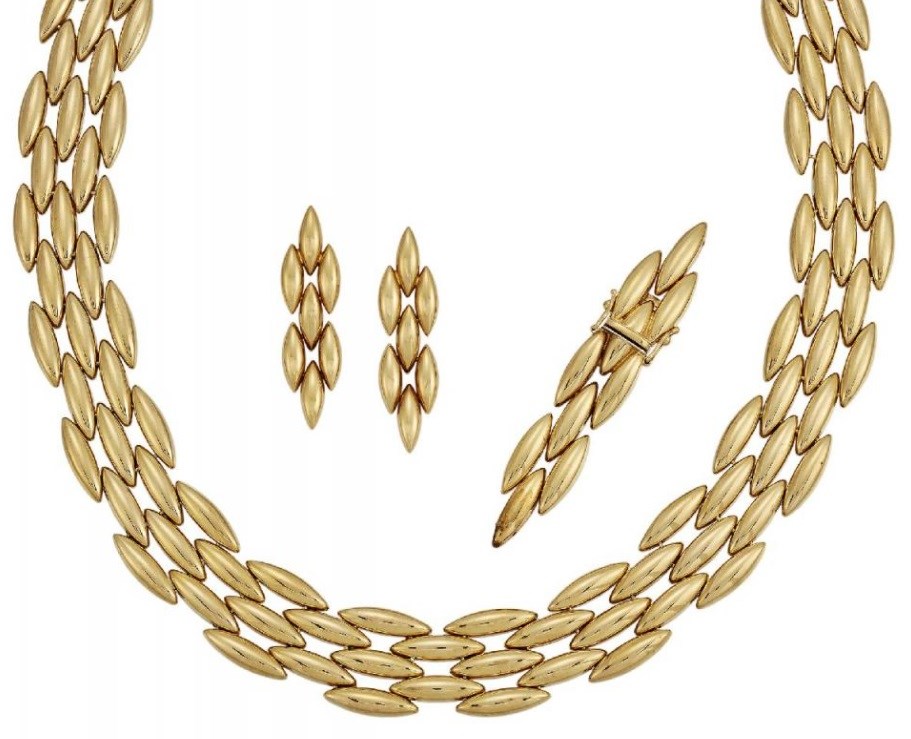 Do you have any favourite gem stones and jewellery designers?
Cartier of the 1920s and 30s and the innovative way that they would embrace other cultures and incorporate other elements into their jewels, from antique Chinese jades and lacquer, carved Indian gems to Egyptian faience antiquities.
 
What is trending at the moment in the jewellery industry?
Art Deco, it is both modern and antique and as such appeals to the modern aesthetic. An antique jewel that can easily be worn. In part I think the movements long term appeal has been helped by the popularity of Downton Abbey and the Great Gatsby.
 
What has been your most exciting auction moment to date?
Going to Hoare's bank to undertake a routine valuation, that turned into the amazing jewellery collection of the late Duchess of Roxburghe, which included four amazing tiaras, the most famous being the Valkyrie tiara, the very last one that Cartier ever produced now on loan to the V&A Dundee.
 
Looking forward into the future, what are you most looking forward to about working at Roseberys?
The next discovery, you never know what you may find on your travels, from a Roman cameo, an Arts and Crafts jewel by Child & Child, a Jazz Age lacquer case by Gerard Sandoz, to a necklace once owned by Lucy Agnes Turner, wife of the dramatist and librettist W.S. Gilbert.
The next Jewellery & Watches auction will take place on Tuesday 14 September, starting at 11am. 
Click here to view the fully illustrated catalogue. 
Contact Justin Roberts : justinroberts@roseberys.co.uk