How can Roseberys help you virtually?
27/03/2020 Modern & Contemporary British Art, Ceramics & Glass, Prints & Multiples , News Stories & Press Release, Antiquities, Chinese, Japanese & South East Asian Art , Decorative Arts & Modern Design , Impressionist, Modern & Post War Art, Jewellery & Watches
Going digital may be hard to imagine possible in the auction world, an industry that dates back further than the 18th Century, however many companies have been adapting the old business model to suit the current climate. Seasoned art and antique collectors of all stripes (and generations) are browsing online catalogues, registering to bid online, and placing bids via apps and websites—and not just on middle-market items. So, catering to a clientele that would rather scroll and tap than pick up a phone or raise a paddle is now a core component of any forward-thinking auction house's business strategy today.
And now more than ever, companies are sharing their services digitally, while people practice social distancing to help flatten the curve during the Covid-19 pandemic.
Here is how Roseberys can help you from a distance.


Offer Valuations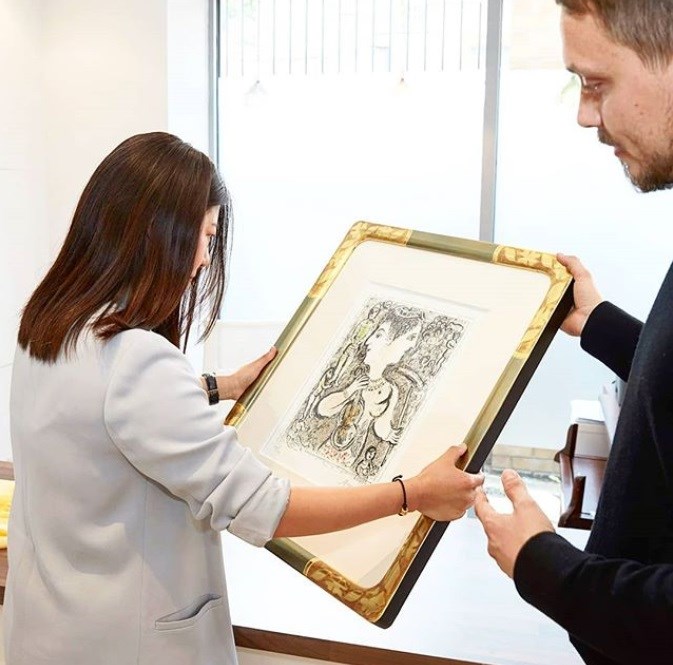 Recently has a Spring clean and come across art and antiques you wish to know the value of? Whether you are simply curious, or you would like to sell the item at auction, Roseberys offers a complimentary valuations service. You don't need to come into our auction house in South London to get your items valued. Simply fill in the form on our website or email your valuation details to our client services department : clientservices@roseberys.co.uk . They will then forward your valuation request to the relevant specialist to look over and research. Then sit back, relax and wait for them to get back to you with their figure and findings. If you would like to discuss your items further with our specialists, they are also happy to have a video chat. There are various options for video calling including Zoom, Google Hangouts, Facetime or the Whatsapp video call function. Just let our specialists know what works best for you and when and they will accommodate your needs and set up the call – all from the comfort of your home – easy!



Keep you informed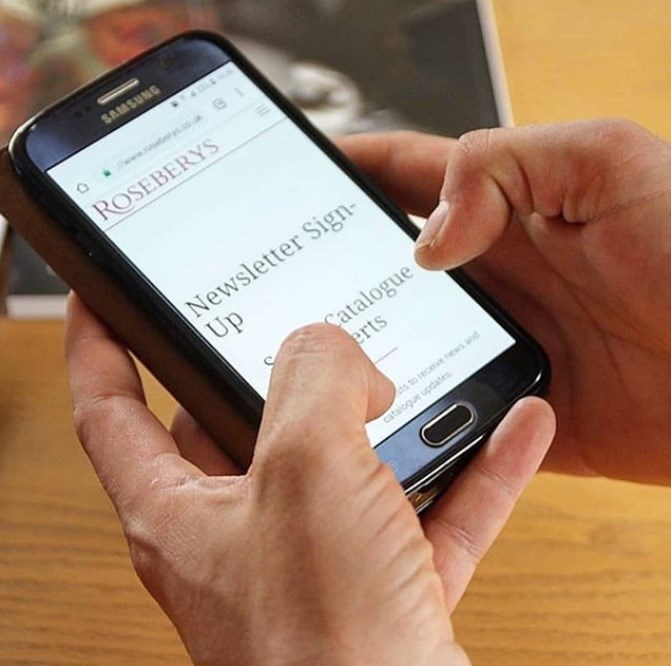 Have you signed up to our newsletters? At Roseberys we send regular emails informing our clients about our upcoming auctions and results and general auction industry news. Sign up today to receive auction house news straight to your inbox.



Teach you new things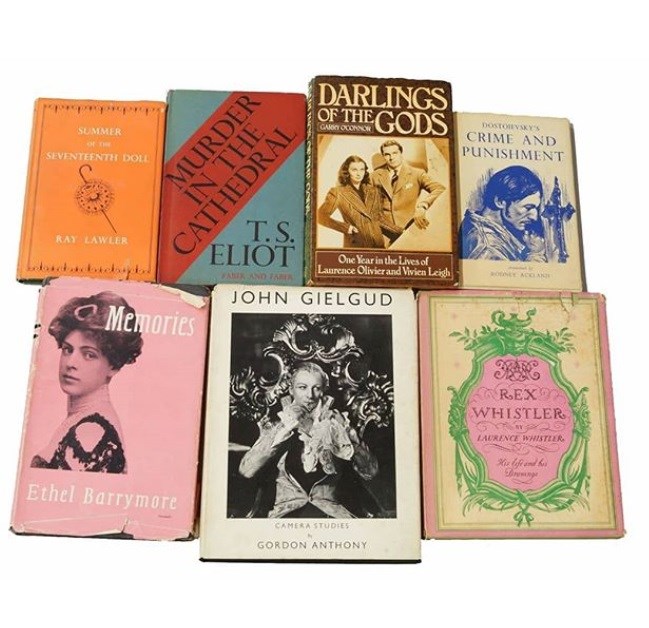 At Roseberys we love to share our breadth of knowledge with you all. We post stories and news updates regularly to the journal on our website. Whether you are curious to know more about a certain artist or want to learn how to keep yourself busy while at home you can find it all here.



Help you sell and buy your art online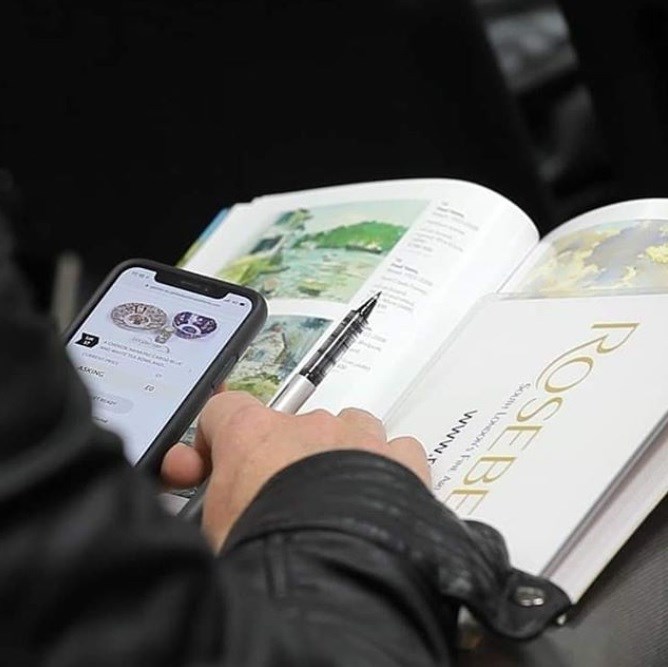 As we all become increasingly inseparable from our screens, it's no surprise that auction houses are devoting more energy and resources than ever to capturing audiences—and bids—online. At Roseberys you don't need to be on the bidding floor to buy art. You can follow all our auctions live online and bid via the internet on your computer, tablet or mobile using RoseberysLive, our secure in-house bidding platform. The first time you use the website you will need to register. Once your account has been created you can login and register to bid in any of our live auctions. There is no surcharge for bidding on RoseberysLive. Read the complete guide on how to bid using RoseberysLive. To find out when those auctions will take place you can either visit our website and view our calendar page or receive the dates into your inbox via our email newsletters.

Inspire you

You don't need to come into the auction house to view the items we have coming up for auction. You can either view our turning page catalogues online or view the items via our interactive catalogues where you can place bids and save items for later. We also show the results of our past auctions on our website, so you can an idea of prices. Looking for even more inspiration then follow our social media accounts which we update daily.