How To Get Your Foot Into The Auction World : Part 2
15/05/2020 News Stories & Press Release

Marcus Grey
Director & Head of Pictures
I started collecting avidly when I was a child, mostly natural history items, rocks, fossils, sea shells, later postage stamps, books, artifacts and any old things I could find! My father had various collecting passions, especially 19th century photography and prints. My mother has a very good eye for painting and we had a number of pictures in the family home. My first experience of the auction world was a short summer job at a warehouse of flat-packed Scandinavian furniture. An auction was held on a purpose-made stage each evening. There were some large wall units and lots of teak. I then went on to go to art college and did not have any further thoughts about auctions.  When I moved to London on finding the street markets, I became a real addict, rarely missing a Saturday or Sunday. Although I had no real knowledge, I bought items if they were affordable and I found them interesting building up a small collection of oddments. Some of the objects I used to use as subjects in artworks i was doing at the time. After finishing at college, I worked at a number of jobs including picture framing, at a whole food shop and as a photographer's assistant. I still considered myself an artist but was not producing much work at the time. Around this time, I came across an advertisement for a three-month course on European Decorative Arts at the Sotheby's Institute. These studies were a revelation for me and changed my outlook completely.  Soon afterwards, I started sharing a stall at Camden Lock market, which I did through rain or shine for five years. From there I moved to a unit in the Kensington Church Street Antiques Centre to specialize in mid-century glass and ceramics. The course had introduced me to another world which I then wholehearted entered. When Rosebery's moved to the current premises in 1998, they needed a someone to help in the picture department, and I started working from then, first part-time but then into a busy full-time position to this day. 

Shane Xu
Head of the Prints & Multiples department
After graduating International Accounting in Shanghai, I then went on to work as a financial analyst for a few years. During this time, I began to realise that I was not cut out for this industry and the lifestyle that came with it. I have always been a cultural person, very into literature, movies, music, and art. Traditionally, Chinese parents save up for their kids to get married one day, so did mine. But instead of forcing the traditional value onto me, they supported my choice of changing my career path by studying abroad with the savings. While researching master courses, I quickly became aware that my background in finance would not get me a job in the art world or offer me the ability to study anything directly fine art related. I then was advised to study Events and Conference Management, which would offer me a pathway into the art world, which I did in London. After completing my master's, I got an opportunity to take an unpaid internship at the Prints Department at Bloomsbury Auctions. At that time, I did not have high hopes to secure a full-time position after the internship. But I decided to challenge myself, to see how far my knowledge in art built on personal interests and my passion could get me in a professional environment. Due to my hard work I was then offered a full time position! That's not the happy ending, but a new beginning. The game I enjoyed very much called 'challenge myself' continued. The following years, if you are also a British Library fan, you probably saw me at some point, every Saturday, in the Humanities II reading room; or in the Prints & Drawing Department at the British Museum. This is where I continued my own version of History of Art studies. Securing the first art job in a foreign land without a traditionally required art background gave me the confidence to carry on throughout my career up to my position today as Head of the Prints & Multiples department at Roseberys. I enjoy being the non-professional professional, a Prints & Contemporary Art specialist with the best finance knowledge.
Ana Ortega Prieto
Client Services
Against my father's wish to be an Architect, I inherited my love for Arts from my mother. I was always top of the class in my art lessons; and I must admit on a few occasions I traded math homework with my classmate's art homework … After high school I decided to study Interior Design where I discovered my love for furniture and the arts, which is why I decided to study Art History in Seville University, Spain afterward. I moved to London in my last year where I wrote my thesis on William Morris furniture. Later I then went on to study an Art Market masters. To support my studies, I worked in Client Services for a fashion brand and volunteered at the Garden Museum. During this time, I discovered the Auction World which fascinated me. Since this discovery I instantly knew that this was the career path I wanted to take in the art world. However, the fear of being a woman from Spain, with English as a second language and no solid experience working in the art world, knocked my confidence and held me back when looking for a job. This was until I came across the role in Client Services at Roseberys which looked perfect, as the requirements for the role combined the knowledge of the arts I had learnt during my studies and my clients services work experience. It was the first auction house I interviewed for and I got the job making my dream come true!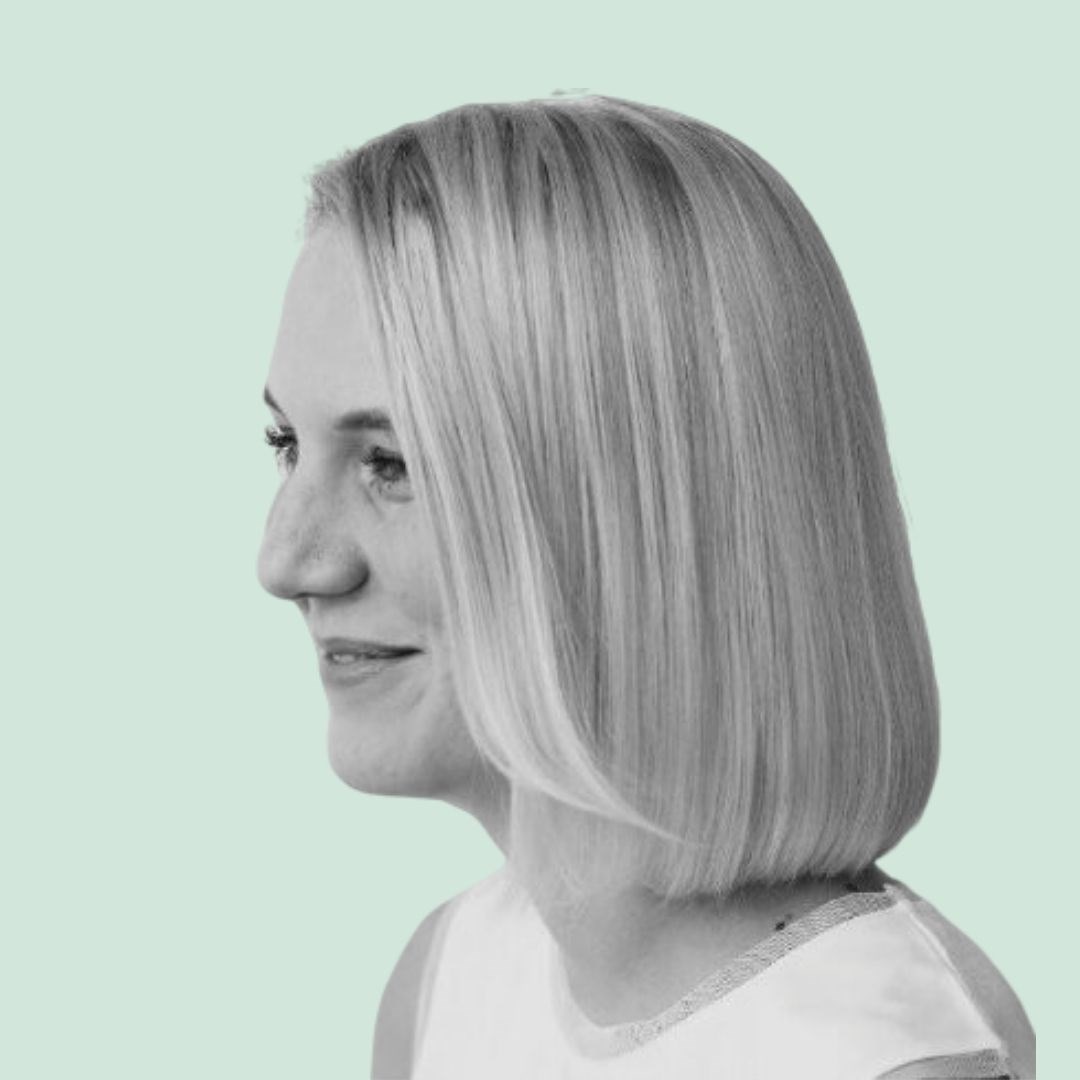 Peigi Mackillop
Marketing & PR Project Manager
Growing up my childhood home was often described as an Aladdin's cave or more aptly compared to the Weasleys house in Harry Potter. My mum was very creative and was an avid collector of weird and wonderful objects, so the subconscious passion for arts started at an early age. As a teen, pocket money was spent on art and antiques that I found in charity shops, unlike clothes and makeup like my friends. I also loved finding bargain design books and magazines that I would obsess over – book marking pages and creating collages in scrap books. After studying Art & Design at college I moved to Hong Kong. My first job was at Christies Real Estate in the marketing department, which is where I had my first taste of the auction world when we would collaborate on events. I then started writing for art publications including The Art Gorgeous, while working for a fashion brand, Kitri. Towards my last years in Hong Kong I started to co-organise the Rug Lane vintage pop-up market. It was during this time that I had the experience of managing and marketing multiple vendors at a time, selling one off second-hand items with a quick turnaround. Unbeknown to me at the time this would be something I would be doing later in my career too… At the end of 2018 I decided to move to London. Being in a new city made it daunting to look for a job, I was worried about my varied experience until I came across the Marketing vacancy at Roseberys which was perfect! I need not have worried as the auction world was ideal as it enabled me to spread my varied knowledge and skillset I had gained throughout my career across the various departments. Working alongside people who share my passion for art and with beautiful objects is wonderful.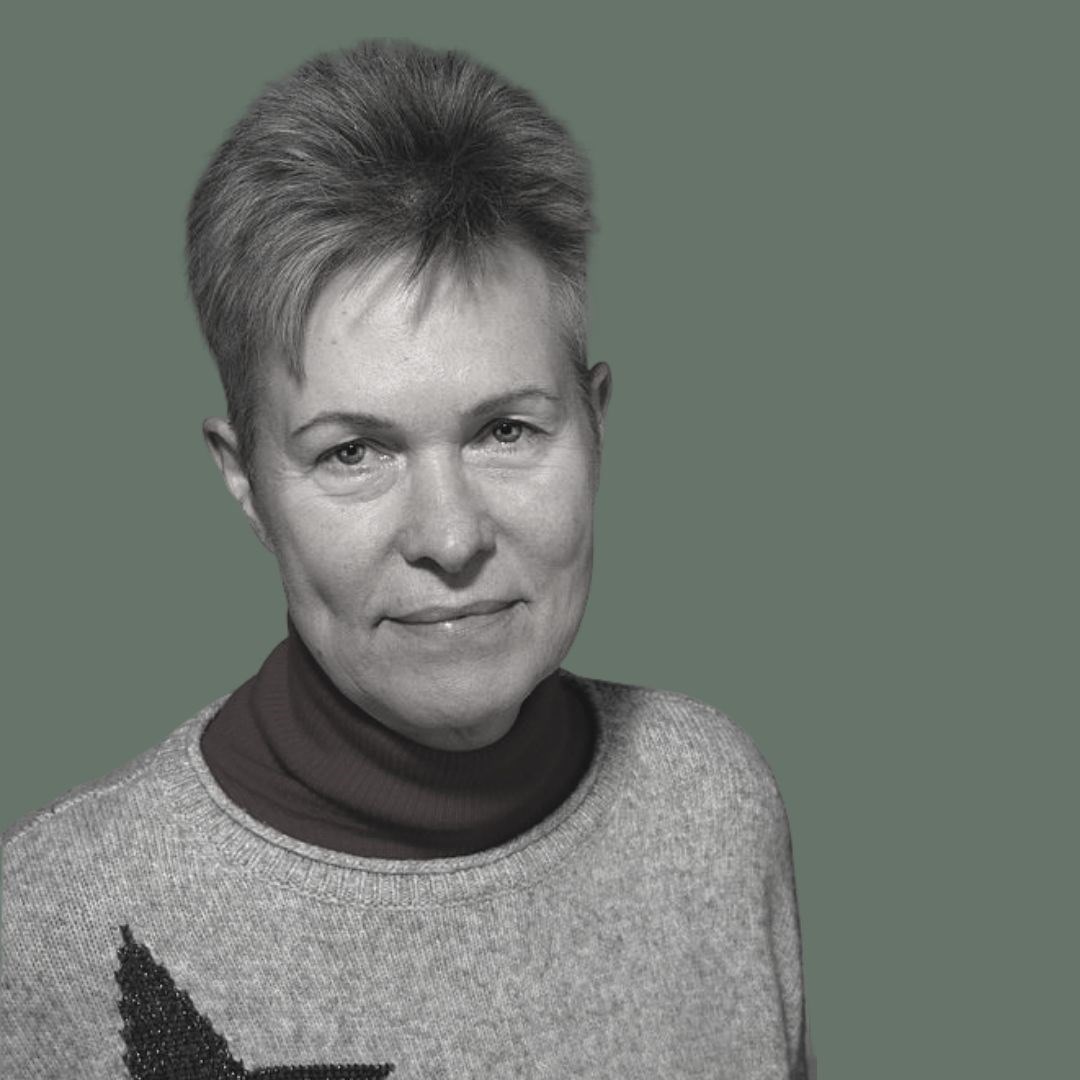 Fiona Baker
Head of the Design Department
My start in the auction world was down to good timing. My letter arrived on the right desk at the right time; a week later and I would not have got the job. I started as the department junior in the Art Nouveau and Art Deco Department at Phillips in New Bond Street on September 3rd 1979. At that point there were several specialist departments at Phillips that were expanding, and I was very lucky to be offered a job, a few weeks later and the opportunity would have already gone to someone else. I must thank Donald Baker and Roger Hollest for inviting me for an interview, especially as I met my husband, Keith Baker, at Phillips too! I don't think it's too late to change career if you have a mind to, no education is wasted. Most people would be surprised to know that I actually trained to be a teacher, but not an Art or History of Art teacher, I went to Bedford College of Physical Education and was going to be a PE teacher!  At school I had been good at Art and Sport and had thought at one point about training to be a Set Designer and asked my school if I could do Technical Drawing for one of my GCSE's.  They said 'no', girls didn't do Technical Drawing! They did not let boys do Domestic Science either, which was equally unfair. The TD teacher, a Mr Hughes would have been very happy to teach me but the school would not permit it, he did however let me sit in the class for a year and he encouraged me with more artistic visions of shape, space and form. Mr Hughes had won The Daily Telegraph Award for Sculpture, so I felt privileged to have the opportunity. I only mention this as one of the things I have always enjoyed about putting a sale together is the room display and have always tried to present everything as invitingly as possible. I think this and my sporting background has added to my sense of spatial awareness.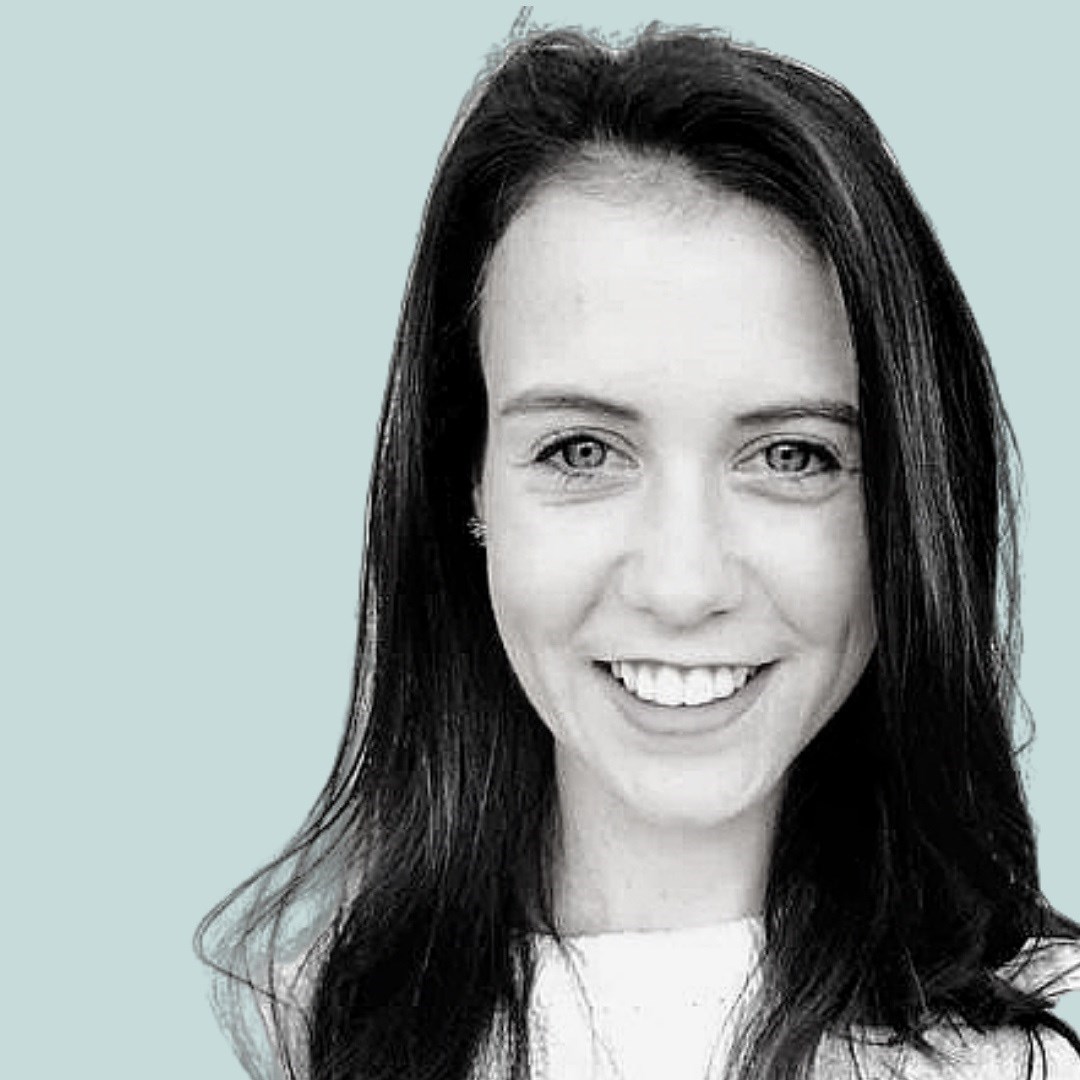 Georgina Agnew
Junior Cataloguer and Administrator: Silver & Jewellery
My path into the auction world has been fairly convoluted, as it has taken me a while to work out exactly how to combine and find useful outlets for my (quite varied!) interests! I left Edinburgh with a degree in Russian and French and the conviction that I wanted to be a foreign correspondent. Having managed to persuade the BBC Moscow Bureau to take me on as an intern, I hopped on a plane to Moscow and began a three-year adventure that ultimately led me away from journalism and into literary translation for a human rights foundation operating in Russia and Eastern Europe. While there, I also did an internship at Sotheby's (Moscow), and the excitement of handling the treasures that came through their doors planted the first seeds of my fascination with antiques…! I subsequently spent hours in Kremlin Armoury Museum, gazing at the dazzling jewels in the Diamond Fund (probably arousing quite a bit of suspicion!) as well as the collection of exquisite Faberge eggs, and the impressive stash of imperial silver. From there, it was only a short leap into gemmology! I returned to London to study on the GIA's Diamond Diploma program, before heading back to Russia once again to enrol in a course at Moscow State University, qualifying with a Certificate of Expertise in Coloured Stones (and managing to fit in some Football World Cup fun while I was at it!). Fully qualified, I returned to London and began emailing people who I hoped might be able to offer me some advice on how to start this next chapter of my career. One of those I emailed was Mark Bowis! He very kindly agreed to have coffee with me and impart some of his many words of wisdom in return for a cup of (unbelievably milky!) tea! By a stroke of good fortune, Rosebery's was due to have an auction that month, and he invited me to help out on the jewellery view – I was in seventh heaven! I stayed to watch the auction, and, by a stroke of sheer serendipity, that morning a Russian gentleman bidding on the phone asked whether Rosebery's had a Russian speaker available to take his call…! Fairly flustered, but up for the challenge, I picked up the phone and, despite accidentally calling out to the slightly surprised auctioneer (Peter Greenway) in Russian a few times, I just about managed to negotiate the bidding process! I was over the moon when, later that week, Vicki and Ian mentioned that they were looking for an administrator and junior cataloguer for the jewellery and silver departments, and thought my Russian skills might prove handy. I jumped at the chance and have been going to work at Rosebery's with a spring in my step ever since!

Mark Bowis
Head of the Jewellery & Watches Department
I started collecting when I was five. I found a 1961 South African penny in my School playground. When I left school, I embarked on a Graphic Design degree at Canterbury College of Art. I was buying bits then from local antique shops. After graduating I moved to London and while I was doing some window display and sign writing for Foyles bookshop I was lucky enough to get contract work at the V&A working in the Exhibitions department. In those days they gave you a huge old key that accessed anywhere in the building from the inside of Trajan's Column to the roof! It was a fun time. During this time, I became interested in the history of jewellery and particularly mourning jewellery. I had a chance meeting with a jewellery dealer who worked in Antiquarius and I suggested I work with him on Saturdays. I learnt a lot and enjoyed the atmosphere of the market also. After three years at the Museum work ran out and so I then began on a huge Archaelogical project which involved excavating recording and writing reports on the removal of over 1000 18th century coffins from the cript at Christchurch Spitalfields. We worked through two winters and there is a corner of Spitalfields that Pepys describes as the coldest corner of London! When this work was completed, I found myself without a job and I remembered that while at Foyles I had met a lady from Christie's who ran the textile department. So, I wrote to them with my CV and explained that I had a knowledge of antique jewellery. About two weeks later I was called for an interview. After three days Jim Collingridge who was head of jewellery and Silver asked if I could start on Monday as a sale room assistant. So, I began at a time when at South Kensington we had a sale of around 300 lots a week! We were often working until 10 at night! When I was at the V&A I often used to pop down to Christie's and view sales and wondered what it would be like to work there. So, I became a lifer at Christie's until freed on parole to join Roseberys!
You can read the Roseberys Recommends: How to get your foot into the auction world part 1 here.