Historically important Indian jewellery
18/03/2022 News Stories & Press Release, Islamic & Indian Art , Jewellery & Watches

A sapphire-, emerald- and spinel-set gold sarpech, Murshidabad, India, mid-18th century
Jewellery and jewelled items from India have enchanted jewellery aficionados around the world for centuries. Celebrating the rich history and diversity of the country, the jewellery of India has a legacy that spans over 5,000 years, creating a striking expression of the country's aesthetic and cultural history.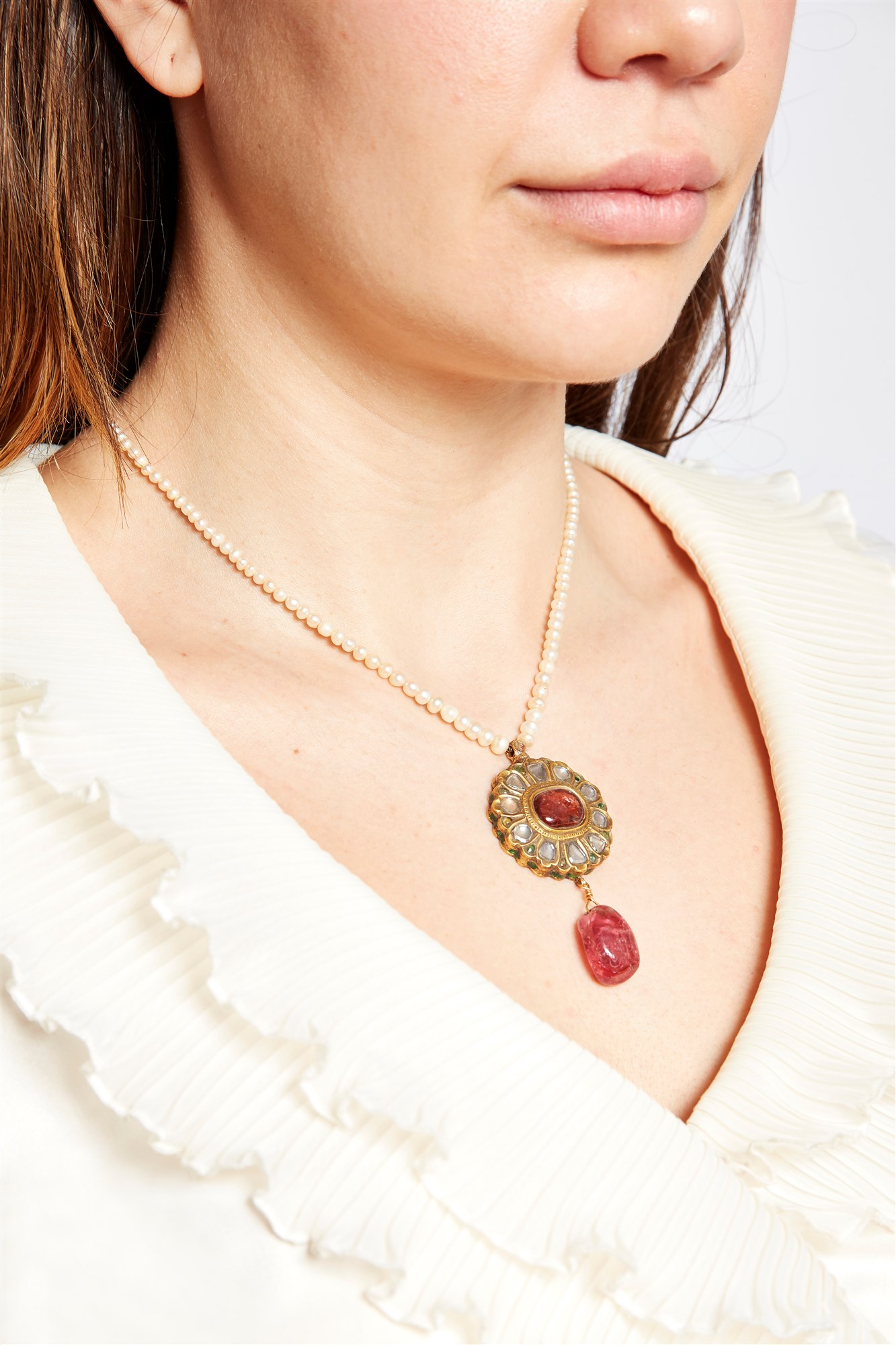 An important imperial Mughal spinel, inscribed with the title of Shah Jahan and dated 1[0]39AH (1629-30AD)
Roseberys Fine Art Auctioneers sale of Islamic and Indian art on Friday 1 April features a wonderful group of Indian jewellery and jewelled items, some with royal provenance (lots 122-142). A Mughal imperial inscribed spinel from the treasury of Shah Jahan dated 1039/1629-30AD leads the group (lot 126). Suspended from a 17th century diamond-set enamelled gold pendant the necklace is strung with natural pearls. Noted Mughal jewellery scholar Michael Spink has examined the piece and identified the inscription as the cipher for Shah Jahan and the weight as 23 carats. The pendant was in the collection of devout Sikh Raza Wazir Singh of Faridkot, Punjab, who succeeded his father Raja Pahar Singh in 1849.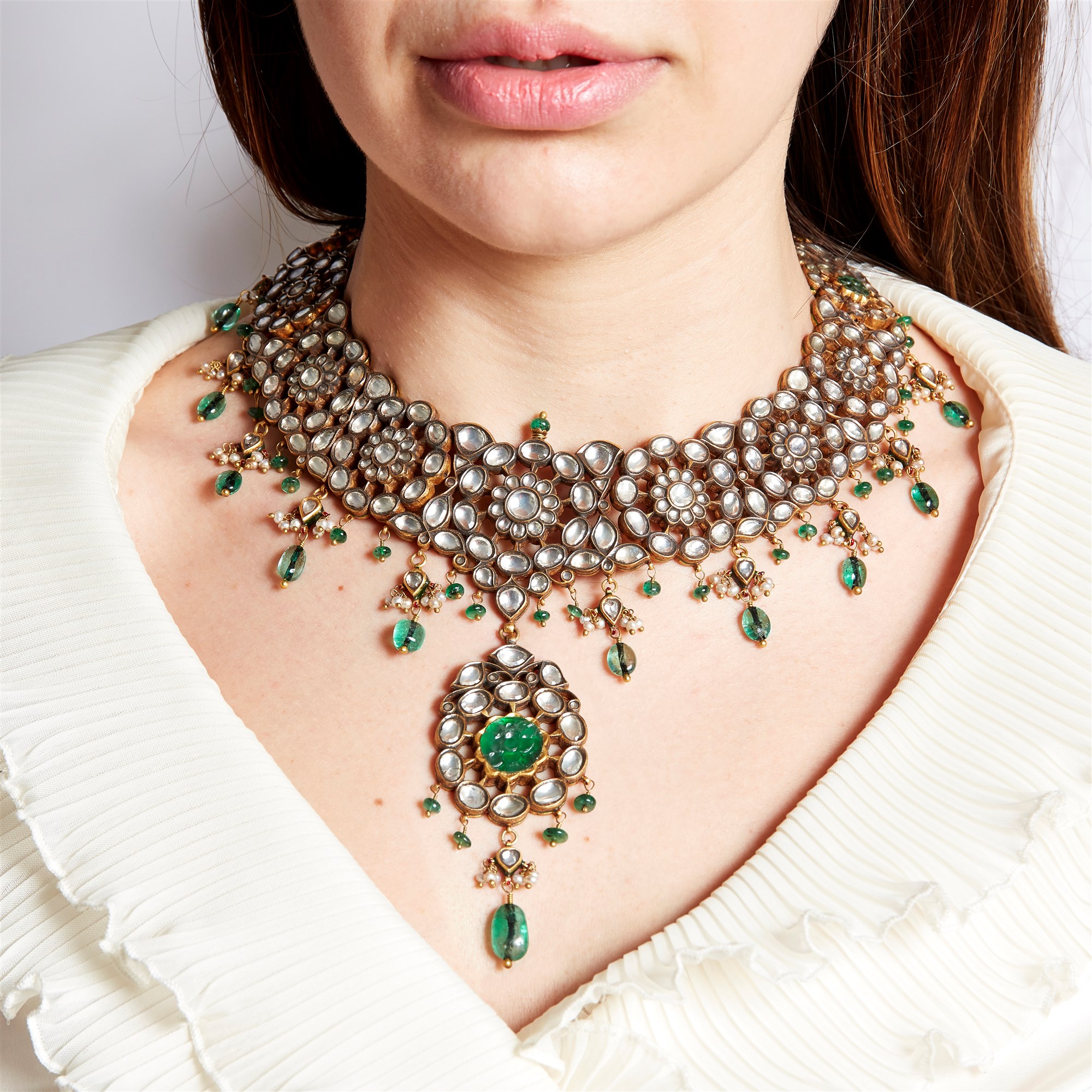 A sapphire-set enamelled gold necklace, North India, 19th century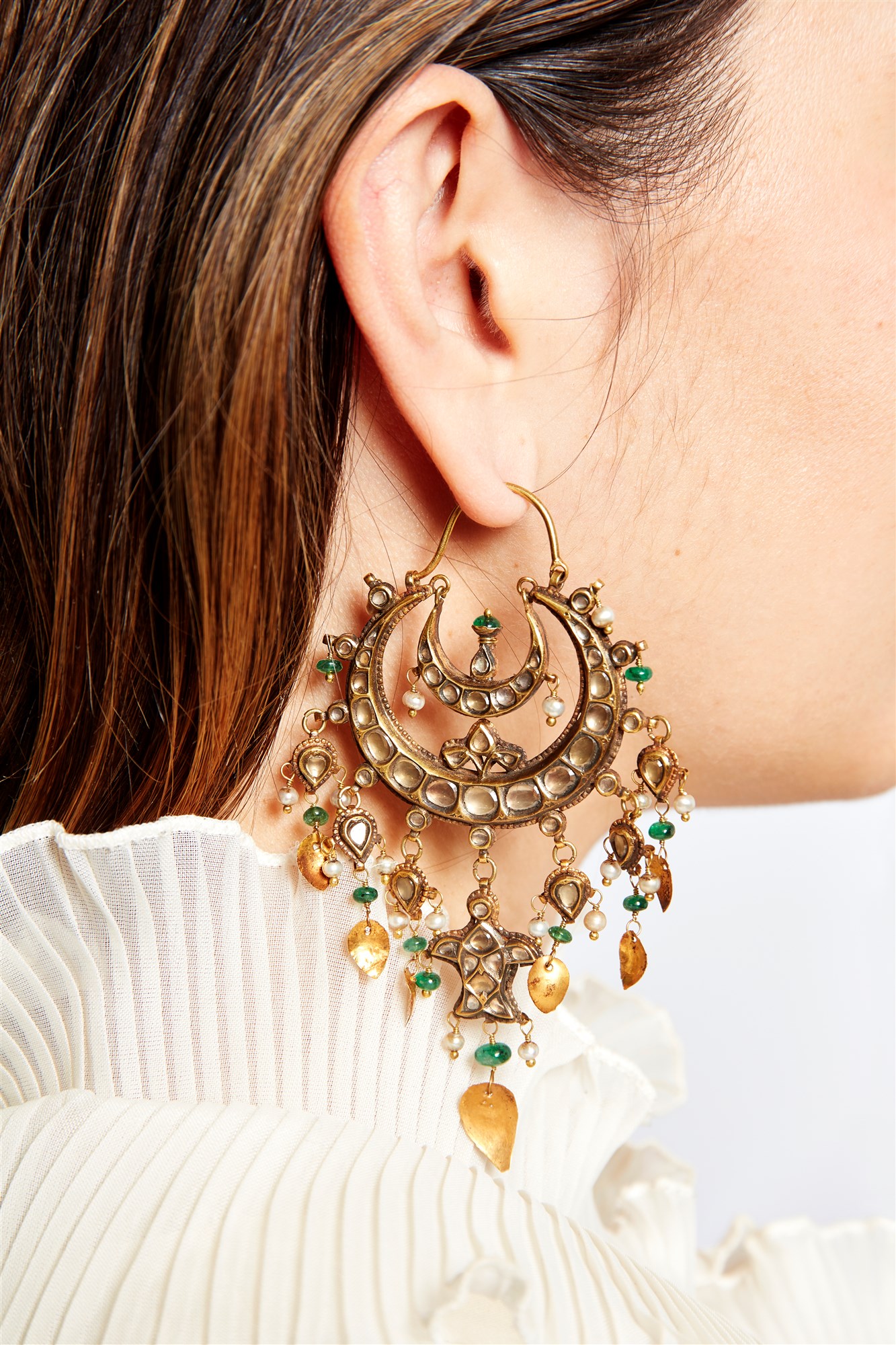 A pair of gold sapphire-set pendant earrings, Punjab, North India, first half 19th century
Other items from this same collection are a mid-18th century emerald and diamond-set gold turban ornament (lot 125), an incredible white sapphire and emerald necklace (lot 127), a pair of gold and white sapphire earrings (lot 128).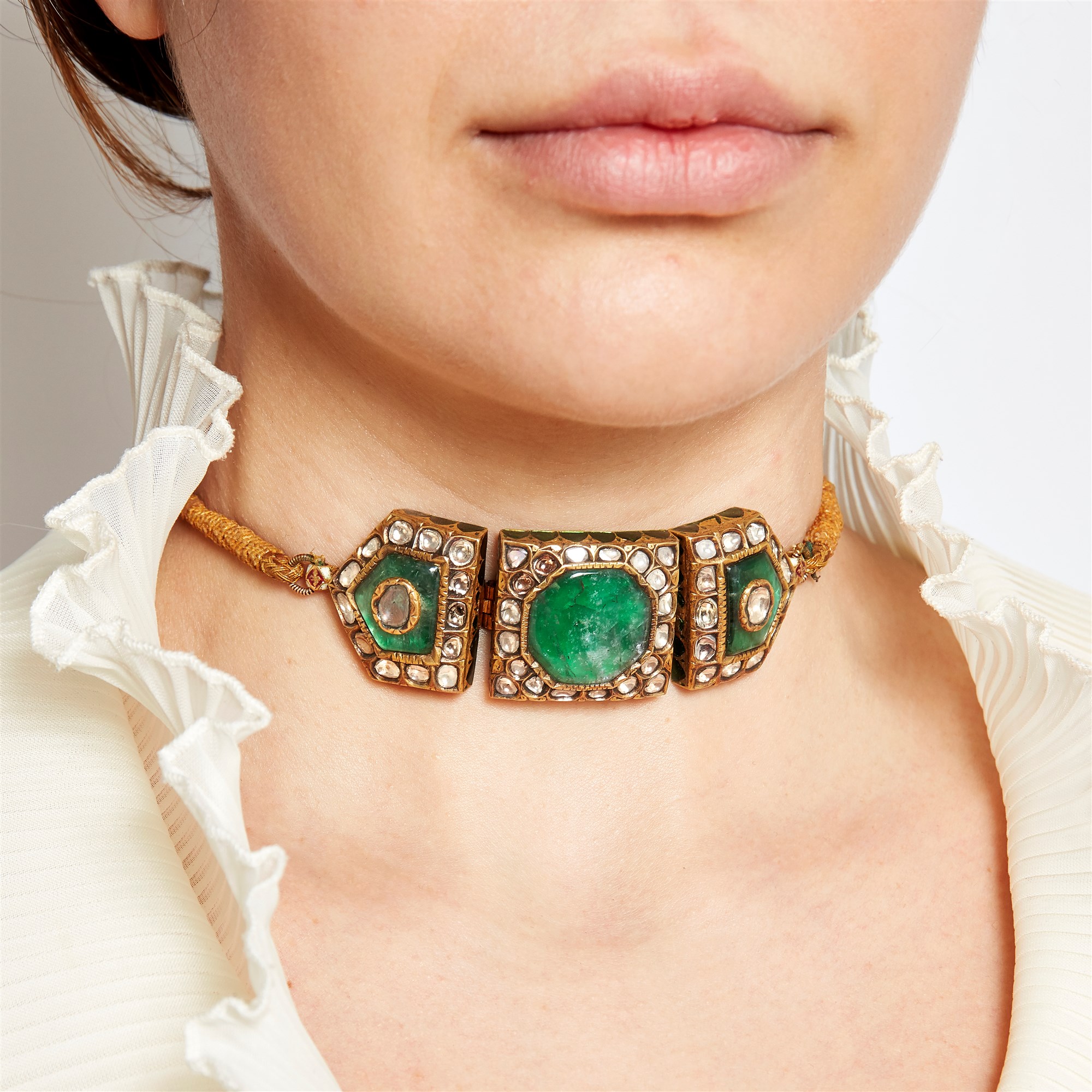 A diamond- and emerald- set gold bazuband, Jaipur, India, mid-19th century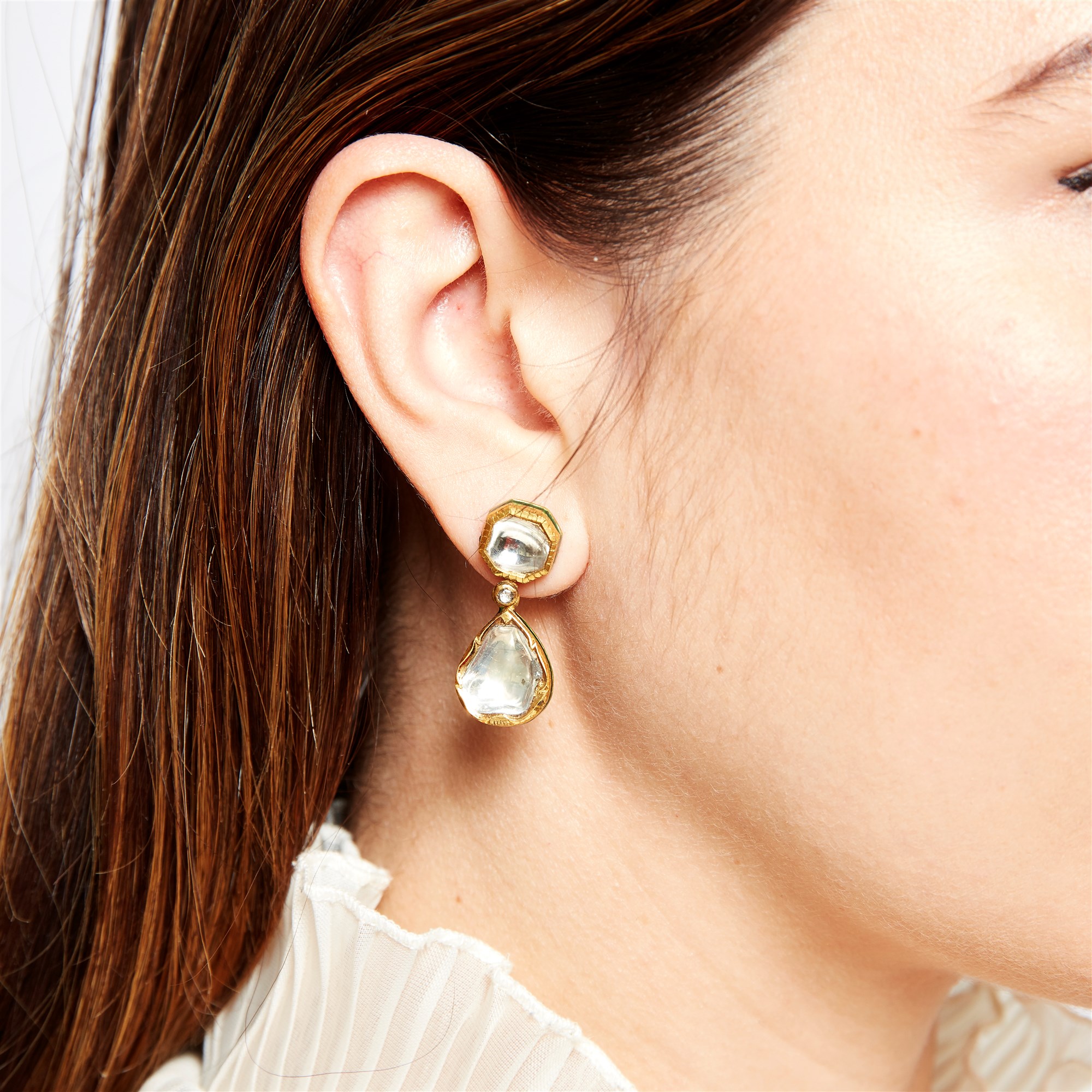 A pair of diamond-set drop gold earrings, India, 20th century


Roseberys are also thrilled to present an emerald and diamond-set gold bazuband acquired from the family of Princess Bamba Sophia Jindan (1869-1957), daughter of Lady Duleep Singh (lot 129). Worn by her mother on her wedding day, the stunning piece can be seen in photographs of her union with Sir Duleep Singh. A white sapphire-set gold bangle with makara heads and ruby tongues is also from this collection (lot 130).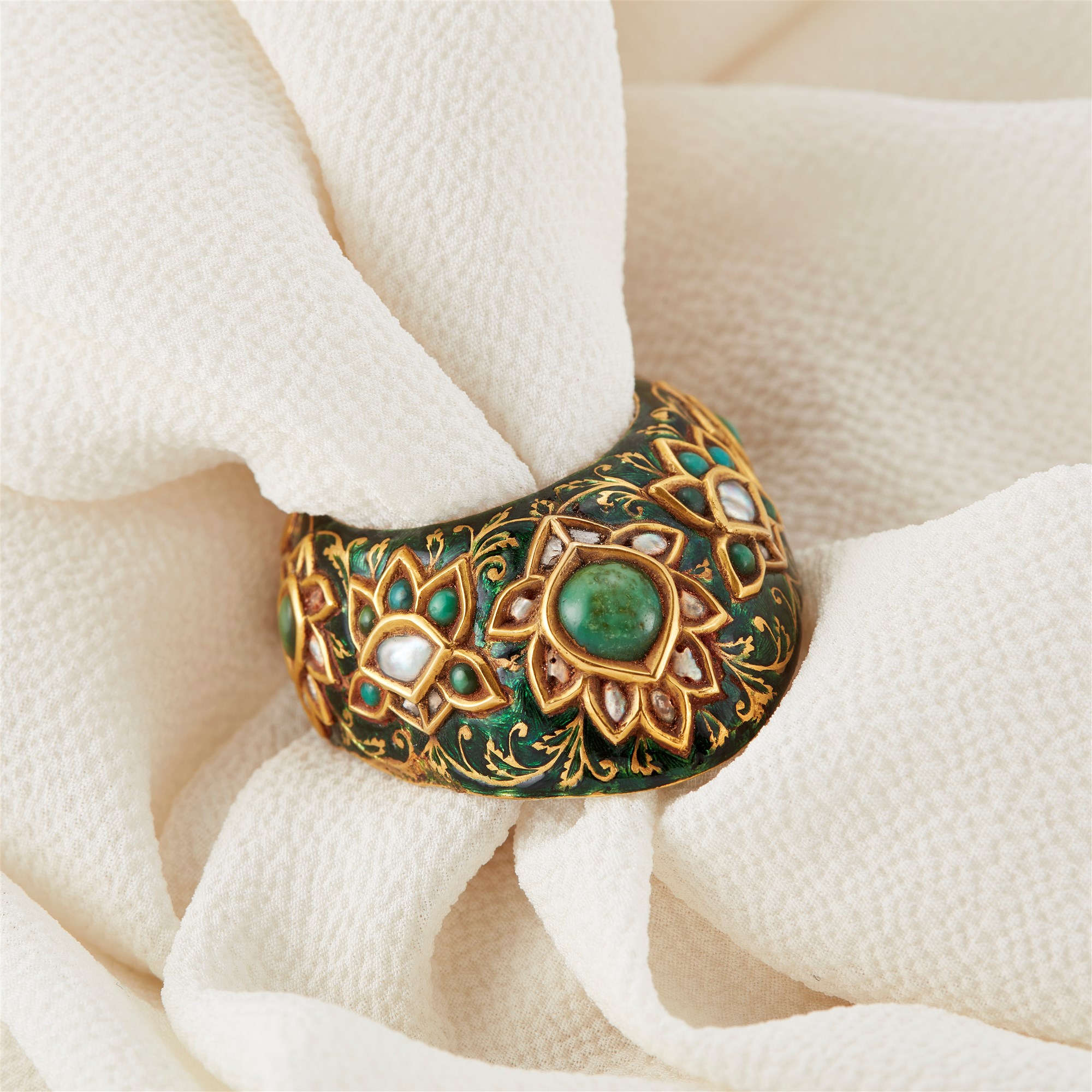 A Mughal gem-set and enamelled gold archer's ring set with turquoise, North India, 19th century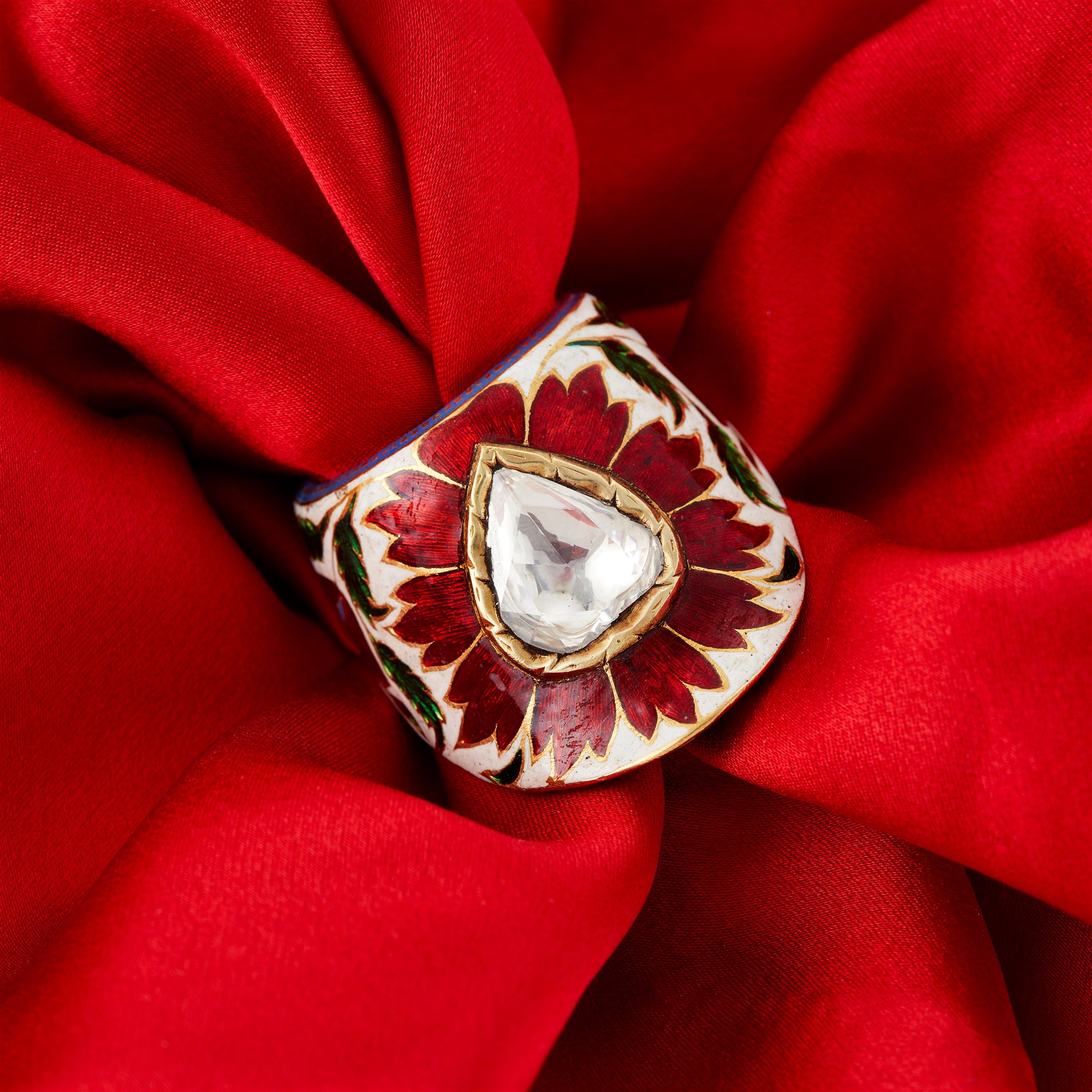 An impressive diamond-set enamelled gold archer's ring, Jaipur, India, late 19th century
Three gem-set gold Mughal archers rings, including one with an impressive diamond, are typical of the lavish lifestyle of the Mughal era  (lots 122, 132, 135). Two diamond-set gold vessels round out the spectacular jewellery section. A fantastic enamelled lidded inkwell produced in Jaipur from an important private collection (lot 131), and a hexagonal domed gold box (lot 124).
Other than jewellery, the spring sale has an impressive 456 lots of metalwork, pottery, manuscripts and miniatures, glass, decorative arts, stonework, paintings and contemporary works of art.
You can view the fully illustrated catalogue here
Please contact islamic@roseberys.co.uk  for further information