Highlights from the Property of a Gentleman's Covent Garden collection
12/11/2021 Modern & Contemporary British Art, Ceramics & Glass, News Stories & Press Release, Decorative Arts & Modern Design , Works of Art, Sculpture & Clocks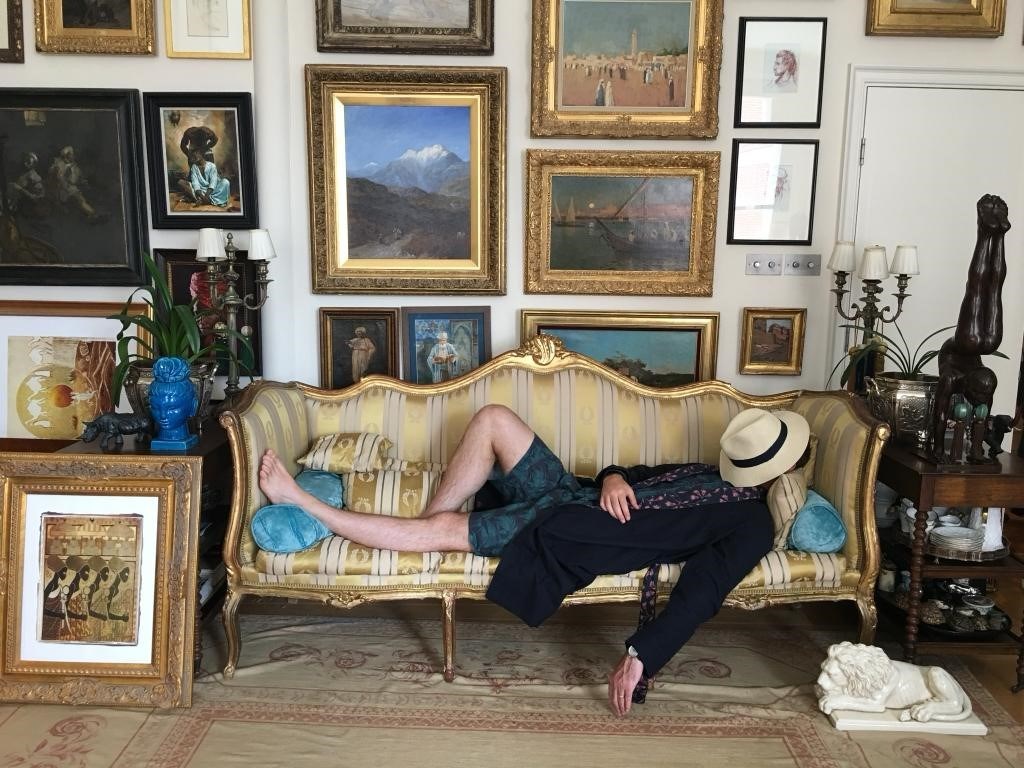 Image of the Gentleman's Convent Garden apartment
On Thursday 18th November, Roseberys are thrilled to present the Fine & Decorative auction, which includes three private collections. Lots 53- 398 within the sale are from "The Property of a Gentleman from a Covent Garden apartment". An iconic shopping, cultural and entertainment hub in London's West End, Covent Garden is known for its prestige and elegance, which can be mirrored within this collection on offer. An eclectic and inspiring group of pictures, sculpture, Asian and interior pieces are being offered to the market, that have been meticulously curated by the Gentleman consigner over years.
Quote from the Gentleman: 'For me curating my collection was a passion and a love for beautiful things. I am not an educated art buyer, so I am a dealer's dream. I buy with love instead of knowledge!  I bought my first Victorian lamp when I was 16 and have been having fun since then. I was fortunate to have lived and worked in Cape Town, Amsterdam, Brussels, Paris, New York and London.  I had my favourite walks in each city - seeing all the beautiful collections through the windows. If a painting made me stop for 3 times during my walks, I would go into the shop and then have to carry it home! I made many good friends with dealers their families. Later years, they knew my taste and would call to say they had put something in the window of the shop with my name on it, it worked all the time! Collecting should be fun and a great opportunity to learn and discover more with research.'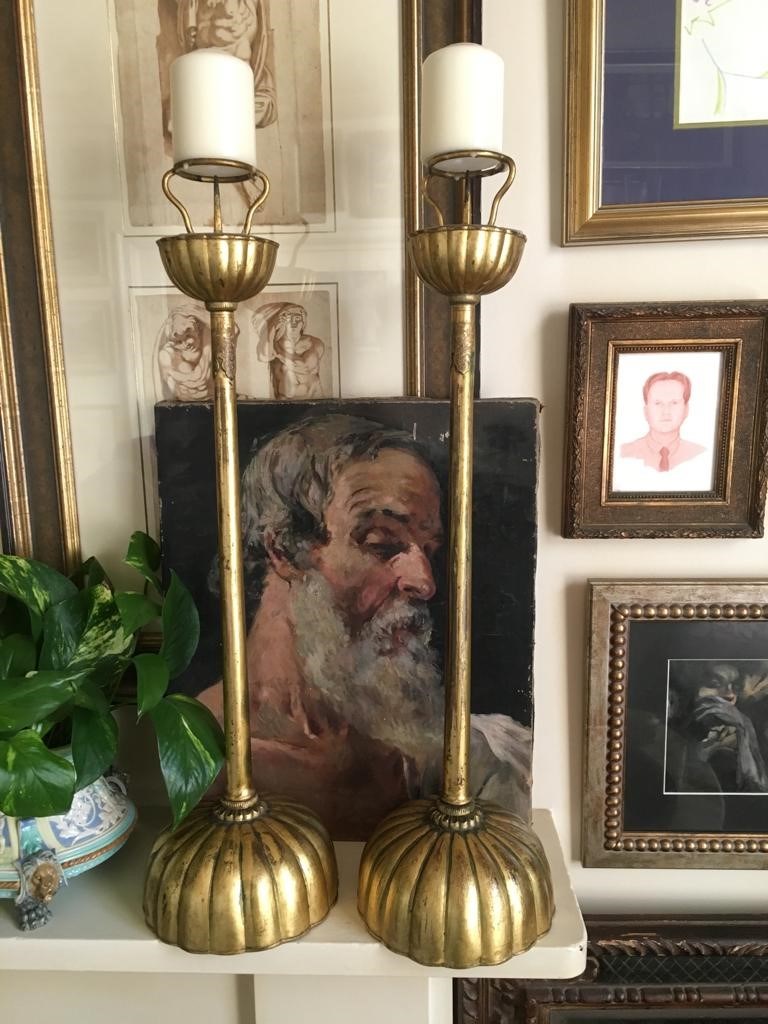 Image of the Gentleman's Convent Garden apartment
Here we highlight some star lots within the collection.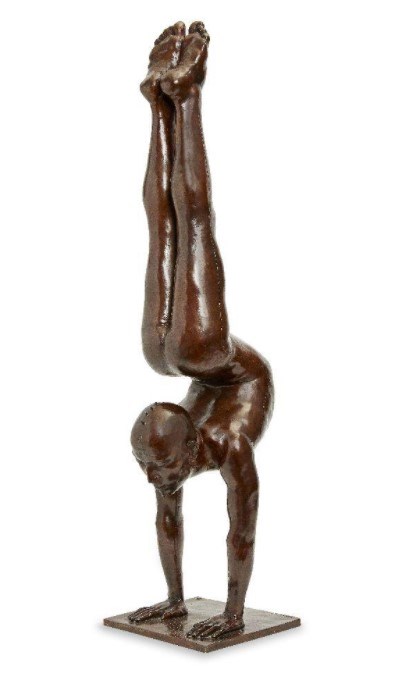 Estimated to make £6,000- £10,000 is lot 204, a bronze model of an acrobat by French Sculptor Mauro Corda. The bronze which measures 84cm high comes with a cast signature CORDA, 1/8and with foundry stamp. Corda is a French sculptor of Italian origin, who principally explores the human form in his works revealing the intensity and force of the physical while also acknowledging its flaws and vulnerabilities. In his series of contortionists, he pushes bodies into extreme positions and executes the sculptures with anatomical precision and fascinating movement.


Lot 135 on offer is a large bronze Japanese jardiniere. Hailing from the Meiji Period (late 19th-early 20th century), there is a seal to underside for Genryusai Seiya, the body cast with continuous geese, measuring 41cm high. This jardiniere comes with a price guide of £2,500- £4,000.



Image of the Gentleman's Convent Garden apartment

Lot 82, is a Royal Crown Derby 'Red Aves' pattern part dinner service, 20th century, with printed red birds and floral and gilt borders, comprising: twenty dinner plates, fourteen luncheon plates, twenty one side plates, eight crescent-shaped salad plates, nine two-handled soup bowls and twelve saucers, five shallow bowls, fourteen small shallow bowls, four vegetable tureens and covers, a small tureen and cover, a soup tureen and cover, four oval serving platters of various size, a large circular serving plate, a small circular serving plate, an octagonal plate, three octagonal bowls, two sauce boats on stands, a circular salad bowl, an oval serving dish, two lobbed serving dishes on stands, a three-tier cake-stand, a square dish on stand, sixteen coffee cups and saucers, twelve tea cups and ten saucers, a teapot, a coffee pot, a hot water jug, five graduated milk/cream jugs, a twin-handled sugar bowl and cover, a sugar bowl, five small dishes of various sizes, a thimble, a ginger jar and cover, a spill vase and a vase. This set comes with an estimate of£1,200- £1,800.
Lot 159 highlights a piece of furniture on offer within the collection, a French giltwood and gesso edged three-seater sofa, 19th century. The carved frame with gesso edges, gold striped upholstery, raised on cabriole legs, complete with various scatter cushions, 107cm high, 213cm wide, 67cm deep. This sofa comes with an estimate of £1,000- £2,000.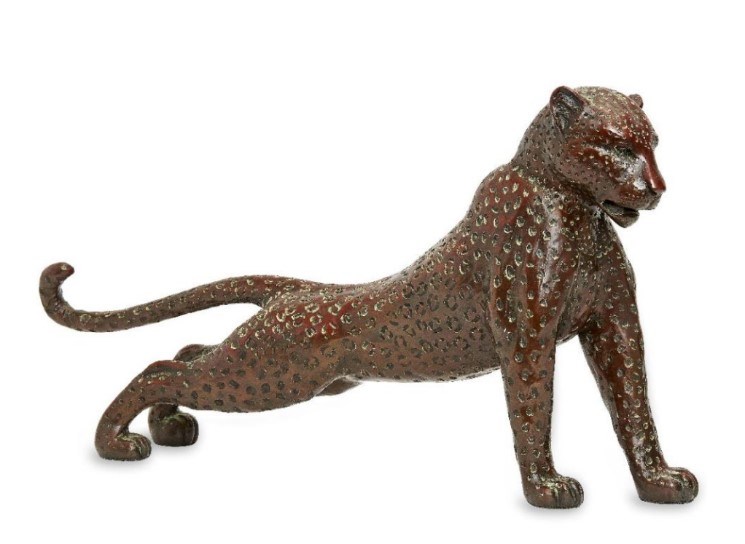 A bronze model, lot 200, of a stretching leopard by Donald Greig comes with an estimate of £800- £1,200. The South African artist has sculpted an extraordinary variety of Africa's animals and birds, all of which are imbued with his thorough research and attention to detail.



Image of the Gentleman's Convent Garden apartment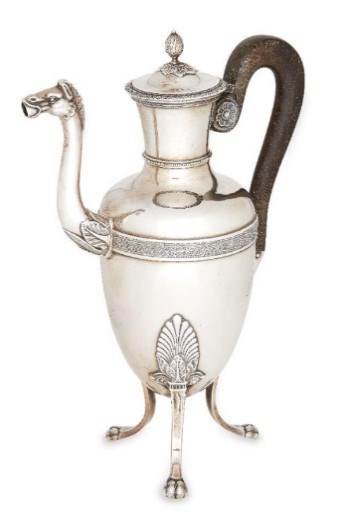 A large Empire-style French silver coffee pot, Paris, 1819-1838, lot 218, comes with a pre-sale guided price of £800- £1,200. The ovoid body raised on three anthemion and lion paw feet to a curved horsehead spout and wooden handle, the body and hinged lid applied with beaded foliate band, engraved monogram beneath spout, 30.7cm high, approx. weight 20.5oz. 
Lot 245, studio of William Etty RA, British 1787-1849, are two seated and standing male nudes; oil on card, both measuring 56x41.5cm & 51.5x35.5cm. The pair are estimated to make £1,000- £1,500. William Etty RA was an English artist best known for his history paintings containing nude figures, such as the works on offer within the sale. He was the first significant British painter of nudes and still lifes. 



Image of the Gentleman's Convent Garden apartment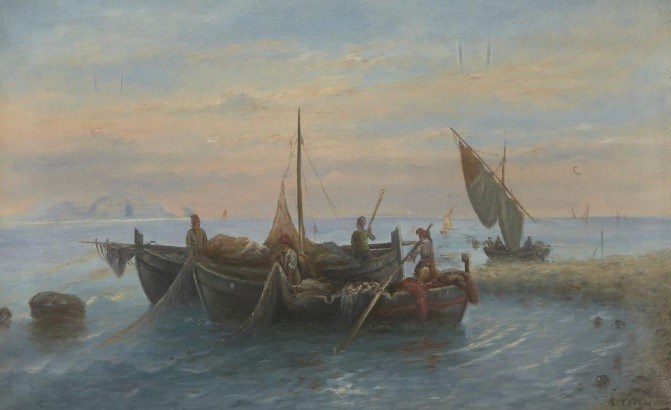 A Vescovi, Italian, mid-late 19th century- Fisherman on boats and on shore; oils on canvas, a suite of four, ea. signed, each measuring 42x68cm is another highlight work of art within the sale. This group of four works, lot 256, come with an estimate of £1,500- £2,000.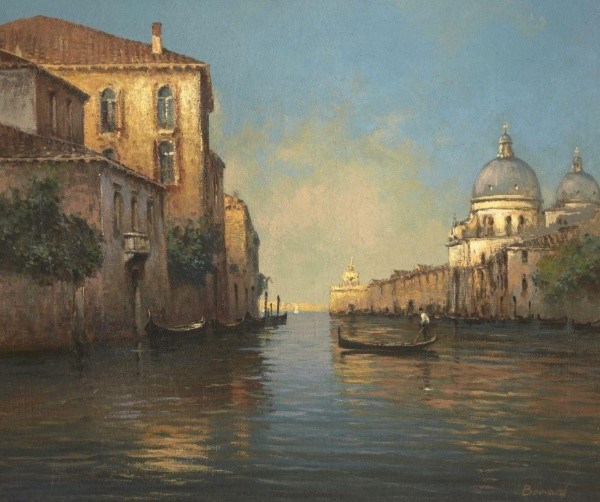 Another marine scene on offer within the collection is lot 286, by French artist Antoine Bouvard, 1870-1956. The oil on canvas Venetian canal scene; signed, measuring 54.4x66cm, comes with a provenance from Petley Fine Art, London, where purchased by the present owner. This Venetian scene comes with an estimate of £2,000- £3,000.


Image of the Gentleman's Convent Garden apartment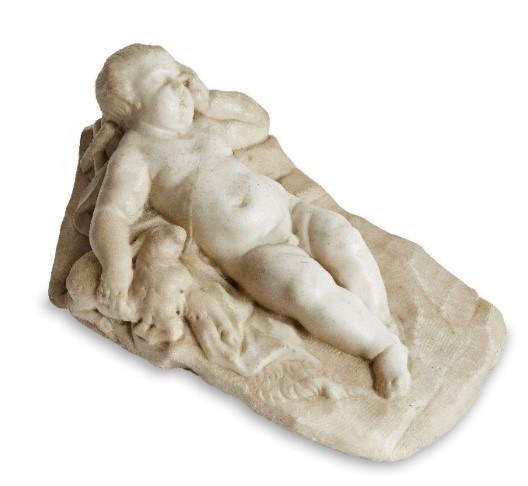 Estimated to make £2,000- £4,000 is Lot 72, an Italian marble model of the Sleeping Christ Child, late 17th/early 18th century. Depicted on a rockwork base, the Italian marble is holding a lamb and cross and measures 40cm wide.
You can browse the fully illustrated auction catalogue here.
Day 1: Fine & Decorative auction, including the Geoffrey and Fay Elliott Collection, The Property of a Gentleman from a Covent Garden Apartment and the Gordon Watson Collection
Thursday 18 November, 10am
Viewing Times
Sunday 14th November 10.00am-2.00pm
Monday 15th November 9.30am-5.00pm
Tuesday 16th November 9.30am-5.00pm
Wednesday 17th November 9.30am-5.00pm
Thursday 18th November 9.30am-5.00pm (lots 440-895 only)
Please contact worksofart@roseberys.co.uk for condition reports and further information.